Appliances Are Made to Break: Fact or Fiction?
There is a lot of misinformation about appliances, their failure rates, and the best brands to consider.
Most of the advice on YouTube needs to be more accurate and based on actual data.
Some of the most popular appliance videos online are from well-meaning service technicians, but they do not see the volume of repairs we see daily, and their advice is sometimes misleading.
We have logged over 100,000 service calls over the last three years and report yearly on the most reliable and least serviced appliance brands.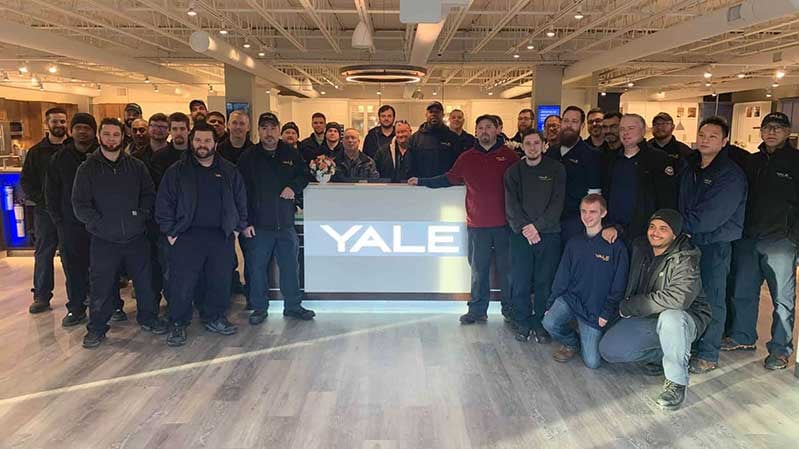 Yale Appliance Service Technicians
So, it's time to separate fact from fiction.
In this article, you will learn about the most common yet misleading appliance problems and advice found online. I will even cover an appliance conspiracy theory from a YouTuber with millions of views.
Let's get started.
Short on time? Get our free Appliance Buying Guide
Appliances Are Made to Break: Fact or Fiction?
1. Refrigerators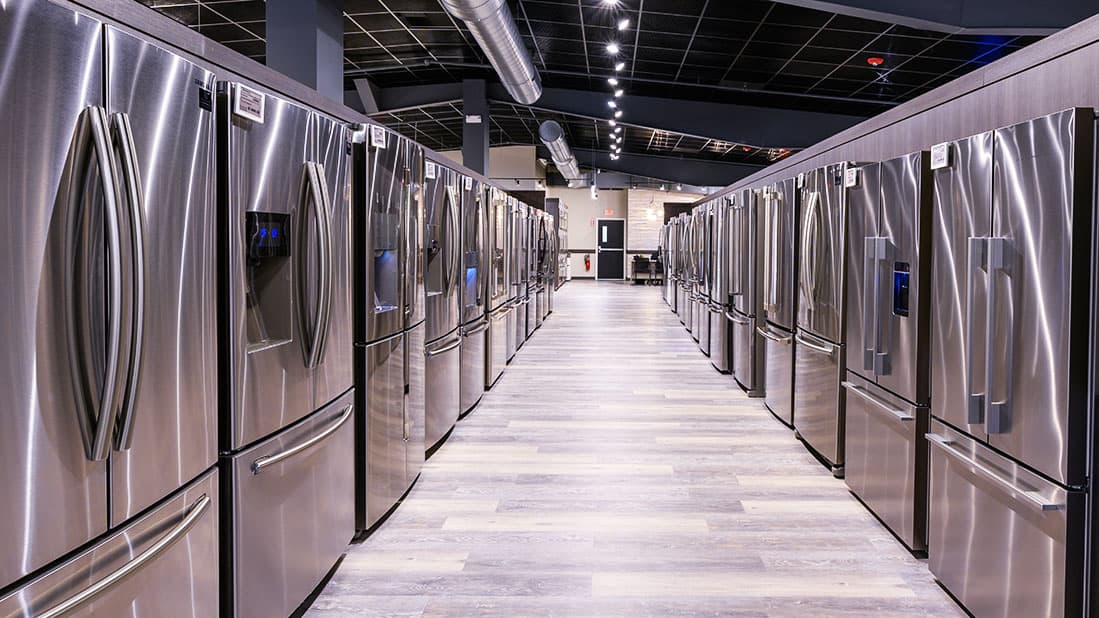 Counter-Depth Refrigeration with Ice Makers and Water Dispensers
We all agree that putting an ice maker and dispenser in a refrigerator is a problem.
The ice maker should be in the freezer. The most popular French door refrigerators have ice makers in the refrigerator. Water leaks from ice makers have been reported as an issue across all brands.
At best, the fix with new ice makers is hit or miss, so you often have to live with it.
The best refrigerator brands, Sub-Zero and True, only place their ice makers in the freezer.
Read More: How to Maintain Your Refrigerator's Ice Maker
2. Conspiracy Theory That Manufacturers and Government Somehow Allowed Manufacturers to Plan Obsolescence for More Money
This is incredible and irresponsible to mention because the opposite is true.
ENERGY STAR regulations started in California to reduce consumption meaning manufacturers couldn't sell their existing refrigerators.
When I started at Yale, a refrigerator consumed about 2000 kW (kilowatts) a year or about $200 a year on average.
Today larger refrigerators use only 350 kWh (kilowatt-hour) of $35 a year for a $165 a year savings.
But manufacturers had to change their designs and retool their plants to conform to these regulations.
That's why you see fewer top-mount refrigerators and more bottom-mount and French-door refrigerators with the freezer below.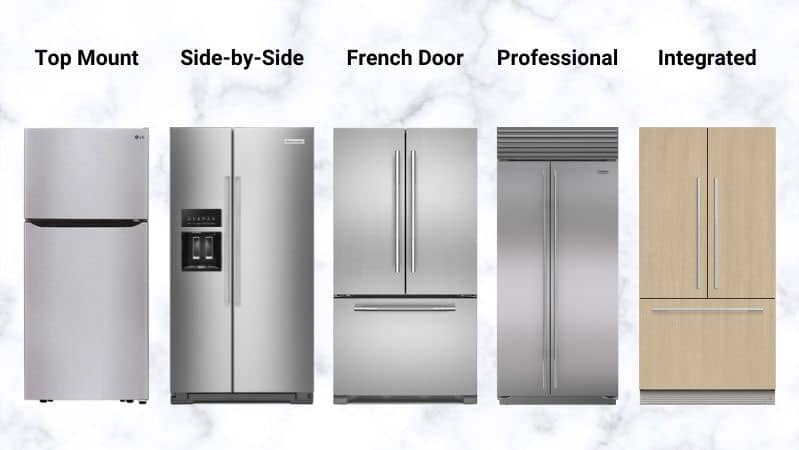 Popular Refrigerator Styles
But I doubt they made this change willingly. It can be argued they eventually benefited.
Car manufacturers stalled on the more energy-efficient cars, which was also to their benefit.
3. Speed Queen Is the Best.
Speed Queen Top-Load Laundry Set
The videos I watched all say they don't see a lot of Speed Queen repairs, so they must be the best, especially with their mechanical knobs.
There are a few things that could be improved with this line of thinking.
First, comparing the repair rates of Speed Queen against multinational conglomerate companies like Samsung or LG is not a fair measure of reliability nor an accurate representation.
LG and Samsung are two of the most popular washers sold, whereas Speed Queen is a much smaller, niche brand.
It's best to compare the repair rate percentage, not the number of products repaired.
They can't say, "We don't see many. Therefore, it must be reliable."
You don't see many because not many are sold.
Speed Queen is not even the most reliable top-load washer brand, with a 5.9% service rate in the first year. LG has a 2.5% repair rate in the first year.
By the way, those mechanical knobs we mentioned are electronic. They are called potentiometers.
4. Simple Is Better.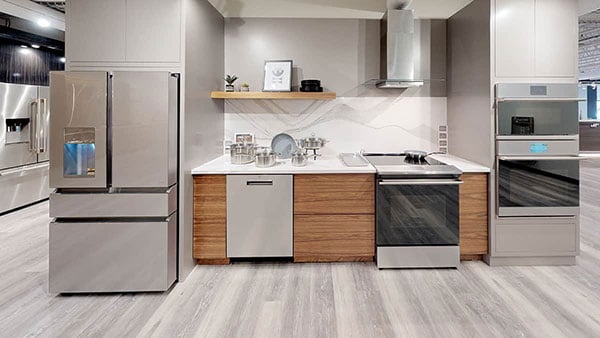 GE Profile Kitchen Appliances
Yes, to a certain degree, that's correct. However, GE Profile is more reliable than the regular GE, but keeping the appliances simple is a good strategy.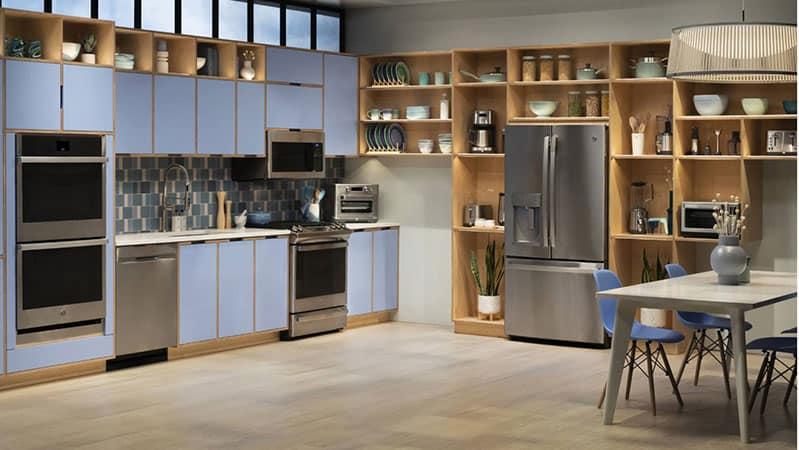 GE Kitchen Appliances
Of course, more featured appliances typically are bigger and have more installation issues, adding to the overall failure rate.
You can still find premium, reliable brands.
5. Top-Load Washers Are Way More Reliable Than Front-Load Washers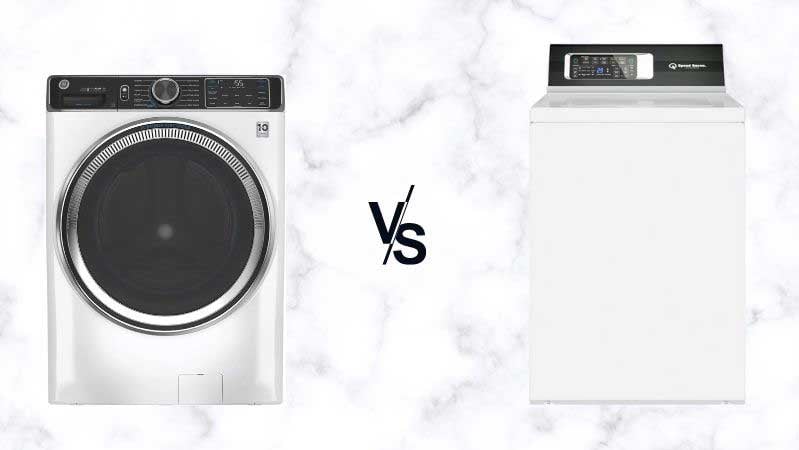 Front-Load Washer vs. Top-Load Washer
This is statistically incorrect, as there is no difference in service ratings based on a large volume of service calls.
Front Load Washer Reliability for 2023
The following service rates are based on a minimum of 100 front load washers sold and a total sample of over 3,000 over a 12-month period.
| | |
| --- | --- |
| | Service Rates |
| LG | 2.1% |
| GE Appliances | 3.7% |
| Grand Total | 3.7% |
Top Load Washer Reliability for 2023
The following service rates are based on a minimum of 100 top load washers sold and a total sample of over 600 pieces.
| | |
| --- | --- |
| | Service Rates |
| LG Electronics | 2.5% |
| GE Profile | 5.1% |
| Speed Queen | 5.9% |
| Grand Total | 4.3% |
Repairing a front load washer is more expensive than a top load washer. However, front loads are larger, use less energy and water, spin faster for less drying, and are gentler on clothes.
Still, you may have a problem with the front load washer from adding too much detergent.
It will affect everything from creating odors to eventually eating away at the bearings inside the machine.
Either use a capful of detergent or buy one with an automatic dispenser.
Read More: Front Load Washers vs. Top Load Washers
6. Always Buy with Knobs, Not Touchscreens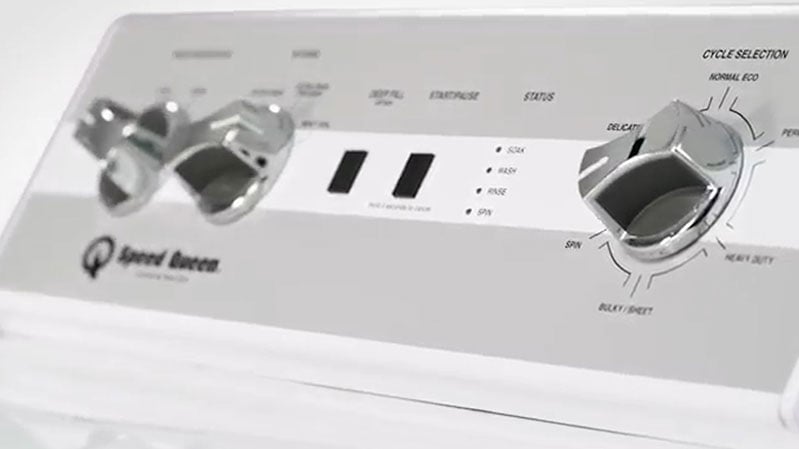 Knob Controls for a Washer
This always mystified me. When people say this to me, I always ask, "When was the last time your microwave failed?"
Microwaves are one of the most reliable products and have always been electronic. When was the last time you saw a microwave with knob controls?
Control boards are more expensive to replace and repair, but a knob has more working parts.
7. Samsung Is the Worst Brand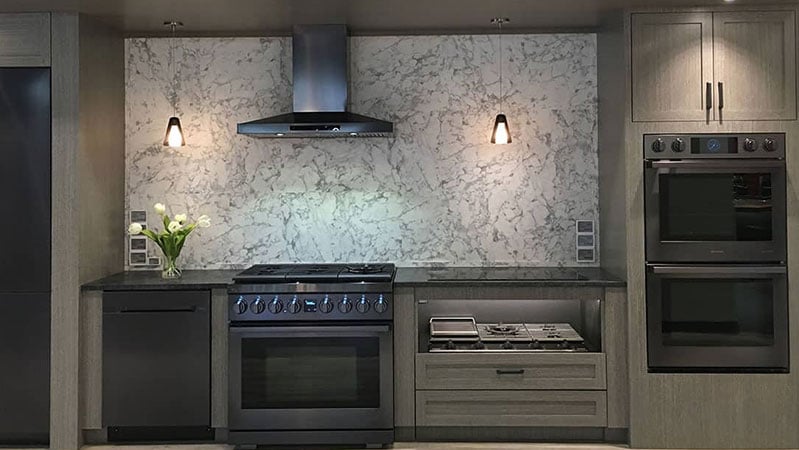 Samsung Kitchen Appliances
We don't sell Samsung anymore, but let's be clear.
Their products are generally reliable. They have a well-documented ice maker issue. They also have had isolated top-load laundry issues.
The worst part of the company is its nonexistent customer service and repair network, as so many people have commented.
However, Samsung's products are beautiful and well-priced.
There have been mentions of Spider bracket failures in their washers. Still, over five years, we sold thousands of Samsung washers and have yet to see the avalanche of spider bracket replacements.
To the servicers and other Samsung haters, Samsung is the number one brand sold in the US. You see a lot of repairs because a lot of it is sold.
We don't sell it, but I will not bash your decision to consider it.
8. A Products Warranty Is an Indication of Its Quality
One video on YouTube claimed appliances had a lifetime warranty.
I have been here for 37 years and have never seen a lifetime appliance warranty. NuTone had one on their bath fans, but that doesn't count.,
How would a lifetime warranty work in year 20? I can't fix it, so let me replace it for free.
Those companies may have gone bankrupt 40 years ago before I started at Yale.
I have also never seen a 15-year or ten-year warranty for an appliance other than a parts warranty which means you will pay an excessive amount for labor.
Thinking companies with better warranties are better is dangerous because many bad companies extend their warranties to cover bad products.
Also, warranty service rates are minimal, so much so that many service technicians will not work on in-warranty appliance service.
You may be covered but have difficulty finding anyone to fix your appliance. An extended warranty should be a red flag.
9. Bosch Is the Best Dishwasher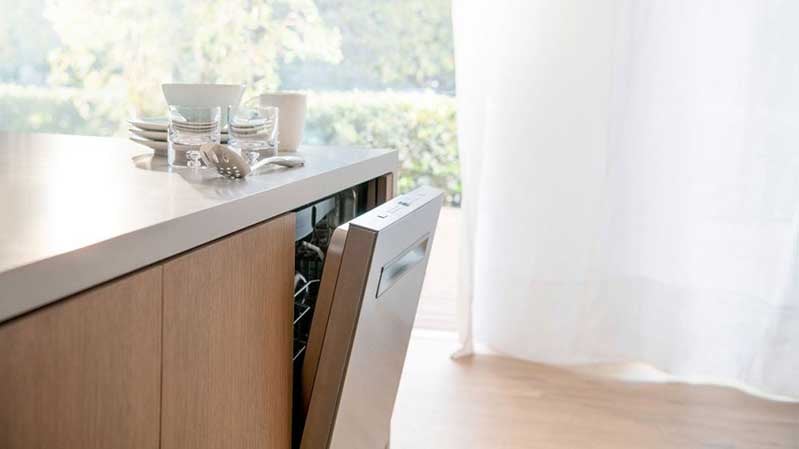 Bosch Dishwasher
Every YouTuber says to buy a Bosch dishwasher.
I love their dishwashers. They are quiet, with decent features, and reliable. However, Bosch's dishwashers have mostly been unavailable from 2020 to now.
If there is one lesson the pandemic taught us, there are a lot of good dishwashers.
LG is the most reliable dishwasher brand, but Miele, GE Profile, and even Beko are dishwashers worth considering.
Bosch is good, but you do have other choices.
10. Don't Buy LG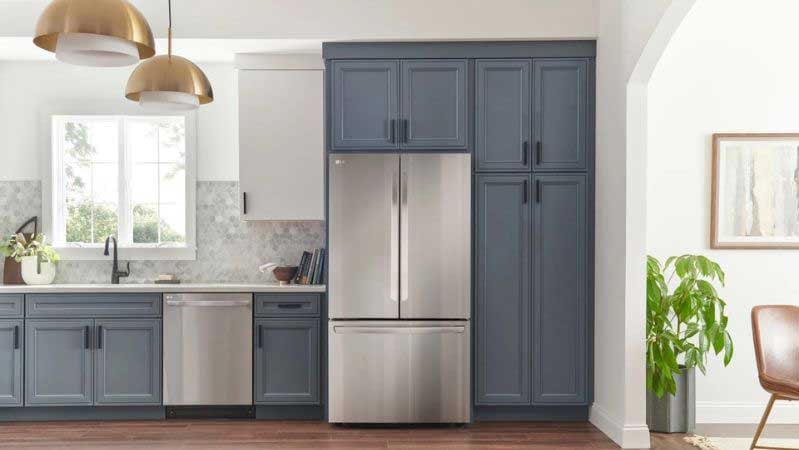 LG Appliances
We are a recent supporter of LG.
In 2019, they were targeted in a class action lawsuit about their linear compressors. That was a bit before our time selling them.
A linear compressor uses fewer parts for fewer problems, at least in theory.
Recently, in the last few years, they have been the most reliable appliance brand sold at Yale in almost every category.
LG has the same problem as every other manufacturer. Service and technician support are lacking for every company, so you need to find a store to help you with problems.
Only that is lacking too.
11. They Don't Make Them Like They Used To
That's true to a ascertain degree. What once was metal is now nylon and plastic.
But here is the weird part.
"Commercial grade" appliances made with metal components have shorter life spans and higher repair rates. Yet they have a premium price tag.
If there is one key takeaway from this article, even the best metal components cannot compensate for a poorly engineered appliance.
The lifespan of appliances, despite their advanced features, remains around 7-10 years when properly maintained.
Dishwashers are quieter, stoves have higher burner output, and washers have larger capacities and enhanced cleaning systems.
Even French door refrigerators are larger, with better functionality and energy savings.
Now, appliances are better than the energy-inefficient ones I sold in the 1980s.
Key Takeaways
The fear of a broken appliance shouldn't paralyze you. Even if that does happen - and it will - you will have saved significantly in operating costs with better functionality.
If your appliance is broken, replace it if you want to, or have it repaired. If you want to see the most reliable brands, click here, and thanks for reading.
Additional Resources
Want more information on the worst renovation mistakes to avoid? Get The Book of Bad Renovations to learn how to avoid a renovation failure. Well over 1 million people have read and trusted a Yale Guide.
Related Articles:
Most Reliable Appliances Series:
Why Should You Trust Us?
It seems that every appliance review has nothing but glowing comments about almost every product, yet you read customer reviews and they are almost universally bad.
We are here to fill in the disconnect. We'll give you the best features, and the drawbacks as well, including reliability based on over 37,000 calls performed by our service team just last year. Our goal is to give you ALL the information so you know what's right for you.
Please consider subscribing or adding to the conversation in the comments below. We appreciate you stopping by.
A Note About Pricing
Pricing on this blog is for reference only and may include time sensitive rebates. We make every attempt to provide accurate pricing at time of publishing. Please call the stores for most accurate price.