Most Reliable Induction Ranges for 2018 (Reviews / Ratings / Service)
It is amazing how many service calls are completed daily. We now have 23 service techs, averaging 8-10 calls per day, 5 days a week. Twelve will work weekends performing 10 calls a day or roughly 750-800 calls per week (and we are hiring).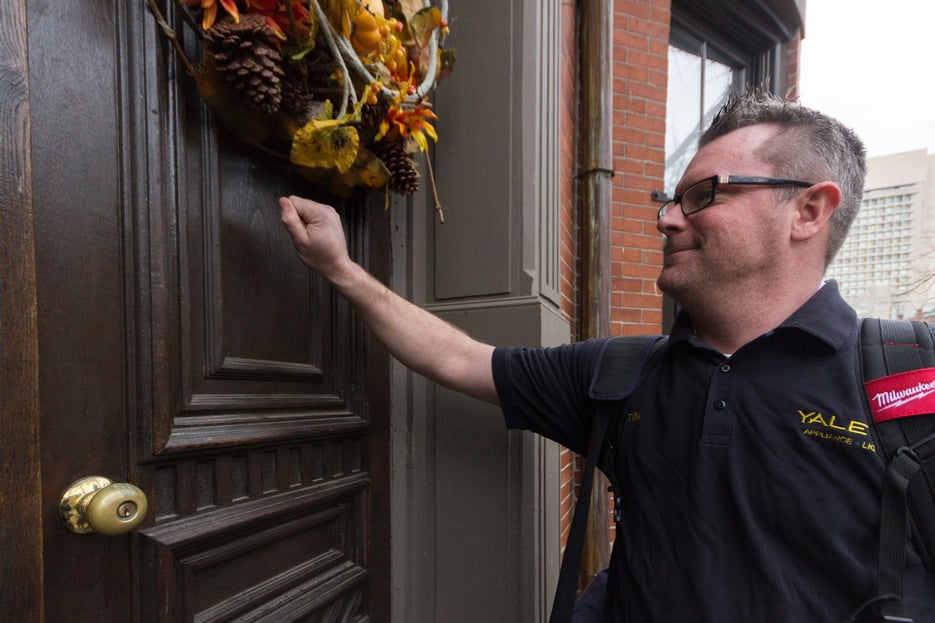 The total amount of service calls logged in 2017 was 30,761. We will log 35,000 in 2018.
If you hear horror stories about bad products, most of the time it is due to the lack of service technicians and customer service departments.
Most manufacturers and retailers do not service their products after the sale or have very little service available. So be careful.
In this article, you will learn the most reliable brands as well as their exact service percentages from May 2017-May 2018. You will also learn a bit about the appliance industry, induction and what products as well as services to consider for your home.
The Appliance Industry
The service rate on appliances in 2017 is roughly 12-13%, depending on the category and manufacturer. It is up significantly from when I started in 1986. Appliances will now last 6-10 years according to the American Servicer Association, which is way down from 1986, my first full-time year at Yale.
Reasons For Decline
First, appliances are now global. The product is now designed in Europe or the US and manufactured in Mexico, Korea or the U.S. with parts from all over the world. In the old days, it was designed and built in one place.
Appliances are also now way more efficient. You should save about $120 per year versus a refrigerator purchased just 10 years ago. Standards of efficiency are enacted by the government and have altered the manufacturing process of refrigerators and other products. This adds to the service problems in the field.
Appliances are still better than most durables. Most people do not own a car for 6-10 years. The maintenance of an appliance is still better than an automobile. Appliances are also more efficient, more powerful, and larger with better controls than their predecessors.
Induction Ranges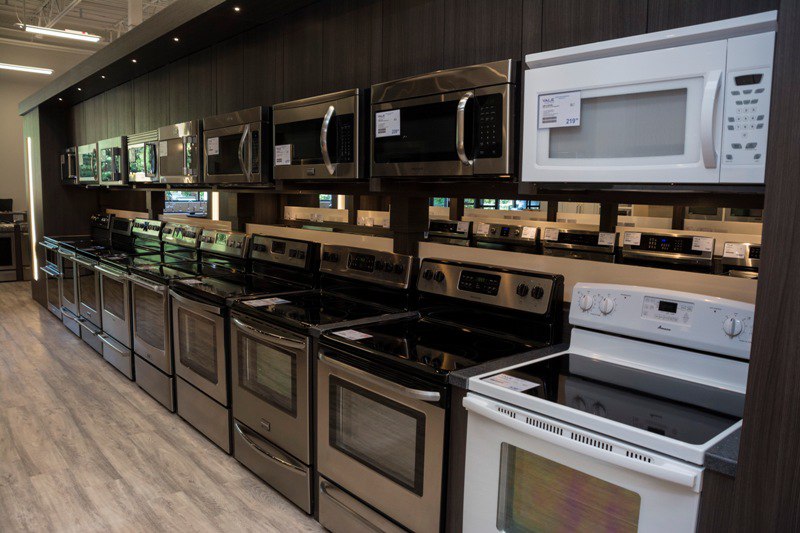 Induction has certainly changed since Diva brought their 4 burner $3,500 cooktop to the U.S. in the early 1990s. Now you can buy induction with a convection range and warming drawer for under $1,200.
Induction is a magnetic heat and is more powerful than a pro range with better simmer and less heat retention. We explain how induction cooking works here.
GE was the first American company with induction in the 1980s, but it has been a standard in Europe for a while.
Reliability Methodology
It is simple. We look at service calls for one year and divide by sales for the same period. We use this standard because we service appliances free. After the first year, it is hard to determine what percentage of customers call us and harder to track.
2018 Most Reliable Appliance Brands
The Most Reliable Induction Ranges
We look at service calls for one year and divide by sales for the same period. This is just a measure of the first year during the warranty period.
| | | | |
| --- | --- | --- | --- |
| | Service Qty | Shipped Qty | Service Ratio |
| Bertazzoni | 2 | 2 | 100.00 % |
| Electrolux | 4 | 7 | 57.14 % |
| Kitchenaid | 6 | 25 | 24.00 % |
| Jenn-Air | 21 | 128 | 16.41 % |
| Bosch - Benchmark | 6 | 40 | 15.00 % |
| Wolf | 6 | 45 | 13.33 % |
| Miele | 1 | 8 | 12.50 % |
| Frigidaire Gallery | 1 | 10 | 10.00 % |
| Samsung | 2 | 25 | 8.00 % |
| Bosch Appliances | 1 | 21 | 4.76 % |
| Viking | 0 | 1 | 0.00 % |
| Blomberg | 0 | 3 | 0.00 % |
| Dacor | 2 | 0 | |
| Maytag | 0 | 1 | 0.00 % |
| Fisher & Paykel | 1 | 0 | |
| Grand Total | 53 | 316 | 16.77 % |
I look at this and wonder why more people do not buy induction. Boston may be a gas town, but induction is much better than either gas or electric in terms of speed, simmer, and venting specs.
Then again, there were twice as many induction cooktops purchased in the same period based
In terms of brands, it is harder to determine, because fewer ranges are sold. One service call can skew the percentages.
When you add in induction cooktops, the most reliable induction cooking brands would be Wolf, Samsung, Bosch and Frigidaire based on about 1,000 total induction cooking products sold between cooktops and ranges.
Final Words
We are all wired the same way. You use a product or maybe heard about it. You will research brands, then products and then stores.
However, your research must include who will fix your induction stove after your purchase. Statistically, in a kitchen of new appliances, you will need repair without question.
You need to figure repair before you buy...not deal with the consequences after your purchase.
Additional Resources
Want to know the best induction brands, products and have a better understanding of how induction works? Download the Yale Induction Cooking Buying Guide with features, specs, and inside buying tips. Over 235,000 people have read a Yale Guide.

Related Articles
Editor's Note: This article was originally published on February 11, 2014 and has been updated with our most recent data.
Steve Sheinkopf
My goal has always been simple: I want Yale to be the best retail experience anywhere. I have tried to create a compelling environment for customers and employees alike.
A Note About Pricing
Pricing on this blog is for reference only and may include time sensitive rebates. We make every attempt to provide accurate pricing at time of publishing. Please call the stores for most accurate price.