Most Reliable Top Load Washers (Reviews / Ratings)
Last month, I wrote about the most reliable front load washers. Front load washers are bigger and more efficient than top load washers. Front loads are 50% bigger on average so you will do fewer loads of laundry because of its larger capacity. It also uses less water, saving you money in the long run.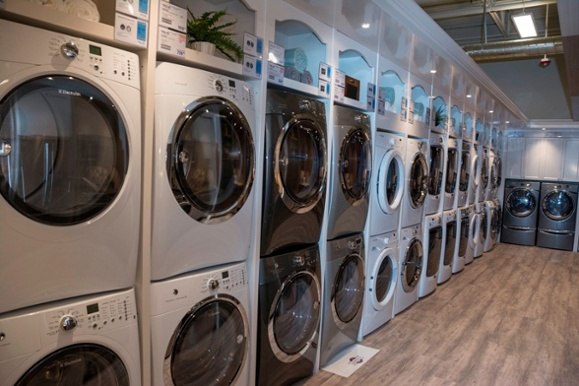 Yale Framingham Front Load Washers
Short on time? Get our free Washing Machine Buying Guide
However, I'm sure you've heard that they have a bad reputation of needing more repairs and having a moldy smell (It's easy to remove, by the way. Just dry the gasket and leave the door open).
Some of you who may have front load washers probably want to toss your front load machines away.
So, we wanted to test a few hypotheses centered on one question: Are top load washers more reliable than front load washers?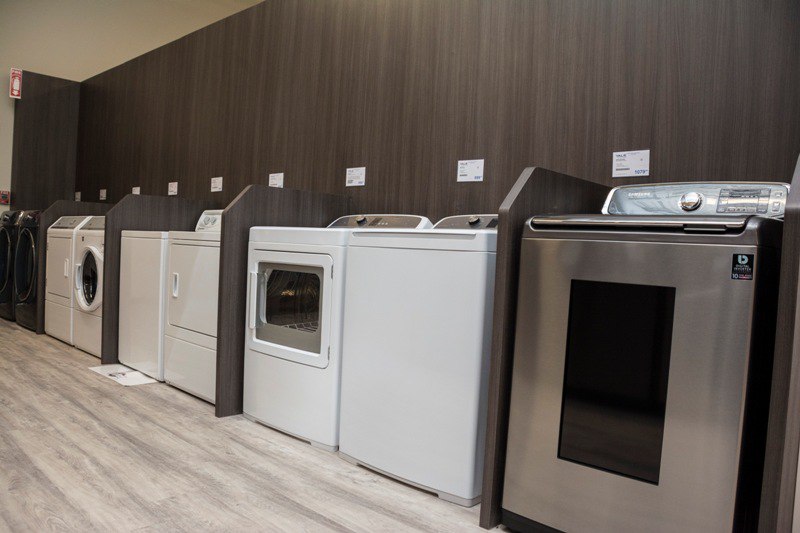 Yale Framingham Top Load Washers

We will answer that question and more at the end of this article. In the meantime, we will look at the methodology, so you are comfortable with the numbers.
Service Methodology
We now have 23 service techs performing 8-10 service calls 5 days a week. We record the service calls and divide by sales for a percentage within the first year.
Service is free for the consumer in the first year, so the data is more accurate. In theory, more people will be calling us for free service.
The numbers are not scrubbed. Anytime we send a service van, it becomes a service call.
Most Reliable Top Load Washers
The average rate of repair is 7.4%. The appliance industry is a bit over 12%.
| | | | |
| --- | --- | --- | --- |
| Brand | Service Qty | Shipped Qty | Service Ratio |
| Frigidaire | 3 | 3 | 100.00 % |
| Fisher & Paykel | 2 | 5 | 40.00 % |
| Maytag | 12 | 96 | 12.50 % |
| Speed Queen | 27 | 230 | 11.74 % |
| Whirlpool | 11 | 370 | 2.97 % |
| Samsung | 1 | 35 | 2.86 % |
| Amana | 0 | 12 | 0.00 % |
| LG Electronics | 0 | 20 | 0.00 % |
Comparison
First, front loader washers are serviced 13.67% in the first year, so 7.4% is a 6.2% difference...kind of.
It's less than that because Whirlpool is builder-oriented to large jobs. It is not clear whether there are people in the units and if they are calling us for the service issues. If you remove Whirlpool, top and front load washers are about the same repair percentages.
The newer energy efficient hybrid washers without agitators have a higher rate of service. Samsung had their recall issue, but so has most other brands.
I have never liked these units because how can it work without an agitator?Short answer: Not well.
I was curious about Speed Queen. It is the very expensive top load manufactured with steel and not plastic. 11.74% is good, but is it much better than 13.67%?
So if you are buying a top load and are concerned about reliability, buy a simple machine or the Speed Queen. However, the increased load size and energy savings of a front load washing machine are still more compelling, even at a higher price.
Most Reliable Appliances Series
Additional Resources
Need some more information on hybrid washers, top loads, and front loads? Read the Yale Washer Buying Guide with a full explanation of the best washer brands, features and models. Well over 250,000 people have read a Yale Guide.
Editor's Note: This article is updated yearly with data from our internal service department.
Steve Sheinkopf
My goal has always been simple: I want Yale to be the best retail experience anywhere. I have tried to create a compelling environment for customers and employees alike
A Note About Pricing
Pricing on this blog is for reference only and may include time sensitive rebates. We make every attempt to provide accurate pricing at time of publishing. Please call the stores for most accurate price.