The Most Reliable Induction Cooktops of 2017 (Reviews / Ratings)
We have published articles on the least serviced or most serviced brands. In this article, we focused on the major brands and their induction cooktops.
First, we will look at our methodology for reliability then show you the most reliable brands to consider.
Most Reliable Methodology
It is a pretty simple formula. We have 23 service techs averaging 8 calls a day 5 days a week with 12 working on Saturday. As a small sidebar, you need to find a service agent before you buy any appliance.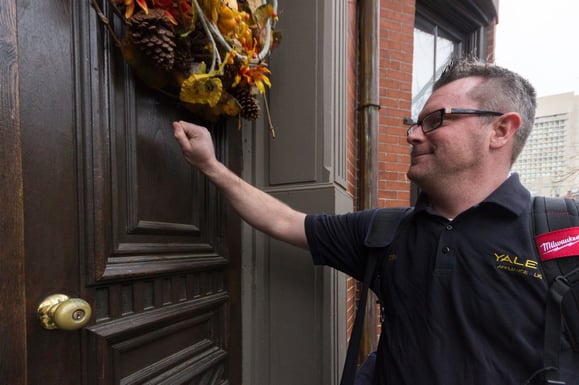 Service is 23 techs, 10 phone operators, 3 parts specialists, 2 service managers, 2 regional supervisors, and 1 in-house tech. We have all these people because products do not work properly all the time.
We simply take the warranty service calls and divide it by unit sales for that year. We count every time our service tech enters a home as a service call, no matter if it's for minor or major issues.
Induction vs. The Overall Industry
Induction is electric but uses magnets to excite the molecules in your pan, while the pan cooks the food. Although they have been the standard in Europe, in the U.S., induction cooktops have been growing in popularity since the late 1990s.
Induction appliances perform better than the average at 6.19% for the category versus over 12% for general appliances. Every major brand performs well.
Short on time? Get our free Induction Cooking Buying Guide
Most Reliable Induction Cooktops
6. Wolf 10.24%: 13 Serviced, 127 Shipped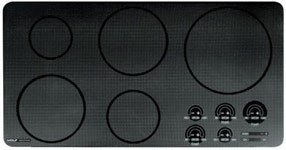 A service rate of 10.24 is very good, and this is the most popular induction cooktop on the market, currently.
5. Bosch 9.26%: 5 Serviced, 54 Shipped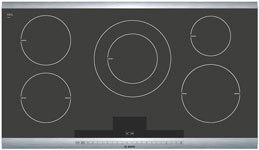 Bosch has been marketing induction for years in Europe. The reliability should not be a surprise.
4. Thermador 9.09%: 5 Sold, 55 Shipped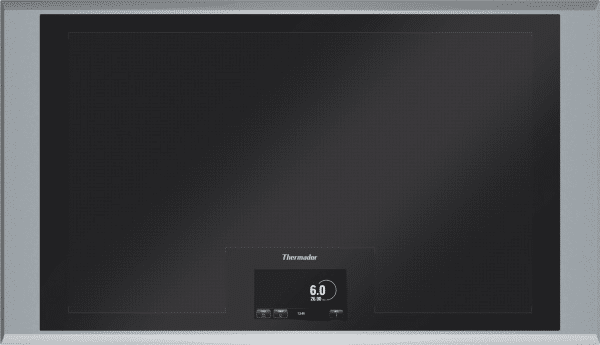 With the Freedom technology, I expected this number to be higher.
3. Jenn-Air 8.27%: 6 Sold, 69 Shipped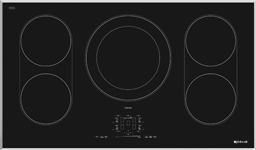 Jenn-Air is a unit to consider with two bridge burners for odd shaped pans and a high wattage burner in the middle
2. Bosch Benchmark 4.55%: 2 Serviced, 44 Shipped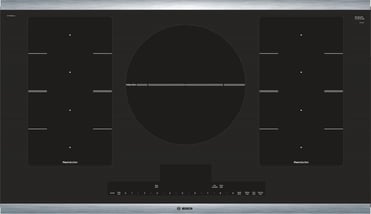 The Benchmark and their 800 series are identical. Like the Jenn-Air, it offers two bridge burners and a high wattage element in the middle.
1. Miele 0%: 0 Serviced, 28 Shipped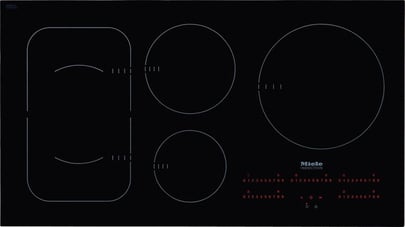 I like this brand's integrity. They manufacturer over 90% of their parts themselves and have a tight rein on quality, and therefore, dependability. You do, however, pay in the form of higher prices.
Additional Resources
Download the Yale Induction Cooking Buyers Guide with features, specs, and inside tips to every manufacturer. Well over 100,000 people have read a Yale Guide.
Related Articles
Steve Sheinkopf
My goal has always been simple: I want Yale to be the best retail experience anywhere. I have tried to create a compelling environment for customers and employees alike
A Note About Pricing
Pricing on this blog is for reference only and may include time sensitive rebates. We make every attempt to provide accurate pricing at time of publishing. Please call the stores for most accurate price.