Most Reliable / Least Serviced Appliance Brands for 2020 (Reviews / Ratings)
This post will be read almost 1 million times this year. I'm glad you're here.
Buying reliable appliances is the best way to avoid service problems. Unfortunately, no brand is immune to issues, although some are better than others.
Most Reliable, Least Serviced Appliance Brands For 2020
Whirlpool - 4.04%
GE - 5.7%
LG - 5.98%
Gaggenau - 9.03%
Samsung - 10.04%
Bosch - 11.61%
Miele - 16.60%
Fisher & Paykel - 18.37%
Thermador - 19.79%
KitchenAid - 20.54%
Service is a problem in this industry. If other stores tell you not to worry about it, then look at a typical day at Yale.
Short on time? Get our free Appliance Buying Guide
Service is by far our biggest department. These are our 30 service technicians, and we still need five more. By the way, this is just for Massachusetts and our store.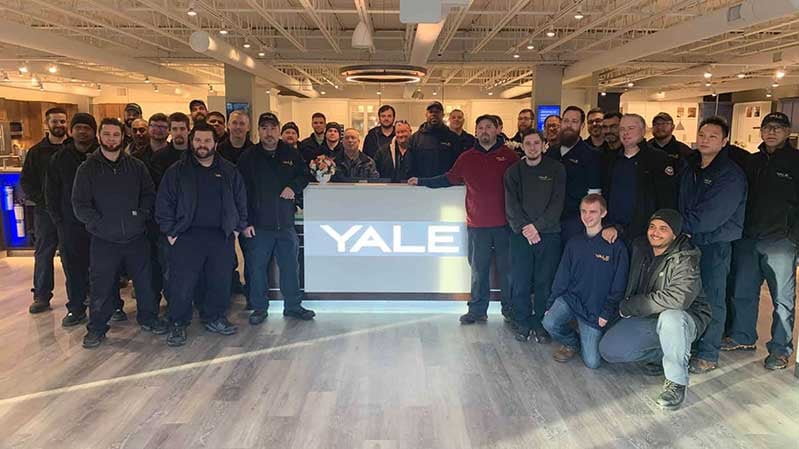 Yale Appliance Service Technicians
What you will learn in this article: You will learn about the most reliable brands and appliances based on 35,256 service calls logged last year.
We'll cover each brand's service rate by percentage and their most common problems.
In some cases, you should not buy or consider the most reliable brands on this list depending on where you live.
I'll let you know why further down in this post.
There is a lot to digest.
However, reading this article will increase your odds of working appliances next July 4th, Thanksgiving, or a family get together.
How you should use this article: You want to use this article as resource to compare similar companies like GE, Bosch, and Samsung, for example.
Then you want to look at the best of each category like dishwashers, washers, ranges, and refrigerators. We will have those reliability posts published by the end of the month.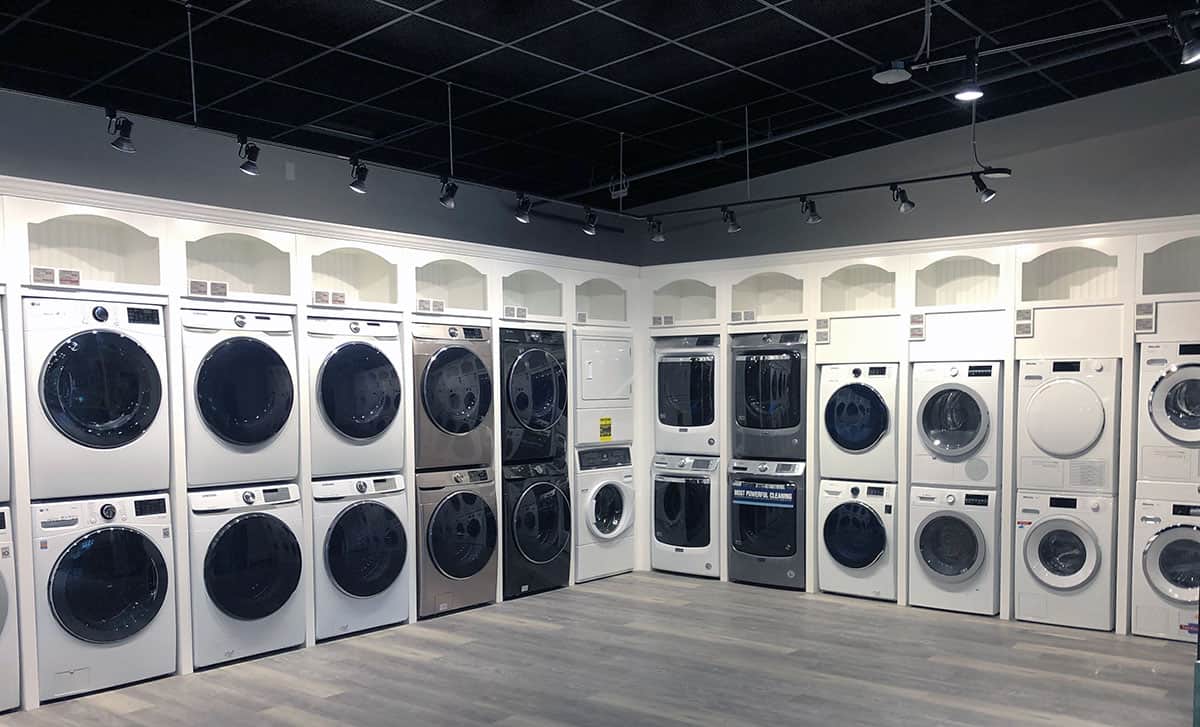 Front Load Washers at Yale Appliance in Hanover
Specific categories like washers are more reliable than French door refrigerators.
The most reliable brands sell more reliable categories and more basic, builder-grade appliances.
Remember this: Before you buy any brand, make sure it can be fixed. Some of the best brands on this list have little support available when there is an issue.
Buy a reliable brand, but also find the best support.
Short on time? Get our free Appliance Buying Guide
How We Calculate Appliance Reliability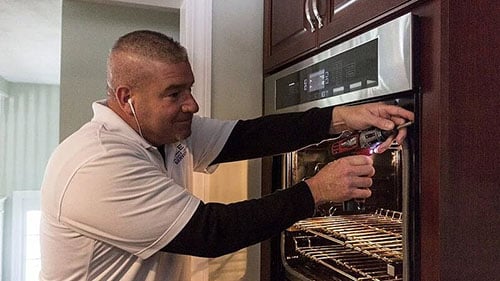 Yale Service Technician Repairing A Wall Oven
One of the benefits of having a huge service department is data collection. We will be in approximately 130-150 homes today, fixing appliances, with a good portion being less than a year old and under warranty.
Total service calls for 2017 was 30,467. That escalated to 34,687 in 2018. Then, it increased further to 35,256 in 2019.
It is sales generated versus warranty service calls within one year.
I should tell you this article is consistent. Any time a service tech is sent to your house, it counts as a service call. It does not matter what the call is.
Often, it's a simple adjustment. It counts as a call if you need us to perform any kind of service within the first year.
Lastly, we don't play favorites because we don't have any.
Yet we see comments like this on the blog weekly:
"Yeah, sorry. I simply do not believe you on this. Speed Queen is the only washer dryer I could find without a motherboard. That in itself makes this the best you can buy in terms of life and reliability. I'm sure they have had some issues with some models(you mention a front-load model), but to not acknowledge Speed Queen and their lack of a motherboard as a MAJOR factor in reliability and overall life is suspect at best. The best way to build trust is to be truthful. Just sayin.'"
Huh?
The only way to be truthful in the appliance business is to repair your issues to understand what is reliable.
If your appliance store doesn't repair and most don't, then reliability doesn't matter. After all, its someone else's problem (by the way, the motherboard is not the problem on this machine).
The Most Reliable Appliances For 2020
The most reliable brands will be in the most reliable categories like hoods, grills, disposers, and microwaves.
Laundry and dishwashers are generally reliable, as well.
If you are looking to buy warranties (Hint: don't unless they can be fixed), those categories are probably not worth the purchase of a warranty.
A front load washer may be an exception because of the high repair expense.
Range Hoods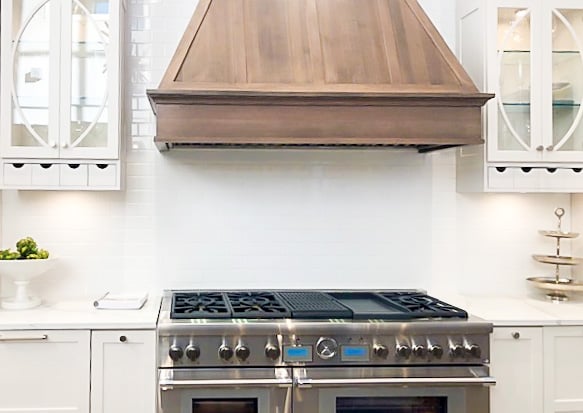 Under Cabinet Custom Range Hood at Yale Appliance in Boston
3,361 Sold | 189 Serviced - 5.6%
No surprise here. A hood moves air. That does not seem that difficult. The Yale brand was the best with over 1,500 purchases and a 3.8% repair rate.
Microwaves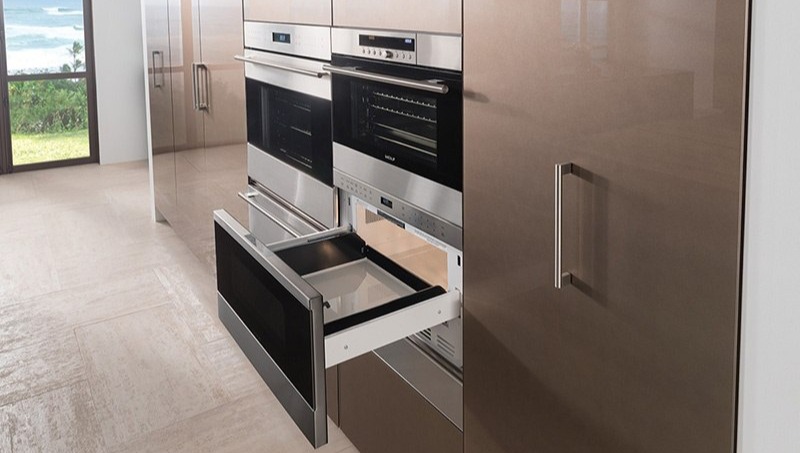 6,150 Sold | 432 Serviced - 7%
Sharp was fewer than 5%. Most companies had few problems with their microwaves too. Once again, it's an older, refined technology.
Editor's Note: Many people have had problems with drawers sparking and catching on fire. We honestly do not see that issue.
We wouldn't sell it if it did (I have a microwave drawer and a three-year-old at home, so I'm sensitive to it).
Weber Grills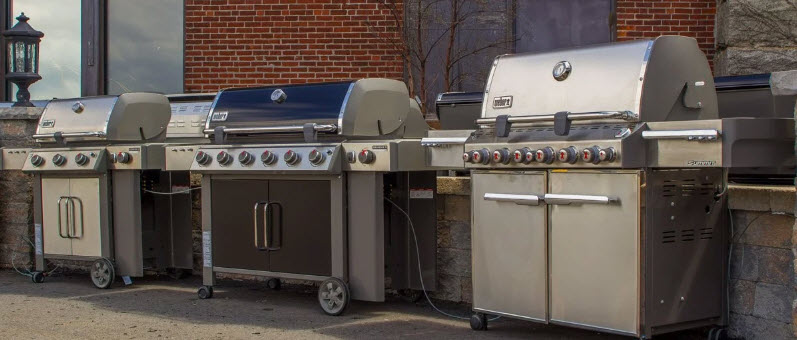 Weber Grills at Yale Appliance in Boston
708 Sold |14 Serviced - 1.97%
The single most reliable brand sold by us besides disposers is Weber grills at 1.98% service for 2019. It was the most reliable in 2018 as well.
Disposers
1569 Sold |0 Serviced - 0%
Well, at least you know why they have such a great warranty. They never break.
To learn more about the most reliable appliances and how to maintain them, check out our free Appliance Buying Guide
The Least Reliable Appliances For 2020
Counter Depth French Door Refrigerators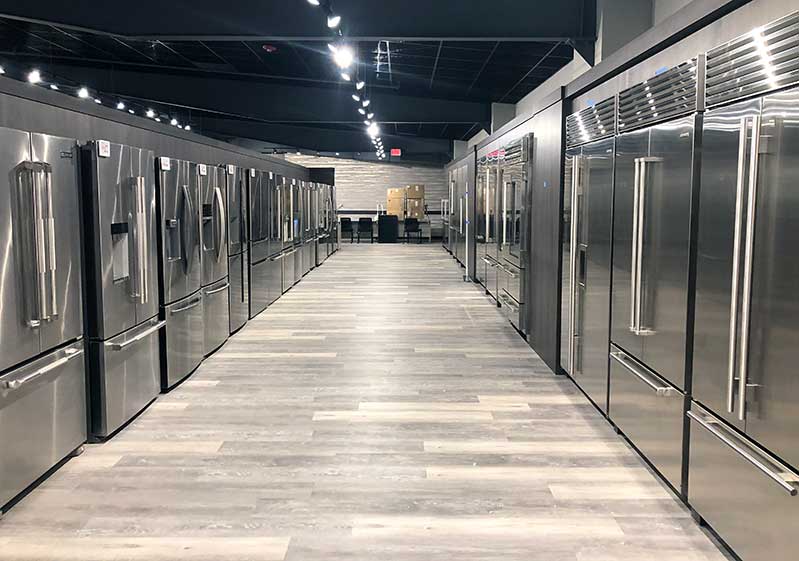 Counter Depth Refrigerators at Yale Appliance in Hanover
4,415 Sold |1,292 Serviced - 29.26%
French doors and ice makers have traditionally been an issue. Ice cubes traveling through a warmer refrigerator continues to be a problem.
Professional Ranges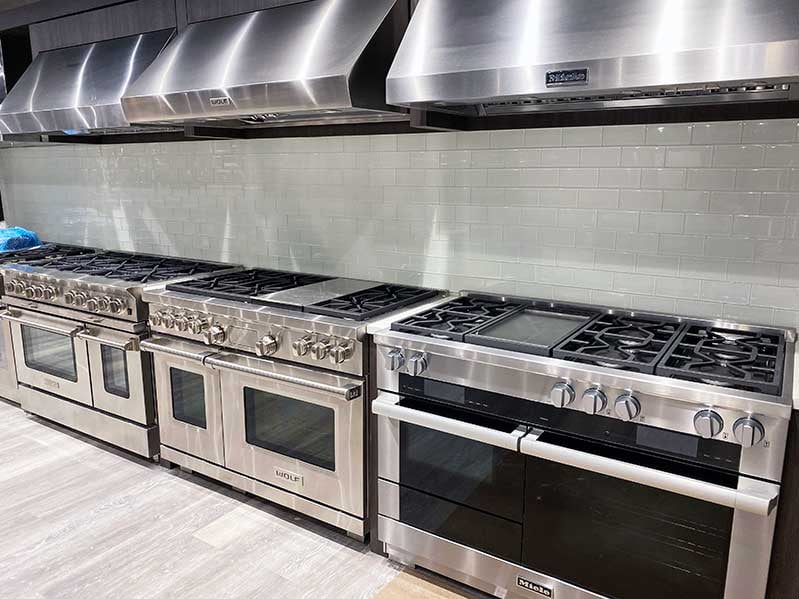 Professional Gas Ranges at Yale Appliance in Hanover
1,017 Sold | 362 Serviced - 35.59%
Pro ranges have an issue, with igniters especially. However, these pro ranges tend to be larger units with more features like grills, griddles, steam, and multiple burners with the possibility of more issues than a regular four-burner range.
The brands at the top of this list sell fewer refrigerators and pro ranges and more reliable appliances like dishwashers as well as laundry.
Reliability is about numbers. Many companies tout build quality, but the repair numbers do not back their claims.
To learn more about the most reliable appliances check out our free Appliance Buying Guide
The Most Reliable Appliance Brands for 2020
1. Whirlpool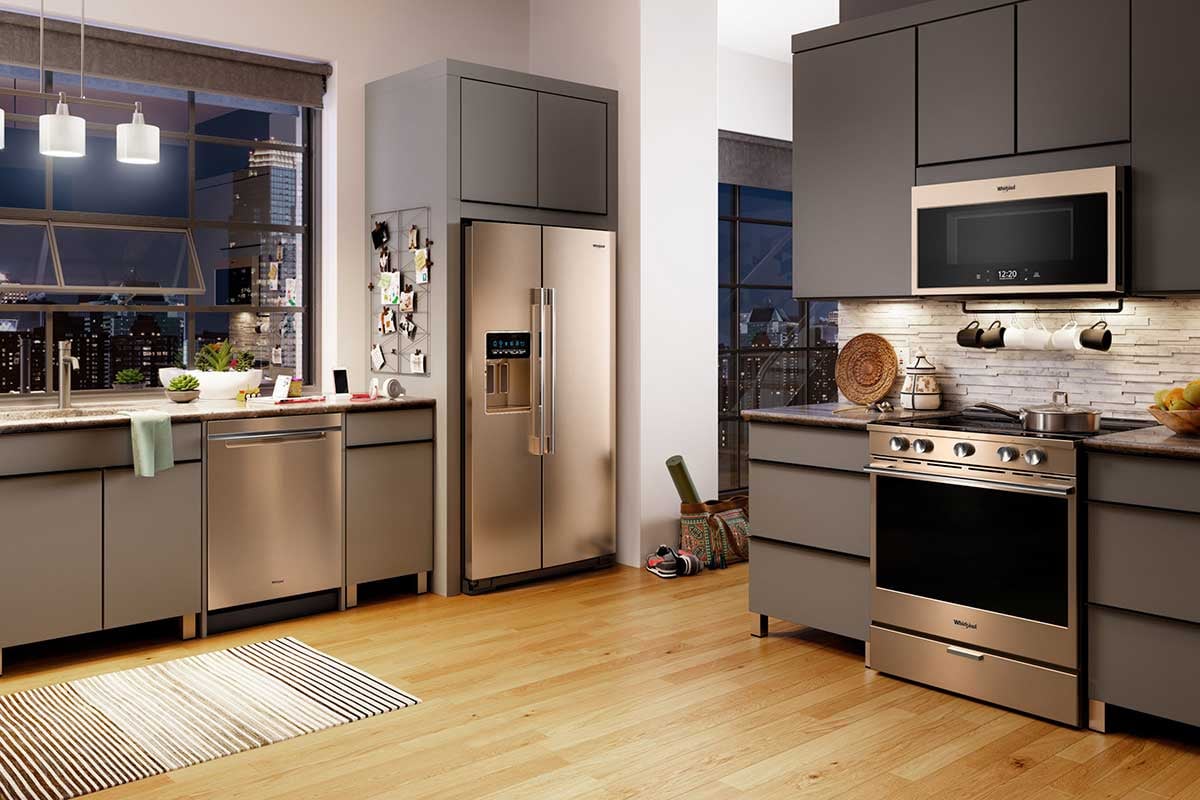 9,348 Units Sold | 378 Units Serviced - 4.04%
You walk around Yale and hardly see Whirlpool appliances. Nine thousand of these units were sold to builders. They were basic products.
The builder channel requires less service because we are paid to do "start-up" checks with techs before the owner moves into the units.
This eliminates most of the potential issues. The repair rate in your home should be similar to their sister brand, KitchenAid, on this list at 20% repair.
2. GE Appliances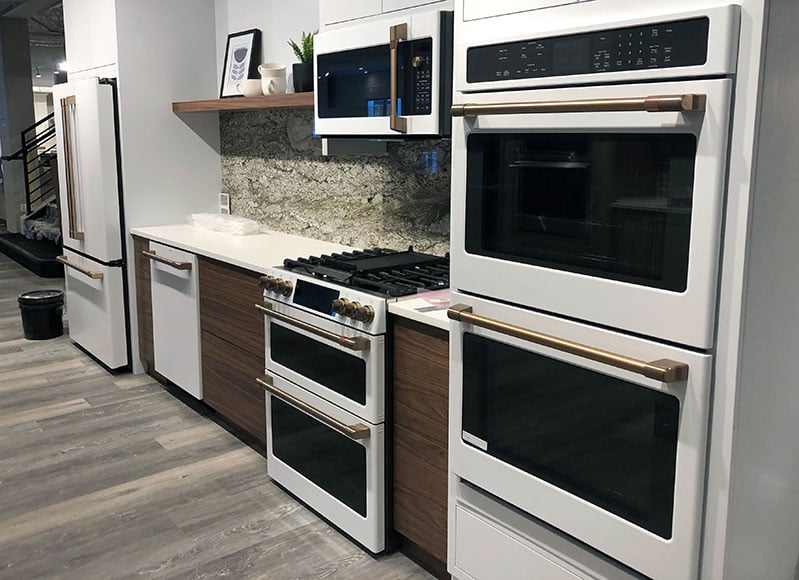 GE Café Kitchen at Yale Appliance in Hanover
1,082 Units Sold | 62 Units Serviced - 5.7%
This number may be exaggerated because we have only been selling GE since March. Their new owner, Haier, knows the appliance business after turning this company around.
3. LG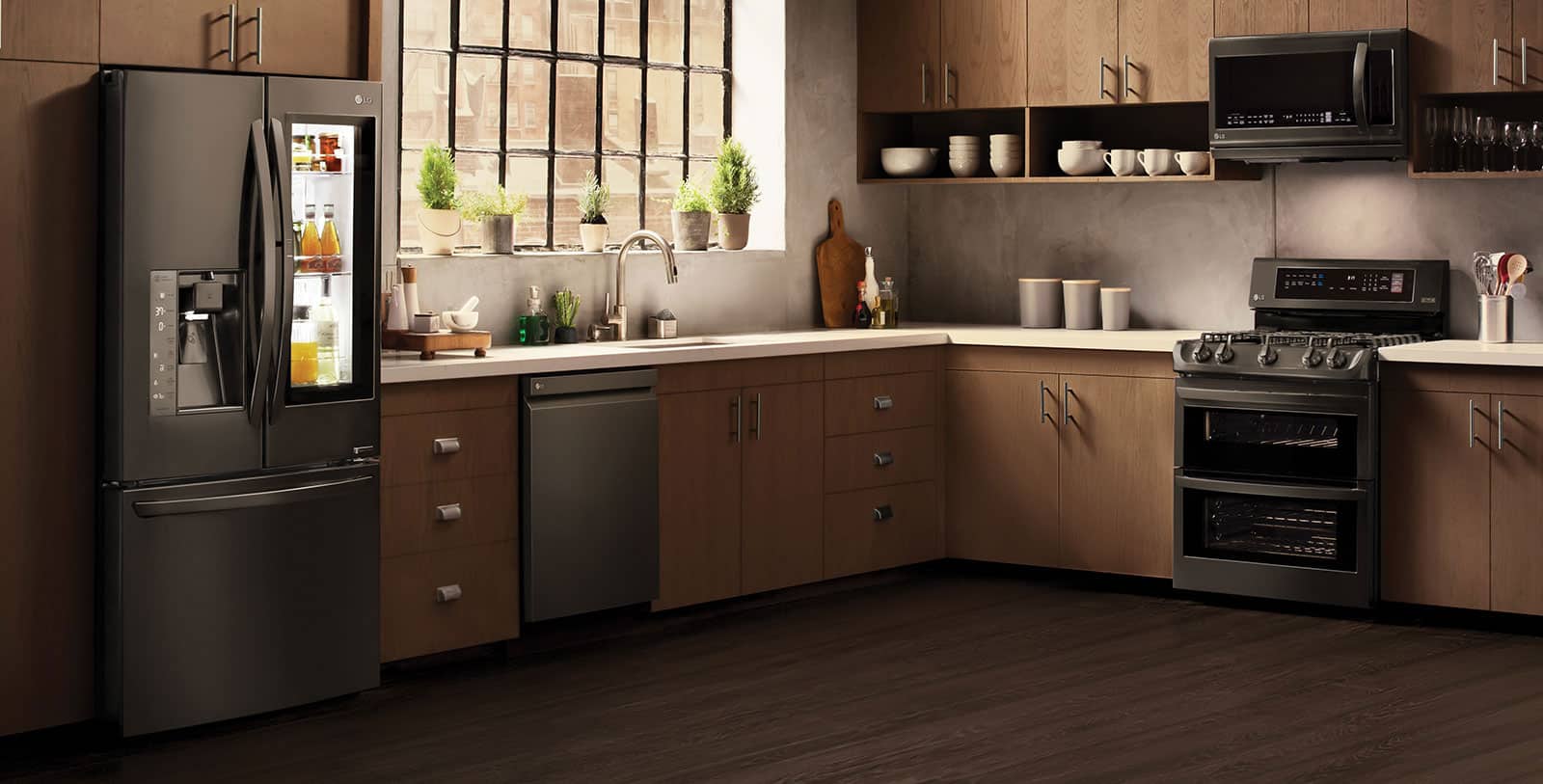 5,500 Units Sold | 329 Units Serviced - 5.98%
Most of these units are laundry, so this isn't too surprising. They excel in the reliable washer and dryer category.
4. Samsung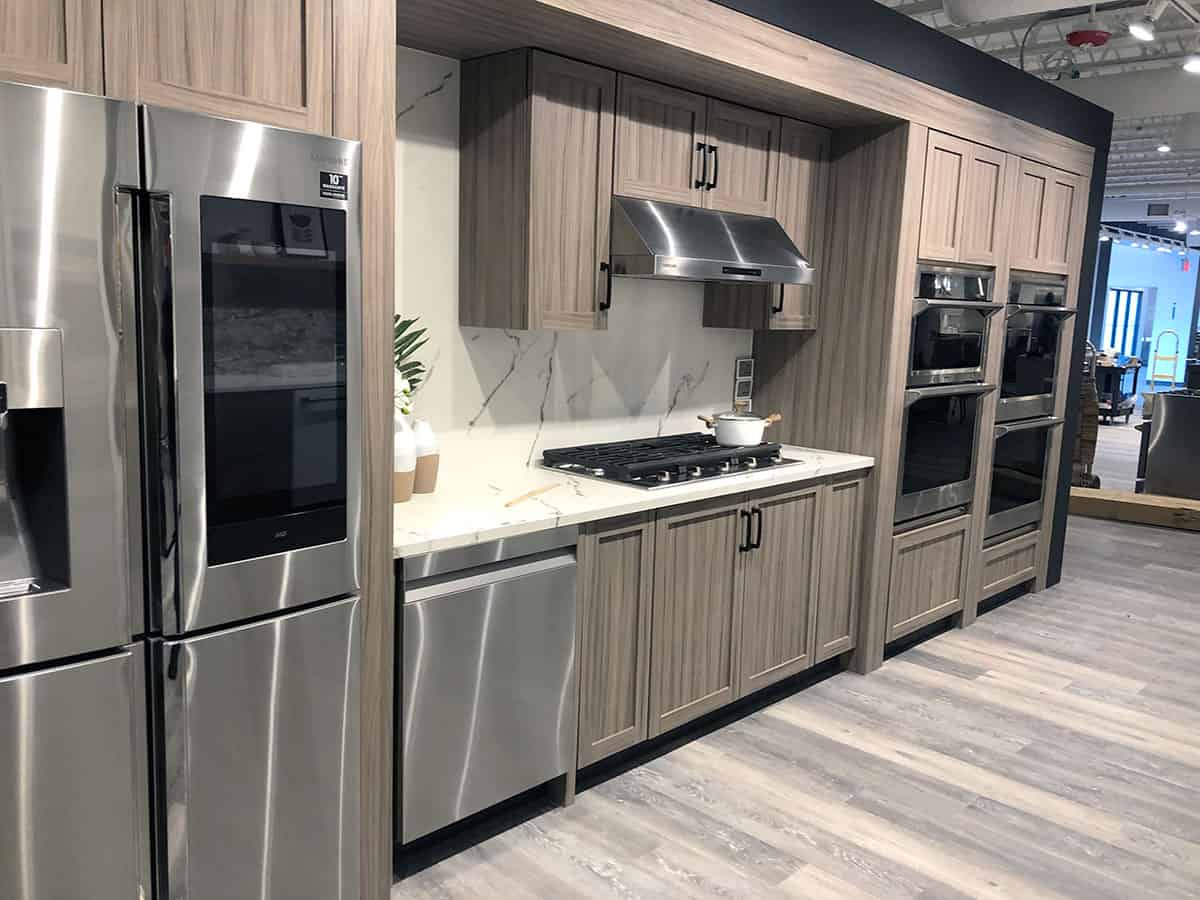 Samsung Kitchen at Yale Appliance in Hanover
9,420 Units Sold | 946 Units Serviced - 10.04%
Every year someone will call me out on Samsung's reliability and probably a dealer or two. I will repeat this:
These numbers are straight from our system. I don't make them up.
These numbers are remarkable because Samsung products are skewed to the more repaired refrigeration and cooking categories.
Samsung's and LG's real problem and what will upset you is their lack of service techs in the field.
Statistically, you will have fewer issues with these brands. However, there will be problems in finding competent repair.
For the latest updates in Samsung appliances, how to use them, and the best models to consider, click here for our free Appliance Buying Guide
5. Gaggenau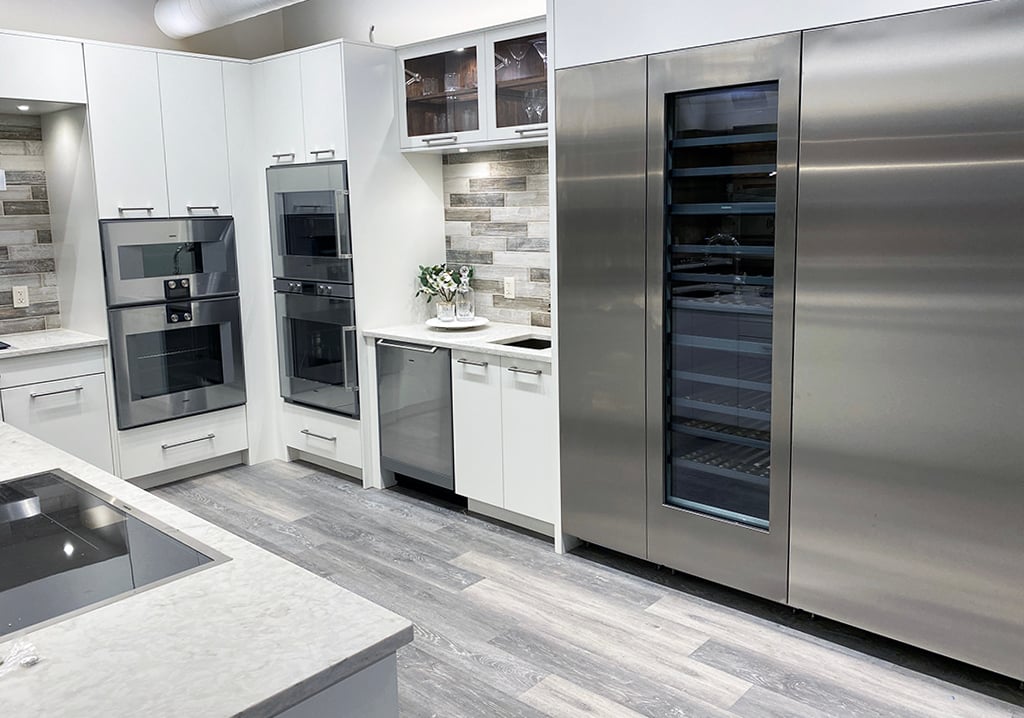 Gaggenau Kitchen at Yale Appliance in Hanover
842 Sold | 76 Serviced - 9.03%
They could be the most reliable and well-engineered products you can buy if you can figure out how it works because the controls are not intuitive. (We have chefs to show you)
6. Bosch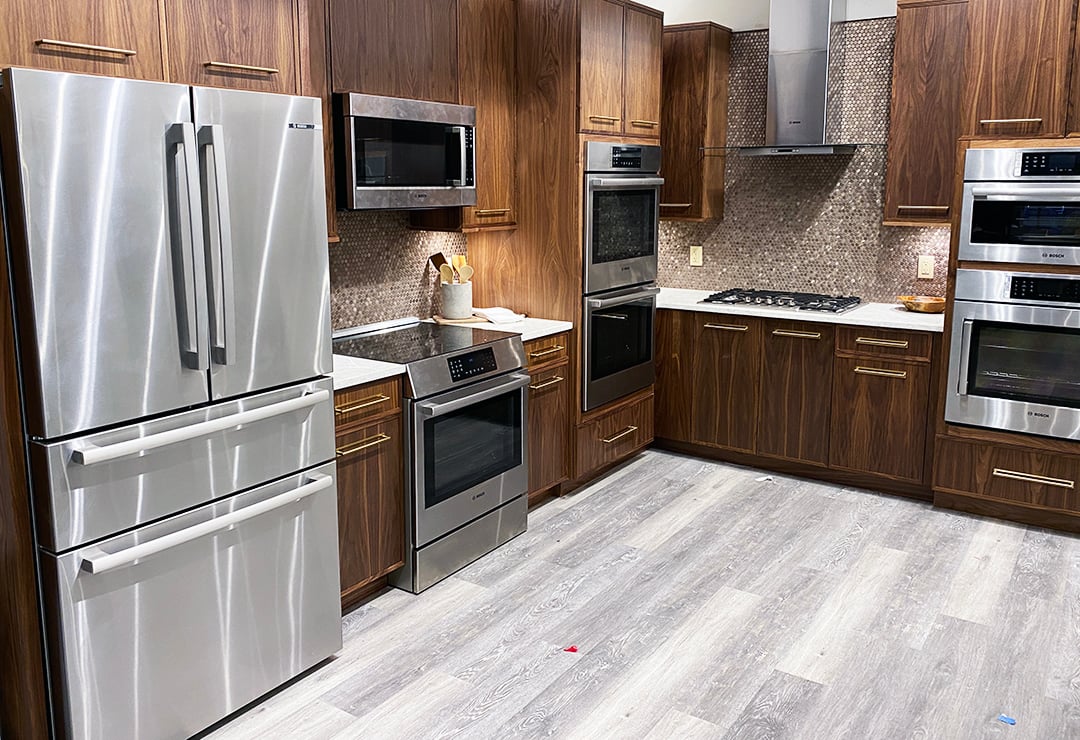 Bosch Kitchen at Yale Appliance in Hanover
8,132 Sold | 944 Serviced - 11.61%
The best company to buy any appliance due to their incredible support (at least in Boston). They sell mostly dishwashers, so this is no surprise.
It will be interesting to look at this number again with their entrance into the French door refrigerator market.
7. Miele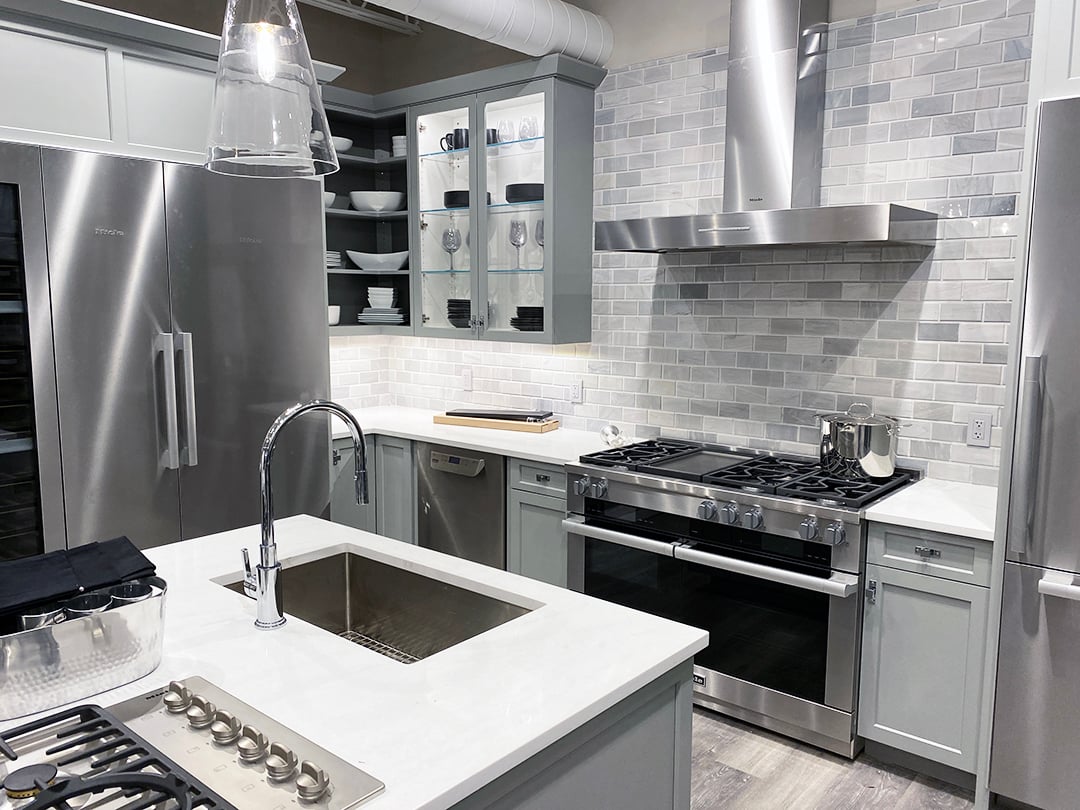 Miele Kitchen at Yale Appliance in Hanover
2,482 Sold | 412 Serviced - 16.60%
Their dishwasher, laundry, and wall oven categories are excellent. In fact, its compact laundry is the most well-engineered product in the market. However, they are also in the more repaired pro range and refrigerator niche as well.
8. Fisher & Paykel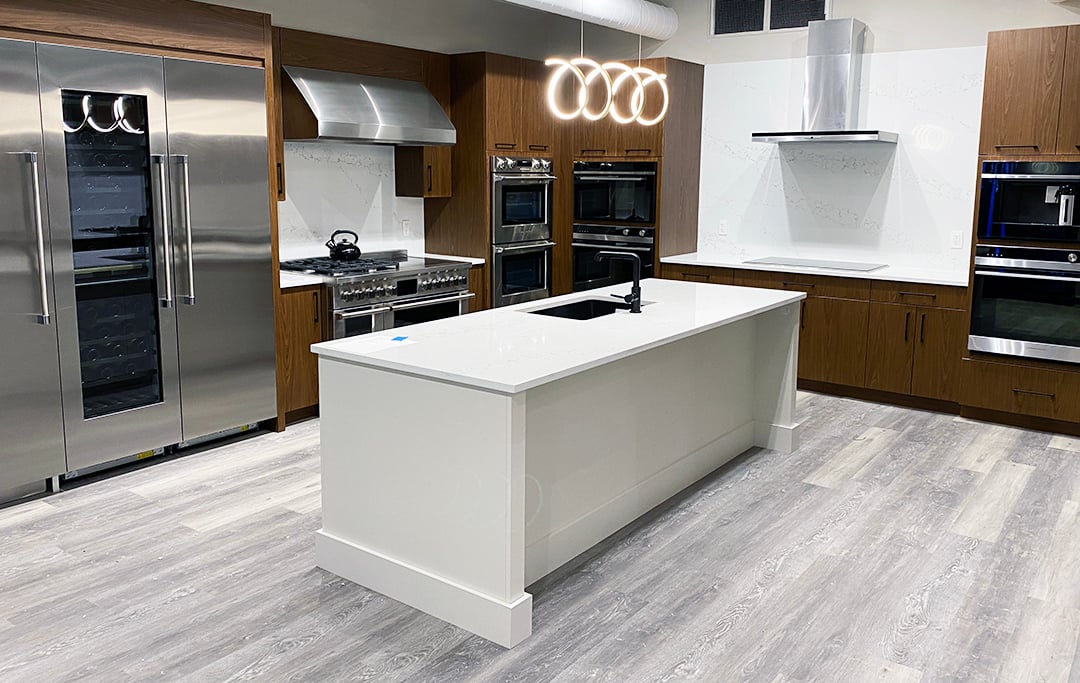 Fisher & Paykel Kitchen at Yale Appliance in Hanover
849 Sold | 156 Serviced - 18.37%
This is surprising. Guess they did fix their double drawer dishwasher. You should consider this brand because Haier now owns it.
They are behind the turnaround at GE and now Fisher & Paykel.
9. Thermador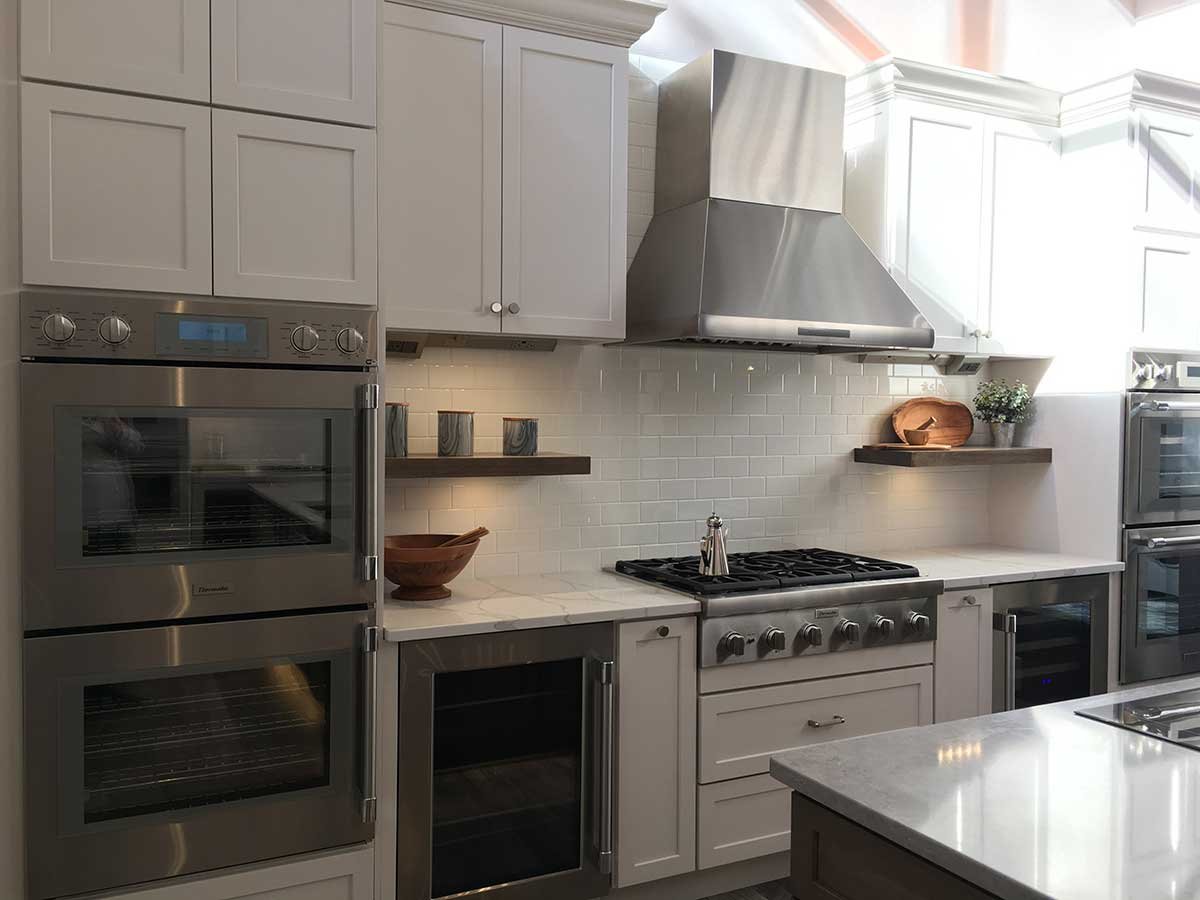 Thermador Kitchen at Yale Appliance in Boston
3,497 Sold | 692 Serviced - 19.79%
Thermador is on the top 10 list despite selling both the most repaired categories of pro range and integrated refrigerators.
They are now the most reliable premium brand.
10.KitchenAid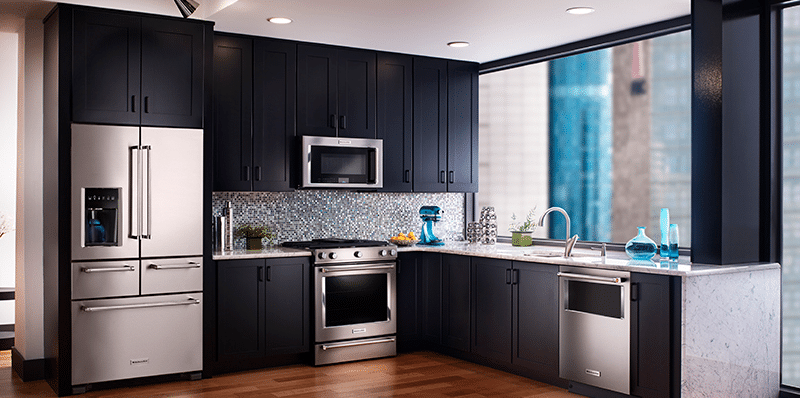 2,264 Sold | 465 Serviced - 20.54%
It's still not bad for more upscale products like front control ranges and counter depth refrigerators.
Premium Appliances
Premium appliances will require more service.
A certain percentage of repair calls are customer education calls or fixing installation issues. It's hard to say no to a customer who has spent $10,000 on a range or refrigerator.
That said, let us look at the appliance trends for 2019-2020.
2020 Vs 2019 Appliance Service Trends
Almost every brand required more service, which is alarming.
We also had more service calls despite actively eliminating less reliable brands.
That number would be way higher if we didn't proactively manage brands based on reliability.
The numbers continue to indicate service issues in your future with a new kitchen full of appliances.
Appliance Warranty Service Trends
Warranty service calls (repairs within the first year) dropped from 18% in 2014 to 12.55% in 2015 to a low of 11.66% in 2016.
In 2017 and 2018, they were up slightly to 12.61 and then 13.7% in 2018.
In 2019, they leveled up to 13.1%. However, without builder sales, that number will probably be higher in your home.
Appliance Service Problems
13.1% is still not bad when compared to cars and other durables.
However, these are just the clients who call us. There has to be a percentage who do not know or forget that we offer warranty service free.
You will also see higher rates from online stores because the long-distance shipping and multiple warehouses will definitely add a certain percentage.
Installation or lack of qualified installers will add more service problems as well, so be careful.
Poor handling and poor delivery has caused some issues, too.
Google stores in your area and reads reviews about store delivery experience.
Our Final Advice
If you buy a whole kitchen, there is a good chance you will still need service.
Bosch, Thermador, and Whirlpool's brands (Jenn-Air, KitchenAid, and Maytag) have the best tech support and part availability, at least in Boston. Your area could be different.
Samsung, and especially LG, have bad reviews all over the internet because they do not have the infrastructure to support their growth. The product works. Their logistics need to be beefed up.
Most of these brands, unlike automobile manufacturers, offer minimal service.
Finding a retailer who can fix appliances in your local area is as important as the product itself.
To learn more about the most reliable appliances check out our free Appliance Buying Guide
Frequently Asked Questions
1. What is the best brand for kitchen appliances?
It depends on what you want. For commodity, Whirlpool, Samsung, Bosch, and LG based on their reliability percentages. For premium Wolf and Miele.
2. What appliances are made in the US?
All of the Whirlpool Corporation and most Sub-Zero appliances are made in the U.S.
You can read about the best American-made appliances by clicking this link.
3. What brands are made by Whirlpool?
KitchenAid, Jenn-Air, Whirlpool, Estate, Amana, and some Kenmore appliances are made by the Whirlpool Corporation.
Additional Resources
Have questions on appliances? Read the Yale Appliance Buying Guide with the 10 most frequently asked questions, the best time to buy appliances as well as detailed profiles of all the brands. Well over 620,000 people have read a Yale Guide.
Related Articles:
Most Reliable Appliances Series:
WHY SHOULD YOU TRUST US?
A few review sites have placed this at the bottom of their articles. So here is our take: Our mission is to find reliable products for you to buy. Other review sites may say this as well.
However, we don't love every product. Quite frankly, it costs us way too much money in repair costs to support less reliable brands.
In fact, we sell fewer brands than most appliance stores. Here is why:
We feel it is our responsibility to repair your appliances after you buy them.
We now have 30 service technicians, each averaging 8-10 calls a day Monday through Friday, plus another 110 on Saturday. That's over 30,000 service calls logged in one year.
The labor rates of fixing an appliance do not come close to the true cost in any product's warranty period.
That is why no major retailer has a service department. It costs too much labor, money and time.
Our Blog is a bit different than most others you will read. We cannot write glowing reviews of unreliable products.
Hopefully, the bloggers and organizations who write such glowing product reviews for every brand consider servicing these products first. Only then they will understand the consequences of their marketing.
Steve Sheinkopf
My goal has always been simple: I want Yale to be the best retail experience anywhere. I have tried to create a compelling environment for customers and employees alike.
A Note About Pricing
Pricing on this blog is for reference only and may include time sensitive rebates. We make every attempt to provide accurate pricing at time of publishing. Please call the stores for most accurate price.