Is a Sub-Zero Refrigerator Worth It? (Prices / Reviews / Ratings)
You are probably wondering "is a Sub-Zero really worth it?".
Do you really need a $9,000+ refrigerator in your kitchen. My answer is it depends. After all, you can buy 2 complete Bosch kitchens and have plenty of money left over.
However, for higher end renovations, Sub-Zero has distinguished their brand versus others in the premium space like Thermador, Viking and Jenn-Air with better features. However, the other brands do cost about $2,000 less.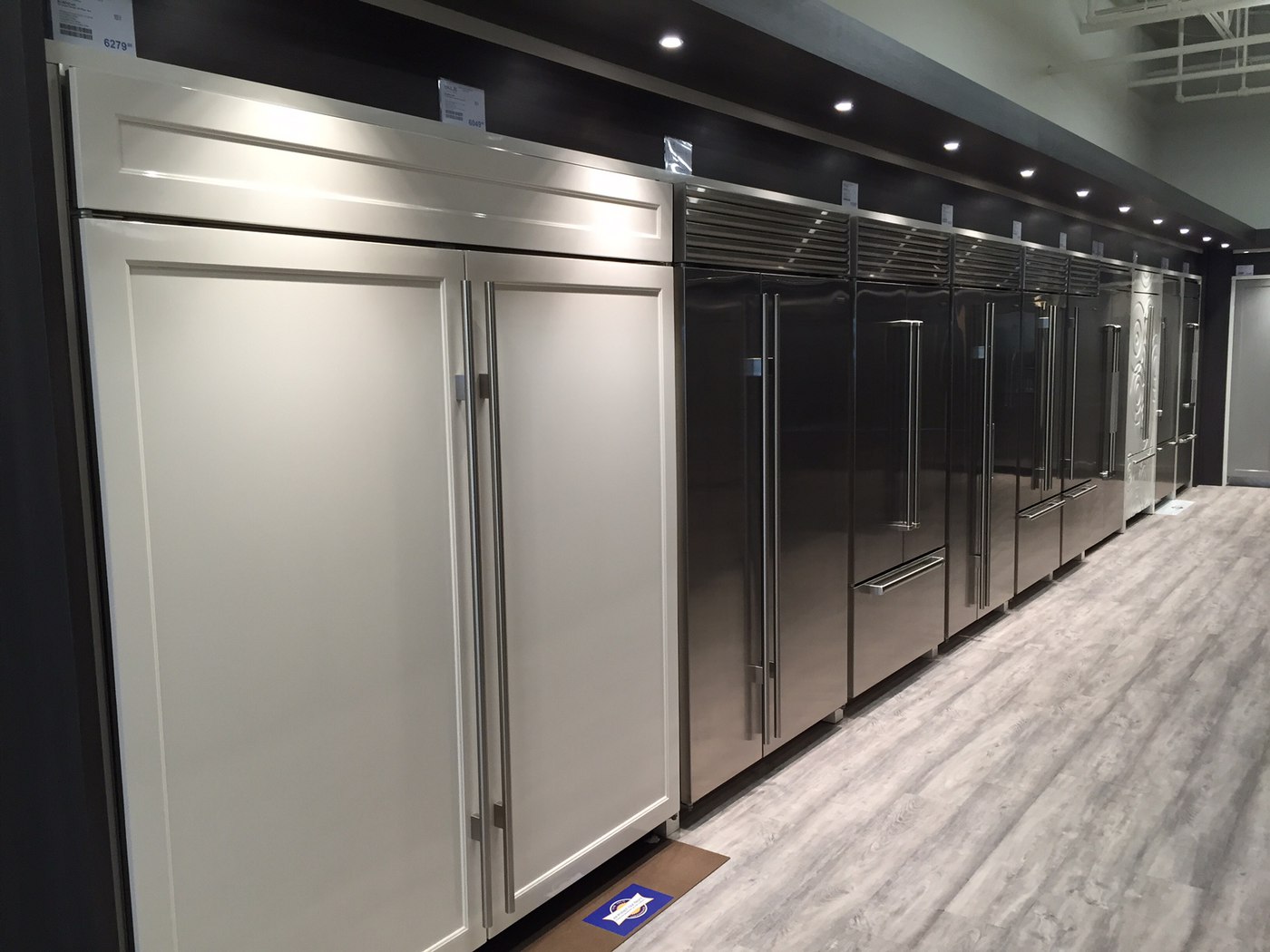 So why Sub-Zero? We will look at their features and overall value proposition, and then you can decide whether the product is right for you.
Who Is Sub-Zero?
Sub-Zero is a third generation, family owned company based in Madison, Wisconsin with manufacturing also in Scottsdale, Arizona. They are credited with manufacturing the first professional counter depth refrigerator.
In other words, Sub-Zero was the first company to produce a refrigerator that did not protrude into your kitchen. They would be the only major company to do so for 20 years. This would develop a strong relationship with kitchen designers and cabinet companies who still currently specify the product.
Sub-Zero Features
Sub-Zero Features
Thanks for reporting a problem. We'll attach technical data about this session to help us figure out the issue. Which of these best describes the problem?
Any other details or context?
message
As I said before, there are plenty of counter depth refrigerators on the market, but none with the features of a Sub-Zero. Let's look at the main features and benefits (there is a video at the end as well).
Two Compressors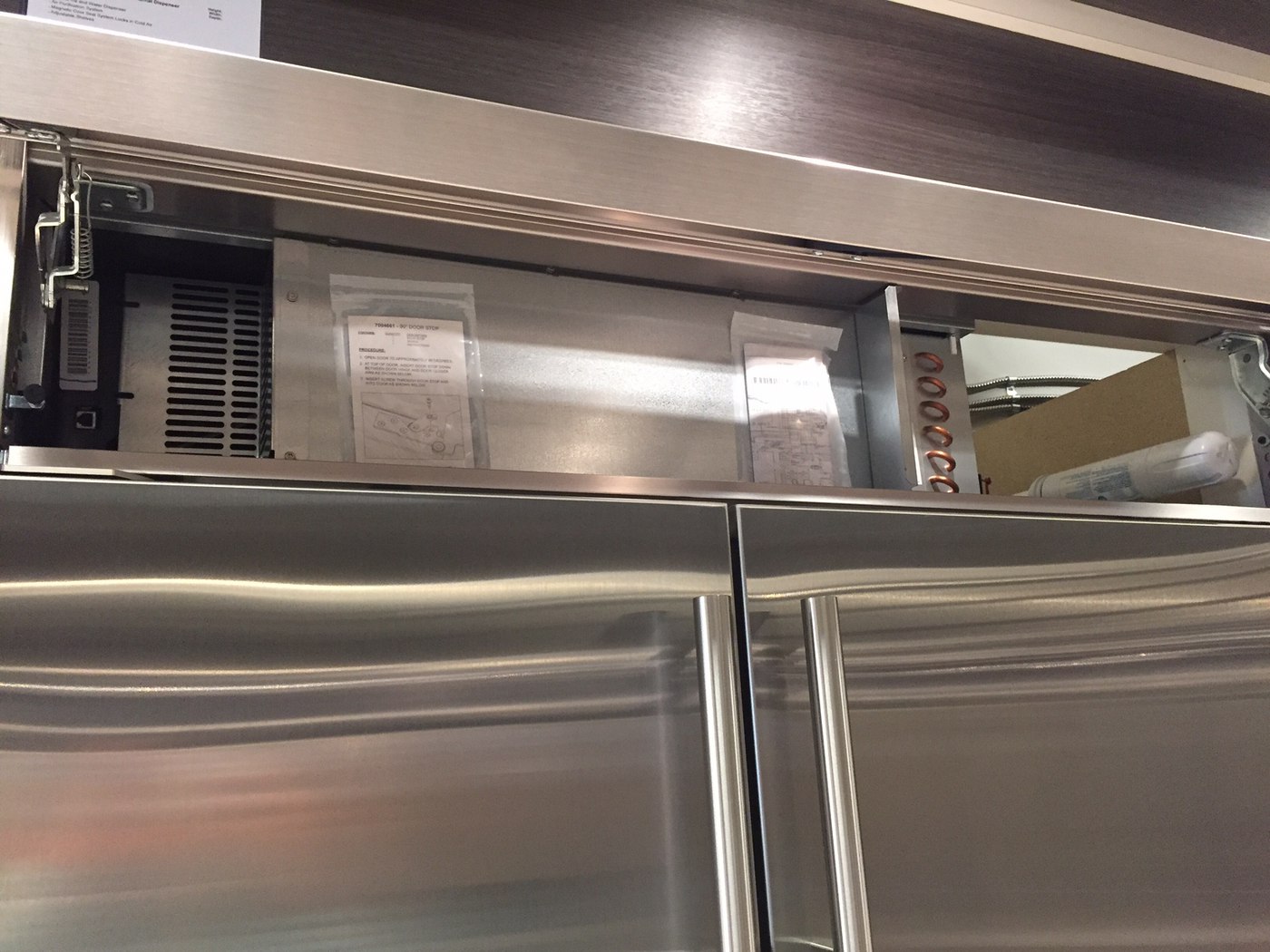 Although this is no longer proprietary, every Sub-Zero has two compressors, one for the refrigerator and freezer. There is no interchange of the moist refrigerator air with the dry freezer air.
Typically moist air will migrate to the freezer, so the odors from the refrigerator would be tasted in your ice cream. Two compressors solve that problem.
Vacuum Seal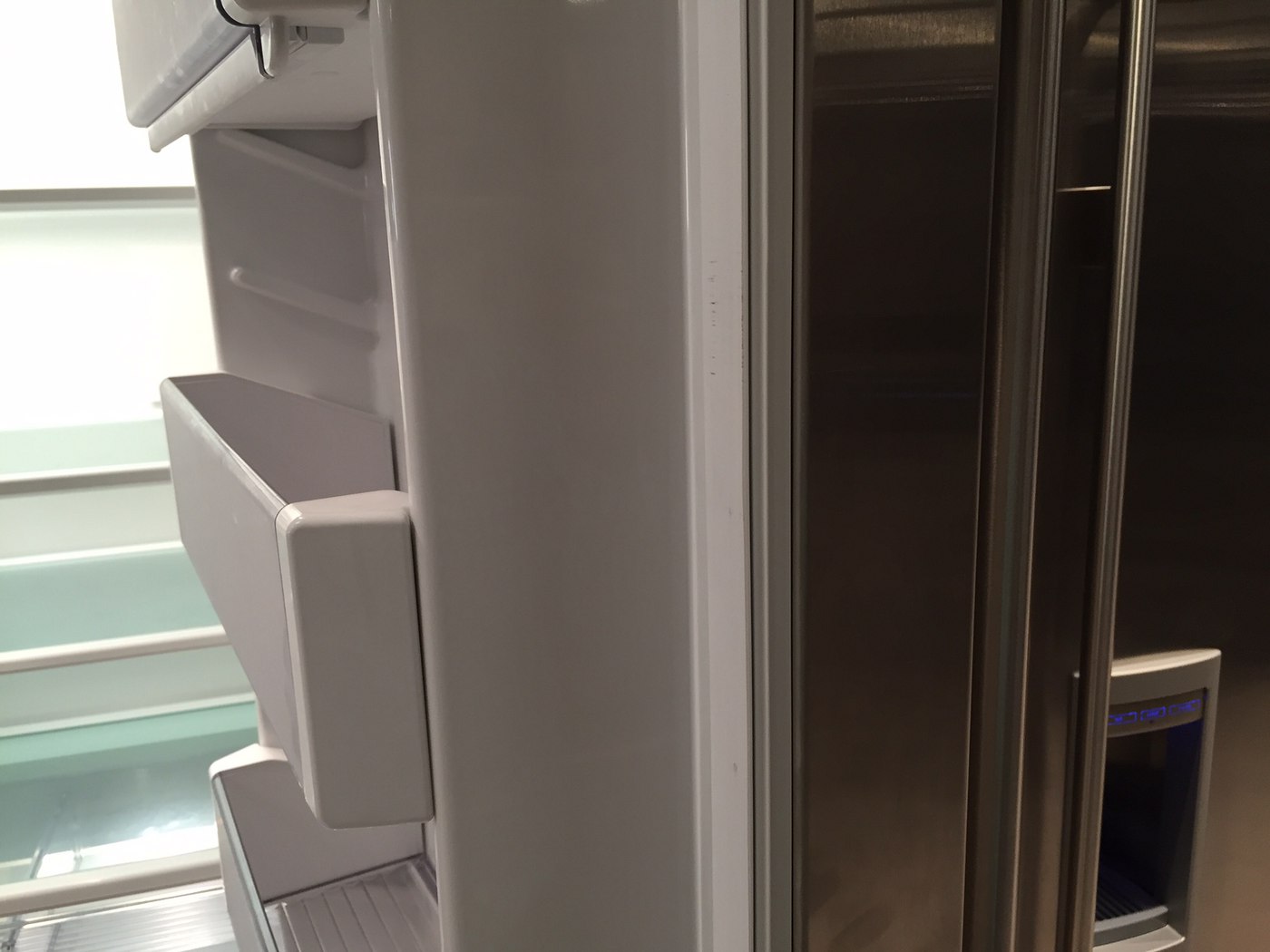 Sub-Zero has a vacuum seal. It is tougher to open, but outside air does not infiltrate into the refrigerator. Main benefit is that food stays fresher for a longer period of time.
Digital Interface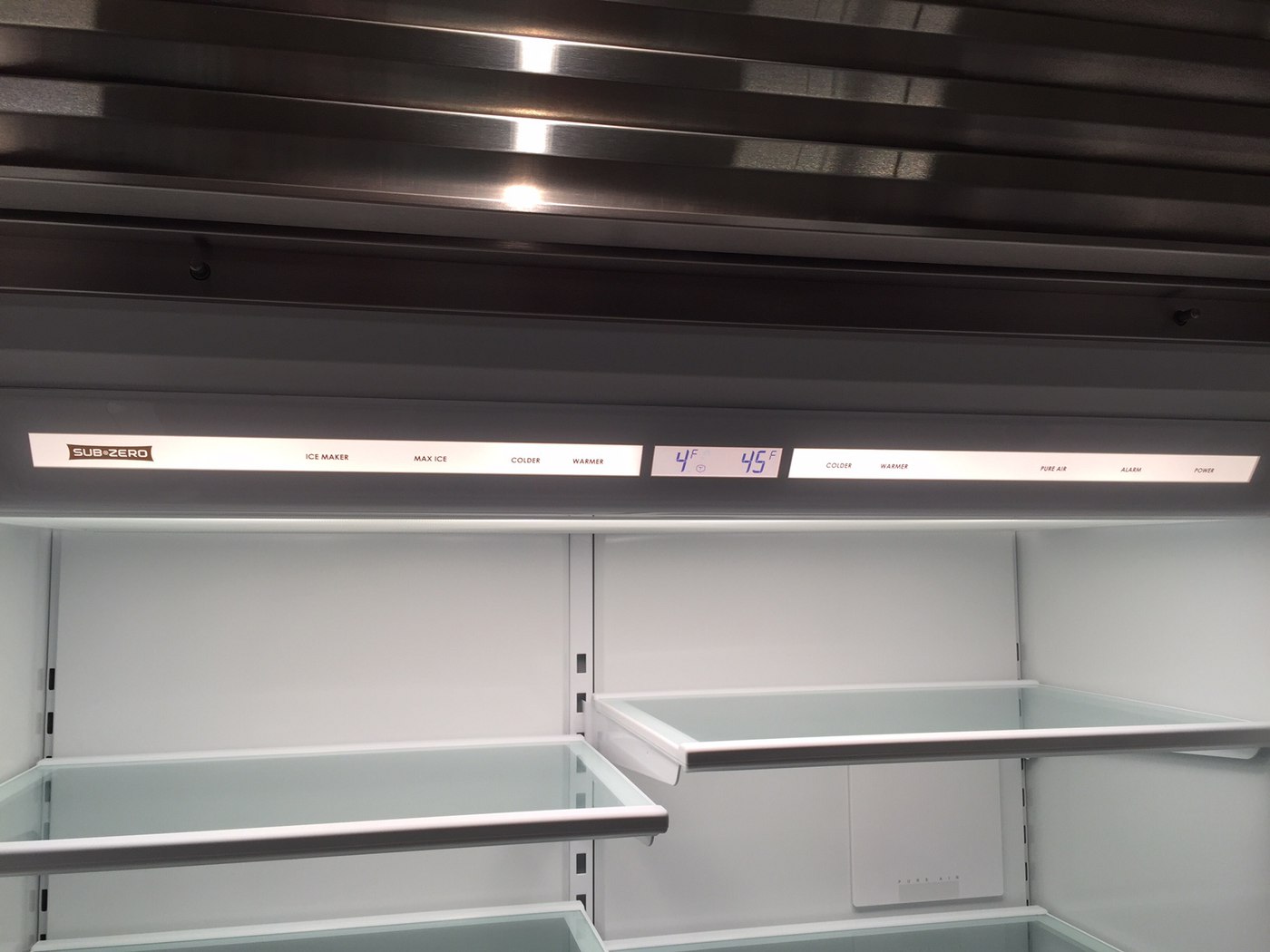 The temperature can be set to within 1 degree in both the refrigerator or freezer using a GUI interface (like your phone). Sub-Zero has less temperature deviation than other brands.
Air Scrubber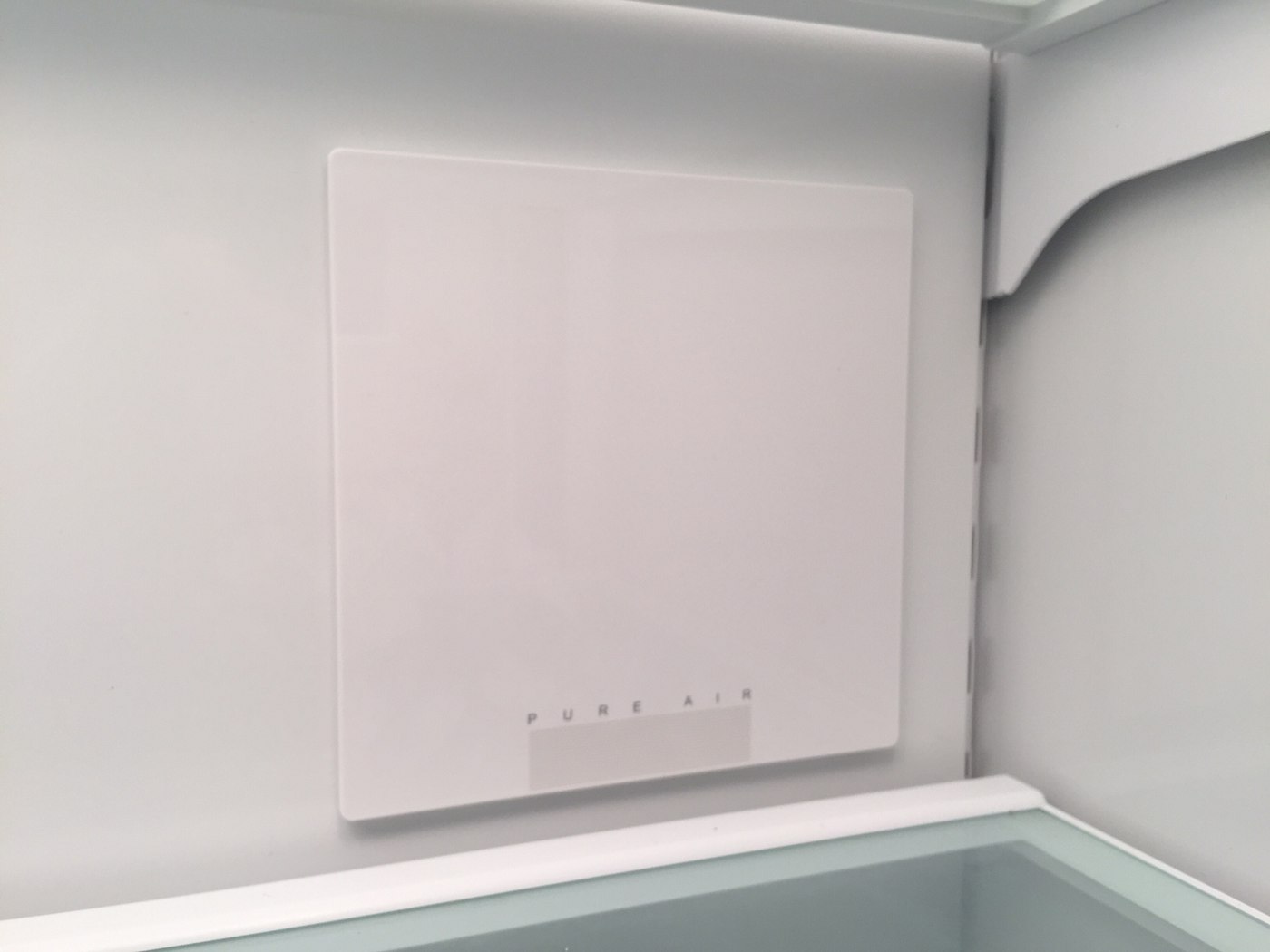 When food spoils, it emits an ethylene gas. Sub-Zero employs an anti microbial air scrubber to scrub the air of ethylene, mold, viruses and bacteria every 20 minutes. The spoilage process is slowed and other foods are not cross contaminated with gases from other spoiling foods.
Nanotechnology Shelving
Every shelf in a Sub-Zero is coated with nanotechnology, so spills congeal and do not spread to other parts of the refrigerator.
Testing
A Sub-Zero factory rep once asked me if there ever was a Sub-Zero dead upon installation. I could not remember any instance. Every unit is tested before it is shipped. Most factories may test one or two units per manufacturing run.
Resale
Sub-Zero has arguably the most cachet of any residential product. In many ways, appliance manufacturers have understood the value of branding better than tile, cabinet and countertop cabinets in the kitchen.
It is more valuable to have the Sub-Zero brand name than an equally good cabinet manufacturer like a Wood-Mode or SieMatic. Prospective buyers of your property will correlate the Sub-Zero with premium construction far more than any other name.
Beautiful kitchen. You know the appliances, but what are the names of the cabinets and tile?
Final Thoughts
Sub-Zero is the best refrigerator sold at Yale. The features and branding are the best in the industry.
Is it worth the money? That really depends. I used to tell builders to buy it during the recession, because it would distinguish their property versus their competitors. In a seller's market, it may not be as important.
For most of us, a $9,000 refrigerator is not an option. You can buy whole kitchens of affordable luxury products for less and have $5,000 to spend.
If you are planning your dream kitchen or you are builder in the premium segment, Sub-Zero is a very good consideration.
Additional Resources
Want to learn more about Sub-Zero and Counter Depth Refrigerators? Get the Yale Counter Depth Refrigerator Buyers Guide with features, specs and complete breakdowns of integrated and professional counter depth refrigerators from Sub-Zero, Thermador, Viking, Jenn-Air, GE Monogram and more. Over 120,000 people have read a Yale Guide.
Related Articles
Neil Katz
Neil Katz has been in appliance sales at Yale for over 25 years. Neil spends time following the Sox and Patriots and watching the stock market.

Read more about Neil here
A Note About Pricing
Pricing on this blog is for reference only and may include time sensitive rebates. We make every attempt to provide accurate pricing at time of publishing. Please call the stores for most accurate price.