Most Reliable Dishwashers for 2017 (Reviews / Ratings)
When you need a new dishwasher you will ask about the quietness, along with cycles, racks, and overall capacity.
Now, it is the first time to talk about reliability. This article is all about reliability within the first year and the most reliable/unreliable brands. First, let's look at the methodology.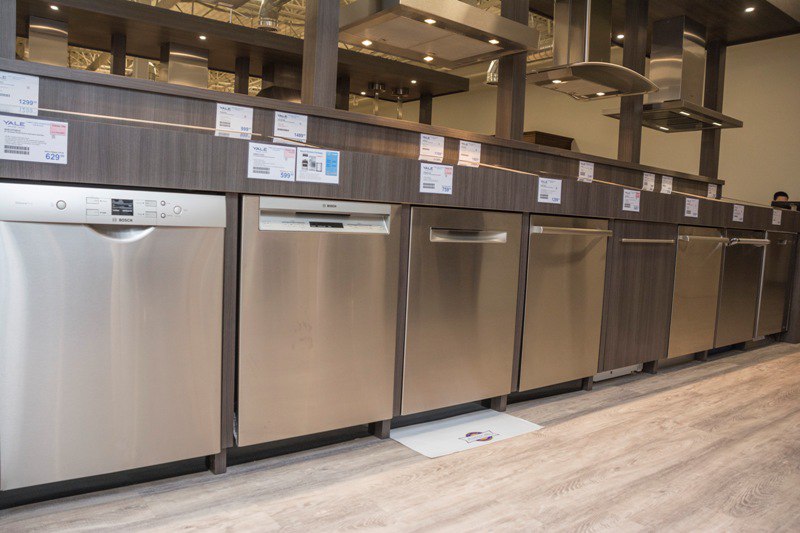 Every year, I publish an article about the most and least reliable brands. However, that only tells part of the story. Refrigerators as a category are almost three times more likely to need service than a dishwasher. So we have also published multiple reliability articles based on different appliances for a more accurate measure.
Short on time? Get our free Dishwasher Buying Guide
How We Measure Reliability
Reliability is a simple measurement. We have 23 service techs performing 8-10 service calls Monday through Friday with 11 working on Saturday. It adds up to over 20,000 service calls per year.
The formula is straightforward with sales written divided by service calls over one year. We do not include phone education calls or damage.
However, if we have to send a service van to your house, it counts as a call. We do not distinguish between major and minor problems.
Let's look at the most and least reliable dishwashers.
We delivered 8,180 and serviced 839 dishwashers from March 2016 to today.
The average service rate is about 10.2% in the first year for all dishwashers and about 12.92% on all appliances combined.
I have included last year's numbers to see any possible trends.
Most Reliable Dishwashers for 2017
Electrolux:
2016-2017: 21 Serviced / 60 Sold - 35%
2015-2016: 27 Serviced / 65 Sold - 41.5%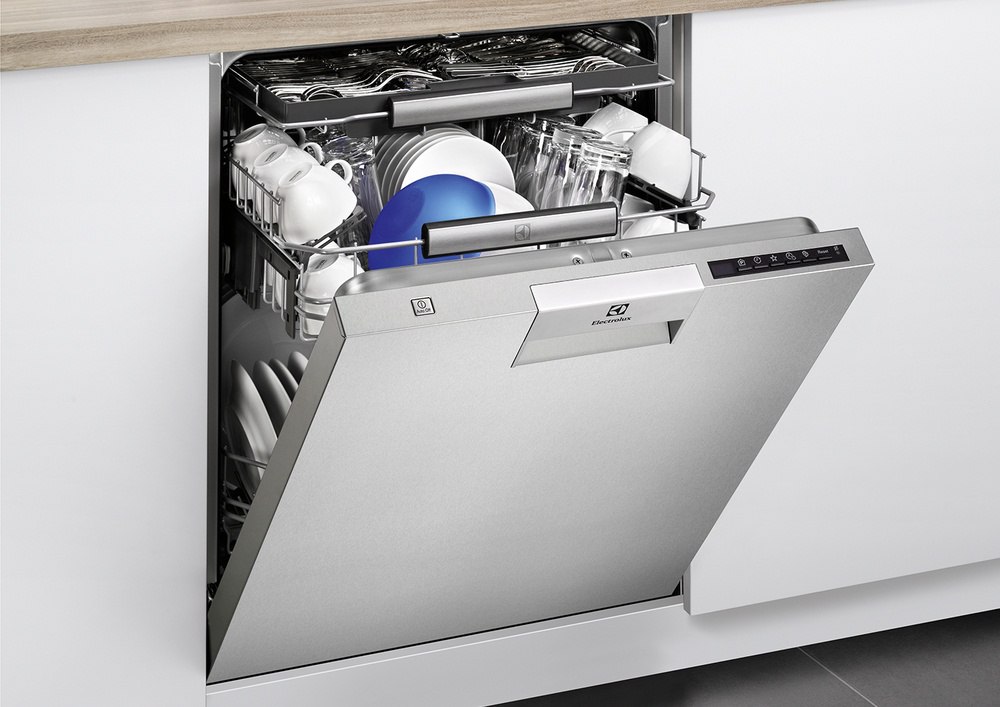 I still like the features of the unit, but reliability needs to be improved.
Fisher & Paykel:
2016-2017: 33 Serviced / 131 Sold - 25.2%
2015-2016: 16 Serviced / 100 Sold - 16.0%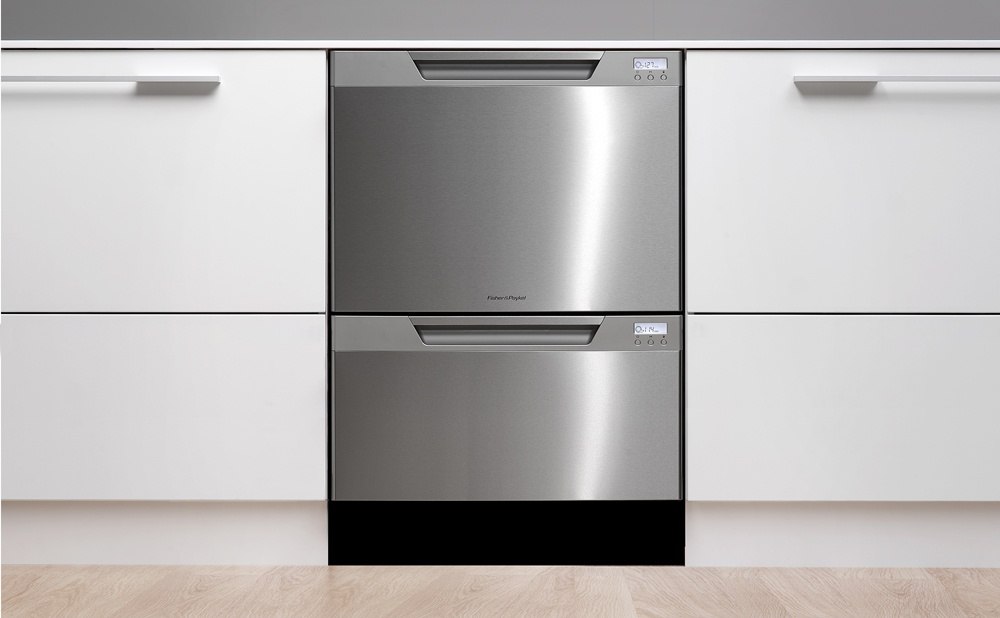 They were at 40% at one time. Now they have taken a step back from last year. Part of their issues is the product is so unique. There is greater chance of a user error.
Asko:
2016-2017: 20 Serviced / 100 Sold - 20%
2015-2016: 16 Serviced / 74 Sold - 21.6%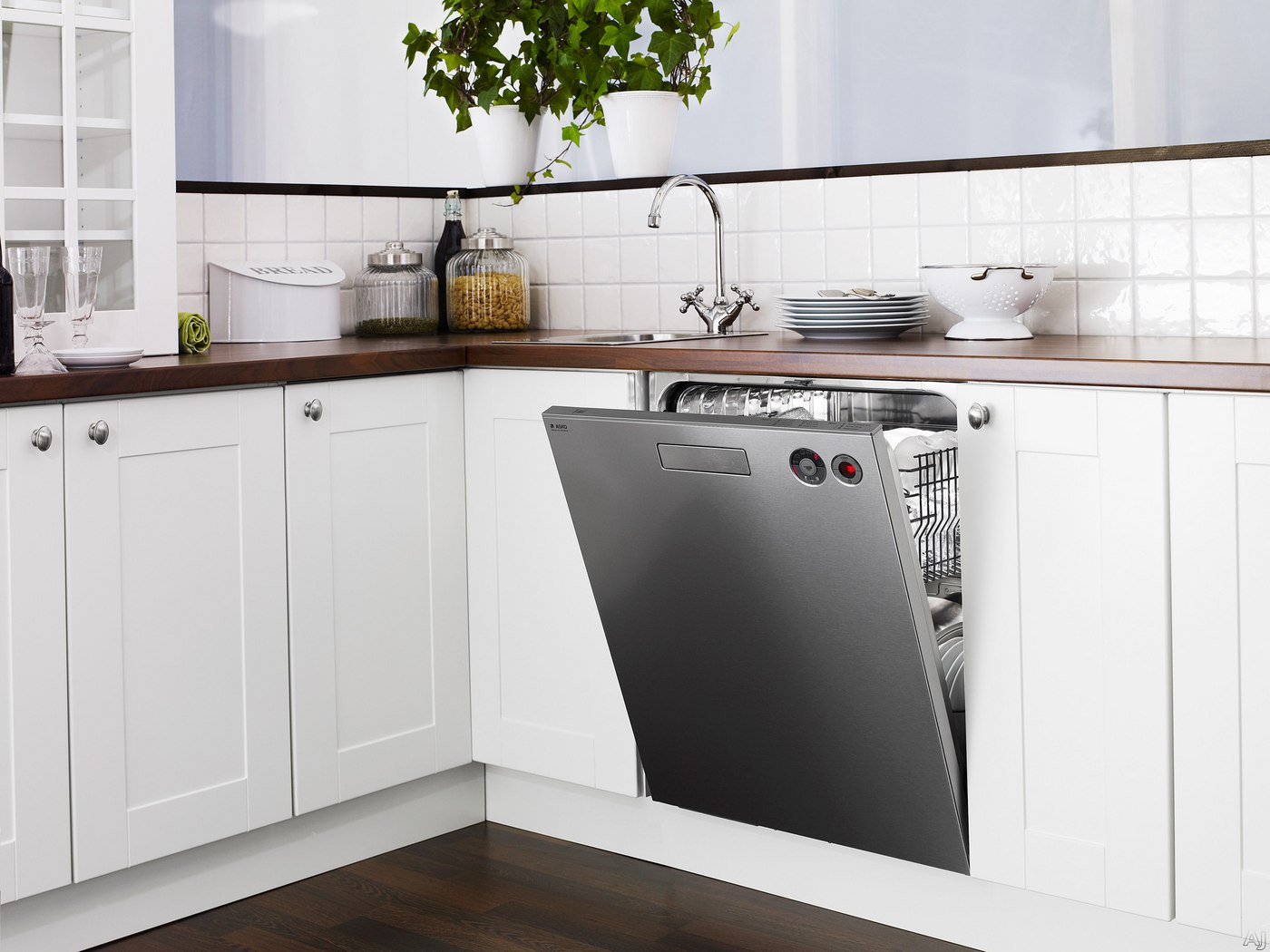 Asko has had three owners in 10 years. They are going in the right direction, but they should be under 10% to command a premium price.
Bosch Benchmark:
2016-2017: 31 Serviced / 164 Sold - 18.9%
2015-2016: 85 Serviced / 356 Sold - 23.9%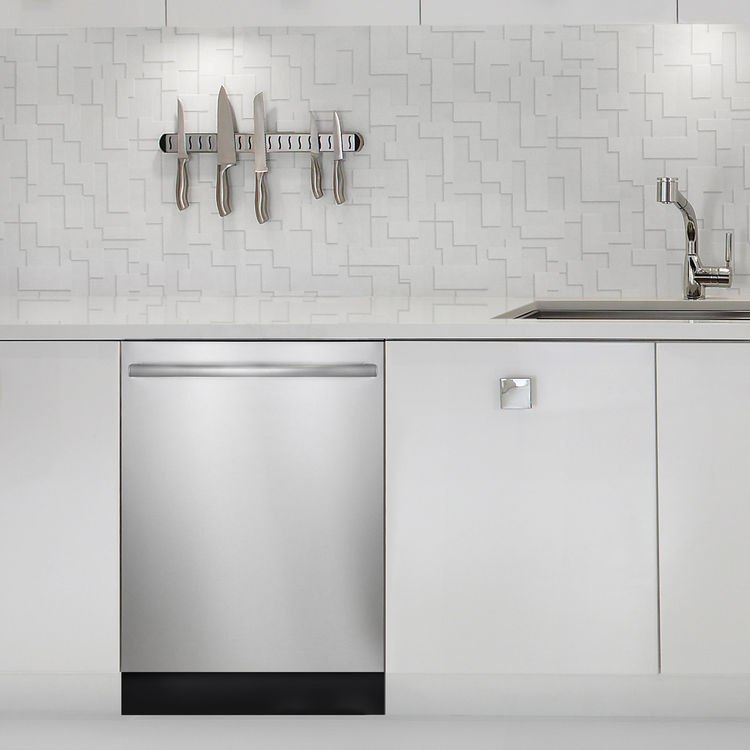 Bosch Benchmark has some models produced in Germany, whereas their regular American built-in line is twice as good.
KitchenAid / Jenn-Air:
2016-2017: 148 Serviced / 1024 Sold - 14.4%
2015-2016: 132 Serviced / 808 Sold - 16.3%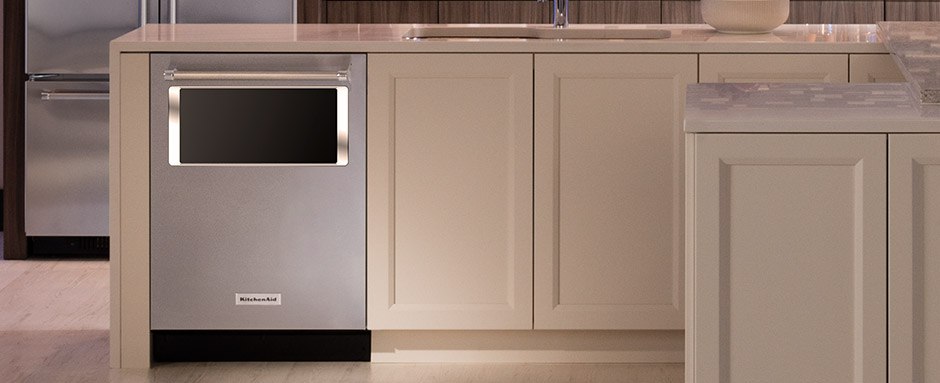 About average. It's not bad but should be better for $1,000.
Thermador:
2016-2017: 107 Serviced / 875 Sold - 12.2%
2015-2016: 104 Serviced / 609 Sold - 17.0%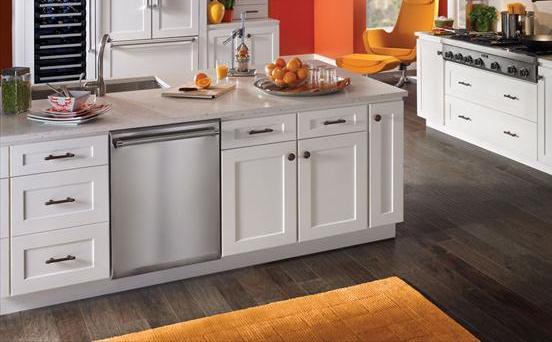 Thermador is a Bosch dishwasher, yet seems to be higher than their regular line.
Bosch:
2016-2017: 286 Serviced / 2,964 Sold - 9.6%
2015-2016: 257 Serviced / 3,671 Sold - 7.0%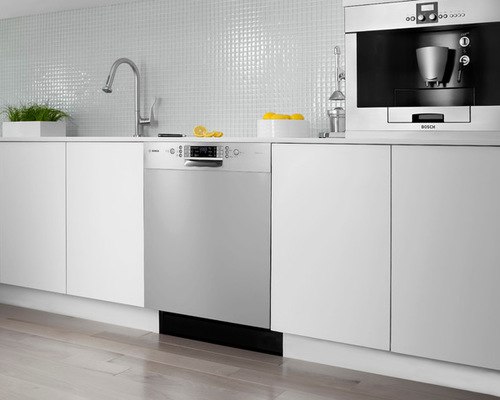 For value in a dishwasher, Bosch may be the best product sold.
Miele:
2016-2017: 78 Serviced / 871 Sold - 8.9%
2015-2016: 50 Serviced / 683 Sold - 7.3%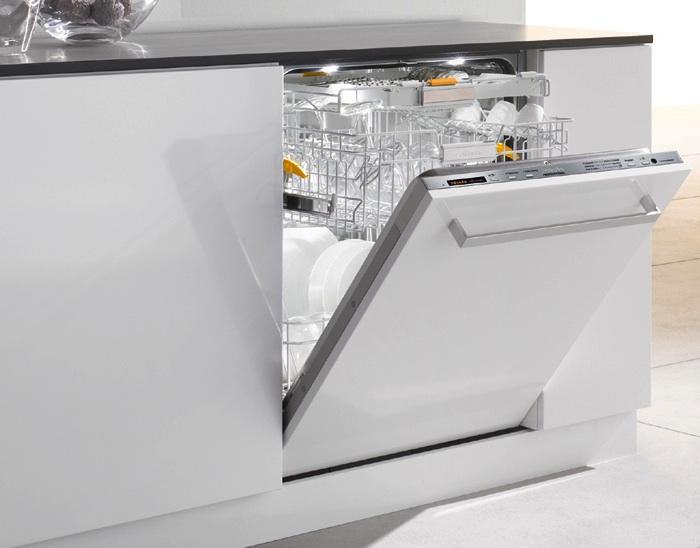 8.9% is an unbelievable number for a product averaging over $1,100. Then again this is the best dishwasher manufactured.
Frigidaire:
2016-2017: 78 Serviced / 1,162 Sold - 6.7%
2015-2016: 54 Serviced / 1,100 Sold - 4.9%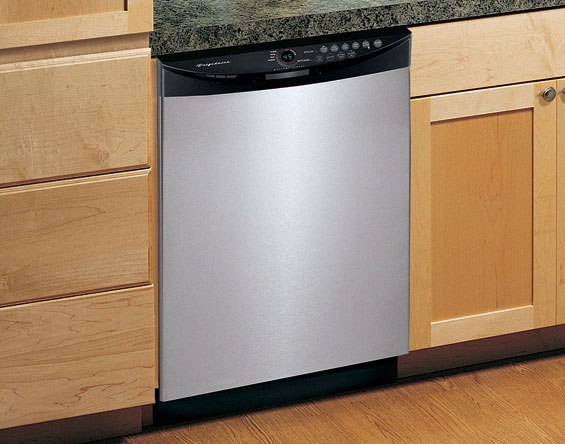 Frigidaire just works and is a great brand to consider if you are not looking to spend a ton of money for your appliances.
Whirlpool:
2016-2017: 20 Serviced / 525 Sold - 3.8%
2015-2016: 12 Serviced / 647 Sold - 1.9%

Whirlpool is sold primarily to large construction jobs. Although the number seems impressive, are we being called for the issues?
Samsung:
2016-2017: 9 Serviced / 140 Sold - 6.4%
2015-2016: 1 Serviced / 60 Sold - 1.7%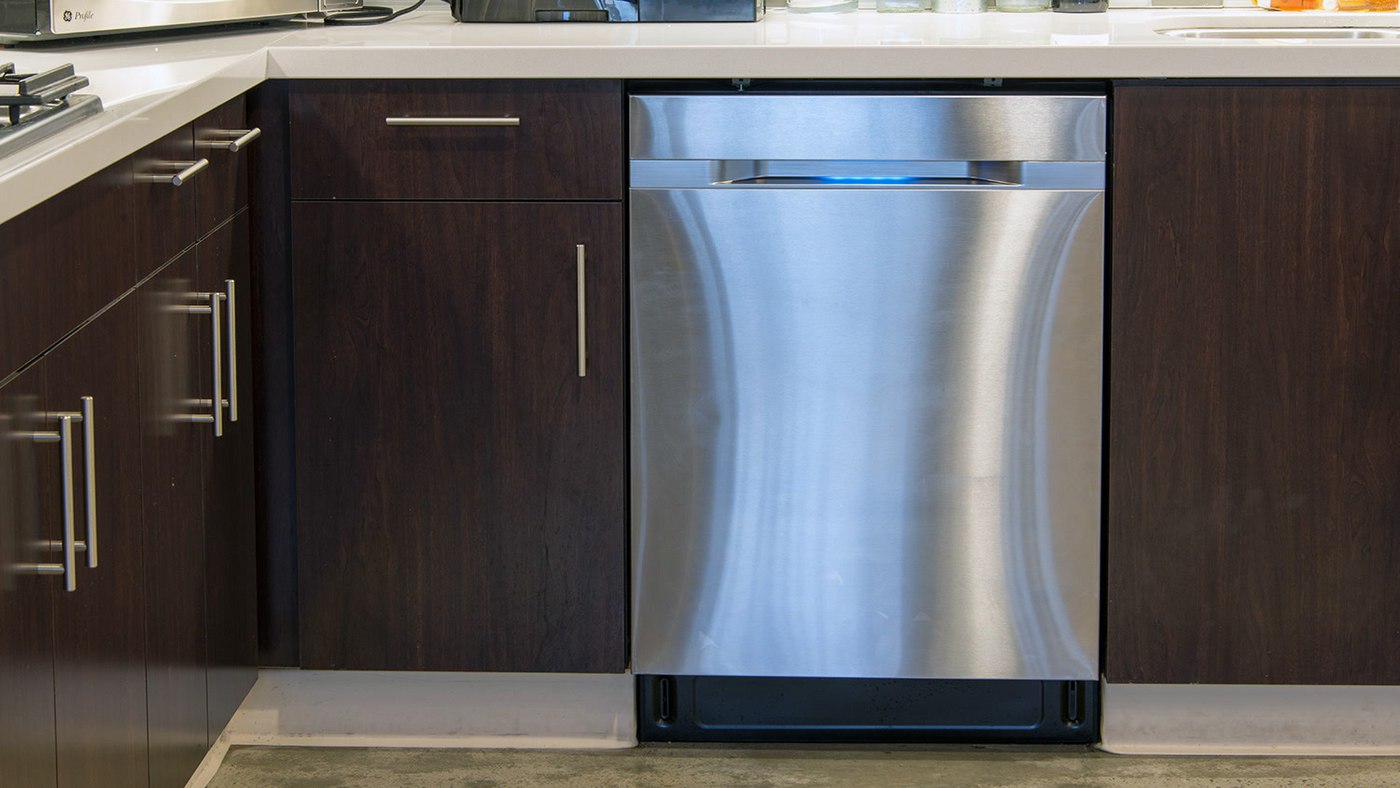 6.4% is pretty impressive especially since this machine has a new wash system.
Final Thoughts
The corollary to service issues is parts turnaround. You call us with a problem. We then diagnose the problem, order the parts and then send the tech. It should be a 1-2 day turnaround maximum. Electrolux, the Whirlpool companies (Jenn-Air, Kitchen-Aid, Maytag) and Bosch are excellent.
You should also be concerned with the service experience. Most manufacturers have exited service and only 5% of the retailers have a service department with more than one or two techs.
It is paramount for you to locate a reputable service agent before buying any appliance. You will statistically need one when buying a kitchen of appliances.
See all Reliability Series articles
Additional Resources
Get our free Dishwasher Buying Guide for tips, trends and honest reviews of all the major brands. Over 200,000 people have already found answers in a Yale guide.
Related Articles
Steve Sheinkopf
My goal has always been simple: I want Yale to be the best retail experience anywhere. I have tried to create a compelling environment for customers and employees alike
A Note About Pricing
Pricing on this blog is for reference only and may include time sensitive rebates. We make every attempt to provide accurate pricing at time of publishing. Please call the stores for most accurate price.