Best Drying Dishwashers For 2019 (Reviews / Ratings / Prices)
In this article, you will learn about the best drying dishwashers from Samsung, KitchenAid, Miele, Bosch, and Thermador.
There will be some new products to consider. You will understand how all dishwashers dry before you buy one.
We will also cover why your dishes and plastic dishware may not be drying and how you can fix it at home before you buy a new dishwasher.
I've personally had two service calls on my new dishwasher for a "problem" that was only caused by my own misunderstanding.
So, let's get into it.
Short on time? Get our free Dishwasher Buying Guide
How Do Dishwashers Dry In The Dishwasher?
Until recently, there were only two methods of drying dishes.
Condensation Dry: The internal temperature of your dishwasher is between 130 and 170 degrees, so this method is just using residual heat and steam plus Jet-Dry. Bosch and Miele use this dry as well as some other brands.
Heated Dry: There is a separate heating element in many dishwashers like GE, Whirlpool, Maytag, KitchenAid, and others for added heat in the already hot dishwasher. Heated dry is a bit better but only marginally.
Why Your Dishes Aren't Drying/ Drying Tips
Before you throw away a perfectly good dishwasher, let's see if you are washing your dishes correctly.
You probably are.
But if you're not, it will save you some money and aggravation.
You're Not Using Jet-Dry: Jet-Dry and other rinse aids lower the surface tension of the water, so it sheets off the dishes. Water may seem soft when you are drinking, but the molecules are bound together tightly. Jet-Dry lowers that tension, so water beads off.
You Thoroughly Wash Your Dishes Before Loading Them In Your Dishwasher: Before loading your dishwasher, scape your dishes but don't thoroughly wash them. According to our service technicians, it throws off the sensors, the wash times, and the temperature of the wash.
You also want the dish detergent to stick to the residue on your plates, so it cleans better. I have had a service call just to be reminded not to wash the dishes.
You Use The Wrong Cycles: Dishwasher cycles are just preset times for wash, rinse, and dry.
Pots and pans would be a longer wash with the maximum heat. China/Crystal cycles will be shorter cycles with less heat. For baked-on dishes, like a lasagna pan, you want to use longer cycles.
You Don't Open The Dishwasher After The Cycle: Opening your dishwasher after it's completed cycle will release the steam and moisture to speed the drying process. Three of our recommended brands, Samsung, Bosch, and Miele, automatically pop open after the cycle.
Why Your Plastics Do Not Dry
Plastics do not dry, because it is lighter and thinner than your plates and bowls. It doesn't retain heat, so it doesn't dry as well.
Best Drying Dishwashers
Over the last few years, many brands have added features to improve drying. The following are the top four drying dishwashers to consider:
Best Budget: Samsung StormWash Dishwasher DW80R5061US
Best Overall Washing and Drying Dishwasher: Miele Dimension G6785SCVISF
Best Drying Dishwashers: Thermador Star Sapphire Dishwasher DWHD870WFP and Bosch 800 Series Dishwasher SHXM88Z75N
Click here to stay up to date with the latest features, models, and tips by subscribing to our blog.
The better Samsung, Miele, and Bosch dishwashers pop open at the end of the cycle. It's not a unique innovation, yet it's effective. The moisture and steam are released, and the drying process is sped up.
Let's look at the best drying dishwashers you should consider and why. We included three more great models for the best drying dishwashers along with the top four.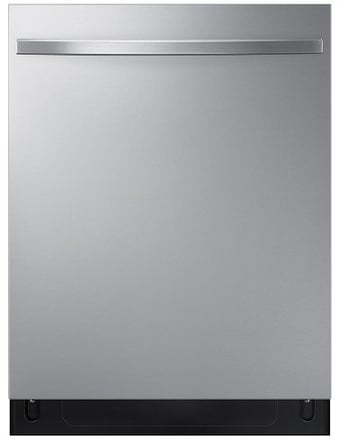 This Samsung dishwasher has the heating element but also pops open at the end of the cycle, automatically releasing heat and speeding the drying process.
Many of their higher-end "WaterWall" dishwashers have the same technology. However, this dishwasher is relatively inexpensive at $579/$499, with good cycles and features.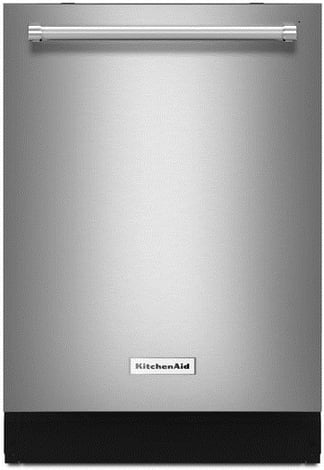 KitchenAid has the recessed element at the bottom of the dishwasher but also employs a fan to remove the heat. They advertise their ProDry as the best drying feature without using Rinse Aid.
Like Samsung's dishwasher, this KitchenAid model has, in some cases, better features like quietness than KitchenAid's best dishwasher.
KitchenAid Dishwasher KDTE334GPS With ProDry [Video Review]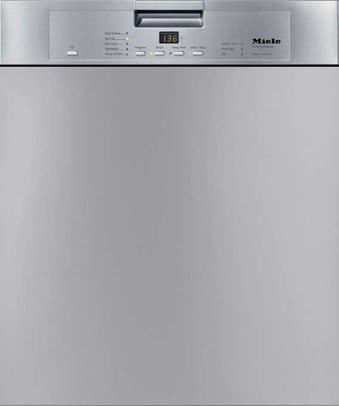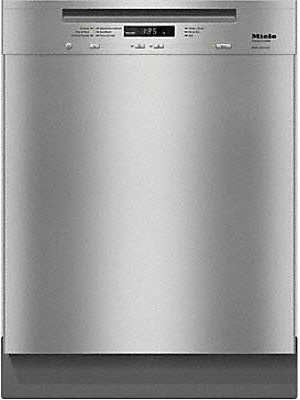 Until 2019, Miele has had the best drying for any dishwasher using a simple system. The basic Miele dishwashers have an airport at the bottom to allow air to the side of the dishwasher.
The colder outside air attracts the hot steamier air and is then dissipated.
Think about when you jog outside in the winter, and the hot air rises off of you. Heat is attracted to cold in the dishwasher in the same manner.
The better Miele dishwashers will also pop open at the end of the cycle to allow air out of the dishwasher.
The best Miele dishwasher, the Diamond, will have two ports to allow even more air inside the dishwasher for even faster drying.
Miele is a good drying dishwasher. It may be the best for washing the dishes with three full spray arms versus two for most of the others.
Miele Crystal Vs. Dimension Series Dishwashers [Video Comparison]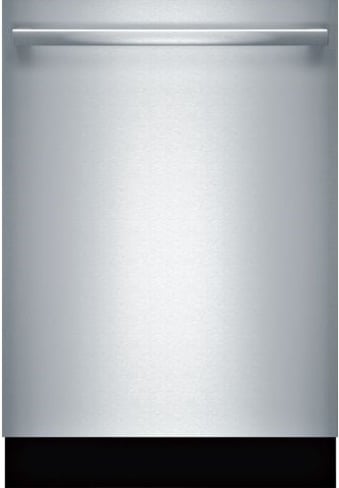 New Bosch 800 Series Dishwasher With CrystalDry [Video Review]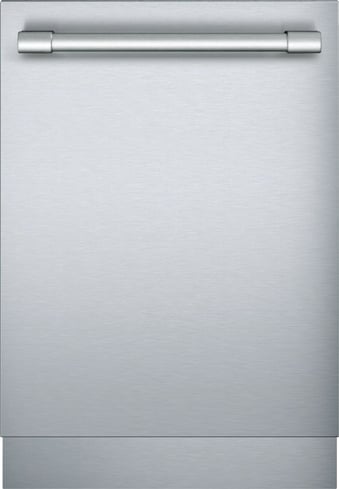 Bosch and Thermador (both owned by BSH Home Appliances) now use a volcanic element called Zeolite to speed the drying process. I looked up Zeolite when Thermador first introduced it.
It has wide uses from supplements to clean industrial ups.
In a dishwasher, Zeolite absorbs moisture and increases heat. Along with the door popping open, these dishwashers are now the best drying products you can buy.
We tested the new Thermador Star Sapphire dishwasher, and it works well even in its 20-minute wash and dry cycles.
You also never have to buy or replace Zeolite in this dishwasher, either.
Bosch and Thermador both have similar drying, but Thermador has more cycles as well as a 20-minute wash and dry cycle for light and medium soiled dishes on their best model.
Bosch is $1259. Thermador starts at $2299 with their best at $2799. You do receive a $1399 credit for buying Thermador qualified cooking.
New Thermador Star Sapphire Dishwasher [Video Review]
How Much Does A Good Dishwasher Cost?
Samsung is the least expensive at $499 on sale to $679 normally. KitchenAid is $749-1099.
Miele starts at $999 with its best drying dishwasher at $2,699. Their middle-priced dishwashers have the auto door and their drying system for $1,000 less.
Bosch is $1,249 for their CrystalDry. You can buy the AutoClean Bosch with just the door opening at $899. Thermador is $2,299 (but buy their range, and it is $999 after the rebate).
To learn more about the best times to buy a dishwasher along with price points for each feature upgrade, download our free Dishwasher Buying Guide by clicking here.
Which Dishwasher Should You Buy?
First, if you use Jet-Dry and open the dishwasher to release the heat before putting away your dishes, that will help your current dishwasher.
For a new dishwasher purchase, look for a heating element to help a bit. Samsung is inexpensive. Look at the KitchenAid KDTE334 as it dries well and cleans well too.
Miele has the most logical system to dry by introducing colder air into the dishwasher. It does a nice job, but you will have to spend $999 ($899 on sale) on a basic model.
Thermador and Bosch are now the best. You can buy the AutoDry or automatic door opening Bosch dishwashers at $800 and up with their best CrystalDry at $1259.
Thermador has that interesting 20-minute cycle. Buy it with a Thermador range, and it may be worth it at $1,499. The Bosch CrystalDry is a smarter purchase as a singular purchase without a package.
Click here to stay up to date with the latest features, models, and tips by subscribing to our blog.
Most Reliable Dishwashers
Dishwashers dry better when they are working.
We dedicate a whole series of posts to reliability, but the following are the breakdown percentages of every brand for the most reliable dishwashers. Bosch and Samsung are the most reliable, followed by Miele.
Most Reliable Dishwashers For 2019
| | | | |
| --- | --- | --- | --- |
| | Service Qty | Shipped Qty | Service Ratio |
| Signature Kitchen Suite | 0 | 17 | 0.00 % |
| Whirlpool | 44 | 1030 | 4.27 % |
| Gaggenau | 2 | 42 | 4.76 % |
| LG Electronics | 4 | 78 | 5.13 % |
| Samsung | 85 | 915 | 9.29 % |
| Maytag | 3 | 29 | 10.34 % |
| Bosch Appliances | 303 | 2735 | 11.08 % |
| Miele | 155 | 1078 | 14.38 % |
| KitchenAid | 115 | 705 | 16.31 % |
| Thermador | 123 | 711 | 17.30 % |
| Jenn-Air | 170 | 908 | 18.72 % |
| Blomberg | 6 | 28 | 21.43 % |
| Fisher & Paykel | 42 | 175 | 24.00 % |
| Bosch Benchmark | 38 | 158 | 24.05 % |
| Asko | 47 | 195 | 24.10 % |
| Amana | 3 | 11 | 27.27 % |
| Frigidaire | 10 | 22 | 45.45 % |
| Frigidaire Gallery | 5 | 8 | 62.50 % |
| Electrolux | 2 | 2 | 100.00 % |
| Frigidaire Professional | 2 | 2 | 100.00 % |
| Grand Total | 1159 | 8852 | 13.09 % |
Additional Resources
Want to learn more about Bosch, Miele, KitchenAid, and other dishwashers? Download the Yale Dishwasher Buying Guide with features, specs, and inside buying tips to all the major brands. Over 620,000 people have downloaded a Yale Guide.
Related Articles:
Why Should You Trust Us?
It seems that every appliance review has nothing but glowing comments about almost every product, yet you read customer reviews and they are almost universally bad.
We are here to fill in the disconnect. We'll give you the best features, and the drawbacks as well, including reliability based on over 37,000 calls performed by our service team just last year. Our goal is to give you ALL the information so you know what's right for you.
Please consider subscribing or adding to the conversation in the comments below. We appreciate you stopping by.
A Note About Pricing
Pricing on this blog is for reference only and may include time sensitive rebates. We make every attempt to provide accurate pricing at time of publishing. Please call the stores for most accurate price.