Quietest Dishwashers By Decibel Rating for 2022
Our Top Picks for 2022:
Miele G7966SCVI at 38 dB - $3,099
Miele offers the industry's only auto dispenser and is the quietest dishwasher on this list at 38 dB. It may be the quietest and have good features, but you can spend $2,000 less for a quiet dishwasher at 39 decibels.
KitchenAid KDTE204KPS at 39 dB - $1,049
KitchenAid's 200 series is their most popular and quietest model, yet not their best featured.
Beko DDT39432XIH at 39 dB - $999
Beko has pretty incredible features, including an ion generator to remove odors from your dishwasher.
Bosch 800 Series SHXM88Z75N at 40 dB - $1,449
You can't hear a 40 dB dishwasher. Who would have thought a volcanic element in a dishwasher could effectively dry dishes?
Miele G7366SCVI at 38 dB - $1,999
Miele's G 7300 series dishwasher offers good features like a 58-minute wash and dry cycle, an automatic 20-load dispenser, and a 38 dB quiet operation.
KitchenAid KDTM604KPS at 44 dB - $1,299
At the standard level for quietness, KitchenAid's M series has their new rack, four levels of wash arms, and KitchenAid's best drying system.
Beko DUT25401X at 48 dB - $569
At $549, Beko is the least expensive dishwasher. It's almost quiet without compromising features.
You need a quiet dishwasher because your kitchen area is open to the living area.
It wasn't like that for our folks where the food was prepared in one room, and you ate in another.
However, the main problem is people overpay for quietness.
Sure, you need a quiet dishwasher, but the difference between a silence rating of 44 dB and a noiseless one at 39 dB or 38 dB is not that noticeable.
In some of the best dishwasher brands, that difference can be expensive and well over $1,000. It's completely unnecessary.
In this article, you will learn the quietest dishwashers by brand. You will also learn about the minimum threshold for quietness so you don't overbuy.
As a bonus, I will show you two noiseless dishwashers for around $1,000.
You will be able to click on videos of models that may interest you as well. First, you should know what "quiet" sounds like.
Let's get started.
What Does a Quiet Dishwasher Sound Like?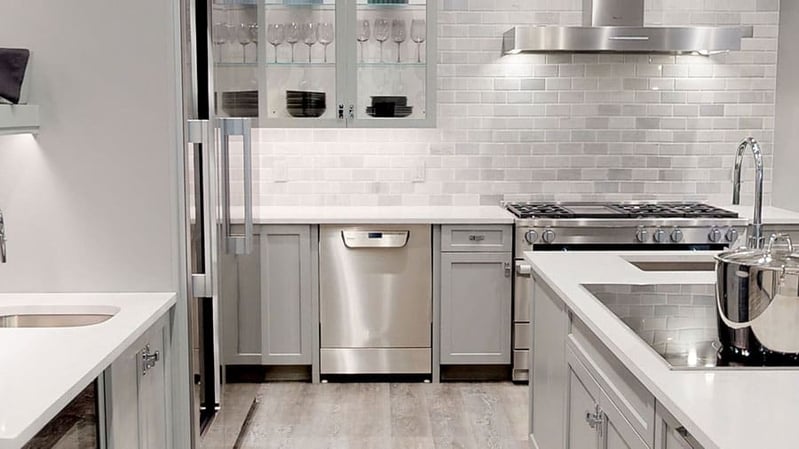 A decibel rating of 60 will make it hard to have a conversation in the kitchen. Models rated from 38 to 44 decibels will be quiet.
For a better perspective, here are decibel ratings of some familiar sounds:
A whisper - 15 decibels
A typical conversation - 60 decibels
A lawnmower - 90 decibels
A car horn - 110 decibels
A firecracker - 140 decibels
Better yet, here is what 39, 44, and 55 decibels sound like in an actual kitchen.
It's important to note that there is no industry standard for measuring dB.
One brand may measure their dB rating during a standard wash cycle, while another could measure it during their china/crystal cycle.
Decibel Levels: What to Know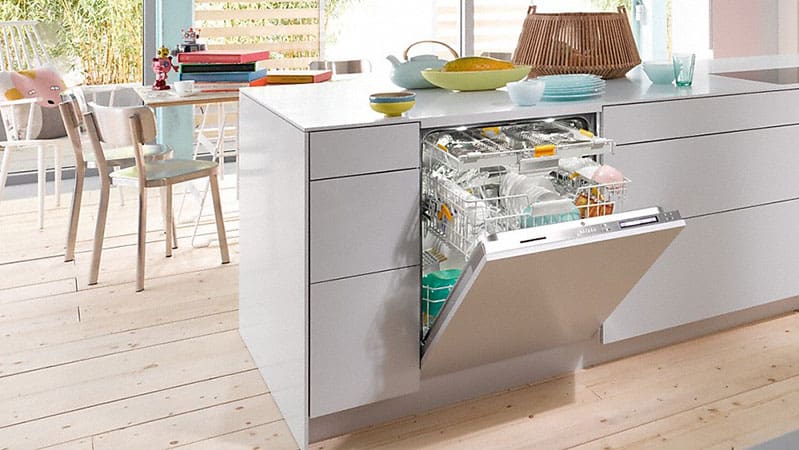 Dishwasher noise levels are rated in decibels - the lower the decibel number, the quieter the dishwasher.
A difference of just a few decibels may not seem much, but a dishwasher that is only one decibel more is 30 percent louder. A dishwasher that is four decibels is twice as loud. However, buying a dishwasher at 44 dBs is quiet enough. You do not want to pay for just quietness under 44 dB (I will say this a few more times in this article).
For example, a Bosch 44 dB dishwasher is $849, a 42 dB Bosch is $1,169, a 40 dB Bosch is $1,349, and a 38 dB Bosch is $2,149.
It's interesting to note, the 38 dB Bosch doesn't even have their best feature, CrystalDry drying. It's arguably their best feature, but it is available on the 40 dB. Another example would be Miele.
Miele is 44 dB on their new 5000 series at $1,099, yet 42 dB will cost $1,999.
A 40 dB Miele is $2,599, a 38 dB is $3,099. For both brands, you do add some interesting features, except for that $2,149. It adds quietness and subtracts features. However, if you are looking for good dishwashers with the main cycles, you can save a considerable amount of money at $999 and $1,099 compared to $2,199 and $2,999.
Dishwasher Silence Rating Factors:
Quality of insulation
A dishwasher with disposal is louder.
Sound dampening material on the exterior of the tub.
Stainless steel tubs tend to be quieter than plastic tubs because it dampens sound.
The biggest feature for quietness is the move away from grinders to filters.
All quiet dishwashers are filtered except for the new GE Profile.
KitchenAid, for example, became a quieter dishwasher by removing their disposer and adding a filter. Their better M series is noisier at 44 dB by adding a water filter. It can be argued the disposer is better, so there is a trade-off in benefit except in one brand.
Now, let's look at the quietest dishwashers.
Short on time? Get our free Dishwasher Buying Guide
Quietest Dishwashers By Decibel Rating for 2022
Miele G7966SCVI at 38 dB - $3,099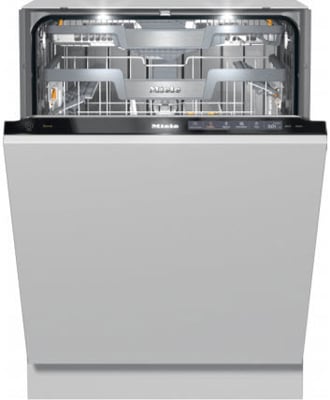 The Miele G7966SCVI series is 38 decibels starting at $3,099. It's expensive, but Miele is dependable. Miele offers the industry's only automatic dispenser, dispensing the exact amount of detergent needed at the right time during the wash cycle. It sounds like a gimmick, but it works.
However, you can still buy that auto dispenser in less expensive but still quiet Miele dishwashers starting at $1,999.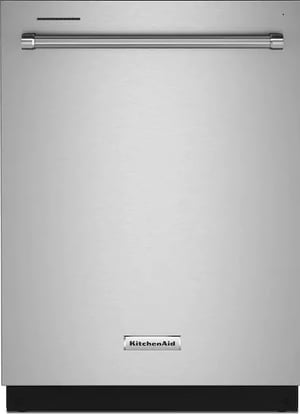 KitchenAid is hard to understand as a brand. Their quietest dishwasher is one of their least featured.
There are multiple models in the KitchenAid lineup with dB ratings between 39 and 44 dB.
Their better models have added filtration, increasing the decibels to a still quiet 44 dB. The M series models have better drying, better racks, and a fourth wash arm.
KitchenAid KDTM704KPS (44 dB)
KitchenAid KDTM804KPS (44 dB)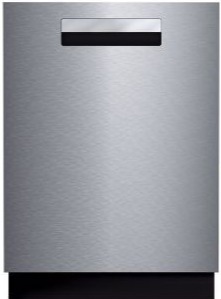 Beko has become pretty popular around Boston. Some of this newfound popularity is due to the scarcity of other more established brands. The other part is performance.
Beko has every conceivable cycle, including a separate spray arm and a special cycle called AquaIntense to scour the dishes on your bottom rack. It has Wi-Fi so you can operate off your phone and even an ion generator to send negative ions to counteract the positive ions of odors for a cleaner-smelling dishwasher.
You can buy this dishwasher panel ready for a custom cabinet front for $1,299. It seamlessly fits within the cabinet and is one of your best and least expensive options.
Samsung Dishwasher DW80R9950 at 39 dB - $999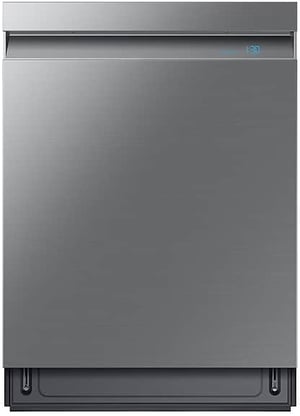 Samsung revolutionized dishwashing with their WaterWall dishwasher at $999, but spraying water at dishes to keep them clean didn't need a revolution. Still, you have good features and cycles at a less expensive price.
Samsung does have an availability problem worse than most on this list. Service can be a problem for Samsung as well.
Additional Quiet Samsung Dishwashers to Consider: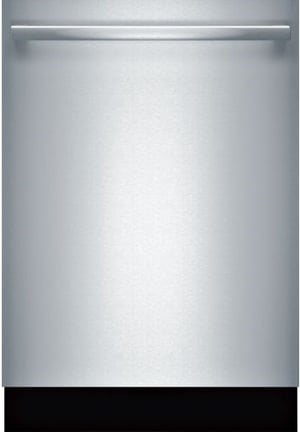 Buying a Bosch for the absolute quietest dishwasher in their Benchmark series will cost you way too much money for the added features.
Stick with the Bosch 800 or 800 plus series for quiet dishwashers at a lower price.
If you are looking for the best drying in any dishwasher, Bosch's CrystalDry drying system will dry even plastics. They use the volcanic element Zeolite to absorb excess moisture and increase heat. It also actually works (I was skeptical and tested it out).
Bosch has a ton of dishwashers at 44 DB with basic cycles, good racks but regular condensation drying around $799-$999. In fact, almost all Bosch dishwashers are 44 dB or lower, except for the Ascenta series.
Bosch's problem is availability. Most of their best series have been out of stock since 2020. Then again, you will have availability issues with any manufacturer.
Additional Quiet Bosch Dishwashers to consider:
LG Dishwasher LSDT9908SS at 40 dB - $1,299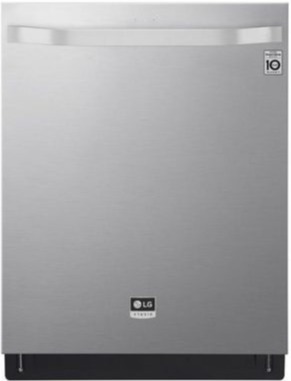 The LG Studio dishwasher is the best in their series. The LG Studio dishwasher is 40 dB with a host of features, including steam cycles to power out baked-on foods off dishes.
Although LG is known for refrigerators and laundry, the dishwasher is worth considering. Their commitment to the inverter motor has produced a quieter appliance of every type. Its been dependable after the 2019 recall.
Additional Café Appliances Dishwashers to Consider: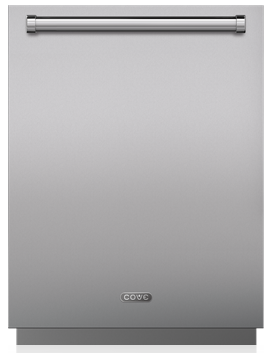 Cove is the dishwasher division of Sub-Zero and Wolf. You haven't seen much of Cove because launching a new product during a pandemic is problematic.
Whirlpool Dishwasher WDTA80SAKZ at 41 dB - $1,049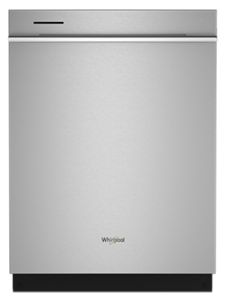 Now, this is interesting. It looks like the KitchenAid at $999 without the 4th spray arm and a slightly different rack. Then again, Whirlpool is the owner of KitchenAid, so it's not such a stretch.
Miele G7366SCVISF at 42 DB
- $1,999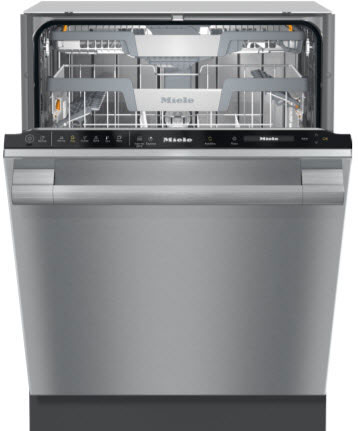 The G7366 is $1,999 and is 42 dB. It is not as technically quiet as the G7999 at 38 dB but has the main features at $1,000 less.
However, unlike any other dishwasher, Miele slows the motor for the quieter operation making its quietest cycle 4 hours long.
Still, they are different with some interesting features like their "AutoDos" 20-load automatic dispenser. Their QuickIntense wash sprays with more pressure for a 58-minute wash and dry cycle.
The only Miele dishwashers under 44 dB are their G 5000 and G 7000 series dishwashers. You can learn about the whole series by watching this video.
Additional Quiet Miele Dishwashers to Consider:
GE Profile Dishwasher PDT845SFLDS at 42 dB - $1,419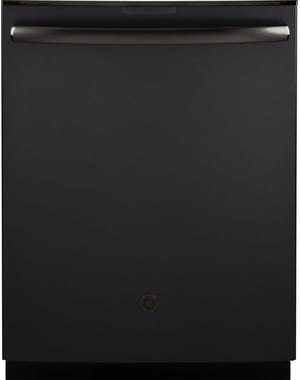 GE Profile has three models under 44 dB. Interestingly, they still have the grinder dibbed "Piranha" and are quiet. It is the only dishwasher with a grinder on the list.
They also have 100 separate sprays including dedicated jets for bottles and silverware. It's pretty interesting.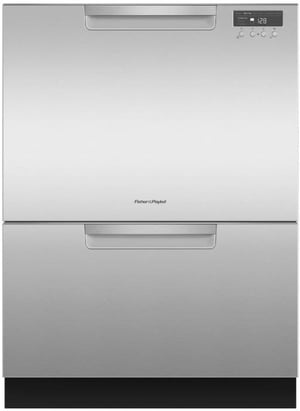 The Fisher & Paykel DD24DCTXN is truly unique, being two drawers instead of a regular fold-down dishwasher. You don't have to bend to place your dishes in the top drawer, so that's a plus. However, you do lose features and pay a premium as well.
Almost every double drawer is 44 dB. The singles vary between 43 and 46 dB.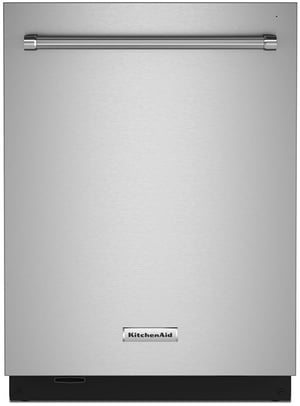 Forty-four decibels is the minimum quietness standard. KitchenAid's M series at $1,349 has their new rack holding the most capacity with four levels of wash arms along with their best drying system.
Why is this better dishwasher louder than the lesser $999 series? This series adds another filter for cleaner water. Filters add noise.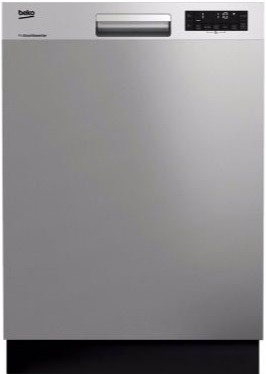 Bosch is $849 for a 44 dB, and most of your 44 dB dishwashers are $700-$900. However, if you want to spend less and have a reasonably quiet dishwasher, the Beko DUT25401 is a reasonable consideration.
It has all the main cycles and an all-stainless tub, not plastic or even a hybrid of plastic and stainless like the least expensive Samsung or the Bosch Ascenta dishwashers.
Buying a Quiet Dishwasher
You don't have to spend more than $899 on a quiet dishwasher. Any dishwasher 44 dB and under will be quiet, so you won't hear it in the next room.
After 44 dB, focus on other features like the washing and drying system as well as how it racks because you can buy a quiet dishwasher from almost every brand on the market.
Don't spend more than $999 for a lower silence rating. If you pay more, make sure it's for the features you want.
Read More: How to Buy a Dishwasher
Frequently Asked Questions
1. What are the best dishwashers for 2022?
Bosch, KitchenAid, Miele, and Beko all should be considered the best for different reasons. Such as Crystal dry - which uses natural materials causing water to evaporator into heat. Thus removing moisture to dry everything, including plastic.
KitchenAid and Beko may have the best overall dishwasher value with 39 dB quietness at $799-999. Miele has some solidly built dishwashers as well.
Read More: Best Dishwashers for 2021
2. What are the most reliable dishwashers for 2022?
LG, Thermador, Whirlpool, JennAir, and KitchenAid are the most reliable dishwasher brands for 2022.
Read More: Most Reliable Dishwashers
3. Is 55 dB loud for a dishwasher?
Yes, 55 dB is rather noisy. Imagine what a hairdryer sounds like. That would be the equivalent sound at 55 dB. A full-running refrigerator would be in the range of 52-55 dB rating. It could easily disturb comfortable living sound.
4. What's the average decibel rating for dishwashers?
The average decibel rating for dishwashers ranges between 45 and 50 dB.
5. What About Dishwasher Availability?
Availability is bad throughout appliances. Stay laser-focused on features rather than brands. In this case, focus on the quiet. Instead of a Bosch, you may get a 40 dB LG. Instead of Miele, you might buy a 39 dB Beko.
Read More: How to Buy Appliances During a Supply Crisis
Additional Resources
Get our free Dishwasher Buying Guide with tips, trends, and reviews of all the major brands. Over 1 million people have already found answers in a Yale guide.
Related Articles:
Why Should You Trust Us?
It seems that every appliance review has nothing but glowing comments about almost every product, yet you read customer reviews and they are almost universally bad.
We are here to fill in the disconnect. We'll give you the best features, and the drawbacks as well, including reliability based on over 37,000 calls performed by our service team just last year. Our goal is to give you ALL the information so you know what's right for you.
Please consider subscribing or adding to the conversation in the comments below. We appreciate you stopping by.
A Note About Pricing
Pricing on this blog is for reference only and may include time sensitive rebates. We make every attempt to provide accurate pricing at time of publishing. Please call the stores for most accurate price.