Quietest Dishwashers and Brands (2023 Update)
April 3rd, 2023 | 8 min. read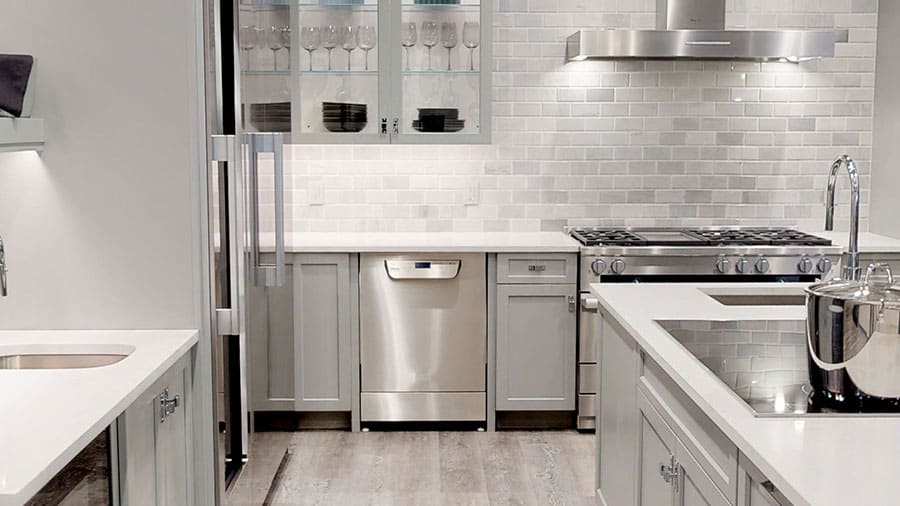 Our Top Picks for 2023:
1. LG Studio LSDTS9882S, 40 dB - $1,049
LG Studio uses steam to loosen tough baked-on dishes. You also have an effective one-hour wash and dry cycle.
2. Beko DDT39432XIH, 39 dB - $1,079
Beko is one of the quietest and most innovative dishwashers.
Their new "Corner Intense" system washes in a square pattern matching the shape of the dishwasher so the corners are covered better.
Then you have an ionizer to keep the dishwasher clean and smelling as well as unique cycles.
3. Miele G 7366 SCVi SF, 42 DB - $2,299
Miele is one of the best for washing, racking, and drying you can buy.
4. Miele G 7966 SCVi, 38 dB - $3,699
The G7000 series is well-featured with the AutoDos dispenser. The 20-load dispenser dispenses the right amount of detergent at the right time. As gimmicky as it sounds, clients report the cleanest dishes.
5. Bosch SHXM88Z75N, 40 dB - $1,499
Their "Crystal Dry" dishwashers dry the best. Yes, even plastics and other less dense materials.
6. GE Profile PDT755SYRFS, 42 dB - $899-$1,299
This new GE Profile dishwasher has special sprays for bottles and a new drying system.
Key Takeaway: If you are buying a dishwasher strictly for its low noise level, then you do not need a dishwasher with a sound level below 44 decibels.
Why It Matters: You shouldn't overpay for noise level. Every brand will have a quiet dishwasher that is affordable with standard features.
You want a quiet dishwasher because your kitchen area is open to the living area.
It was not like that for our folks where the food was prepared in one room, and you ate in another.
However, the main problem is people overpay for a silent dishwasher.
Sure, you need a quiet dishwasher, but the difference between a silence rating of 44 dB and a noiseless one at 38 dB is not that noticeable.
In some of the best dishwasher brands, that difference is well over $1,000.
In this article, you will learn the quietest dishwashers by brand. I tried to include only available models.
Let's get started.
[inlineCTA]
The Quietest Dishwashers for 2023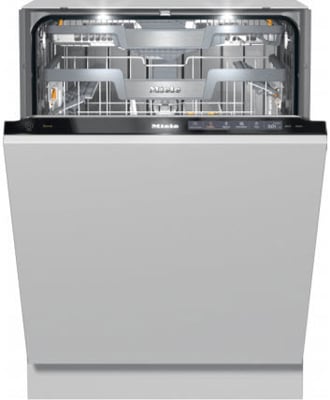 The Miele G7966SCVI series is 38 decibels starting at $3,499. It is expensive, but Miele is dependable.
Miele has an automatic dispenser, dispensing the exact amount of detergent needed at the right time during the wash cycle. It sounds like a gimmick, but it works.
You can buy the automatic dispenser in less expensive but still quiet Miele dishwashers starting at $2,149.
Every Miele is at or below the 44 dB quietness standard.
Beko DDT39432XIH, 39 dB - $1,079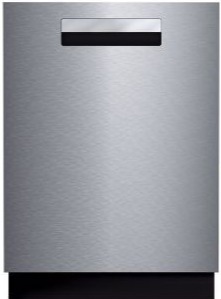 Beko is popular in the Boston area, partly due to the scarcity of other established brands and partly due to their performance.
Beko has every conceivable cycle, including their new CornerIntense models, which feature a unique square pattern that matches the shape of the dishwasher.
Beko's AquaFlex cycle is another standout feature, providing targeted water pressure to the bottom rack for deep cleaning of pans and casserole dishes. The dishwasher door pops open to release moisture, speeding up the drying process.
Other notable features include Wi-Fi connectivity for remote operation via a smartphone and an ion generator that sends negative ions to counteract the positive ions of odors, resulting in a cleaner-smelling dishwasher.
The dishwasher is also available in a panel-ready design, allowing for seamless integration with custom cabinet fronts. Overall, it's one of the best and most affordable options.
KitchenAid KDTE204KPS, 39 dB - $899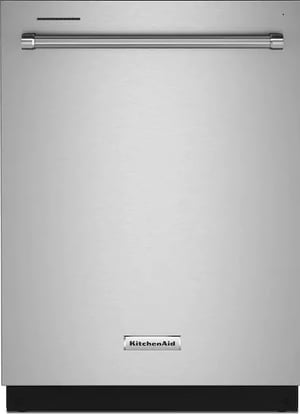 KitchenAid can be a somewhat confusing brand, as their quietest dishwasher is also one of their least featured models.
That said, they offer several models with dB ratings ranging from 39 to 44 dB. KitchenAid's higher-end models come equipped with additional filtration systems, which raise the noise level to a still-quiet 44 dB.
The M series models have better drying capabilities, better racks, and an additional wash arm for superior cleaning performance.
Samsung DW80R9950, 39 dB - $1,075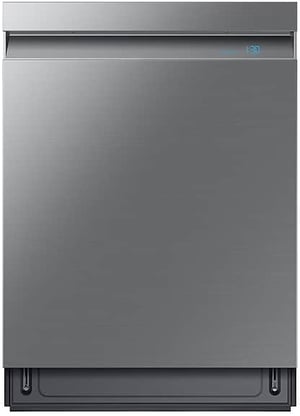 While Samsung's WaterWall technology revolutionized dishwashing, the traditional method of spraying water on dishes to clean them didn't require a significant overhaul. Still, Samsung offers good features and cycles at a lower price point.
However, when it comes to service, be aware that despite being a popular brand, Samsung is understaffed in terms of support.
Their StormWash dishwashers, which operate at a 42 dB sound level, are worth considering.
LG Studio LSDTS9882S, 40 dB - $1,049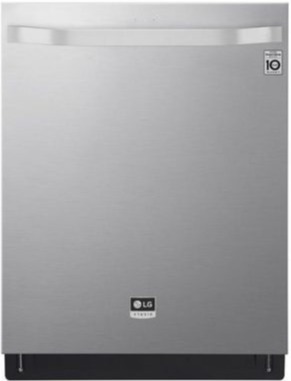 The LG Studio dishwasher is the best in its series. This dishwasher has a noise level of 40 dB and numerous features, such as steam cycles that effectively remove baked-on food from dishes.
While LG has established a reputation for producing top-quality refrigerators and laundry appliances, the reliability of its dishwasher is equally impressive.
LG has been the most dependable appliance brand for the past two years.
SKS (Signature Kitchen Suite) is another LG brand with decent features and packages. They also employ steam technology in their dishwashers to loosen baked-on food.
Bosch SHXM88Z75N, 40 dB - $1,499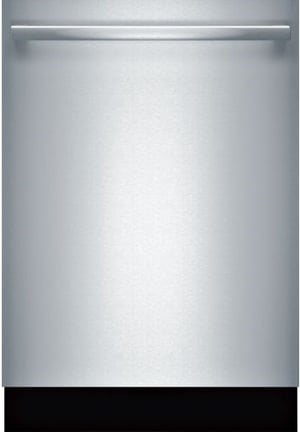 If you're looking for a quiet dishwasher that won't break the bank, stick with the Bosch 800 or 800 Plus dishwashers, which offer impressive noise reduction capabilities.
While the Bosch Benchmark series has the quietest dishwasher, the added features come with a high price tag.
However, if you're after the best drying performance, Bosch's CrystalDry drying system is worth checking out. The innovative technology utilizes the volcanic element Zeolite to absorb excess moisture and increase heat, allowing it to dry even plastics.
Despite its excellent features, availability has been an issue for Bosch dishwashers, with most of their top series out of stock since 2020.
Nonetheless, Bosch offers many models at 44 dB with basic cycles, excellent racks, and regular condensation drying, all at reasonable prices ranging from $799 to $999. It's worth noting that all Bosch dishwashers, except for the least expensive Ascenta (100) series, operate at 44 dB or lower.
Asko DBI675PHXXLS, 40 DB - $1,799
Asko was the first company to import quiet dishwashers into the United States in the 1980s. They were Swedish, then Italian, and now Slovenian.
Asko dishwashers are all metal with solid graphite racks. All their models are at or below the 44-decibel level.
Cove DW2450WS, 41 dB - $2,375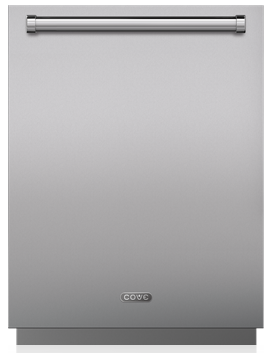 Cove is the dishwasher division of Sub-Zero and Wolf. We haven't seen much of Cove because launching a new product during a pandemic is problematic.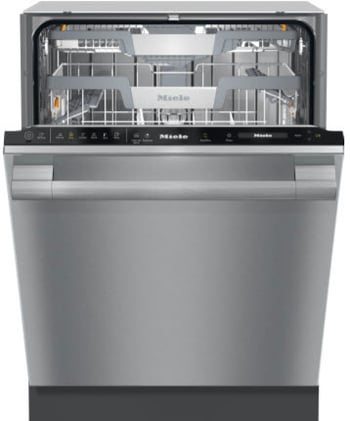 The G 7366 SCVi SF is $2,299 and is 42 dB. It is not as technically quiet as the G 7966 SCVi at 38 dB but has the primary features for $1,000 less.
However, unlike any other dishwasher, Miele slows the motor for quieter operation making its quietest cycle four hours long.
Still, they are different with some interesting features like their "AutoDos" 20-load automatic dispenser. Their QuickIntense wash sprays with more pressure for a 58-minute wash and dry cycle.
The only Miele dishwashers under 44 dB are their G 5000 and G 7000 series dishwashers. You can learn about the whole series by watching this video:
GE Profile PDT755SYRFS, 42 dB - $899-$1,299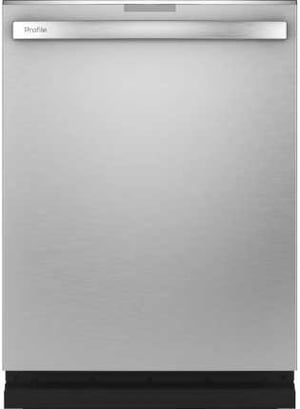 GE Profile offers three dishwasher models that operate at less than 44 dB.
Interestingly, despite having a grinder called "Piranha," they remain exceptionally quiet.GE Profile is the only dishwasher brand on the list that includes a grinder.
Also, this dishwasher has 100 separate sprays, including specialized jets for bottles and silverware.
Fisher & Paykel DD24DCTX9 N, 44 dB - $1,899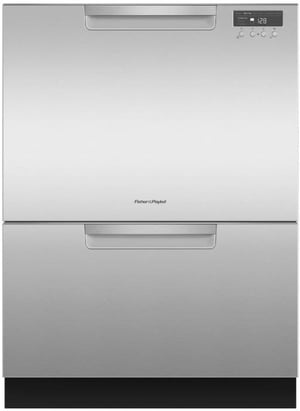 The Fisher & Paykel DD24DCTXN is unique, having two drawers instead of a regular fold-down dishwasher.
You don't have to bend down to load the top drawer, so that's a plus. However, this design comes at a premium and may lack certain features.
It's also worth noting that all double-drawer models operate at 44 dB, while single-drawer models range from 43 to 46 dB.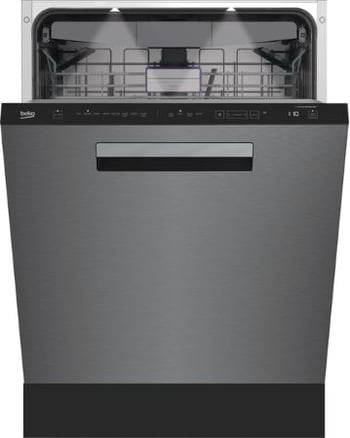 Beko still has the CornerIntense models and all stainless steel with plenty of cycles. You will hear it faintly at 45 DB, but the dishwasher is an excellent value at $999.
Buying a Quiet Dishwasher
You don't have to spend more than $899 on a quiet dishwasher. Any dishwasher 44 dB and under will be quiet, so you won't hear it in the next room.
After 44 dB, focus on other features like the washing and drying system as well as how it racks because you can buy a quiet dishwasher from almost every brand on the market.
Don't spend more than $999 for a lower silence rating. If you pay more, make sure it's for the features you want.
What Does a Quiet Dishwasher Sound Like?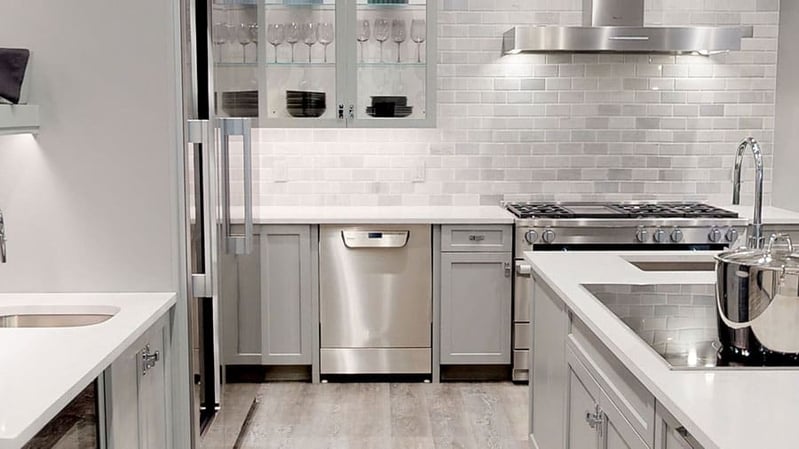 A decibel rating of 60 will make it hard to have a conversation in the kitchen. Models rated from 38 to 44 decibels will be quiet.
For a better perspective, here are decibel ratings of some familiar sounds:
A whisper - 15 decibels
A typical conversation - 60 decibels
Paul Gillis (Office next to mine) - 85 decibels
A lawnmower - 90 decibels
A car horn - 110 decibels
A firecracker - 140 decibels
Better yet, here is what 39, 44, and 55 decibels sound like in an actual kitchen.
It's important to note that there is no industry standard for measuring dB.
One brand may measure its dB rating during a standard wash cycle, while another could measure it during its China and crystal cycle.
Decibel Levels: What to Know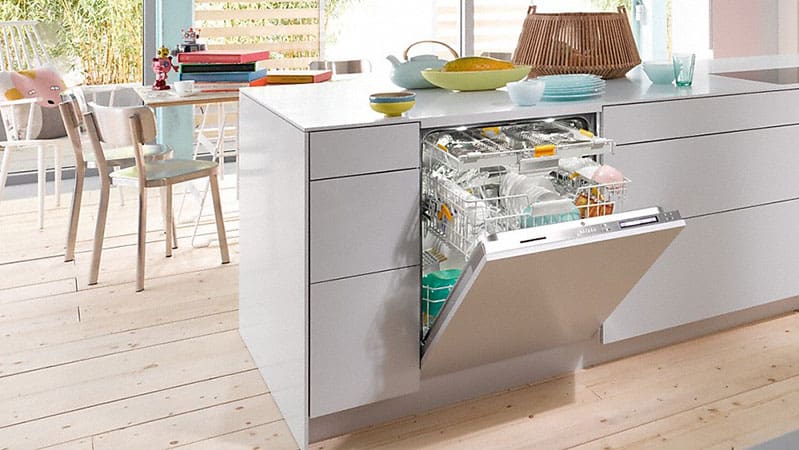 Dishwasher noise levels are rated in decibels - the lower the decibel number, the quieter the dishwasher.
A difference of just a few decibels may not seem much, but a dishwasher that is only one decibel more is 30 percent louder. A dishwasher that is four decibels is twice as loud. However, buying a dishwasher at 44 dBs is quiet enough. You do not want to pay for just quietness under 44 dB (I will say this a few more times in this article).
For example, a Bosch 44 dB dishwasher is $849, a 42 dB Bosch is $1,169, a 40 dB Bosch is $1,349, and a 38 dB Bosch is $2,149.
A 42 dB Miele dishwasher is $1,899, yet the 38 dB dishwasher is $3,499. For both brands, you do add some interesting features.
Dishwasher Silence Rating Factors:
Quality of insulation
A dishwasher with a disposal is louder.
Sound-dampening material on the exterior of the tub.
Stainless steel tubs tend to be quieter than plastic tubs because it dampens sound.
The biggest feature of quiet dishwashers is the move away from grinders to filters.
Most dishwasher models with grinders, like Whirlpool, Maytag, Frigidaire, Electrolux, Amana, and Hotpoint are way above the 44-decibel threshold.
All quiet dishwashers are filtered except for the new GE Profile.
KitchenAid, for example, became a quieter dishwasher by removing their disposer and adding a filter. Their better M series is noisier at 44 dB by adding a water filter. It can be argued the disposer is better, so there is a trade-off in benefits except for one brand - GE Profile.
Read More: How to Buy a Dishwasher
Dishwasher
FAQs
Use this section to answer questions people have. The copy for each should be only long enough to give a sufficient answer, with internal links to related blog posts for more information.
What are the best dishwashers for 2023?
What are the most reliable dishwashers for 2023?
Is 55 dB loud for a dishwasher?
What's the average decibel rating for dishwashers?
What about dishwasher availability?
Related Articles:
Why Should You Trust Us?
It seems that every appliance review has nothing but glowing comments about almost every product, yet you read customer reviews and they are almost universally bad.
We are here to fill in the disconnect. We'll give you the best features, and the drawbacks as well, including reliability based on over 37,000 calls performed by our service team just last year. Our goal is to give you ALL the information so you know what's right for you.
Please consider subscribing or adding to the conversation in the comments below. We appreciate you stopping by.
Steve Sheinkopf is the third-generation CEO of Yale Appliance and a lifelong Bostonian. He has over 38 years of experience in the appliance industry, and he is a trusted source of information for consumers on how to buy and repair appliances.

Steve has also been featured in numerous publications, including the New York Times, Consumer Reports, The Boston Globe, Bloomberg Radio, the New York Post, The Wall Street Journal, and Entrepreneur, for his knowledge of how to buy appliances and appliance repair.

Steve is passionate about helping consumers find the best appliances for their needs, and he is always happy to answer questions and provide advice. He is a valuable resource for consumers who are looking for information on appliance buying, repair, and maintenance.

Despite being the worst goalie in history, Steve is a fan of the Bruins and college hockey, loves to read, and is a Peloton biker. The love of his life is his daughter, Sophie.
A Note About Pricing
Pricing on this blog is for reference only and may include time sensitive rebates. We make every attempt to provide accurate pricing at time of publishing. Please call the stores for most accurate price.