The Least Serviced/Most Reliable Appliance Brands 2015 (Reviews/Ratings)
I look at this information all the time. How do we sell the more reliable brands, so you will be happier with the purchase and Yale as well?
If you look at last year's most reliable list, our service percentages have decreased by almost 50% from 18% in the 2014 to 12.55% in 2015.
There are a couple factors. First we do not sell the popular, yet unreliable brands. Viking would be tops on this list as their products topped out at a whopping 60% in the first year back in 2013. First rate installers and delivery guys help, because a certain percentage is delivery and installation error.
Before you read about the most reliable, I will give you our methodology and then the most reliable products, and of course the most reliable brands.
Short on time? Get our free Appliance Buying Guide
Our Methodology
One of the benefits of having a huge service department is data collection. We will be in approximately 130-150 homes today fixing appliances, with a good portion being less than a year old and under warranty. That is 650 homes per week (at least) or roughly 34,000 calls yearly (not including homes with multiple calls). That's the math behind this post. It is sales generated versus warranty service calls within 1 year.
I should tell you this article is consistently unfair. Any time a service tech is sent to your house, it counts as a service call. It does not matter what the call actually is. Often times it's a simple adjustment, but it counts as a call if you need us to perform any kind of service within the first year.
Lastly, we do not scrub the data, so there is no distinction between a major or minor call.
What are the Least Repaired Products?
1. Sink Disposers
We are talking about appliance brands in this article, but sink disposers seem to never break. We sold over 900 disposers of our Yale brand and a few Insinkerators without a single service call. That is pretty incredible. We did not log a service call for a disposer in 2014 either.
2. Hoods
Number 2 are hoods. Yale, Broan and Zephyr are at a combined 2.98% with 2,840 units sold. Hoods should be low, because a hood basically just moves air. It's not a complicated product. There is very little user error with ventilation as well.
3. Grills
Grills would be number 3 at an astounding 3.2% or 488 sold and only 16 service calls. Then again, we assemble these grills for free when we deliver them, and that's the major problem. The grills are just elements and grates. What should go wrong? By the way, it's time to cover your grill for the winter.
In terms of products, simpler in some ways seems better. If you are buying a French door refrigerator with a through-the-door ice maker, then we will be seeing you soon (within 5 years). The compressor works, but adding super cold ice through a refrigerator door needs to be rethought.
Overall, 2015 was way better than 2014 for service and repairs. Let's have a look.
Most Reliable Appliance Brands of 2015
10. Wolf
1,287 Sold / 205 Serviced - 16%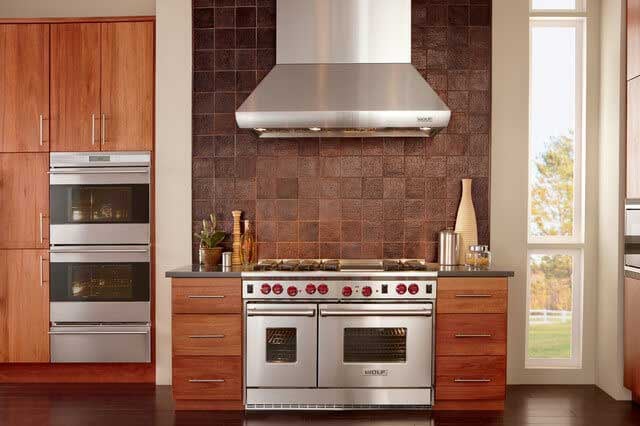 I was shocked by this number. Wolf appliances are highly technical, expensive products. Customers tend to call first and ask questions later on products like steam ovens and dual fuel ranges. 16% includes new products as well. For super premium, 16% is a great number.
9. Maytag
905 Sold / 136 Serviced - 15.03%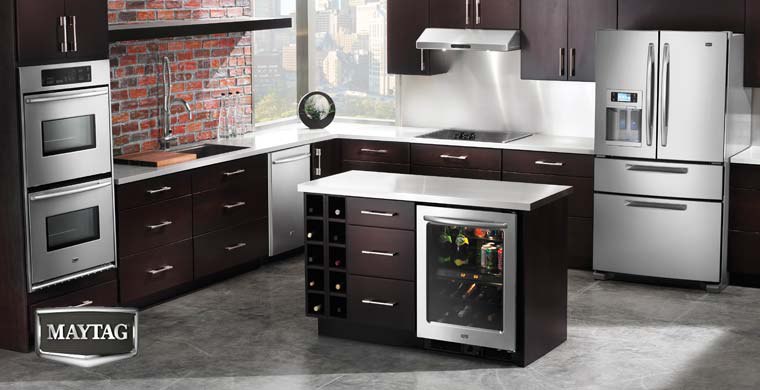 Maytag has been part of Whirlpool for a decade, the appliances are really re-badged Whirlpool with different aesthetics. They were the best when I started in 1986, so long ago.
8. Electrolux
4,840 Sold / 717 Serviced - 14.81%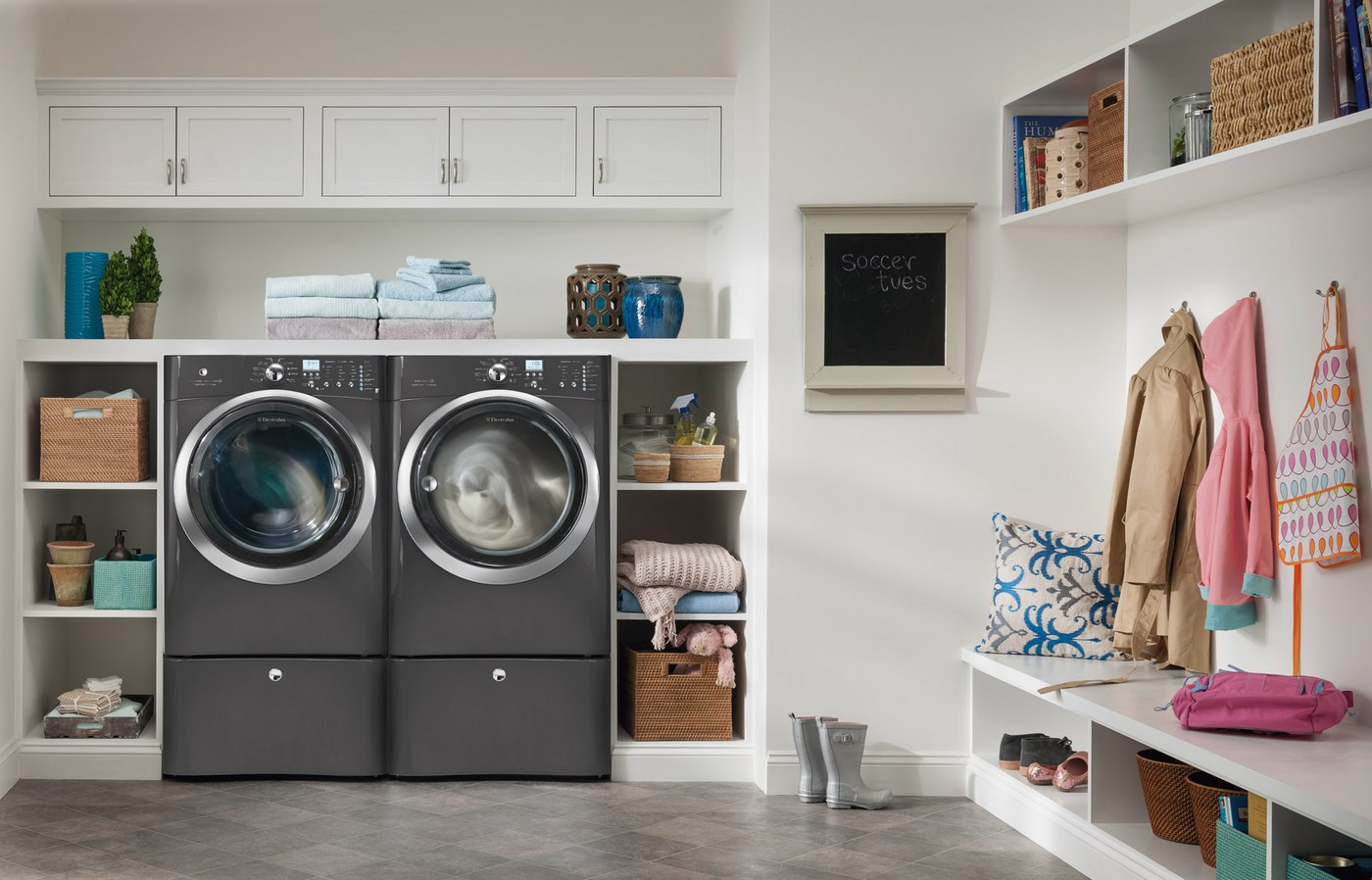 Although they have very technical appliances, this number is mostly from their reliable laundry.
7. Frigidaire Gallery
1,278 Sold / 188 Serviced - 14.71%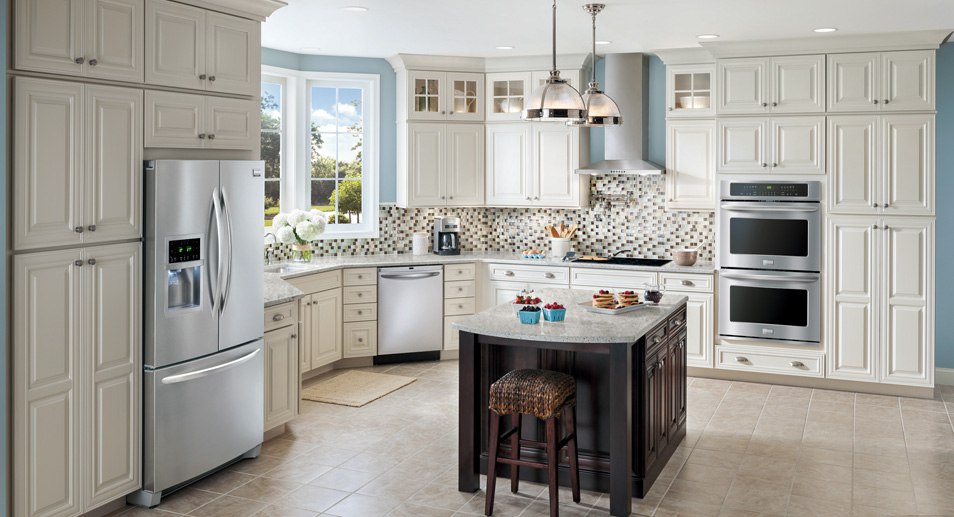 You start seeing a higher-end mix of products especially from more reliable top mount refrigerators to less reliable French doors. The difference between Frigidaire and Frigidaire Gallery is almost 10%.
6. Bosch
8,499 Sold / 899 Serviced - 10.58%
Incredibly good figure given the quantity sold. Bosch is great when problems do occur with decent parts availability and back end support from the vendor.
5. LG
270 Sold / 26 Serviced - 9.63%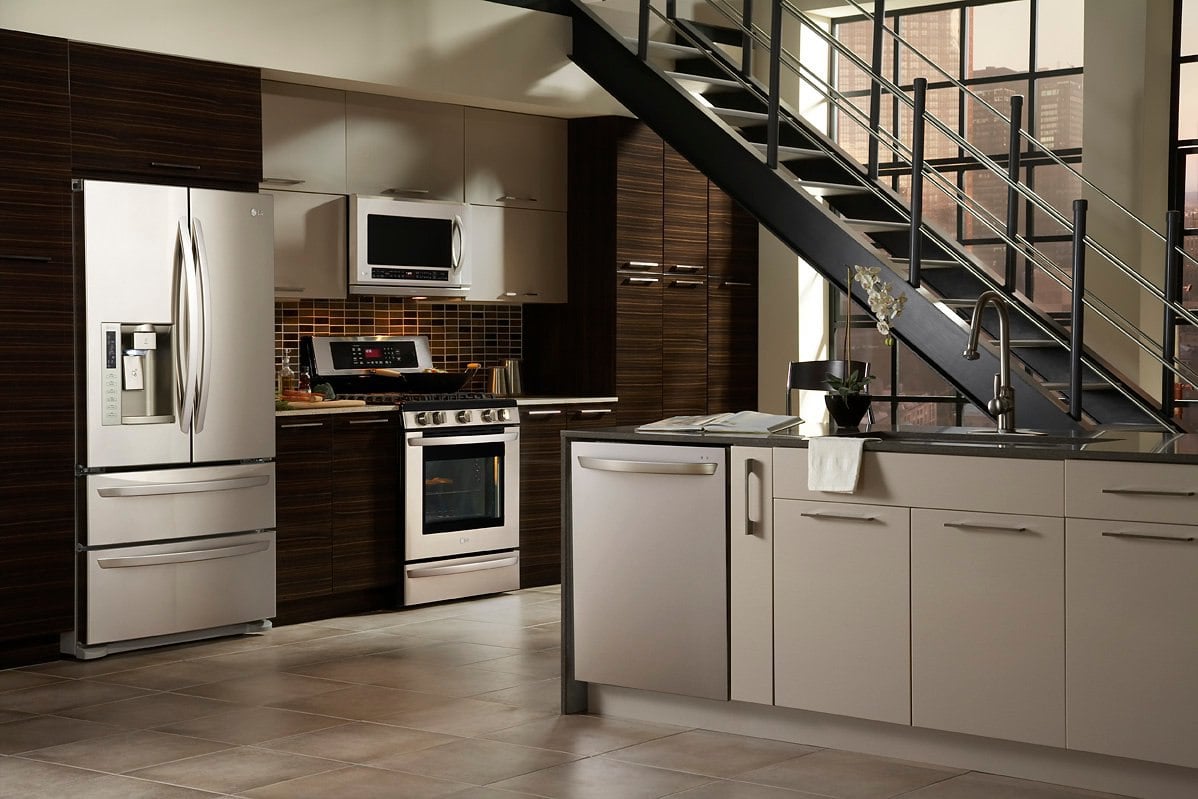 I have always liked the product. However, their product support is the problem. They are many other brands that will back their products more. In other words, when there is a problem, expect some hardship.
4. Miele
1091 Sold / 96 Repaired - 8%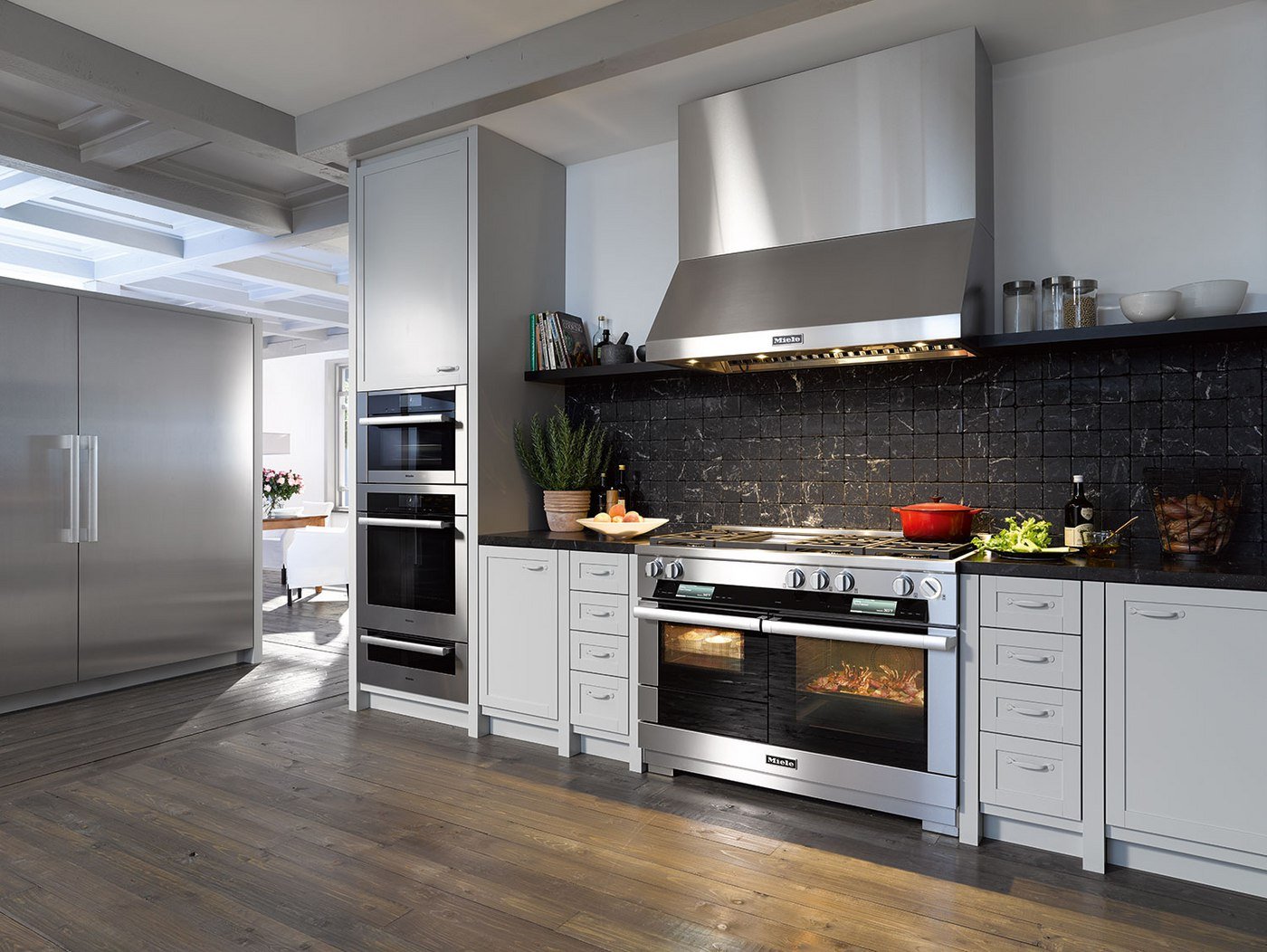 Miele was once less than 3%. Product quality is still very good. However new product introductions always have higher service rates, and Miele introduced quite a few like wall ovens and pro ranges in 2015. Still a great company.
3. Samsung
482 Sold / 33 Serviced - 6.85%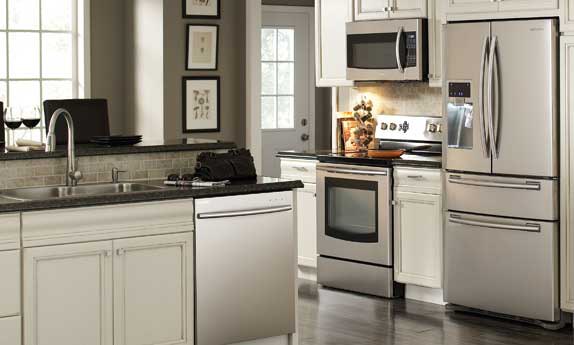 This was surprising, because most of the sales are weighted to the French door refrigerator category. We do sell most without the water and ice through the door (more issues), so that may be the reason. Samsung is also a more recent brand to Yale. Time will tell.
2. Frigidaire
4,414 Sold 265 / Serviced - 6.00%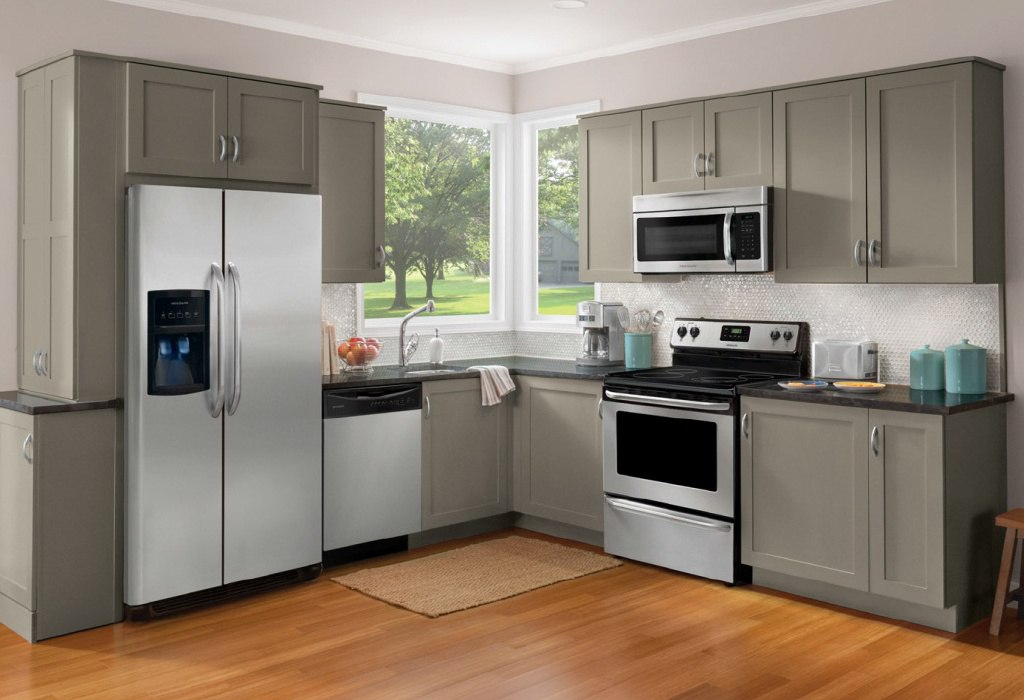 That $1,599 package of simple stove, microwave, dishwasher and refrigerator is pretty basic and rebliable. There is not much high-end products in these numbers (which can get technical and cause issues).
1. Whirlpool
2,847 Sold / 140 Serviced - 4.92%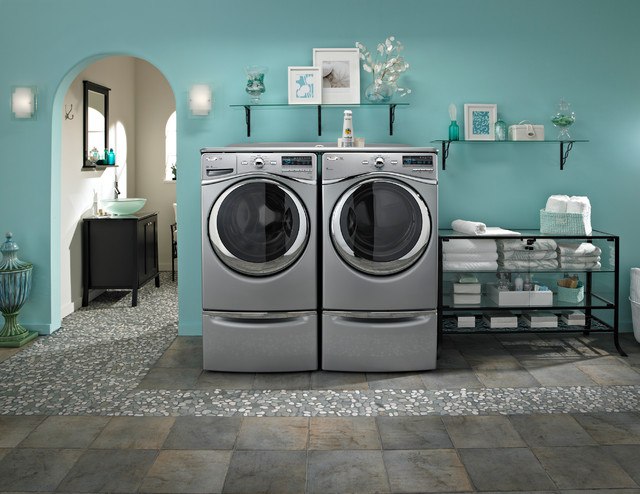 Before you buy a Whirlpool, there are a couple of factors affecting this number. First, we sold a lot of their laundry, which is reliable. Much of this brand is sold to builders. Their customers may have not moved in and called us…yet. Still, they were reliable last year as well.
Additional Resources
Want more information about appliances? Get the Yale Appliance Buying Guide with detailed profiles on the different brands as well as how and when to buy appliances. Well over 130,000 people have read a Yale Guide.
Related Articles
Why Should You Trust Us?
It seems that every appliance review has nothing but glowing comments about almost every product, yet you read customer reviews and they are almost universally bad.
We are here to fill in the disconnect. We'll give you the best features, and the drawbacks as well, including reliability based on over 37,000 calls performed by our service team just last year. Our goal is to give you ALL the information so you know what's right for you.
Please consider subscribing or adding to the conversation in the comments below. We appreciate you stopping by.
A Note About Pricing
Pricing on this blog is for reference only and may include time sensitive rebates. We make every attempt to provide accurate pricing at time of publishing. Please call the stores for most accurate price.