11 Kitchen Appliances You Should Never Buy in 2021
Unfortunately, there are appliances you shouldn't buy.
Some are cleverly marketed, so you won't know until they have taken residence in your kitchen or laundry room.
Then it's too late.
However cringeworthy these articles are in our industry, you need to read them.
Having a framework of what not to do will bring you closer to a functional and well-designed kitchen.
In this article, you will learn about the top appliances to avoid. You'll also see some worthy alternates to consider.
The list will descend in severity. Pay close attention to the bottom five.
Short on time? Get our free Appliance Buying Guide
11 Kitchen Appliances You Should Never Buy in 2021
11. Samsung Family Hub Counter Depth Refrigerator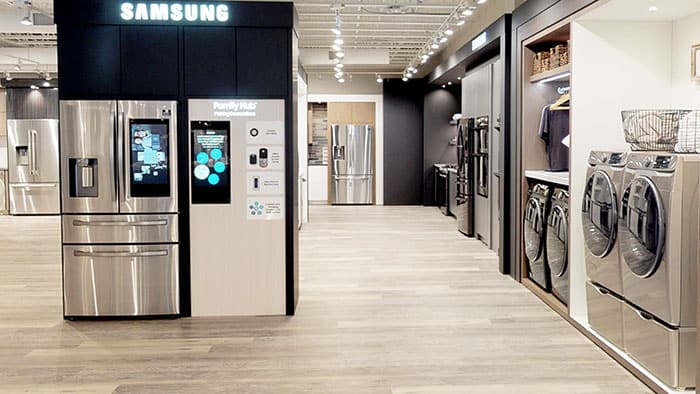 I like the idea of this refrigerator. It has the notes you can leave on the front, and you can hook it up to Ring to see who is at your door.
With the Samsung Family Hub, you can access cameras inside the refrigerator from your phone to see what's inside. This way, you're not buying yet another bottle of Ketchupwhen the other one is still full.
However, you have more computing power in your pocket on your phone. It's also not clear how anyone will fix a computer on a refrigerator.
Alternative Option: Buy a Regular Refrigerator
A lot of new refrigerators have good working technology to keep food fresh longer.
10. Extraordinarily Quiet Dishwashers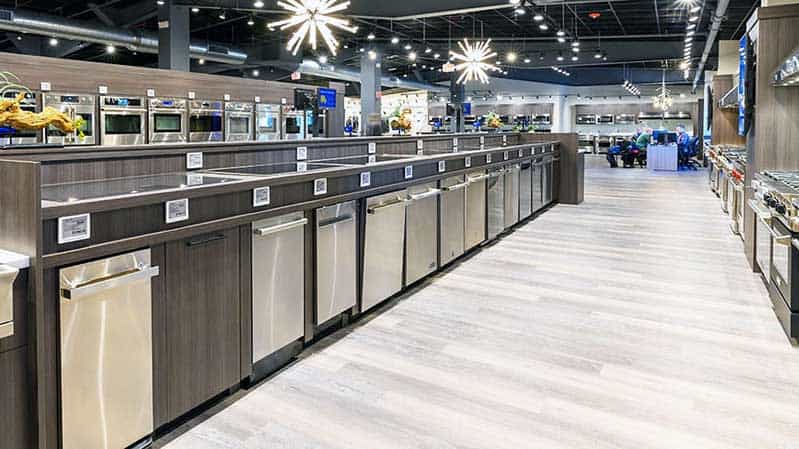 As I update this article, both Beko and KitchenAid have marketed a 39 dB dishwasher below $1000.
You only need a 44 dB dishwasher for it to run quietly.
Paying more money for anything quieter is not worth it.
This dishwasher is quiet and not that pricey.
9. Extra, Mega, and Oversized Washers and Dryers (6 Cu. Ft. or More)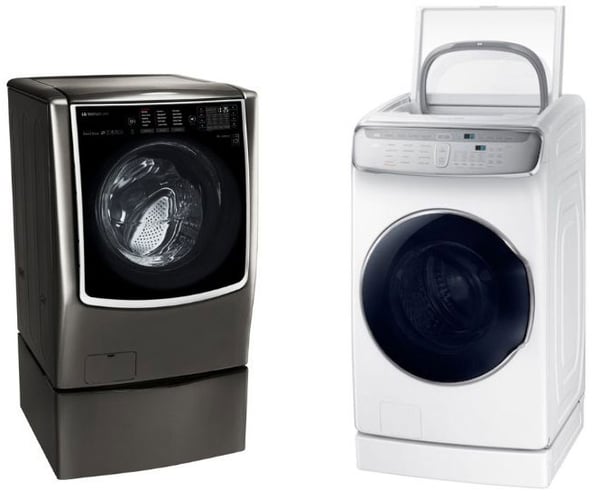 You probably want the most oversized washer you can buy because laundry can seem endless. It's like a hydra. You do one load, and two more magically appear.
But the match doesn't add up to $1,300 to $1,799 for more oversized washers in all its forms. A 5 Cu. Ft. washer is $300-$800 less.
This $999 GE front load washer is Wi-Fi enabled with a 32-load automatic detergent dispenser and anti-microbial surfaces. It has a 5.0 Cu. Ft. capacity.
8. Samsung Slide-In Range With Flex Duo Divider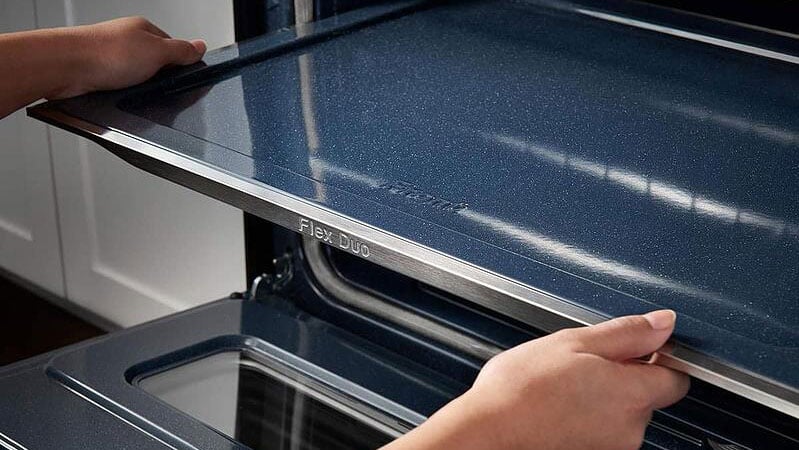 This range is inspiring until you read deep into the user guide. The Samsung Range with Flex Duo allows you to split the oven into two smaller ovens using a smart divider.
You can easily remove the divider when you want to use the larger oven. However, you can't cook in the two ovens at most temperatures at the same time.
That's a problem.
The Café Appliances range has two separate ovens. You can't combine them, but they do work well independently.
Read More: Café Appliances vs. Samsung Double Oven Gas Slide-in Ranges
7. 30-Inch Dual Fuel Ranges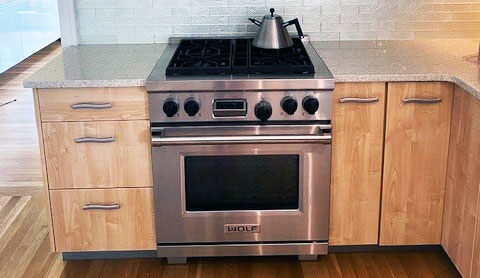 This is my Mom's range (shown above). Dual fuel promises the even drier heat of an electric oven with the speed of a gas cooktop.
But if you want speed, then induction is faster with a much better simmer. The electric oven is the same.
However, gas is a moister heat and is better for roasting and much better at broiling, especially if it's an infrared broiler.
Alternate Option: A Gas or Induction Range
This depends on how you cook, but I'd recommend either a Miele professional range with a 23,000 BTU broiler or a JennAir induction range.
6. Appliances with Air Frying Modes
I got to BGoods for air-fried French fries. IT's made in a 1-1.5 Cu. Ft. air fryer. Even then, I have to ask for extra crispy.
So, how do you crisp those fries in a 5.0 Cu. Ft. oven using just convection?
Quick Answer: You don't.
Air frying using your range will work well one day, but the technology needs to improve first.
The following video is our air frying test.
Alternate Option: Broiling
You can use convection and broil your food to achieve crispier results.
5. Anything You Won't Use
Have a look at my kitchen (shown below). I planned every detail in this house, including that steam oven. We don't use it because it requires time to learn how to use it.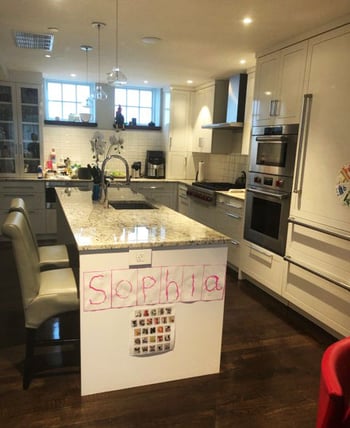 More of this story: Steam, speed, convection, and sous vide features are all great advances in the appliance industry, but only if you use them.
Buy what you will use regularly or what you're willing to learn how to use.
4. Black Stainless Steel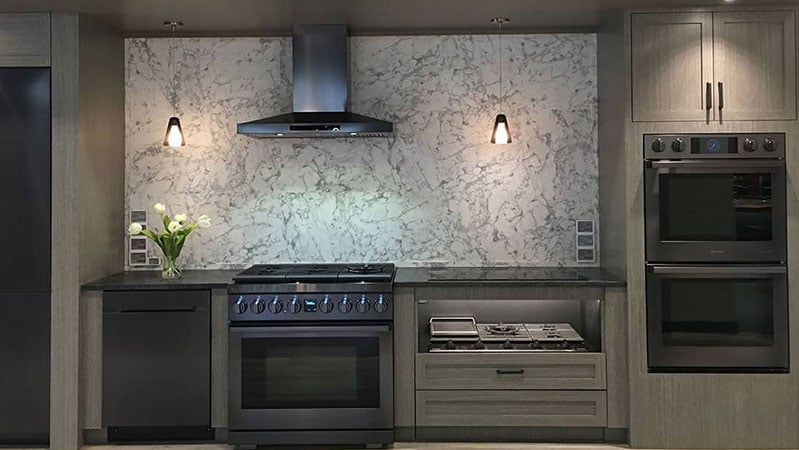 I thought black stainless steel died as a trend until I saw more ads for the finish from a couple of stores.
Black stainless is an oxide coating. It can be easily scratched, leaving the stainless undercoating visible.
Here is the bad part: Black stainless steel scratches cannot be fixed. What's worse is that it's a cosmetic issue and not under warranty.
Alternate Option: Stainless Steel
Stainless is still the most popular finish. It wears the best and matches every cabinet style. You can always buy white or another high fashion color.
We covered the unique finishes in our Kitchen Trends Webinar.
3. Combo Washers and Dryers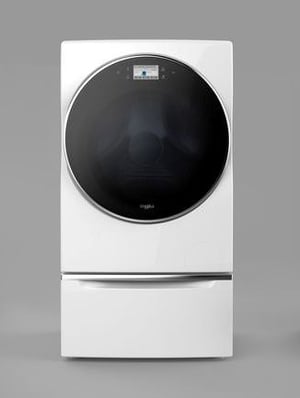 This idea has so much potential. Imagine never having to transfer your clothes from the washer to the dryer? Drying time has always been a problem. But if you are doing a load at night, does it really matter?
Many brands have newer machines on the market, so I sent one to our testing center in Stoughton.
"It won't work," was the reply.
None of these machines can effectively remove the lint. Over time, it will seize the machine for an impossible service call.
Alternate Option: Stackable Washer and Heat Pump Dryer
You will use a bit more space with the dryer, but at least these are designed to work for more than three years.
Read More: How to Buy a Front Load Washer
2. Outdoor Grill Placed Indoors
You wouldn't do that, would you? It seems so obvious not to have a 90,000 BTU grill on the inside of your home with all that smoke and grease.
How about a three-season porch, you ask? Many people do and forget to vent, which will cause harm to the air quality of your home.
Alternate Option: Putting your grill outside where it belongs.
1. Downdrafts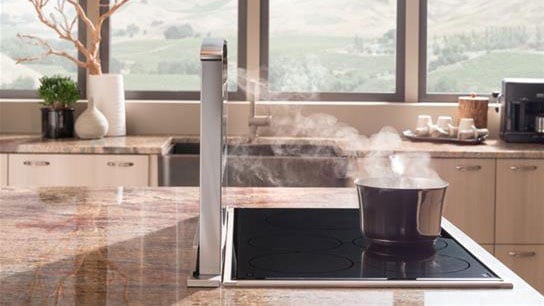 Before you learn about downdrafts, you need to plan your ventilation. Many people buy the 48-inch range and then the vent as an add-on.
Poor ventilation is the cause of Internal Air Pollution (IAP).
In a recent study, poor ventilation was cited ahead of smoking for bad air quality in your home.
You can smoke and be healthier than having a poorly designed vent.
Downdrafts are a problem because they reverse gravity and lack any kind of capture area to house the smoke before it is exhausted.
Your Ventilation Basics:
CFM: Cubic feet per minute or how many cubes of air are exhausted in a minute. 1200 CFM is 1200 cubes of air per minute or the equivalent of a small room.
Capture: Height, width, and depth of your hood. Smoke and grease are captured and then expelled out of your house. If you buy a 1200 CFM 21-inch hood for your professional range, then the smoke will billow past.
Vent Direction: Straight up or straight back is ideal. Elbows reduce static flow. Replan your duct if you have more than one.
Vent Size: Use rigid only so grease doesn't become an issue with the properly sized ducts or greater.
Once again, venting is the biggest problem. Please plan accordingly.
Alternative: Sink in the Island or an Overhead Hood
Many people want to place their cooking appliances on their island. If so, buy an overhead vent.
You can also place your sink in the middle of your island instead. You are at your sink more than any other appliance.
I covered this in the webinar 11 Renovation Mistakes You Don't Want to Make. In it, I mentioned a condo with a venting issue causing a kitchen to be completely gutted.
As I write this, that unit is still on the market three months later.
Ventilation and IAP and IAQ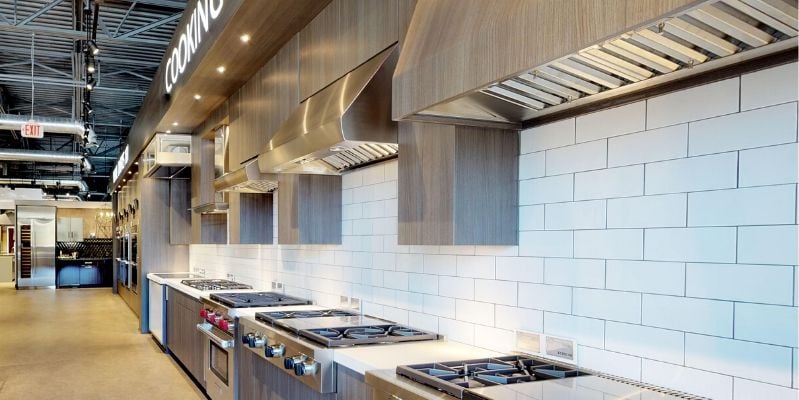 IAP stands for Internal Air Pollution, while IAQ is an acronym for Internal Air Quality.
As an industry, we need to take ventilation more seriously.
Studies have shown cooking to be the driver of poor air quality.
According to the United States Environmental Protection Agency, health and comfort problems can arise due to high levels of pollutants when not enough outdoor air enters indoors.
From an article by the BBC, Air Chemistry Professor, Nicola Carslaw, said the two primary sources of indoor pollution are cooking and cleaning.
"When you cook, you generate nitrogen oxide and particles, which are the same pollutants that you find outdoors – just a different source," said Carslaw.
Ultimately, you have to start planning your ventilation first before you buy a high-output stove.
Venting and especially Make-Up Air will improve the air quality of your home.
You can download our Ventilation Buying Guide or feel free to ask questions in the comments below.
Additional Issues to Look Out for While Purchasing New Appliances
You now have the base concepts of what to avoid and a better framework for your space. I will leave you some additional planning resources at the bottom of this article.
You have run the gauntlet and have designed a decent space.
However, you are only half done. If that.
Below are some other considerations.
Delivery
Appliance delivery is an awful experience. Amazon can track a package to your home, yet you will have a 4-hour window for an appliance.
Then there could be a no-show, damaged products, or tons of hidden fees you never knew about.
Google it to fully appreciate your next dilemma and download this delivery checklist to be prepared.
It outlines every possible scenario from stairs to leak detection.
Service
Let me ask you a question.
Look at your top choices for appliance stores. Did any offer service?
If the answer is no, don't feel bad. Ninety-five percent of appliance stores don't.
But if they said the "manufacturer would handle it," then I have a shocking graphic.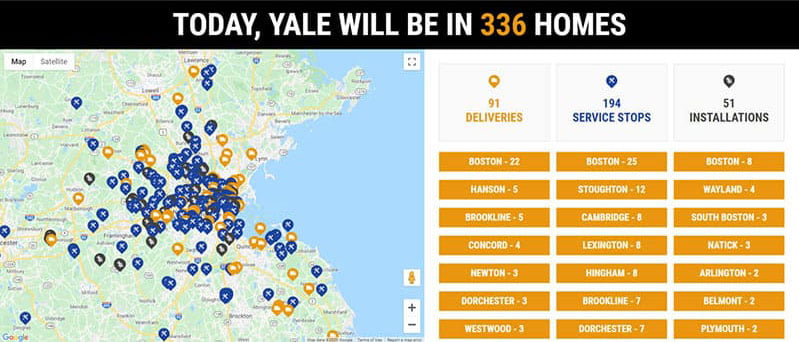 They won't because most don't have service departments either.
You have to find out where and who the best servicer agents are in your area.
Installation
Installation for even mundane yet complicated tasks like placing cabinet doors on refrigerators and dishwashers is becoming a problem.
You have to ask who will be installing your appliances because, with a tight labor pool, the responsibility has shifted from contractor to appliance store.
Key Takeaways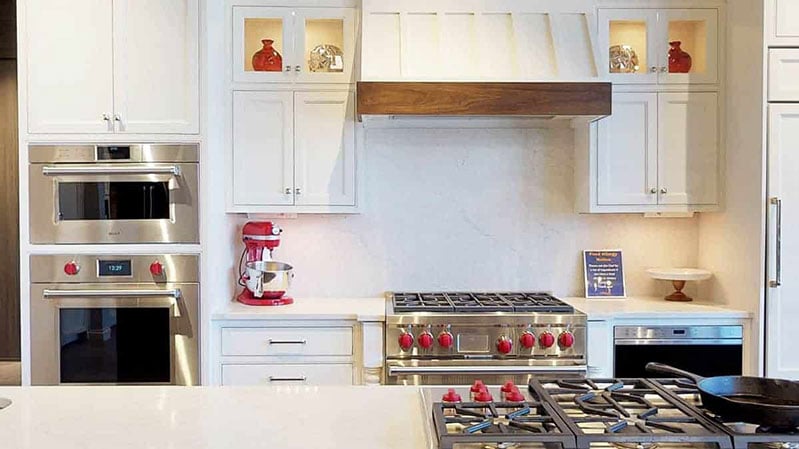 Many of these problems are annoying yet manageable. Air frying modes, for example, don't work, but the rest of the stove functions do.
Having an internet-ready refrigerator or super quiet yet expensive dishwasher is not the end of the world.
I can always say that the steam oven will add to my resale. It's also a great place to hide my daughter's chocolate bears.
We never use it, so she doesn't think to look.
However, choosing the wrong cooking appliance and ventilation is a big problem.
Plan those well, as they will go a long way to enjoying your kitchen and the rest of your home.
Remember specifying the right appliances means you are halfway there.
You need to shop delivery, service, and install as you do for features and benefits.
Additional Resources
Want more information on the worst renovation mistakes to avoid? Get The Book of Bad Renovations to learn how to avoid a renovation failure. Well over 1 million people have read and trusted a Yale Guide.
Related Articles:
Appliances You Should Never Buy Series:
Why Should You Trust Us?
It seems that every appliance review has nothing but glowing comments about almost every product, yet you read customer reviews and they are almost universally bad.
We are here to fill in the disconnect. We'll give you the best features, and the drawbacks as well, including reliability based on over 37,000 calls performed by our service team just last year. Our goal is to give you ALL the information so you know what's right for you.
Please consider subscribing or adding to the conversation in the comments below. We appreciate you stopping by.
A Note About Pricing
Pricing on this blog is for reference only and may include time sensitive rebates. We make every attempt to provide accurate pricing at time of publishing. Please call the stores for most accurate price.