Are Appliance Warranties With 50% Credit Back Real? (Reviews)
About three years ago, a salesperson rushed into my office and said an online competitor was offering an appliance warranty with a 50% credit offer.
He asked me, how they could possibly do that? For which I had a simple reply: they can't.
This article will explain the many reasons why you will probably never see that money as well as why it will not be fixed in the first place.
Then I will explain why we are now offering a 5-year warranty with a 50% credit (kind of ironic, I know).
First, you should know if buying warranties are viable in the first place.
Should You Even Consider Buying an Appliance Warranty
In most cases, you should take your chances. Seriously.
Disposers, hoods, and microwaves have a negligible service rate of less than 2% for the first year. They do not require a warranty.
Certain products should be bought with a warranty. Professional ranges and French door refrigerators have about a 30% repair rate within the first year.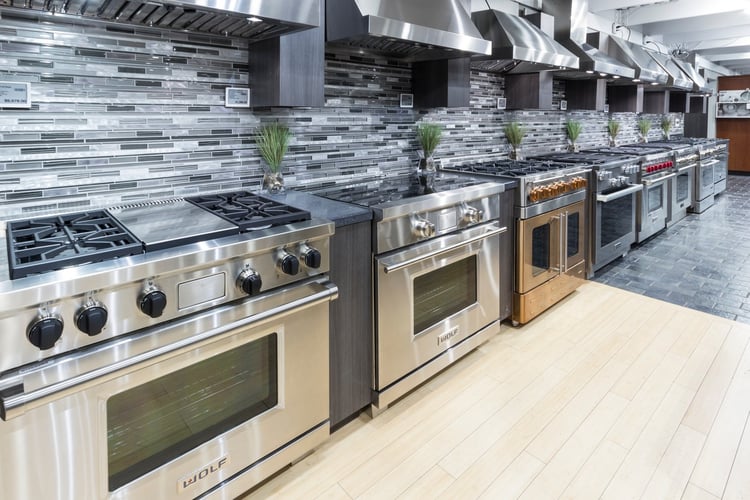 The percentages increase from there…yet you should still not buy a warranty because the retailer does not have a single service tech.
Think about it. You buy a nice car. Bring it back to the dealership for a problem and they refer you to a 1-800 number to call.
If you think that is absurd, you just experienced an appliance warranty at 90% of the appliance dealers in the US.
The 1-800 number will refer to the "local" agency. The agency will fix it only if they can make money. They almost always can't because they are paid so low.
In most cases do not buy a warranty…even when the numbers say you should.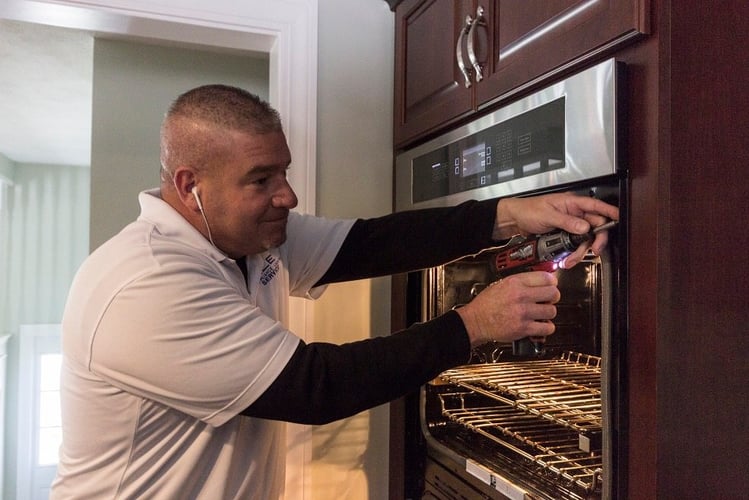 Short on time? Get our free Appliance Buying Guide
Warranties with 50% Credit
If the unlikely event happens where you do not need service, how likely will you ever see the 50%?
For that to happen, the third-party warranty company will have to communicate to the store of the unused warranty.
The store will have to communicate that to you. Assuming of course, they both are still in business or haven't changed their corporate structure to permanently defer payment.
You should be skeptical.
You can read about all the upset people on the internet or the hundreds of comments on this blog. People are upset at the appliances because of service after the sale.
The 50% Credit
Still, the concept is intriguing. After all, you feel like you threw away money with a warranty if the products work.
For a dealer offering service like us, it can be beneficial. Many people with an extended warranty will have us check a perfectly functioning product because it is free.
However, it is a waste of your time. A credit is way better than waiting for a service person to check a perfectly functioning product.
Reliability
We would not be able to have a credit program until this year. Over the last three years, we have eliminated brands requiring excess service in favor of more reliable manufacturers.
Last year, we logged 30,761 service calls.
So, we have a good idea of reliable versus unreliable.
Last year, we changed our laundry brands from brands requiring 20% service in the first year to brands requiring less than 5%.
That is a huge drop for us in terms of calls, manpower, and customer service.
Of course, we will continually sell fewer brands than other dealers, but you will have fewer problems statistically.
Selection works only if the products do.
Final Words
Yes, this is another article warning you about buying an extended warranty. The 50% credit is just another example of marketing overselling the actual product…or way overselling in this case.
If you do, before you buy your appliance, at least call the company providing the service to understand the service experience.
Other ways:
Check their Yelp reputation. Yelpers are tough so anything 3.5 stars or over is fine.
The volume of BBB complaints is another indication of problems you will have even when the rating is A+.
I am not an Angie's List fan, but you should check there as well. It is free.
We are the only company telling you to check the service before buying the product. Then again, we don't have 30 service techs because appliances work all the time.
Just be aware of the problems before you find yourself with a non-working range before Thanksgiving.
Additional Resources
Buying a kitchen of appliances and need some help? Get The Yale Appliance Buying Guide with features, specs, and detailed profiles of the major brands. We also answer the 10 most asked questions and tell you the best time to buy appliances to save money. Well over 295,000 people have read a Yale Guide.

Related Articles
Steve Sheinkopf
My goal has always been simple: I want Yale to be the best retail experience anywhere. I have tried to create a compelling environment for customers and employees alike.
A Note About Pricing
Pricing on this blog is for reference only and may include time sensitive rebates. We make every attempt to provide accurate pricing at time of publishing. Please call the stores for most accurate price.