What Appliances Should I Not Buy?
You're in hour 3 of shopping for appliances and your eyes glaze over. If you like the salesperson enough invariably you will ask, "What would you buy?"
I'm asked this question a lot by friends and even people who comment on our blog.
This question is best answered by first asking YOU:
What is the layout of your kitchen?
Are your current dimensions allocated for the different appliances?
What appliances do you use now?
What appliance features are or would be valuable to you?
The appliance features I find valuable will probably differ from what you find valuable, so asking me or the salesman is not a good idea.
However, there are some products that may be not right for you and a few you should NEVER buy under any circumstance.
What Appliances Should I Not Buy?
They are:
Combo Washer Dryers
Top Loads Without Agitators also known as High Efficiency (HE) Top Loads
Ice Makers
Downdrafts
Steam Ovens (My favorite product. Surprising, I know)
Smart Appliances
Extended Warranties
Combo Washer/Dryers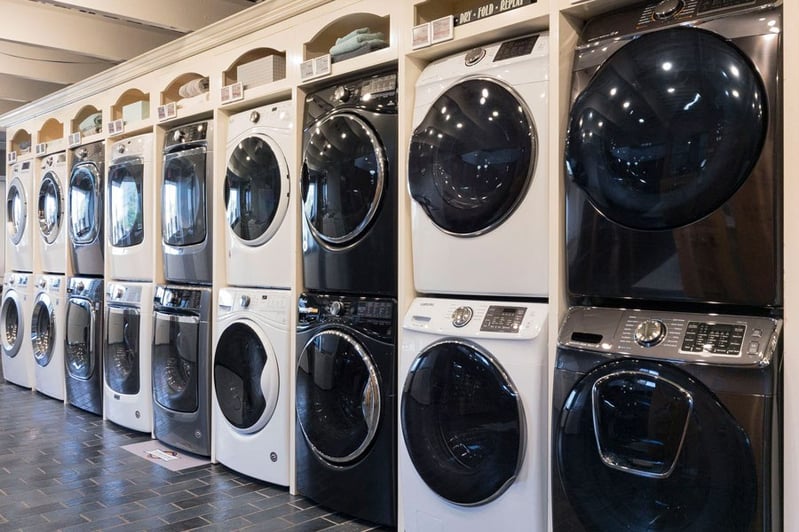 A combo washer and dryer seems like a good idea. It's a washer and dryer all in one. In theory, you can wash and have your clothes dried without removing your clothes from the washer.
An Apple engineer thought it was a great idea as well and is designing a revolutionary new combo. That was 4 years ago. The product is still not on the market. Maybe he realized the concept itself doesn't work
Unfortunately, combos are the least reliable appliance to buy. It takes a long, long time to complete a cycle because the dryers are always underpowered at 110 volts vs 220 volts in every other dryer.
Why I don't like them: They need tons of repair when working.
Why you should still consider a combo washer and dryer: If you only have a 24-inch space and 35 inches in height plus tons of patience.
High Efficiency (HE) Top Load Laundry
It's amazing to me how many of these units are sold every year. . Samsung had a major recall on theirs. Sears and Whirlpool have had class actions against theirs.
A HE top load was designed as a response to front load washers. It added capacity by removing the agitator.
However, top load washers need the agitator to move and wash the clothes completely.
Why I don't like them: They don't wash well (kind of important for this machine).
Why you may want to consider HE top load laundry units: You don't like to stoop?
The next bunch are good products but are not for everyone.
Short on time? Get our free Appliance Buying Guide
Residential Ice Maker Machines
You can buy ice makers with slushy cubes like Sonic, crescent shapes, and other varying sizes. Like fine scotch? You can buy clear, slower to dissolve cubes, so you have the cooler temperatures without diluting your drink.
However, ice makers need to be cleaned thoroughly. The impurities from your household water become scaling over time. Scaling coats the working parts. Then you will have service issues.
We send email reminders to customers with ice makers and provide the service when needed.
Why I don't like them: Too many issues due to lack of maintenance.
Why you should still consider ice makers: Because you will maintain them. You are that good.
Downdrafts
Downdraft recommendations are becoming downright irresponsible in some cases. You probably look at magazines with downdrafts behind professional (Pro) ranges that will not exhaust properly.
Best has a new downdraft for installation behind even a regular range. Installation is incredibly difficult to be polite.
Smoke, grease, and heat travel up, not down, so venting with a hood is always preferable if you like to cook
Downdrafts have their place behind induction cooktops or with lighter cooking like boiling water.
Why I don't like them: They won't work well in many situations.
Why you should consider a downdraft: Perfect for lighter use cooking (assuming the venting is correct, which it often is not).
Steam Ovens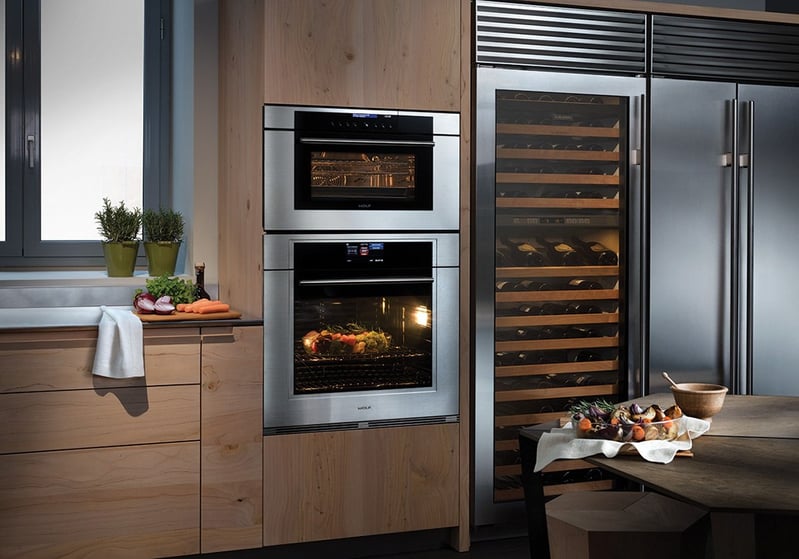 Steam ovens are quite possibly my favorite appliance. You cook by adding moisture, so the food does not lose texture or flavor.
However, you need to learn how to use a steam oven. It takes time to learn. We have 2 full-time chefs to teach steam cooking.
Many ovens are tough to program as well.
Why I don't recommend a steam oven: Because you do not have the time to learn how to use one properly or have the right teacher available.
Why you should still consider a steam oven: Because you are willing to learn how to use a steam oven. Once again, you are that good!!!
Smart Appliances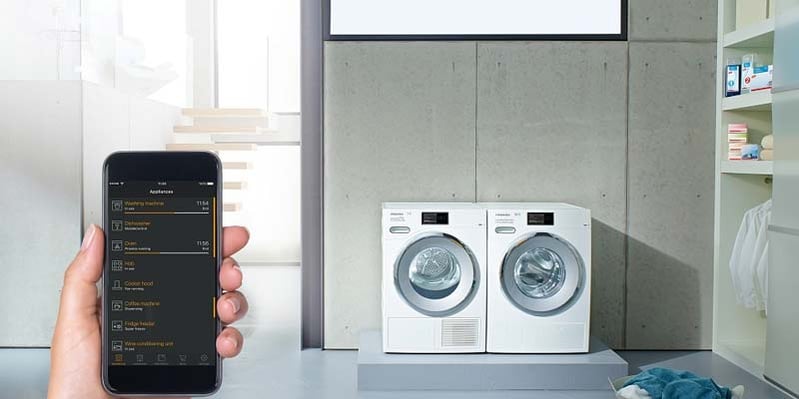 Smart is the future of this business. The new Jenn-Air column has automatic Alexa fulfillment, meaning you can order any food items through Amazon's Alexa. That's impressive. The upcoming wall ovens of the future will be voice activated and will scan your refrigerator for the ingredients and program the right cycle of your dishwasher.
However, presently, Smart is not a differentiator. It's slow when it works. Many of the functions are pretty basic. Do you really need a countdown for your dishwasher on your phone?
Its cool as long as you are not paying much more for it.
Many of these Smart appliances will warn you about impending service, but there are relatively few service agents nationally to fix these products.
Why I don't recommend Smart appliances: It's not there yet.
Why you should still consider Smart Appliances: You like real-time information...when it works.
Extended Warranties
It's a shame. With many appliances breaking more often, extended warranties should be a good idea for protection.
Yet most are sold without actual service departments behind them. You spend more money for more aggravation.
Why I don't recommend extended warranties: There is any real fulfillment on most warranties.
Why you should consider an extended warranty: Only when there are service departments behind the warranty. In Massachusetts, Belcher's Appliance Center, Hunter Appliance, Poirier Sales & Service, and KAM Appliances all run decent service departments.
Reliability
Reliability differs widely between brands on the same products. We stopped selling less reliable brands because we have to service them in your home.
You should be informed and stop buying them, because like us, you do not need the aggravation, time or expense.
Click here to read about the Most Reliable Appliance Brands.
Final Words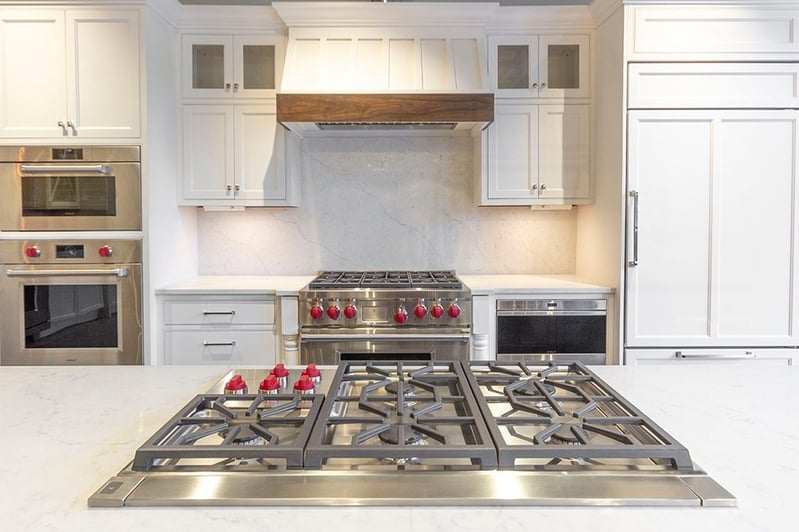 Absent from laundry and extended warranties, you should consider the other products. However, you need to understand the limitations behind each.
The roadmap to success for renovating your home is having good contractors, reliable products, and understanding what you need.
Additional Resources

Have questions about appliance? Get the Yale Appliance Buying Guide with features, specs, and detailed profiles of all the major brands. Well over 355,000 people have read a Yale Guide.
Related Articles:
Steve Sheinkopf
My goal has always been simple: I want Yale to be the best retail experience anywhere. I have tried to create a compelling environment for customers and employees alike.
A Note About Pricing
Pricing on this blog is for reference only and may include time sensitive rebates. We make every attempt to provide accurate pricing at time of publishing. Please call the stores for most accurate price.