When Is the Best Time to Buy Appliances?
May 9th, 2023 | 7 min. read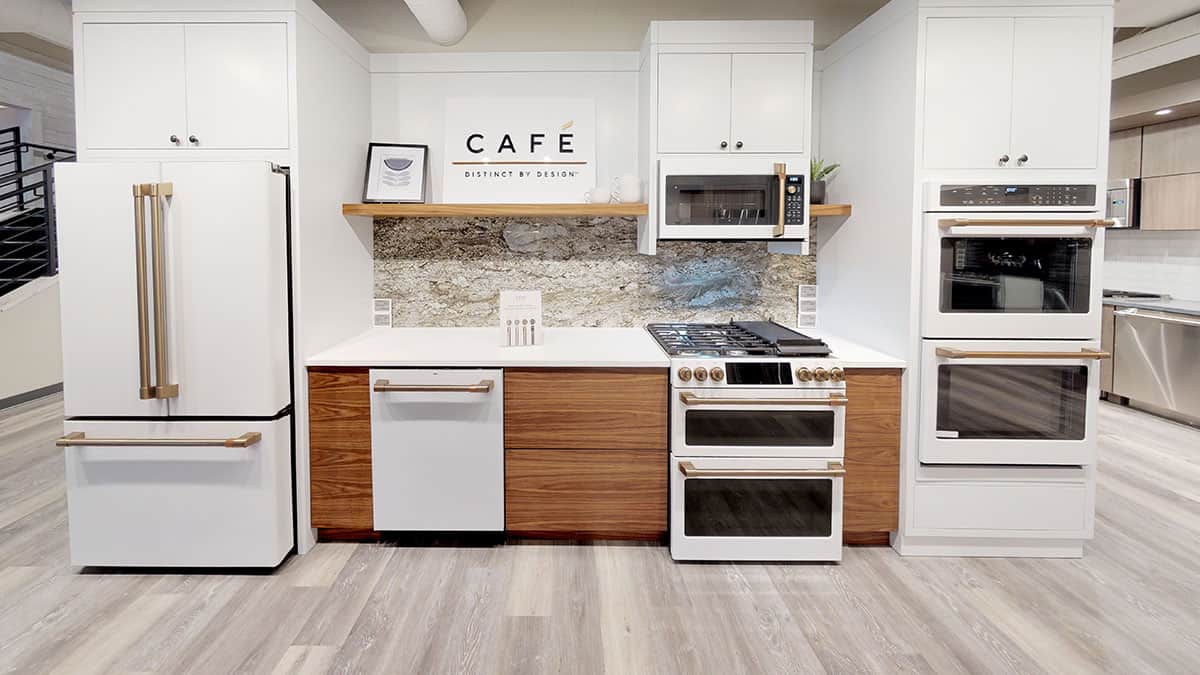 Key Takeaway: You can shop smart and save money on buying appliances.
From the pandemic back in March 2020 until September 2022, you bought appliances based on what was available.
Then factory production caught up to consumer purchases.
In May of 2023, something weird happened.
I haven't seen it and have been at Yale for 37 years.
In this article, you will learn the best times to buy an appliance to maximize your savings, plus a few other buying techniques that nobody else will tell you.
It's most likely because they do not want you to know (and no, I am not being "spammy").
Follow the advice in this article, and you will save a lot of money.
Let's get started.
What Is Happening Right Now
It is May 4 as I write this.
We have rarely seen appliance manufacturer promotions for Memorial Day for the last three years.
However, tons of brands are promoting this year.
Promotions were expected this year because the supply chains for many companies stabilized late last year.
There are two unexpected occurrences you need to be aware of:
The promotions are bigger than ever. Many of the buying groups have also added a layer.

Memorial Day promotions started May 2, a month before the actual holiday.
Therefore, by making a purchase now, you can take advantage of the savings without waiting for an additional three weeks.
Let's say you can't buy your appliances due to ongoing construction. Not a problem. There are alternative opportunities to buy appliances, including promotional holidays.
When Is the Best Time to Buy Appliances?
Some popular holidays that are associated with appliance sales include:
Martin Luther King Jr. Day:

This holiday is usually in the middle of January and is over that weekend. Still, MLK is worth the wait if you need an appliance earlier in the year.

Presidents' Day:

Presidents Day is a good time to buy a car or appliance. It is the first major shopping holiday after Black November. Like many holidays, Presidents Day is not a day but two weeks in February.

Memorial Day:

April is when many stores buy appliances. Memorial Day is a significant holiday for retailers, and Memorial Day promotions now start at the beginning of May.

July 4:

While not as significant in some parts of the country like New England, July 4 can still offer good appliance deals, especially with recent price increases. Whether it expands from Memorial Day to a month remains to be seen.

Labor Day:

For New Englanders, Labor Day is the best time to buy because it coincides with the sales tax holiday, so you have sales tax relief and sales prices.

Black Friday:

Black Friday is the biggest promotional time of the year as manufacturers want more of your shopping dollars. Black Friday is not just Friday. In 2022, promotions started on November 1 and lasted all month.
What Is Driving the Surge in Appliance Promotions This Year?
Remember your first Economics class?
Supply versus demand was the first topic.
Demand has been overwhelming over the last three years as people invested in their homes. Supply was inconsistent, especially with the pandemic causing supply chain issues.
In 2023, most manufacturers have not only stabilized their production but have overproduced to 2020-2022 demand levels.
Demand isn't there because of the recession, and people spend more on travel and leisure.
Now appliances in certain brands and products have too much inventory.
You have a fantastic opportunity, and I will show you some of the most interesting offers and other ways to save.
Appliance Brands with Long Lead Times
But before I do, a word of caution. Don't follow this advice with the following manufacturers:
Sub-Zero and Wolf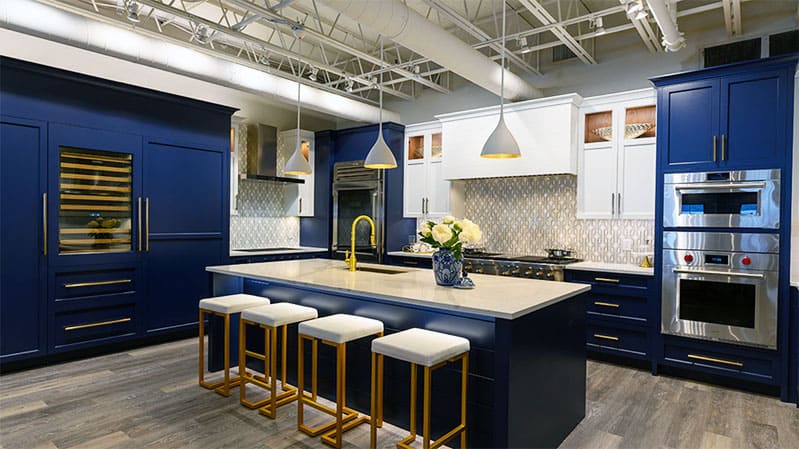 Sub-Zero and Wolf Kitchen at Yale Appliance in Hanover
First, their products are incredibly popular, and rightly so.
Demand for a Sub-Zero refrigerator or Wolf stove over the last three years was unbelievable.
While many of their offerings are available in a reasonable time frame, refrigeration and induction ranges currently require a wait of one year or more.
They also had some bad luck.
Their new dual fuel ranges were delayed because the installation technicians were quarantined during the pandemic.
While most larger companies have a few various sources of supply or have the resources to manufacture their parts, Sub-Zero is more specialized without many different suppliers.
Thermador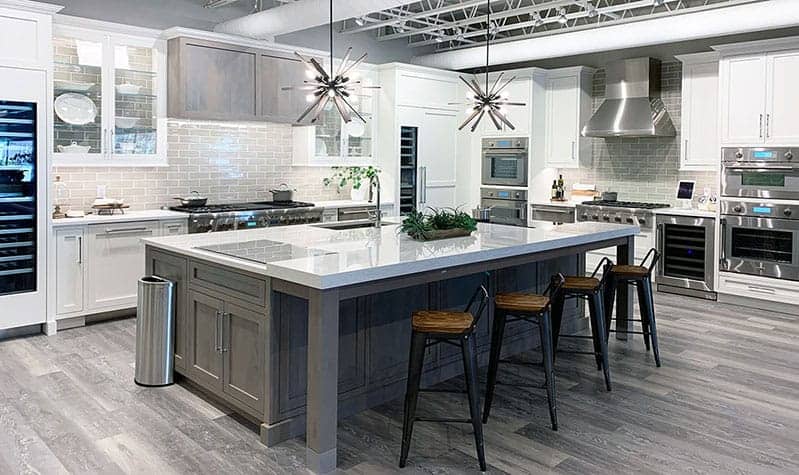 Thermador Kitchen at Yale Appliance in Hanover
You will have to wait for a Thermador for an indeterminate time too.
Like Sub-Zero, Thermador was incredibly popular during the pandemic.
Before the pandemic, they also introduced new wall ovens, steam ovens, and combinations.
Both events cause eight months to two years of wait for a Thermador appliance.
Bosch Dishwashers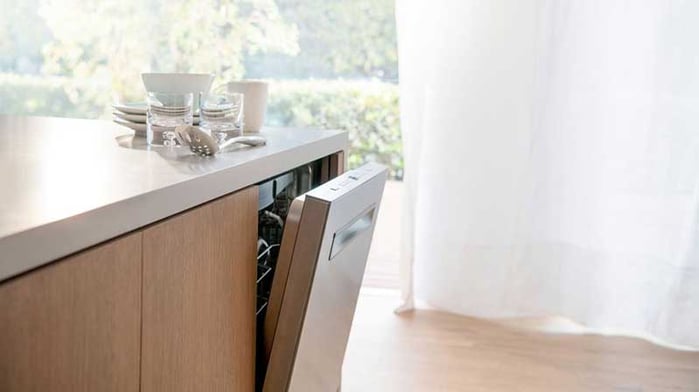 Bosch Dishwasher
Bosch operates the largest dishwasher manufacturing facility in the world in North Carolina.
They did not have to worry about port or shipping issues like most other manufacturers.
The reason for their issues: The overwhelming popularity of a Bosch dishwasher.
This popularity is unique for any appliance.
You have not been able to buy a Bosch dishwasher below $1000 for almost three years.
Appliance Rebates
The key to getting the best price is to combine all these rebates and offers in one order (if you can).
Individual Rebates
These are hard to quantify but are incredibly important. Many of the best appliances will have instant rebates.
Take this induction range: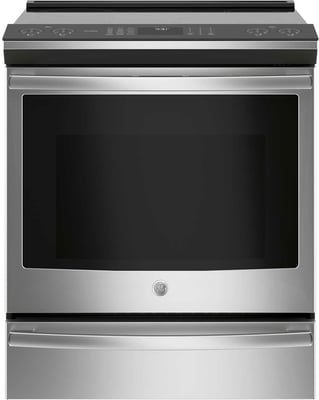 It sells for $3349 but can drop to $2499-2899 at certain times of the year.
Package Rebates
Almost every manufacturer has reinstituted their yearly package rebates.
You buy qualifying appliances like a refrigerator, stove, and dishwasher and receive a check for anywhere from $2,000 to $2,700 (Fisher & Paykel).
Memorial Day Packages
Most independent stores belong to a buying group. Buying groups will add their own rebate. In this case, the rebate for a package is an additional $500.
In addition to each qualifying piece with rebates, you have that additional package of 2500 or more.
Store Offers
You will learn about store rebates towards the end. Usually, stores revolve around installation or other services.
Best Appliance Promotions
Café Appliances, GE Profile, and Monogram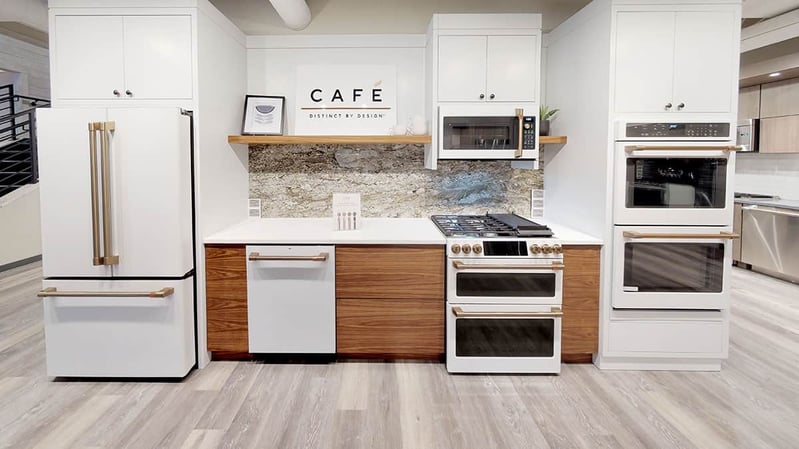 Café Appliances Kitchen at Yale Appliance
GE is a big winner through the pandemic because they were able to supply better than their rivals, especially Whirlpool and Samsung.
However, they follow to not lose business to the less successful companies
Top GE Deals During Promotional Holidays:
Café and GE Profile kitchen appliance packages are $2,000, but that is for the year.
The Monogram one-for-one deal of free appliances is also through the end of the year.
For Memorial Day, you have GE packages of $500.
Beko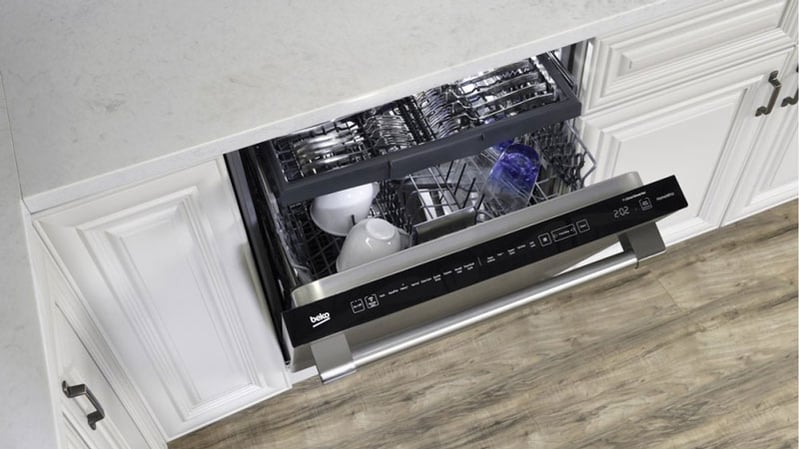 Beko Dishwasher
Imagine you were the only company immune from supply issues during the pandemic.
Beko is that company.
They have interesting products, but their availability is key to their success.
Now with most competitors back in business, Beko is also promotional.
Top Beko Deals During Promotional Holidays:
$200 off dishwashers
$400 off refrigerators
$500 off Beko packages
Bosch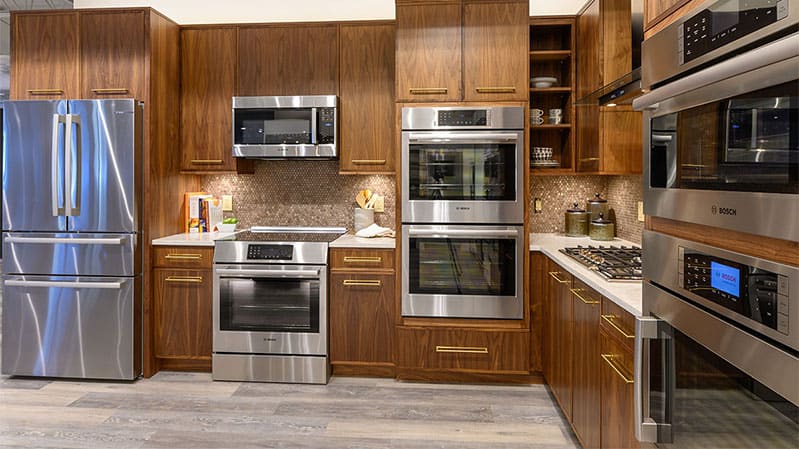 Bosch Kitchen Appliances at Yale Appliance in Hanover
They have dishwasher availability issues but plenty of stock on the rest of their appliances.
Top Bosch Deals During Promotional Holidays:
$500 on packages
$300 on select paneled dishwashers
LG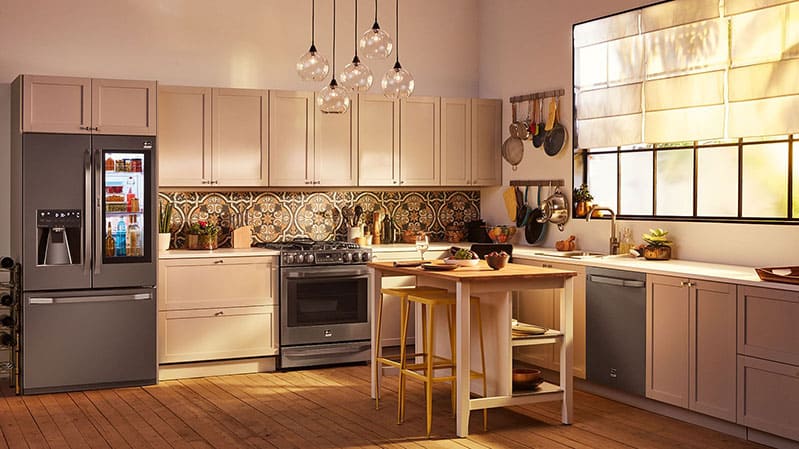 LG Studio Kitchen Appliances
LG is the bigger winner from the pandemic of the large appliance manufacturers. They produce key components like motors and compressors and are less dependent on outside suppliers.
Top LG Deals During Promotional Holidays:
LG Studio and Signature Kitchen Suite have $500 package rebates until the end of the year.
$400 package rebates on the regular LG line.
$100 rebate on LG dishwashers until May 17
Miele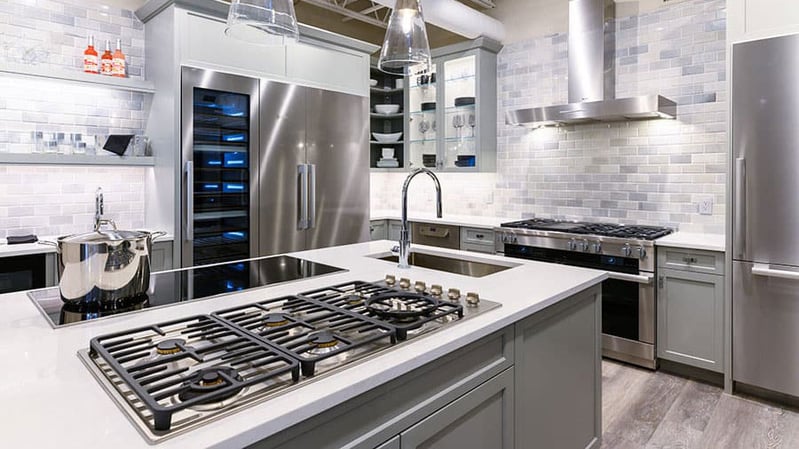 Miele Kitchen Appliances at Yale Appliance in Hanover
Miele is now heavily promotional after two years of being unable to supply a single dishwasher.
Many premium companies will have this issue eventually because their business is diverted to other companies with better inventory during the planning process.
One or two years later, their pipeline of business will dry up.
Top Miele Deals During Promotional Holidays:
$150 dishwasher installation allowance.
Their recently announced package rebate of $2100 is now until the end of the year.
Other Ways to Save Money Buying Appliances
Installation Offers
You bought a dishwasher and saved $100 over the other stores.
That is good.
However, with appliances, the sales price is only part of the story.
Check installation because right now, you have a $300 range in dishwasher installations between all the local and national stores.
Many stores will add a layer of installation savings. Be careful; you want to ensure it's done right without waiting a long time.
Buying Tip: Installing a built-in refrigerator is like a separate construction project, especially applying a custom cabinet panel on brands like Sub-Zero, Thermador, Miele, True, and BlueStar.
You will find a $500 difference between local and national companies for built-in installation.
Clearance Sales
Many dealers during the pandemic placed large orders hoping to receive anything.
Factories started shipping those orders last fall in a recession with no buyers.
I would watch for dealer sales because warehouses are full.
Always check prices don't fall for a sale without the savings.
Buying Tip: Many stores advertise free delivery but have quietly increased removing your old appliance to $50 and nominal hookups to $20.
Always compare the bottom line.
Outlet Sales
Now the best way to shop for the best discounts, especially on premium appliances.
Here is how an outlet works.
We will use Yale as an example:
Every day, out of 130 deliveries, there will be a couple of stops where the product does not fit.
Then a product will have an occasional dent or scratch.
Add to that floor displays, overstocks, and discontinued appliances for 50-100 pieces constantly moving through the outlet.
Many of those floor displays are premium appliances that never have rebates.
You can routinely get the best deal in an outlet.
However, the product should not be severely damaged so as not to work, and make certain you have the factory warranty.
Beware: In recessionary times, a few stores will close, taking your money with them.
Oddly enough, these stores have the lowest prices right before they close.
Let me show you how to identify stores in distress.
You can always tell by displays and reviews.
If the displays look old, then it is a sign they do not have the resources for updates.
Also, check reviews for customer satisfaction.
Watch for problems with deliveries of orders and people not receiving their appliances on time.
Key Takeaways
Wait for a holiday. You will have the best incentives during those periods. Check sales and look at outlets.
Combine individual, package, and installation offers together if possible.
But do not save $300 to pay an extra $400 on installation and other services.
Ensure the sale price is from a store that is not distressed or going out of business.
Additional Resources
Take the guesswork and problems out of appliance shopping and read our Appliance Buying Guide with brand profiles, what's new, and answers to frequently asked questions. Over 1.2 million people have read a Yale Guide for buying tips, the best features, and specs.
Related Articles:
Why Should You Trust Us?
It seems that every appliance review has nothing but glowing comments about almost every product, yet you read customer reviews and they are almost universally bad.
We are here to fill in the disconnect. We'll give you the best features, and the drawbacks as well, including reliability based on over 37,000 calls performed by our service team just last year. Our goal is to give you ALL the information so you know what's right for you.
Please consider subscribing or adding to the conversation in the comments below. We appreciate you stopping by.
Steve Sheinkopf is the third-generation CEO of Yale Appliance and a lifelong Bostonian. He has over 38 years of experience in the appliance industry, and he is a trusted source of information for consumers on how to buy and repair appliances.

Steve has also been featured in numerous publications, including the New York Times, Consumer Reports, The Boston Globe, Bloomberg Radio, the New York Post, The Wall Street Journal, and Entrepreneur, for his knowledge of how to buy appliances and appliance repair.

Steve is passionate about helping consumers find the best appliances for their needs, and he is always happy to answer questions and provide advice. He is a valuable resource for consumers who are looking for information on appliance buying, repair, and maintenance.

Despite being the worst goalie in history, Steve is a fan of the Bruins and college hockey, loves to read, and is a Peloton biker. The love of his life is his daughter, Sophie.
A Note About Pricing
Pricing on this blog is for reference only and may include time sensitive rebates. We make every attempt to provide accurate pricing at time of publishing. Please call the stores for most accurate price.