Should You Buy Appliances During Black Friday 2021?
You may be waiting until Black Friday to buy an appliance.
Waiting for a Black Friday sale was at one time a great idea, especially for appliances.
In those idyllic pre-pandemic times before 2020, there were discounts and special promotions of up to 10-35% off.
Last year, however, many people fell victim to similar promotions that ended up being nonexistent.
Many companies advertised what they didn't have in stock and couldn't deliver for a long time, if at all.
A long delivery time of 6-12 months is a problem if you need an appliance now.
Canceling or not delivering that promotion could be a more significant issue because you now have to start over and wait again.
Then again, you may want to consider buying for Black Friday for another unrelated reason.
It may be the only way to avoid another price increase.
If so, you will only have two choices if you're shopping for appliances on Black Friday, both less than ideal.
In this article, you will learn about how to buy appliances for your home during Black Friday.
Then I will show the best individual and package deals you can buy right now.
First, let's start with the problems and why it's the single biggest issue when shopping for anything these days.
Short on time? Get our free Appliance Buying Guide
Global Appliance Supply Chain Issues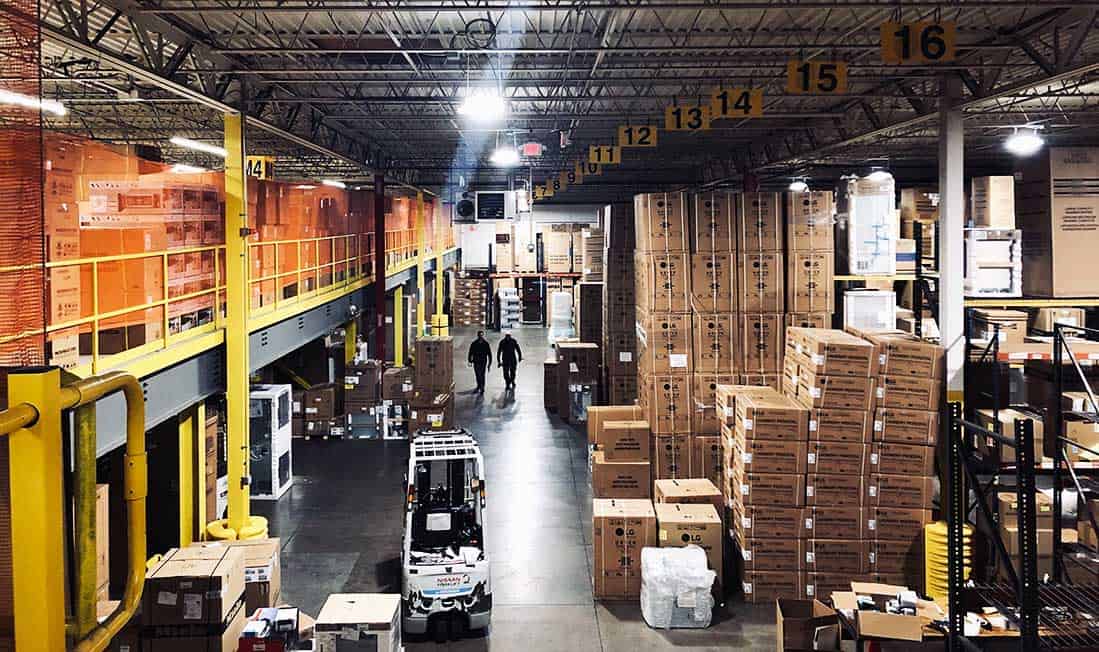 Yale Appliance Warehouse
Back in 1986, when I started, you bought a Maytag washer engineered, designed, and built-in Newton, Iowa.
Nowadays, that washer may be made in the U.S., but the parts are manufactured elsewhere.
Add a number of these companies for boards, hinges, and other parts, and there are significant cost savings - except during a pandemic.
With the after-effects of COVID-19 raging in different parts of the world, some suppliers have been closed or operating at reduced efficiency.
As one manufacturer once said, "If you need 222 parts to make a dishwasher, and you only have 219, you can't ship the dishwasher."
Appliance Demand 2020-2021
At the same time, appliance demand has skyrocketed.
With most states in the U.S. urging to quarantine last year, many people placed their money into their homes for decks, pools, and kitchens.
People have turned that Italian vacation or weekly bowling night into a kitchen renovation.
For 18 months, you couldn't go on vacation or bowl, so home improvement was your only option.
Unfortunate Appliance Events
You probably know or have heard about the problems with the Port of Los Angeles. Many of the parts to manufacture appliances arrive through LA.
Another reason why you can't find a refrigerator is due to the chronic lack of insulation.
Insulation is manufactured in Dallas of all places, and that area has been hit with two hurricanes and an ice storm in the last two years.
Because with overwhelming demand and no supply, manufacturers don't have to promote and often cannot.
The Case for Black Friday (or Buying Anything Soon)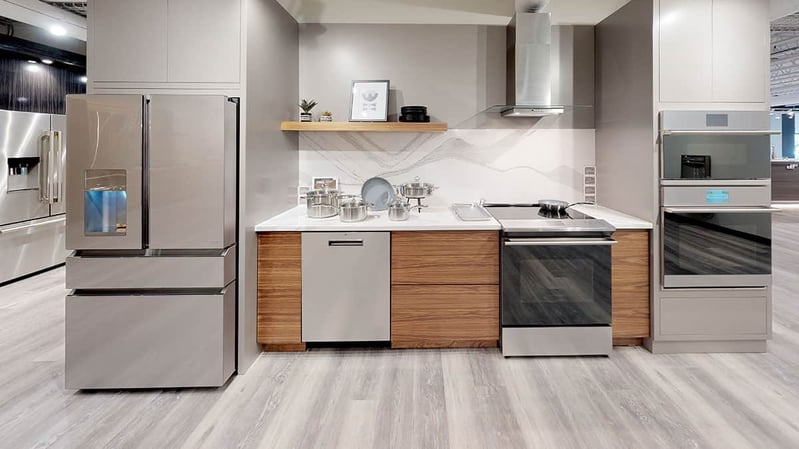 Inflation was just recorded at 6.2% last quarter, the highest in 30 years.
Appliances have increased double that number, if not more, since 2020. For example, last year's $999 washers are now $1,299.
Buying on Black Friday is a hedge against future increases, which seem to occur without notice, by the way.
Many companies are now simply increasing prices immediately rather than announcing a future date.
So your recent appliance quote has probably increased in the last 60- 90 days.
Buying Appliances During Black Friday
Option 1: Buy Anything and Hope for the Best
There will be some promotions similar to years past with one huge exception:
The companies promoting Black Friday deals don't have inventory or at least didn't last year.
You can get a great deal on a Whirlpool or Samsung French door refrigerator, but you will have no idea when it will be delivered, for instance.
It may be a good option if you have plenty of time to wait. You will also be locking in lower prices plus rebates (if they happen)
You could be waiting 3-6 months or longer.
Then like last year, the product may never arrive.
To avoid not having your appliance on time, look at reviews from last Black Friday to see how that store handled its sales.
Ask for an estimated time of arrival (ETA). Have them written on the invoice.
You may even want to ask for the purchase orders to make sure you are in the system in the first place.
With increasing demand and faltering supply, you want to make sure the order is placed ahead of every other Black Friday appliance buyer throughout the country.
Read More: How Long Will It Take to Have My Appliances Delivered?
Option 2: Reality
Look for the best deals on what can be delivered now or within a month.
Most of your best deals will be store-driven, with special financing available.
The better stores have to walk a fine line because you can't promote products you don't have or have a limited inventory, or at least they shouldn't.
For example, we offer financing and free delivery when you apply and pay with a Yale card within 30 days.
Our free delivery includes delivery in your home, the removal of your old appliance, and basic installation (unlike the "free" delivery elsewhere with your appliances dropped on your curb).
In addition, from November 25th - 29th, we are offering:
In-store deals on grills & appliances
Up to 80% off kitchen plumbing closeouts
Free stainless pots & pans set ($799 value) with in-stock orders over $2,500
0% financing available
We will have individual specials, but it won't be on whole lines of products like years past.
We don't think giving you a deal on appliances you may NOT receive is smart. I am setting you (and everyone in customer service) up for disappointment.
Read More: How to Buy Appliances During a Supply Crisis
Best Brands for 2021 Black Friday
GE, LG, and Beko have been more available than other brands.
Ironically they all have the same generic Black Friday promotion. You have to submit these rebates for qualifying models by December 31 with a short grace period of delivery.
GE, LG, and Beko Appliance Rebates With Qualifying Purchases from 11/3 – 12/1:
2 pieces = $50
3 pieces = $100
4 pieces = $200
5 pieces = $300
6 Pieces = $500
Let's look at each brand (and what they have available).
LG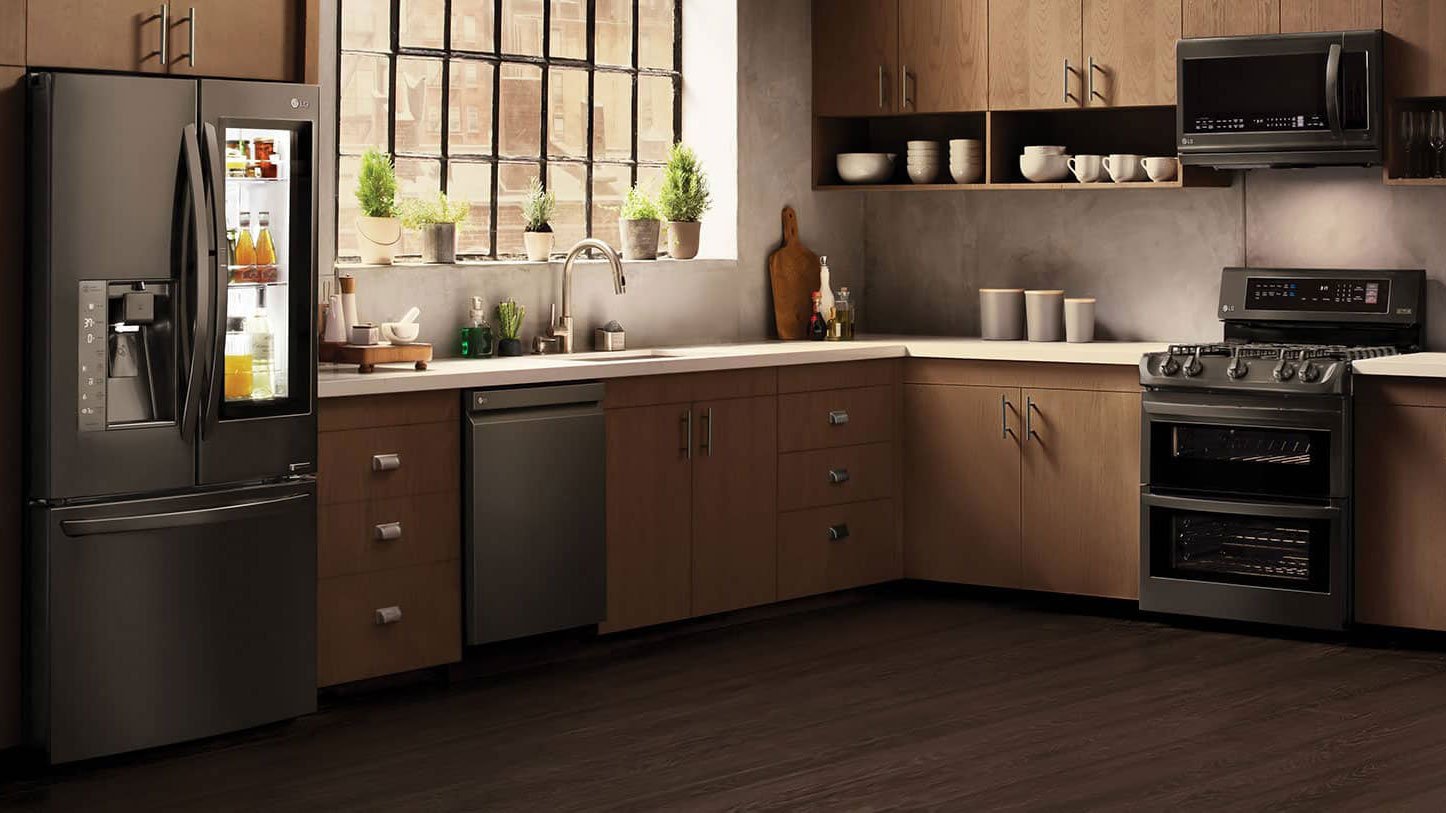 LG has supplied OK during these odd times.
OK is the new great, and LG has become the most popular single brand at Yale, replacing Samsung.
Most Available LG Appliances: Refrigeration, Laundry, and Cooking
Least Available LG Appliances: Dishwashers
LG Packages to Consider: With packages, you have $200 off, plus a decent pot and pan set and financing from us.
You can also have free (reasonable) delivery if you order with the Yale card and pay within 30 days on any package.
Beko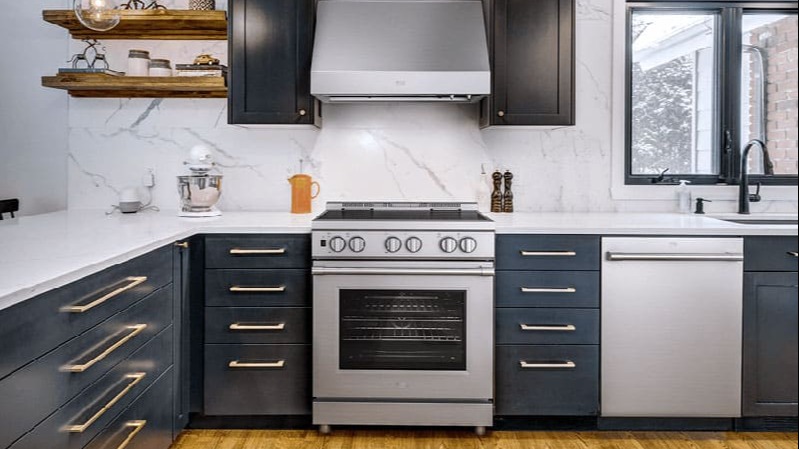 Beko has been the most consistent supplier. They are now the fastest-growing brand at Yale (funny how that works).
They have cool features like Ion Generators in their products to remove the positive ions of odors for fresher-smelling appliances.
Their refrigerators have Everfresh+ technology to keep food fresh longer.
Dishwashers have unique scrubbing arms and cycles to scour your baked-on dishes.
The stoves have seven different automatic modes for different foods.
Beko has also been reliable at less than 7% repair in the first year, only 0.5% less than the most reliable brands.
You are probably unfamiliar with the brand, but it's a viable option to have longer lead times with almost every other brand.
With Beko, you will receive the same deals as LG, $200, pots and pans, financing, or free delivery.
Most Available Beko Appliances: Refrigeration, Cooking, Dishwashers, Compact Laundry
GE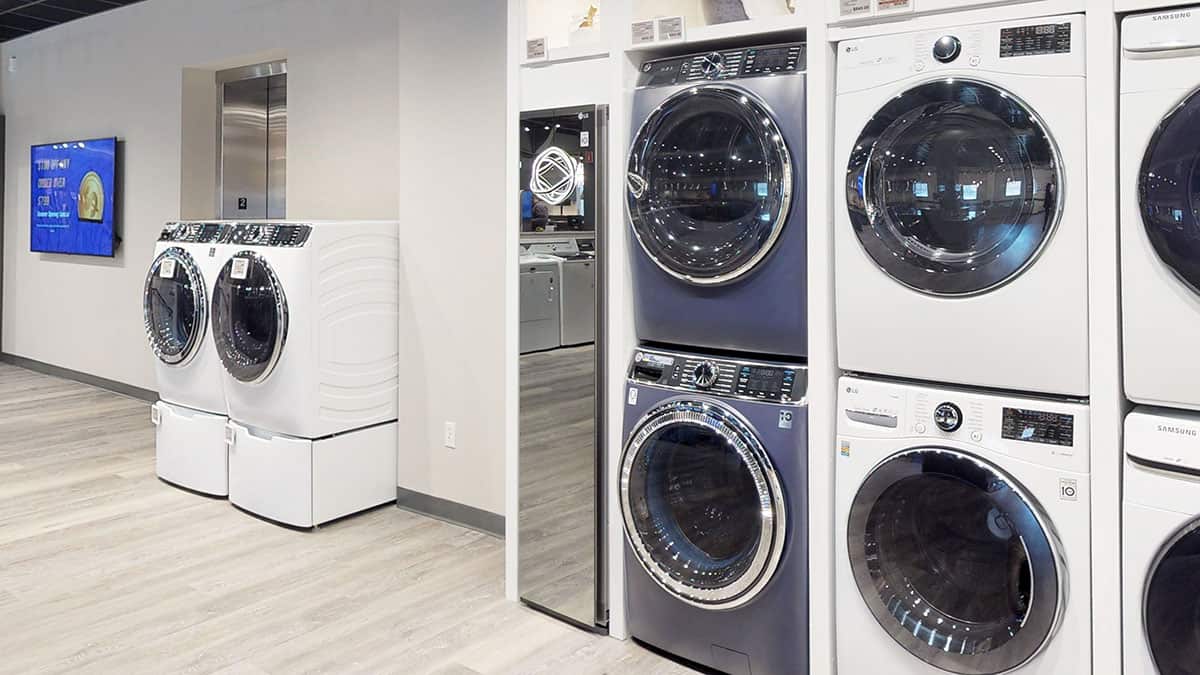 GE is in the same category as LG as an OK supplier. Their Café line has been trendy, especially as an alternative to more expensive pro kitchens.
Laundry has been excellent with an auto dispenser and Microban surfaces to eliminate mold in their laundry.
It's hard to package a GE kitchen because of spottier availability in certain categories.
Most Available GE Appliances: Refrigerators and Laundry
Least Available GE Appliances: Cooking and Dishwashers
Best Individual Black Friday Specials (You Can Find Anywhere)
It's funny.
I can't help you buy a whole Samsung or Whirlpool kitchen, but you can buy some decent individual specials.
The Liebherr is an excellent idea for a gift. The KitchenAid cooktop has decent output.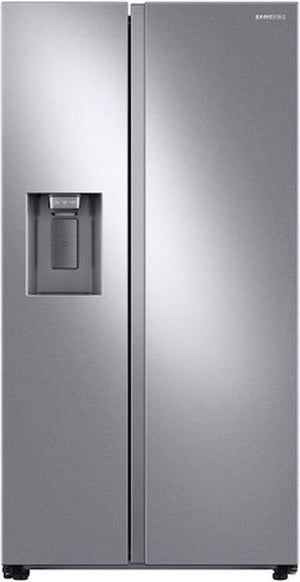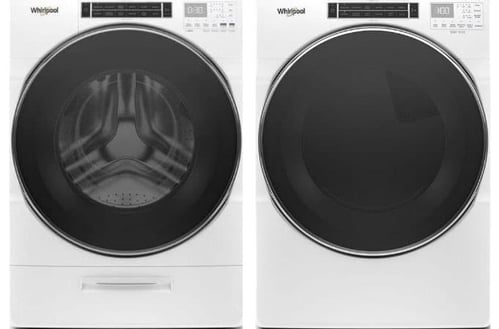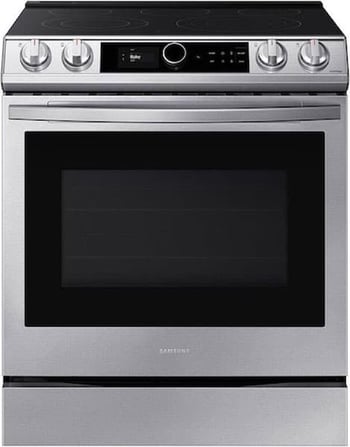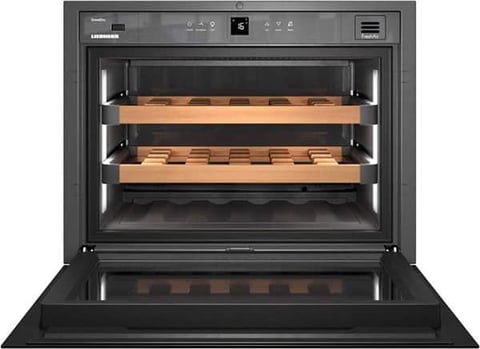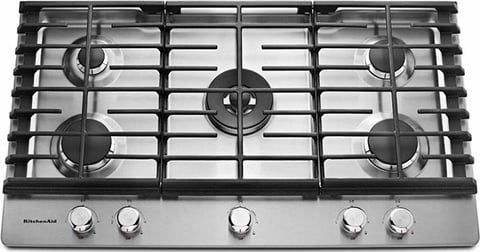 Closeouts (at Yale Appliance Only)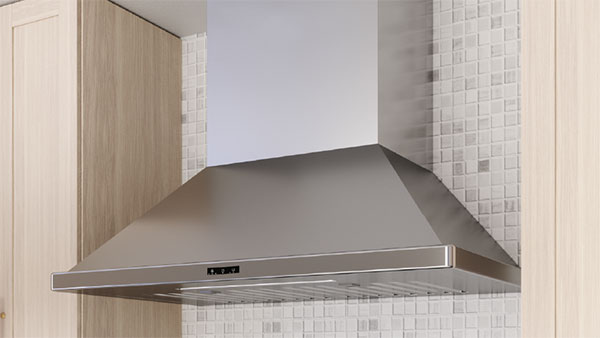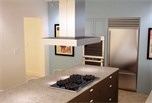 Should You Buy Appliances During Black Friday This Year?
Truthfully, it's not as good as years past.
You have to be very careful.
That "really good" deal may not be delivered until the middle of 2022 or later.
If you buy an appliance on sale, make sure they have it in stock and make doubly sure you can cancel it.
Buying that special with a longer lead may not be a bad idea if you have time.
However, you do have viable options with better delivery if you cannot wait.
Look at the LG, GE, and Beko lines, as their lead times are shorter.
The less risky option is to buy what's available now.
You may pay a bit more, but you'll be left without the uncertainty.
Good luck and Happy Holidays.
Additional Resources
Have questions on appliances? Read the Yale Appliance Buying Guide with the 10 most frequently asked questions, the best time to buy appliances as well as detailed profiles of all the brands. Well over 1 million people have read a Yale Guide.
Related Articles:
Why Should You Trust Us?
It seems that every appliance review has nothing but glowing comments about almost every product, yet you read customer reviews and they are almost universally bad.
We are here to fill in the disconnect. We'll give you the best features, and the drawbacks as well, including reliability based on over 37,000 calls performed by our service team just last year. Our goal is to give you ALL the information so you know what's right for you.
Please consider subscribing or adding to the conversation in the comments below. We appreciate you stopping by.
A Note About Pricing
Pricing on this blog is for reference only and may include time sensitive rebates. We make every attempt to provide accurate pricing at time of publishing. Please call the stores for most accurate price.