10 Kitchen Appliance and Lighting Remodeling Mistakes You Should Never Make
You have asked questions on the blog, on my email, through Yelp, Google, and Facebook as well. After 32 years working full time in the appliance and lighting industry, I have an idea of the major remodelling problems people seem to be facing.
Before I talk about potential problems. Let's talk about happiness with your appliances, lighting and kitchen project. It may be elusive, but it can be done.
Happiness
I was talking to our architect. He was all over the place with appliances and lighting between what brands, what products and what styles. The guy can design a 20,000 square foot showroom, but cannot pick 5 appliances.
Anyway, I asked him one question after looking at speed, steam, and regular ovens: What does happiness with your purchase look like after 1 year? New features are great if you use them or a waste if you do not.
That being said, there are only two places of concern when buying a kitchen of appliances.
Short on time? Get our free Appliance Buying Guide
Refrigerators and Cooking
First is the refrigerator. Your size is probably 36 inches, but what does it look like? Are you buying a counter depth, professional or integrated refrigerator? This choice has a potential $9,000 swing on your budget.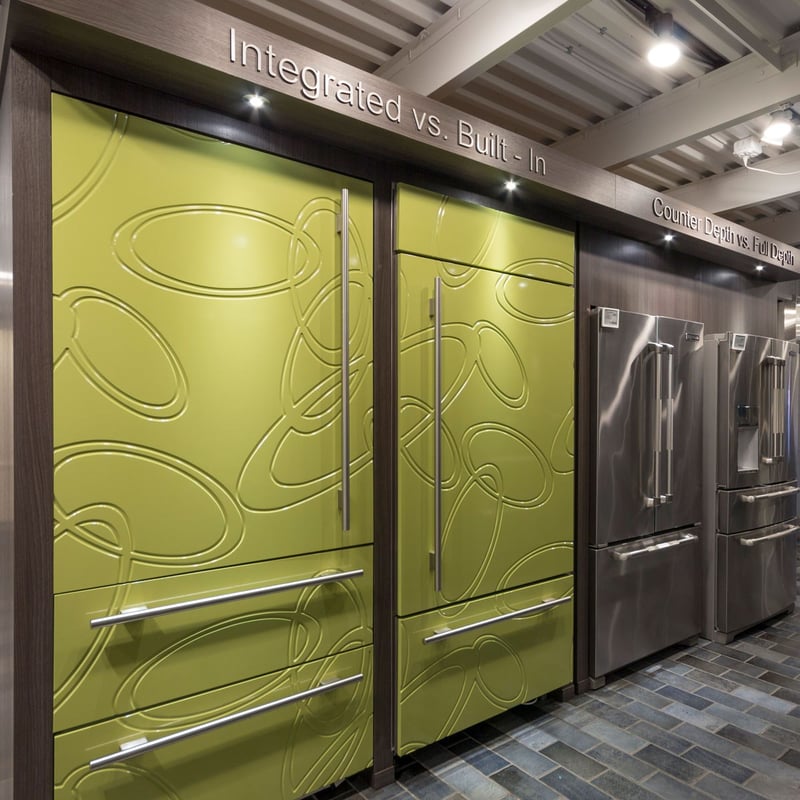 Secondly and more importantly, cooking has the most profound impact on your kitchen. Most ranges are 30 inches, but professional ranges can be 36, 48 or 60 inches. You can always split cooking to a cooktop and wall oven as well, changing your design completely.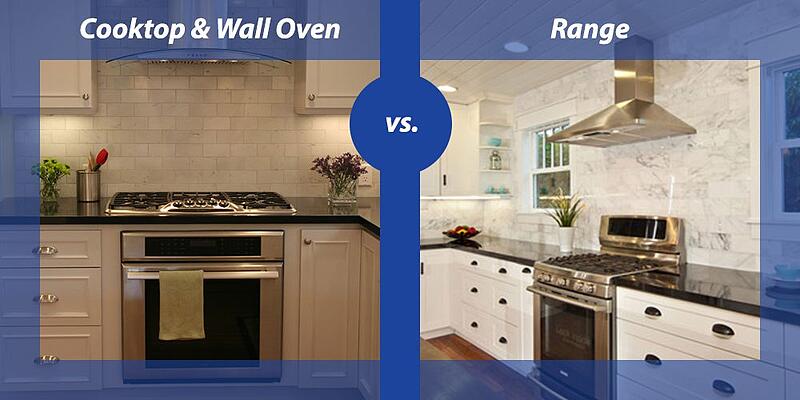 Then where will you put the microwave? In a drawer, through the wall or over the range? There are tons of choices.
But address those two areas and the rest is simple.
How to Avoid the Biggest Mistakes
You will learn about some real product problems in this article. Planning first and hiring reputable companies is the best way to avoid and mitigate any future problems later.
It is way more expensive to fix a problem once it happened, then having a good plan initially. Take your time and do not rush.
That said, we unfortunately, have experience with this as well. Our second remodel in Framingham went over budget by 40% (ouch).
Now let's look at the bad ideas.
They range from cost ineffective to bigger problems later.
10 Kitchen Appliance and Lighting Mistakes
1. Not Buying LED Lights
I spent the first 5 years of this blog extolling the virtues of LED lights. They will last 10-20 years and have a similar output as an incandescent. They emit far less heat and are way more energy efficient.
You should never buy an incandescent ever again.
2. Buying Extraordinarily Quiet Dishwashers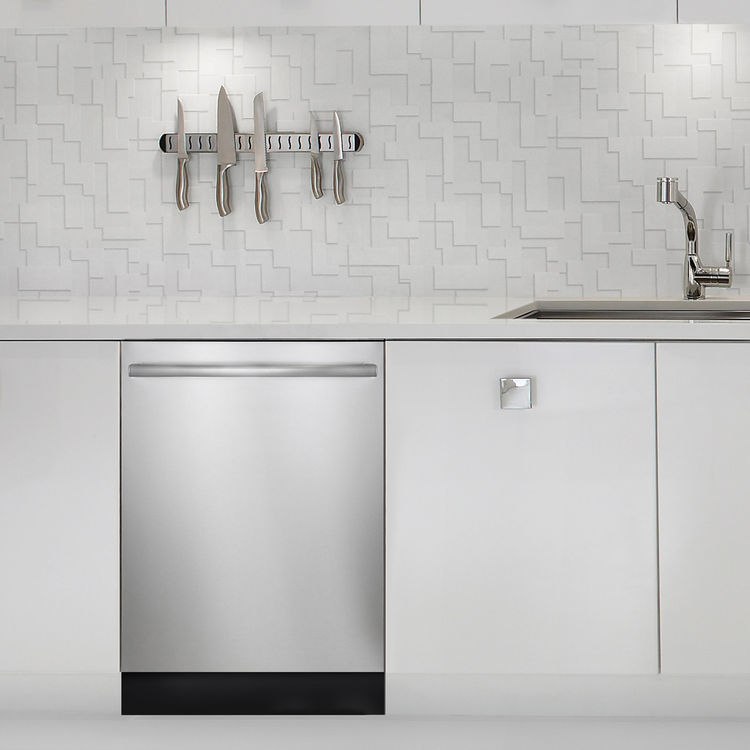 Folks, 44 DBs is quiet. 40 DBs is noiseless. Yet some comments speak about spending a $1,000 more to buy a 37 DB. You will not notice the difference in quietness between the Bosch Benchmark and Bosch 800 series for $1000 less.
3. One Light, One Room
Using one light produces low lighting

around the perimeter

Always use multiple lighting elements

to light a room
You want to light that room with a giant chandelier well or you will have tons of glare in the middle of your room and not much around the perimeter.
Lighting a room is part of our personal preference, but mostly different lighting elements like recessed, sconces, decorative and other ambient.
Plan your lighting before you build your space for a much better environment. That is crucial in kitchens in baths.
4. Buying Dual Fuel Ranges (non-professional)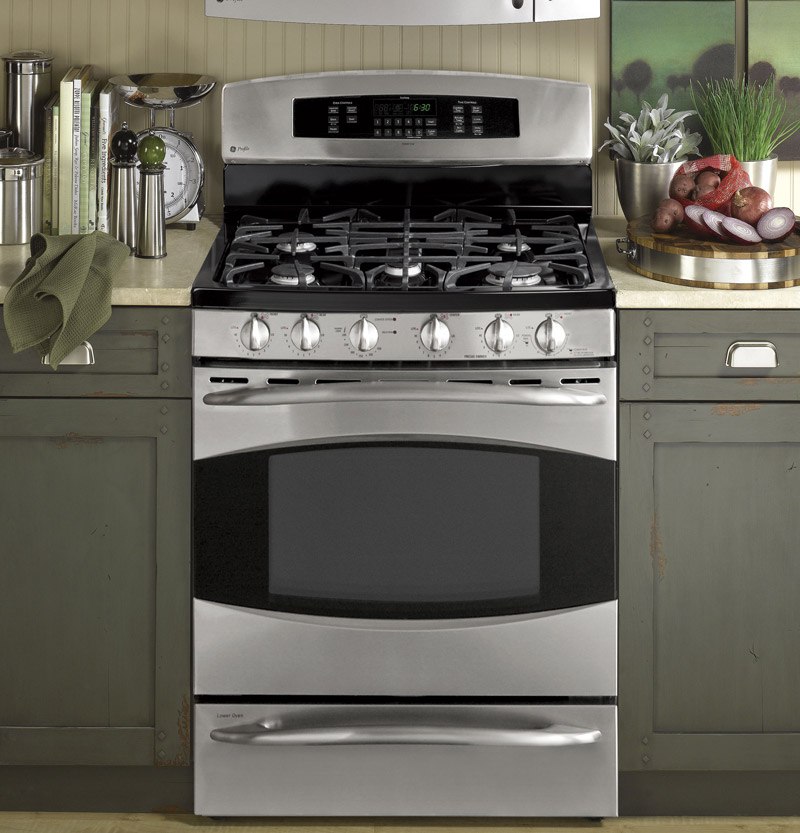 Ok, when you tell me you want a dual fuel range, you want a faster top with a better baking oven. You are correct about the better baking part.
Electric is a drier heat, better for baking whereas gas is moister and better for broiling.
However, the fastest and best cooking surface is induction. It even is faster to boil than the hottest 25,000 BTU Pro range.
You also do not have to run propane or a gas line to your house either.
5. Downdrafting A Pro Range
Ventilation is about capture area or size of the hood and CFM or speed of the blower.
Technically CFM is about how many cubes of air are blown through the hood in a minute. However, you first need to capture the smoke. That's why pro hoods are so deep.
Smoke is captured, channeled and exhausted.
Downdrafts have a 2-inch slot for capture area. Then smoke has to be reversed downward.
In other words: No Capture, No Channel, and then No Exhaust.
I do not care what downdraft "solutions" Viking and Best push. Their products will not exhaust a high-output range.
It is not possible.
6. Underutilizing a Vent
This one always perplexed me. The difference between a good and great vent is usually $200. Under-utilizing a vent will allow odors and grease to stay in your kitchen longer.
Broan has studies showing 4 gallons of grease can accumulate in a poorly vented kitchen in one year. Yuck.
7. Oversizing a Vent (for Massachusetts Residents)
You have a Wolf range in a new kitchen. That is not the time to learn about the 2007 Mass MakeUp Air Regulations.
Over 400 CFM, you have to replace air in your home. It is easy to do through your HVAC in the planning stage.
It is not simple once you have finished your kitchen.
Download our Ventilation Buying Guide for more about Makeup air and ventilation.
8. Stacking Wall Ovens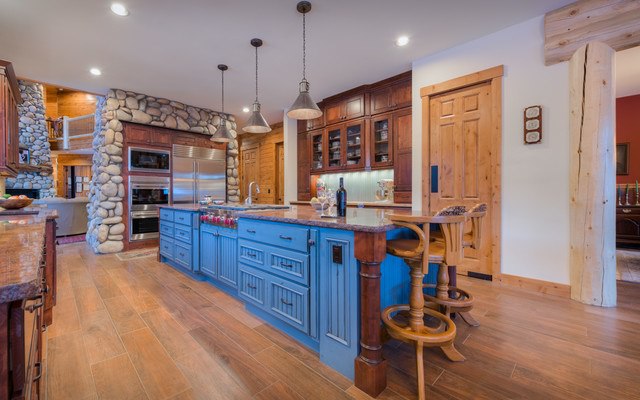 This is becoming more common yet it's dangerous. You want to save space but not at the expense of safety.
Double wall ovens with an appropriately mounted warming drawer are as high as you should go. Look at these images. The last one is mounted at 84 inches tall or over 7 feet.
You will be taking a burning hot plate from over your head? Not smart.
You should place ancillary ovens anywhere from an island to under a cabinet.
9. Outside Grills Placed on the Inside of Your Home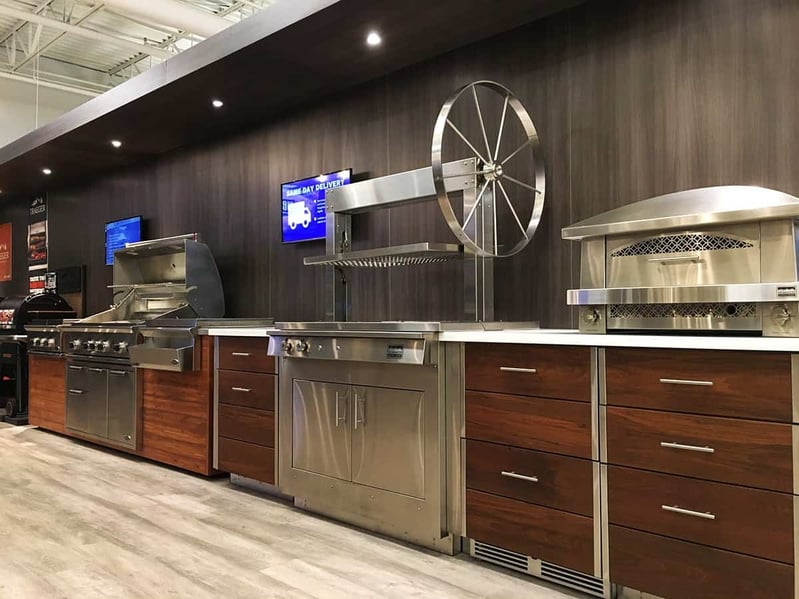 This is almost a guaranteed big problem, especially in Massachusetts. I have personal experience with this nightmare.
One of our best builders once had a previous customer who placed a Lynx grill (not our installation, thank heaven) on a three-season porch and needed advice.
I grilled some chicken sausage on the grill and watched the smoke billow past the hood. The poor guy had to buy a commercial hood with an enormous commercial blower on the roof. Plus, he had to reinstall special duct. Total cost $35,000 plus 2 months of planning and installation.
Now my point: A grill creates a ton of smoke. Place it outside. Totally outside.
If I have not discouraged you, then know many towns do not allow it by code.
If you are still unmoved, plan a huge vent. I mean HUGE. Residential vents cannot handle the smoke from an outside grill.
I still do not recommend doing this.
10. Not Knowing Who Will Fix Your New Appliances
Read the comments on this blog. Everyone hates everything with good reason. Appliances have become more technical yet there are very few dealers fixing them.
Appliances are unlike cars where every dealer will have a huge repair shop. Most dealers farm it to manufacturers who have also minimized the service.
This is the single biggest problem in choosing your appliances because statistically, you will need service within the first year.
Here is a stat you should consider: Yale logged 30,761 service calls in 2017. We will log over 35,000 in 2018. We are based purely in Boston, so you have to believe there is plenty of service calls in your area.
BTW, do not buy those highly pitched extended service plans either without knowing who will actually fix the products.
Make this part of your buying research. It's easy nowadays. Google it or use Yelp, Angie's List, and the Better Business Bureau.
Final Thoughts
It's not hard to design a kitchen. Start with cooking and plan from there. If you love to cook, then vent accordingly. Research prices, but research experiences of what happens after the sale.
Additional Resources
Want more information on appliances? Get the Yale Appliance Buying Guide with features, specs, buying strategies, and the answers to the top 10 appliance questions. Well over 350,000 people have read and trusted a Yale Guide.

Related Articles
Steve Sheinkopf
My goal has always been simple: I want Yale to be the best retail experience anywhere. I have tried to create a compelling environment for customers and employees alike.
A Note About Pricing
Pricing on this blog is for reference only and may include time sensitive rebates. We make every attempt to provide accurate pricing at time of publishing. Please call the stores for most accurate price.