What Appliances are Compatible with Amazon's Alexa? (Reviews / Ratings)
Editor's Note: You will be able to tell your wall oven to cook lasagna. It will then scan your refrigerator for the ingredients and set your dishwasher for the proper cycle. We are very close to that day.
Internet appliances are the way of the future and every brand is working towards more functionality.
There are two more immediate issues. First, are the security issues. For instance, it may be possible to hack your information through your appliances.
Which format will end up winning- is the other question. Will Google, Amazon, Apple or Samsung win the battle for your home?
You may (or may not) need a singular format so the appliances talk to each other and are compatible.
Which Brands and Appliances Can be Connected to Alexa?

"Alexa, tell Jenn-Air to preheat the oven to 350 degrees."
Like something out of a Jetson's cartoon, we can now talk to our appliances.
With Amazon's Alexa, which is a cloud-based voice service, you can issue simple voice commands to Alexa and they can control compatible appliances.
Smart homes are becoming the norm. From Wi-Fi thermostats, smoke detectors, and electrical outlets to light bulbs and doorbells, it was only a matter of time for your appliances to follow suit.
LG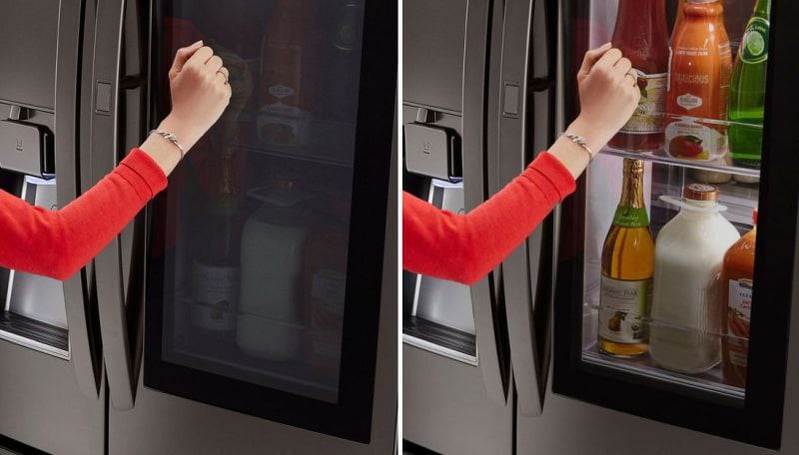 LG's InstaView Refrigerator
LG was the first to announce plans to bring Alexa to their refrigeration in early 2017. LG's Smart InstaView fridges would allow you to add items to your grocery list or order them directly from Amazon, search recipes, and play music all with Alexa.
LG LMXS30796D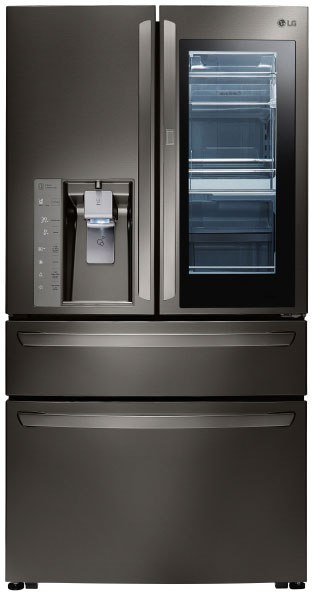 Bosch
Bosch has announced Alexa integration into their Home Connect line of appliances. Currently, Home Connect is offered in their coffee system and a single dishwasher.
Soon you'll be able to start the dishwasher or brew a cup of coffee by simply telling Alexa to do so. The dishwasher will be especially handy, no more remembering to turn on the delayed start. Just tell Alexa when you want it to start a cycle.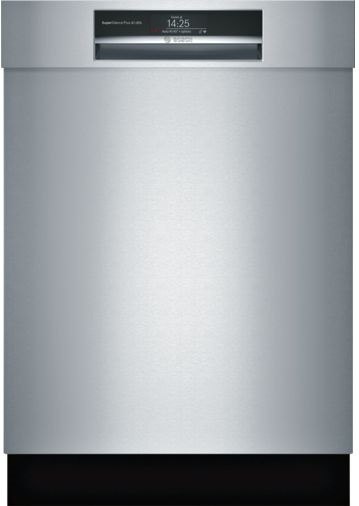 Jenn-Air
Jenn Air first came out with Nest compatibility with the ovens but has recently added Alexa capability to their smart wall ovens as well.
By enabling Remote Start, you can control your oven with the Alexa app. Preheat the oven, set a timer, ask the remaining time. You can entertain guests and monitor your cooking effortlessly.
Whirlpool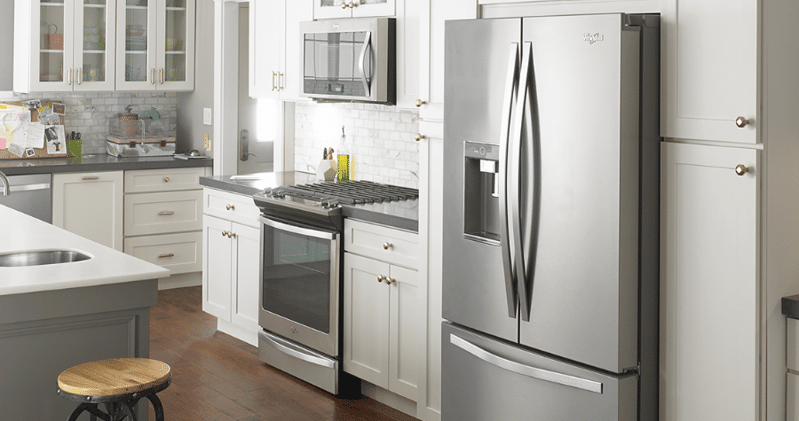 Whirlpool has gone all in with their lineup of upcoming appliances. Their refrigerators will allow you to boost ice production with Party Mode or check the filter status all with a simple "Alexa". Their Smart Front Control Range will allow Alexa to set time and temperature as well as select the cooking mode. Their laundry appliances will have Alexa stop and start commands and the capability to ask the remaining time.
GE
GE has created their own appliance assistant that is Alexa compatible names, Geneva. GE has the most appliances with Alexa integration. They have a full kitchen suite (fridge, stove, wall ovens, dishwashers), laundry, and even air conditioners that can be controlled via the Alexa/Geneva voice command system.
Final Thoughts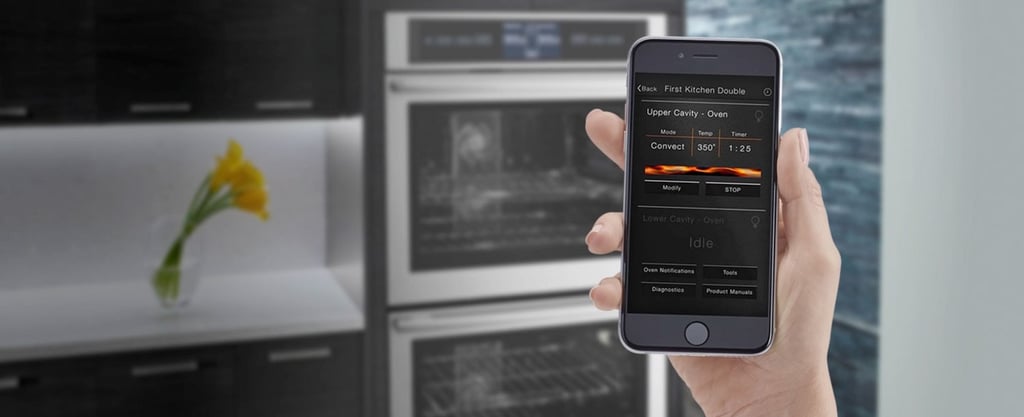 We should see significant more offerings in 2018 as smart appliances become the norm. Being able to control them via voice is great but being able to diagnose issues remotely but your appliance alerting you when there's a problem is priceless.
Nobody loves a broken appliance the day before you have 25 people over for dinner.
However, you do not want your house hacked through your appliances. Just be careful.
Additional Resources
Download our Appliance Buying Guide with features, specs, and inside buying tips to every major brand. Well over 210,000 people have read a Yale Guide.

Related Articles:
Brett Lucero
Brett Lucero has been with Yale Appliance + Lighting since 2005, working in our delivery team before transitioning to the sales department. Brett enjoys spending time snowboarding, striper fishing, and golfing.

Schedule a showroom visit with me
A Note About Pricing
Pricing on this blog is for reference only and may include time sensitive rebates. We make every attempt to provide accurate pricing at time of publishing. Please call the stores for most accurate price.