Why You Will Have Appliance Problems and How to Avoid Them
There is a simple internet lesson. You should never Google any of your beloved products and/or services, because there will be legions of dissatisfied people writing to the contrary. However, you have to be prepared and do some research on appliances.
In 2012, I wrote an article called KitchenAid vs. Bosch Dishwashers. If you are looking to spend $600-1,200 on a dishwasher, those two brands are the most popular. Since then, there have been 62 comments disliking them both, mostly from prior buyers (not Yale customers, thankfully).
The blog has been a lightning rod from angry customers for every manufacturer. In fact, no major brand has been spared. I bet there is a huge proportion of your friends who dislike their new appliances.
Appliances in the Internet Age

Retailers and brands have been battered across the internet. The least serviced brand sold at Yale by far is Miele at 2.9% service within the first year with the industry average at 18-24%. They have 1.7 star reputation on Yelp in California. There are retailers about the same size as Yale with A+ grades from the BBB, yet have 174 registered complaints within the first year.
In many ways, our industry still operates in the 1980's, and in some ways they are a victim of unrealistic expectations. However, if you are buying a kitchen full of appliances, at some point you will be disappointed, despondent or very angry. It is a shame, because in many ways appliances are much better than even just 5 years ago.
Before you keep your ancient kitchen, however, there are still ways to buy new kitchen appliances without losing your mind. You need to understand the pain points, which revolve around three major categories: Product Service, Installation and Delivery.
Product Service
If you buy a kitchen full of appliances, let me say this statistically: You will have at least one repair issue within the first year. Appliances now break down 18-24% within the first year. Globalization of appliances, especially sourcing of parts, has caused some of the problem. Also, new energy laws have changed the compressors to work more often causing problems earlier.
With all these issues, most retailers do not employ a single technician. Not One. Manufacturers have cut back dramatically in this area as well. Bosch has 5 techs covering all of New England. Miele has two. Frigidaire, Dacor, Viking, and Electrolux have none. Even Whirlpool is struggling with their partnership with Sears at A&E.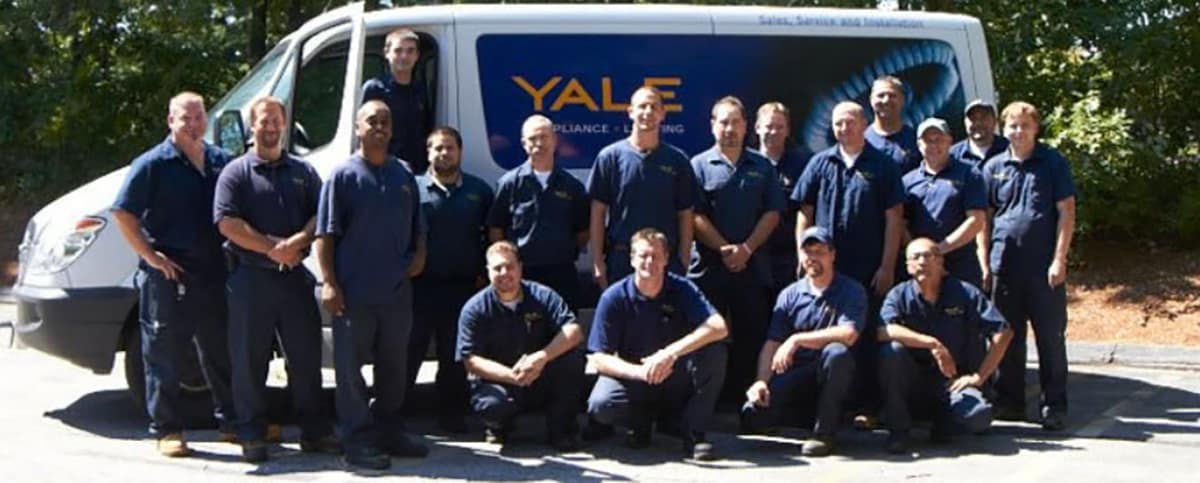 Yale Appliance Service Techs
The Solution
You have to read reviews to understand who does what. If you are buying from Home Depot, Lowes and Best Buy (yes, you should consider them), ask who they use for service. Then use Google and Yelp to vet that provider.
Almost every business, has a A+ Better Business Bureau rating, especially if paying a fee to join. Here is a tip: Look at the number of complaints registered against that business.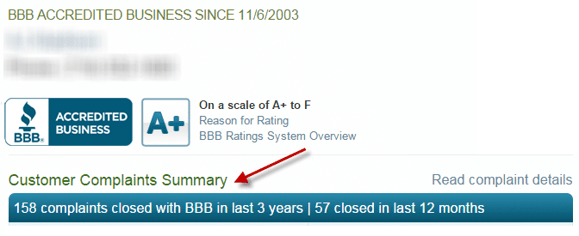 Nobody is perfect, but you want to be mindful of a business with repeated issues.
Delivery
In the ultra competitive world of appliances, free delivery has become the norm. Nobody says good delivery, because delivery is a huge expense with Workman's Comp, gas, truck, insurance and the three delivery guys. It's tough to deliver properly at no charge, and it is tougher to find people to do a demanding job for next to nothing.
That is fine, if the delivery is curbside only and you want to lug it inside yourself. Read up on "White Glove" delivery, because it does not include unpacking, hooking up or removing the old unit.
We charge $79 for a delivery, but people expect us to charge for really tough deliveries of Sub-Zero, Thermador and Miele products. They also expect us to climb stairs, hook up their appliance and leave their house intact.
The Solution
As previously mentioned, I think curbside delivery is fine if you and/or your contractor can lug the product in your house. You must not sign for products until you have thoroughly inspected them. Read the delivery complaints on the internet. You are powerless once you sign that form from an internet retailer.
Document any damage to your property and get a manager on the phone immediately. It is like calling the police in an accident. Do not leave any wiggle room or you will lose your claim.
I would ask the appliance store if their delivery provider is CORI certified (checked for major crimes) along with random drug screenings. Only a few actually are.
Installation
My friend Joe once called me to install his Thermador columns. He was desperate. I could not help him, because he lives in Austin, Texas. He ended up spending $1,200.
It is a pretty common story. The average time to attach a panel on a popular integrated refrigerator is 6-8 hours.
Unfortunately, the installation of many products, especially built-in refrigerators and wall ovens, has become more complicated with fewer capable people. Many builders are deferring the work…which leaves who?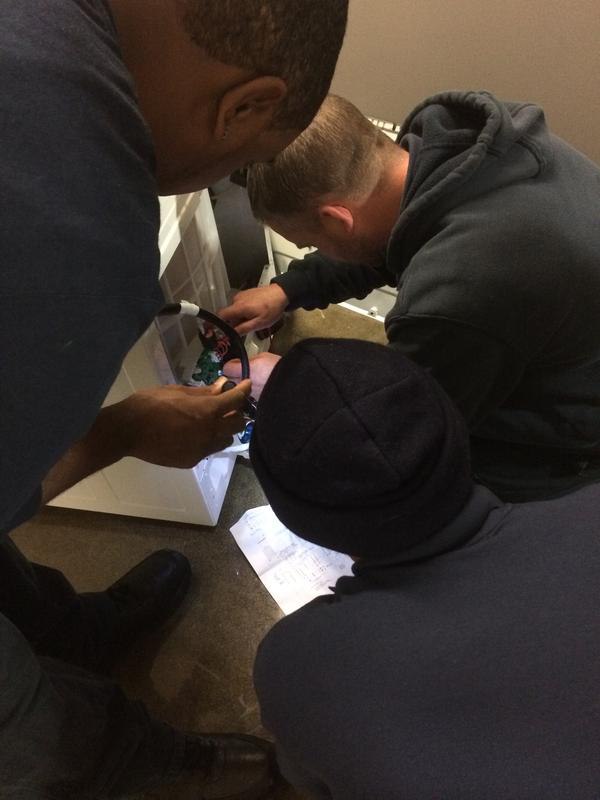 Three Yale Appliance techs installing a washer
The Solution
Installation has to be part of the conversation before the sale. Your appliance dealer has to be part of the solution especially if your builder has not installed some of the latest appliances.
Conclusion
You are entitled to a good price. I have never met anyone who has said "I want the lowest price but want to wait 10 hours for a delivery of a damaged appliance". You probably do not like waiting two weeks for a service call either.
Appliances are better than ever in terms of function, but service and delivery vary greatly amongst the stores and internet vendors. Save yourself some time and tons of aggravation later by preparing yourself first. Do some research, read reviews and ask tons of questions.
Once you sign an appliance delivery contract, the products and any potential issues from many retailers are yours.
Additional Resources
Download a free Yale Buying Guide covering all topics of appliances and lighting. Over 110,000 people have read a Yale Guide.
Steve Sheinkopf
My goal has always been simple: I want Yale to be the best retail experience anywhere. I have tried to create a compelling environment for customers and employees alike
A Note About Pricing
Pricing on this blog is for reference only and may include time sensitive rebates. We make every attempt to provide accurate pricing at time of publishing. Please call the stores for most accurate price.