5 Major Problems Hurting the Appliance Industry (And What You Must Know as a Buyer)
The appliance industry has problems. Lots of them in fact.
Most dealers are just showrooms with no service, technical, and logistical support. That leaves you with 5 problems when buying an appliance.
They are Damage, Delivery, Installation, Service, and After-Sales Support (especially on high-end products).
You likely wouldn't expect to hear that from the CEO of a 90+-year-old appliance company, but it's the truth, and it needs to be said.
In this article, I'm going to discuss these significant issues we're seeing at Yale Appliance + Lighting, why they're happening, and what you should be aware of as a buyer.
So here goes...
Damage
Damage has become a huge issue in our business. We look at damage percentage monthly and now have it below 2% (finally).
There are two reasons for this problem.
First, manufacturers have skimped on the packaging. Instead of full boxes, you will see your appliance wrapped in plastic with Styrofoam protecting the corners.
It is much easier to breach and damage the unit with this type of cover.
Secondly, many brands are foreign and units are shipped in from distant places. In the old days, that Maytag washer was shipped from Newton, Iowa.
Now your LG and Samsung washer is shipped from Korea to California with warehouses in between until it reaches your location. There are way more opportunities for damage due to mishandling.

Many of you who read this blog are from California and Oregon (great Pinot, BTW).
If you are buying your appliances off the internet from New York, your Samsung/LG now must travel the opposite way from New York back to you after crossing the country
The damage rate in this industry could be 10% or even higher.
How Do You Protect Yourself: Never, ever sign for any units without a complete inspection. The chances of damage are high.
Once you sign off for a unit, you absolve that vendor and delivery agent from any responsibility. So be sure before you sign.
Delivery
It's amazing whom we are letting into our homes.
We run CORI background checks on every delivery/service tech who enters your home, but most companies have no idea who is working for them.
Like most other aspects of the appliance business, you still must wait for a prolonged period of time. Even the cable company is better nowadays.
There are a few companies with tighter windows and Uber-like interfaces narrowing down your times. However, that is an extraordinarily rare exception.
Short on time? Get our free Appliance Buying Guide
There is also a wide range of delivery options these days. Most of it is misleading.
The simplest option is to drop it at your doorstep. It's easy to understand. However, you have to lug the appliances into your home.
However, "White Glove" delivery or delivery inside your home is the other more common paid option.
It varies from dealer to dealer, but stairs, simple installation like electric cords, and removal of your existing appliances have charges even in a White Glove delivery.
How Do You Protect Yourself: Get the charges up front and on your invoice, so there is no question what happens on delivery? If not, you are allowing deniability. Once again, check everything before you sign.
And everything means damages to your floor, walls, and cabinets…because that happens as well.
Click here for our FREE Delivery Checklist with 10 key issues to ask your appliance dealer
Installation
Look at this refrigerator.
Pretty isn't it?
How long does it take to install a panel on this Thermador column? To a first-time installer, this refrigerator requires 4-6 hours of time at a minimum.
Many contractors do not want to spend that much time installing a refrigerator.
Dishwashers, gas ranges, wall ovens, and cooktops all require more specialized installation. However, who will be doing it and for how much?
How To Protect Yourself: You need to document who will be installing your new appliances. Is it the contractor, cabinet supplier or appliance store?
Now the bad part: Dishwashers, water dispensers and especially laundry have the ability to leak and cause extensive damage to your home. Be alert the first time you install any of these appliances.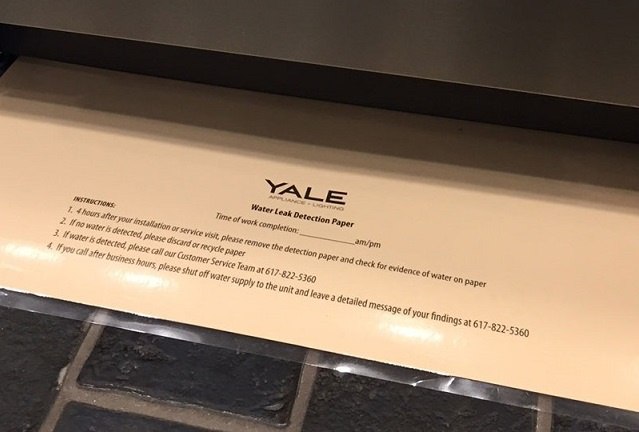 We place leak detection paper in front of these appliances to monitor water. You should consider doing the same after your delivery.
Service
Appliances break more now than ever. French door refrigerators and professional gas ranges need service 30% of the time within the first year.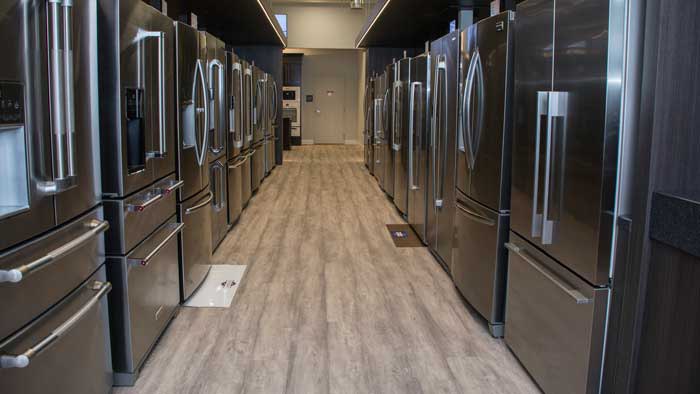 Yet most stores do not employ a single technician to help with ever increasing appliance problems.
If you are looking for the manufacturer to help, think again. Many manufacturers either have no service or have reduced their service staffs over the last few years.
How To Protect Yourself: Know where to turn for service. Figure out who will be fixing your appliances before you buy them, not after they are in your home with an issue.
Tip: Do not buy an extended warranty from any company without a service department. Save yourself another bad experience.
After-Sale Support
There is none…
Sure the average appliance salesperson can sell a side-by-side refrigerator or top load washer.
However, you will receive no help on the more complicated products like steam, twin convection, and speed ovens or hybrid or professional barbeques.
There are dealers across the country like ABT in Chicago or Don's Appliances in Pittsburgh offering classes.
However, for the other 98% of the appliance dealers, you are truly on your own.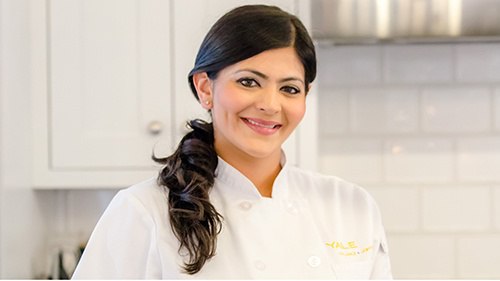 Yale Chef Saba Wahid

How to Protect Yourself: Be more informed than your appliance dealer. Take cooking classes from your local culinary school or find an appliance store invested in training after the sale.
Final Thoughts
You have the most leverage before you buy your appliances.
You need that time to figure out who will be installing and servicing your new appliances. Check reviews on Yelp, Angie's List, and Google. Ask a ton of questions, get every aspect of a sale on the invoice.
Most appliance dealers are glorified showrooms offering no service, install or can even answer a basic question after the sale.
You want to find the ones that are not.
Additional Resources
Looking for more help on appliances? Get the free Yale Appliance Buying Guide with the 10 most frequently asked questions, their answers, features on the major brands, and lastly, advice for the best buying strategies. Well over 355,000 people have read a Yale Guide.

Related Articles:
Steve Sheinkopf
My goal has always been simple: I want Yale to be the best retail experience anywhere. I have tried to create a compelling environment for customers and employees alike.
A Note About Pricing
Pricing on this blog is for reference only and may include time sensitive rebates. We make every attempt to provide accurate pricing at time of publishing. Please call the stores for most accurate price.