Our Best Front Load Washers article is an article that we update frequently as rebates change from month to month. Recommendations can change with prices.
Washing machines have become as much about energy and water savings as they are about washing clothes.
In addition to the traditional top loader, there are more economical front loading washers as well as the somewhat temperamental hybrid washer (or cross between the two of a top load with no agitator).
Of the three, front load offers the larger size with better efficiency and a higher spin. This in turn reduces drying time.
Top loaders have the reputation of being more reliable. Based on 20,000 service calls in our service department, there is only a 2% difference in service within the first year.
Individual washers are first, scroll down for pairs including a $999 Samsung front load pair for the set.
Short on time?
Get our free Washer Buying Guide »
Washers
Pricing updated for July, 2016
Samsung has made a name for themselves in laundry market by creating features that people will actually use as opposed to some of the more gimmicky brands out there.
Their entry line machine will come with their Diamond Drum interior that will be gentler on clothes then most other machines.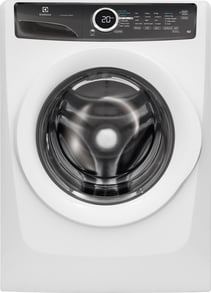 Electrolux has just reintroduced their new laundry with a new control panel. You buy a lot with a basic front load like 5 speeds and 5 wash rinse temperatures and just about every cycle you need.
This "entry" line unit will still give you every feature you could want as well as a second floor installation guarantee.
Samsung is the largest at 4.5 cubic feet. Steam is great for loosening tough stains as well as wrinkles. Steam by itself can also refresh clothes without a washing cycle. We also wrote a post about steam washers, and Samsung has good technology and controls.
It will also include the AddWash system, allowing you to add laundry mid cycle which is an industry first (pedestal not included).
Maytag has a few interesting features such as Pre-soak, Steam and Adaptive Cold Wash Technology, combined with HE Detergent, Maytag cleans the best in cold water. It is large at 4.3 cu. ft. capacity and has a 12-hour tumble cycle, so your clothes won't wrinkle.
The new 517 series is the upgrade with two pumps for a fresh water rinse. The second pump will reduce wash times as well as guarantee that no detergent sneaks into the final rinse.
This unit also adds steam to loosen dirt and other stains. Electrolux is also the only machine with a second floor guarantee for quietness and less vibration.
Top Front Load Washer & Dryer Laundry Pairs
Most people concentrate on the washer as part of a laundry purchase, yet the dryer is very important.
Most of the front load dryers now have sensor dry, which automatically shut down the heat by sensing moisture in clothes. This will save you money and prevent shrinkage of clothes.

Samsung always promotes around holidays like July 4th, Labor Day and Black Friday. This deal ends July 5th unfortunately.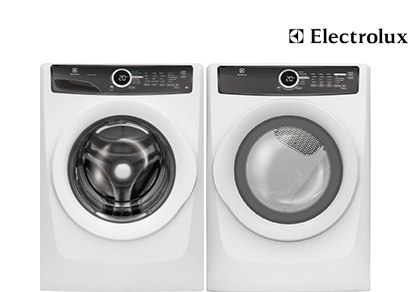 This new Electrolux pair can wash a small load in 40 minutes along with every other major cycle. You can place this on a second floor, because it runs quiet and has second floor guarantee.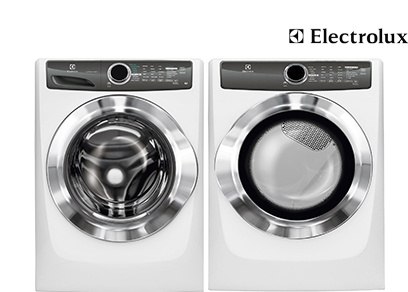 Electrolux adds the second pump for a fresh water rinse in the washer, so your clothes are naturally cleaner. This pair adds steam in both washer and dryer.
Steam in the washer loosens the tough stains in the wash and can be used to de-wrinkle and remove odors in the dryer.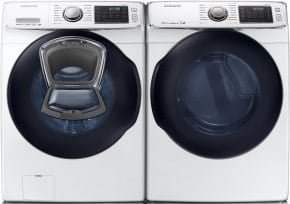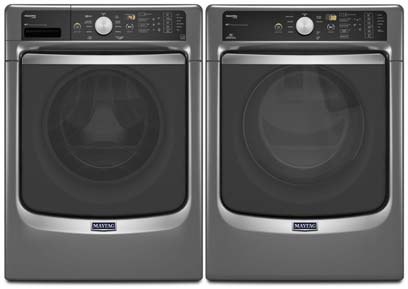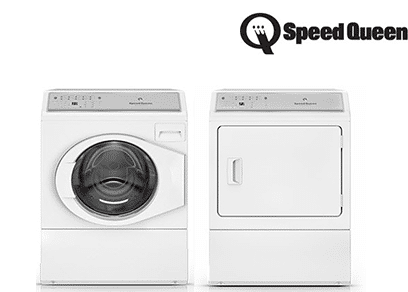 Speed Queen is a throwback to the old more reliable washers with all steel instead of plastic. Both machines carry a 5 year complete warranty. Speed Queen is the best constructed machine on the market.
Which Should You Buy?
Confused? Don't be. All the machines have an abundant number of cycles and features. Every unit has 5 speeds and different temperature selections for every fabric type. Back when I started, it was 1 speed and three temperatures.
That Samsung looks good at $999, but Electrolux is very competitive at $1,199.
Samsung is the largest and fastest. Maytag is the best in cold water. I like the Electrolux for second floor installation and their fresh water rinse leaves less detergent in the clothes as well.
Additional Resources
Download our Yale Laundry Buying Guides with all the features, terms and brands of laundry. Over 160,000 people have already found answers in a Yale guide.
Related Articles