How To Buy A Stackable Washer And Dryer
September 1st, 2020 | 7 min. read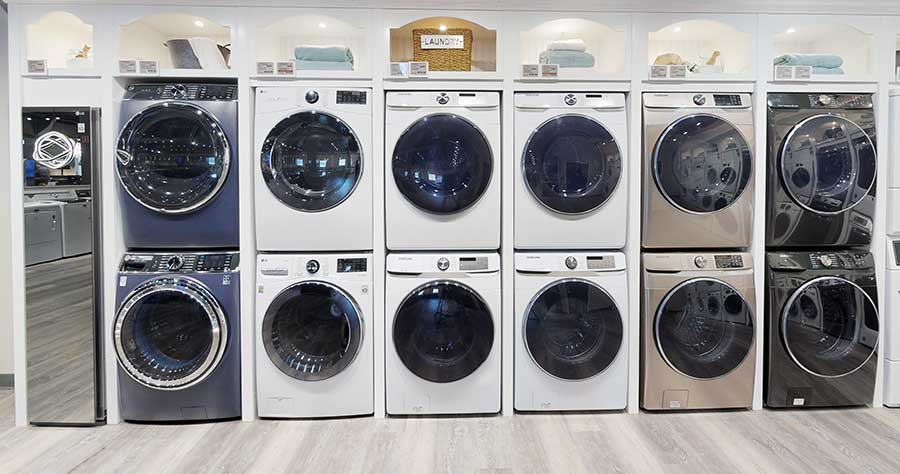 After refrigerators, stackable laundry is one of the most returned items for several reasons.
It's not a happy experience with mounds of dirty laundry and still has to return your washer and dryer for an issue.
In this article, you will learn how to buy a stackable washer and dryer with five primary considerations so you can shop with confidence.
I will also show you the reliability of every stackable washer and dryer on the market and four sets to consider.
The good news is you can find a stackable washer and dryer meeting almost any requirement.
So, let's answer the pressing question:
Can All Washers And Dryers Be Stacked?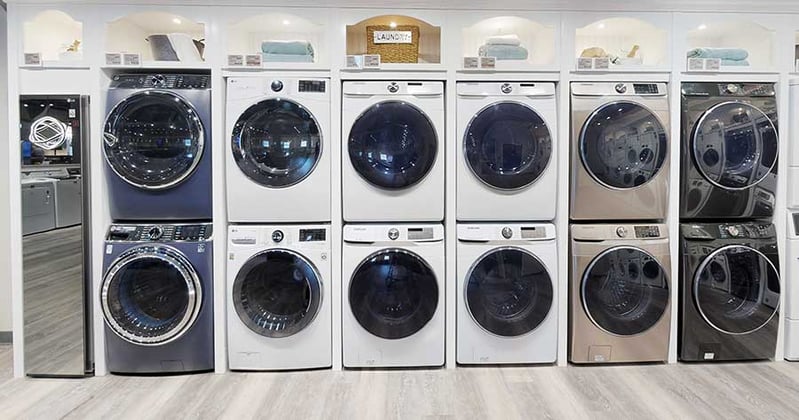 Front Load Washers And Dryers at Yale Appliance in Hanover
Almost every front load washer, except for Speed Queen, can be stacked. GE, Electrolux, LG, Samsung, Maytag, Whirlpool, and Frigidaire front-loads are all stackable machines.
Top load laundry cannot be stacked.
You want to stay within the same manufacturer for your washer and dryer because their stacking kits differ.
Washers are always on the bottom because they are much heavier than a dryer.
How To Buy A Stackable Washer And Dryer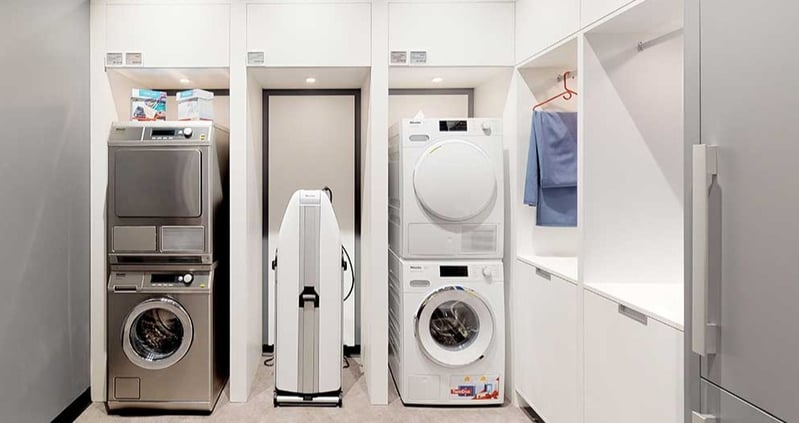 Stacked Miele Compact Laundry at Yale Appliance in Framingham
Always Check The Dimensions Of Your Space
Dimensions are a big problem because front-loads tend to be taller and deeper than your existing washer and dryer. If you are replacing your washer or dryer, measure your space carefully.
Living in Boston is even tougher with narrow staircases and hallways. You want to measure from your front door and all points to the laundry room.
Dimensions Of Full-Size And Compact Stackable Washers and Dryers
There are two types of stackable laundry, full size and compact.
The dimensions are entirely different, with full size being much larger at 36-38 inches in height, 27-29 inches wide, and 30.5 to 36 inches deep.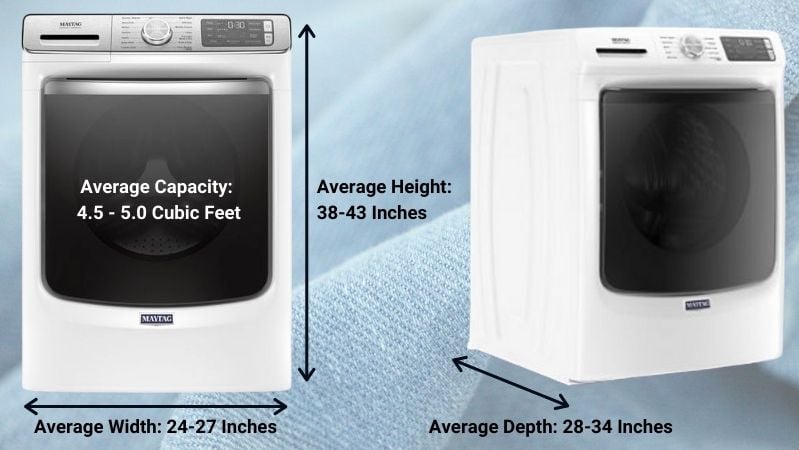 Average Size of a Front Load Washer
Compact laundry is smaller at 35 inches in height, 24 inches wide, and 24 inches deep.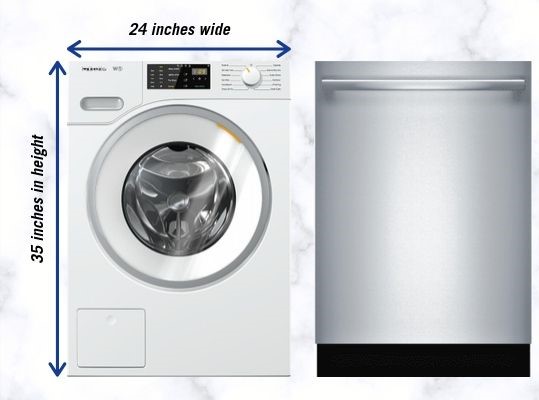 The Average Compact Laundry Size is the Same as a Dishwasher
It's the same size as a dishwasher and can fit in a 24-inch cabinet. You can place your compact laundry in your kitchen if you wanted to.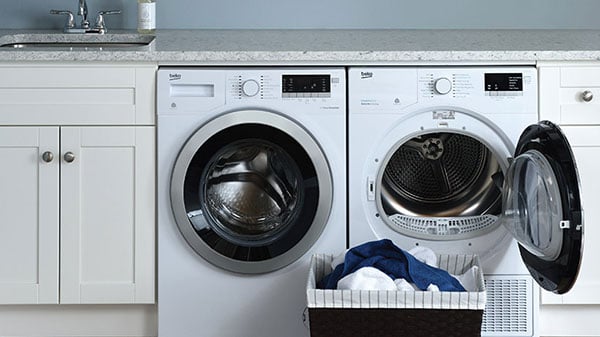 Beko Compact Laundry Installed Within Cabinet Spaces
Compacts are also easier to install with more venting options as well.
The cubic footage difference between compact and full size is substantial, with compact being 2.3-2.5 cubic feet on average. Full-size laundry is 4.3-5 cubic feet on average and can be even much larger.
Compact laundry is ideal for three people or less, while full-size laundry can handle larger laundry loads.
Pro Tip: You want to stay within 4.8 cubic feet for less depth on a front load washer. Five cubic and greater is over 34 inches deep and much deeper than a normal dryer.
Read more: How To Buy A Front Load Washer
Fuel Type And Power Requirements For Stackable Washers And Dryers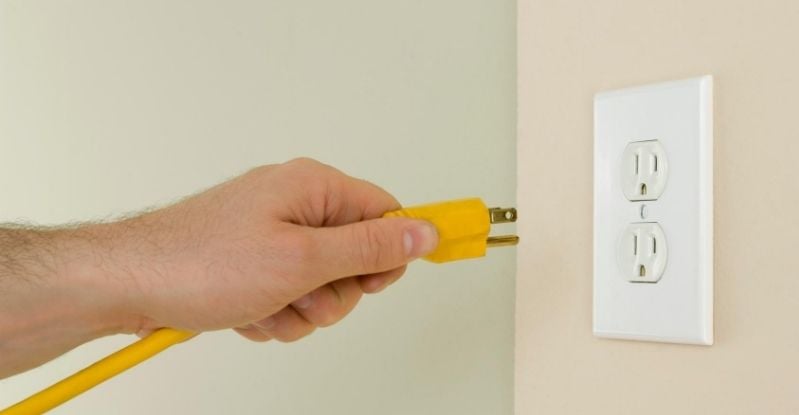 110-Volt Electrical Outlet And Power Cord
Gas versus electric laundry machines is your next consideration. Most stacking sets in the city are electric.
The machines do look the same, so look at the outlets and cords of the existing dryer.
Electric is 220 Volt, and gas is 110 volt.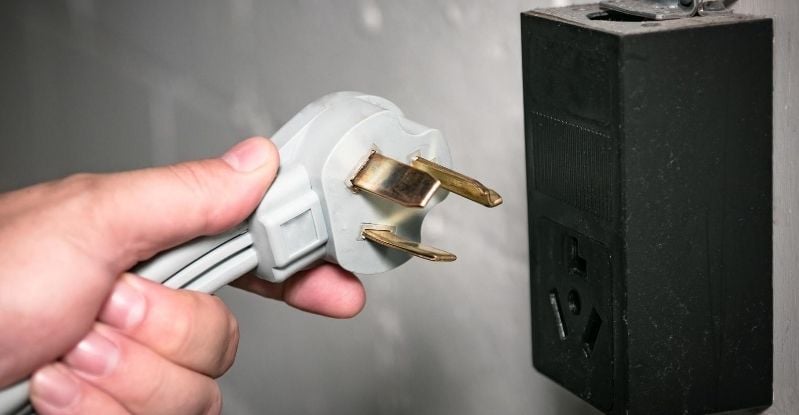 220-Volt Electrical Outlet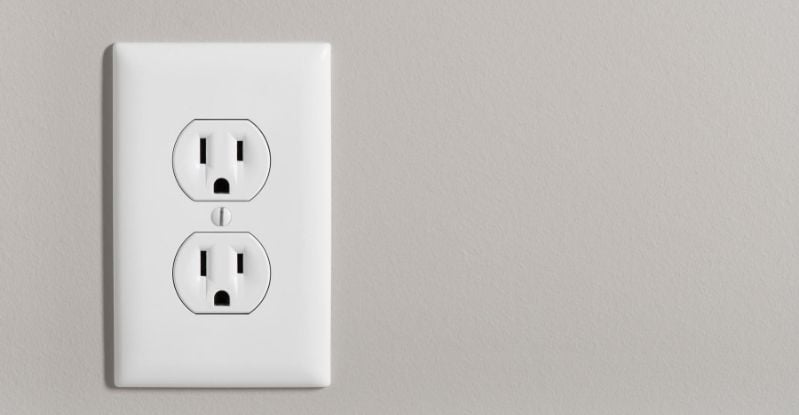 110-Volt-Electrical Outlet
At one time, the rule of thumb was if you can plug your hairdryer in the outlets, its gas.
Pro Tip: One requires a heavier cord than the other.
I have some good news if you want to turn your kid's old closet into your new laundry room.
All you need is a water line, a drain, and 110-volt power for the washer and 220-volt for the dryer.
The exception for dryers is Miele. Their revolutionary dryer requires only 110 volts.
Should You Buy A Vented Or Ventless Dryer For Your Stackable Laundry?
Existing dryers in the suburbs like Needham, where I grew up, are almost always vented. Most of the condo buildings in the Seaport and other towers are ventless.
Full-size laundry is almost always vented, whereas compact is almost always ventless.
If you have a plastic accordion vent or a hole in your laundry room to the outside, your home requires a vented dryer.
Let's take your kid's old closet as an example.
You could buy a ventless dryer, especially if the dryer is located on an inside wall, so you wouldn't have to run a vent to the outside.
Read More: Best Ventless Options for Full-Size Stackable Laundry
Heat Pump Vs. Condenser Dryers For Ventless Dryers
We cover this topic in other articles. Condenser dryers use heating elements to dry, whereas heat pumps use compressors to store and recycle air.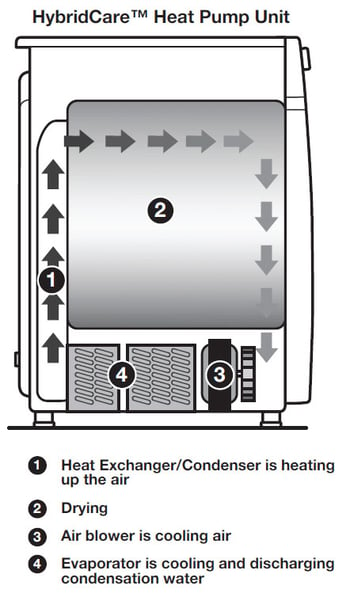 Of the two, heat pumps are more efficient and emit less heat back into your room.
Read More: What Are The Benefits Of Ventless And Heat Pump Dryers
What About A One-Piece Stackable Washer And Dryer?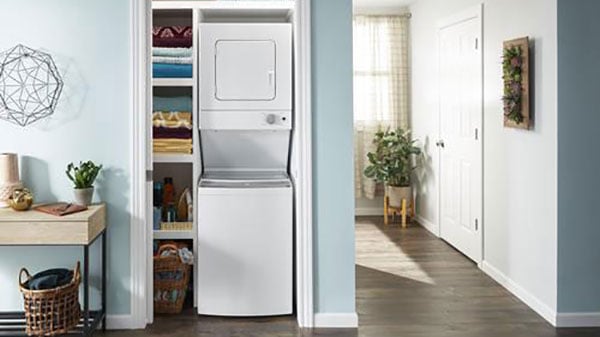 Whirlpool Unitized Washer And Dryer
It's certainly an option, just not your best option. The Whirlpool Thin Twin is 24 inches wide but is small on the inside at 1.5 cubic foot usable capacity as a top load.
You will have much more capacity with a Beko or Samsung for a few dollars more.
Speed Queen has their front load one-piece stack, but it's over $3,000 or $1000-1300 more than the other brands with less capacity and features.
These are options to consider, but you can buy smarter with two stackable pieces rather than one unitized unit.
So, we'll look at a few models and explain why you should consider them in your laundry room. But first, let's talk about reliability for full-size and compact washers and dryers.
Reliability
Most Reliable Full-Size Front-Load Washers For 2020 To Date
| | | | |
| --- | --- | --- | --- |
| | Service Qty | Shipped Qty | Service Ratio |
| GE Appliances | 31 | 739 | 4.19% |
| Whirlpool | 13 | 263 | 4.94% |
| Samsung | 25 | 485 | 5.15% |
| LG Electronics | 95 | 954 | 9.96% |
| Maytag | 94 | 216 | 43.52% |
| Speed Queen | 5 | 7 | 71.43% |
| Grand Total | 263 | 2664 | 9.87% |
Most Reliable Front-Load Dryers For 2020 To Date
| | | | |
| --- | --- | --- | --- |
| | Service Qty | Shipped Qty | Service Ratio |
| GE Appliances | 10 | 515 | 1.94 % |
| Samsung | 32 | 690 | 4.64 % |
| Amana | 7 | 126 | 5.56 % |
| LG Electronics | 121 | 1697 | 7.13 % |
| Whirlpool | 39 | 434 | 8.99 % |
| Maytag | 101 | 670 | 15.07 % |
| Speed Queen | 38 | 135 | 28.15 % |
| Asko | 2 | 6 | 33.33 % |
| Grand Total | 350 | 4273 | 8.19% |
Most Reliable Compact Washers For 2020 To Date
| | | | |
| --- | --- | --- | --- |
| | Service Qty | Sold Qty | Service Ratio |
| Beko | 2 | 115 | 1.74% |
| LG | 1 | 31 | 3.23% |
| Bosch | 25 | 700 | 3.57% |
| Samsung | 52 | 502 | 10.36% |
| Asko | 10 | 91 | 10.99% |
| Whirlpool | 32 | 209 | 15.31% |
| Miele | 27 | 166 | 16.27% |
| Fisher & Paykel | 1 | 3 | 33.33% |
| Blomberg | 8 | 13 | 61.54% |
| Total | 158 | 1830 | 8.63% |
Most Reliable Compact Dryers For 2020 To Date
| | | | |
| --- | --- | --- | --- |
| | Service QTY | Shipped Qty | Service Ratio |
| Whirlpool | 4 | 355 | 1.13% |
| Beko | 2 | 110 | 1.82% |
| Asko | 2 | 92 | 2.17% |
| Bosch | 36 | 593 | 6.07% |
| Samsung | 38 | 488 | 7.79% |
| Miele | 60 | 582 | 10.31% |
| Fisher & Paykel | 1 | 3 | 33.33% |
| Total | 154 | 2233 | 6.90% |
Almost every full size washer is more reliable than the average appliance at 13.4%.
Maytag has had mold in the dispenser. It's not a mechanical problem. You have to clean it regularly.
Bosch and Beko's reliability is pretty spectacular as a compact washer and dryer, then again so is every brand.
Read More: Most Reliable Front Load Washers
Best Stackable Washer And Dryer Sets To Consider
Miele has four washers and three dryers, ranging from $2,199 to $3,899 per set.
Why You Should Consider Miele Laundry: Because this set will fit anywhere. Yes, anywhere. The dryer is a 110-volt heat pump. There is even an adaptor for a 220 plug.
Features: 110-volt heat pump dryer (which works), honeycomb drum to wash any fabric, cap dosing or washing by detergent pods, auto dispenser in their better models, ability to add fragrances, Wi-Fi (that works) along with many other features and excellent reliability.
Read More: Miele Compact Laundry With Heat Pump Dryer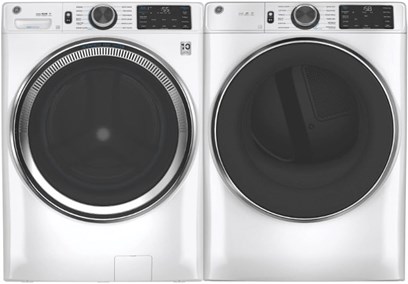 Why You Should Consider GE Laundry: GE is new and redesigned with plenty of features.
Features: GE redesigned their washer and incorporated the best features from other brands. It has an automatic dispenser for 32 loads, Wi-Fi, reversible doors, speed, and steam cycles. They also added mold protection with Microban antimicrobial coatings and a fan inside the washer to dry residual moisture.
Read More: Should You Buy The GE Front Load Laundry GFW650SSNWW?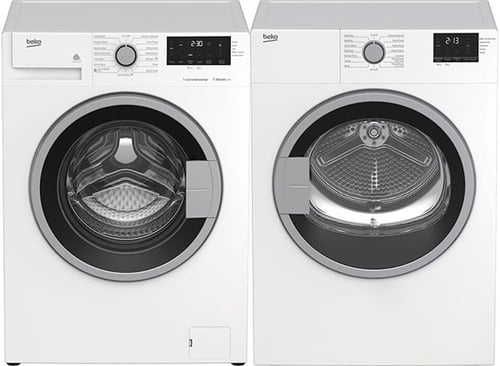 Why You Should Consider Beko Laundry: Because there isn't a choice for a vented compact stack.
Features: It's vented and small. Beko is the manufacturer of Blomberg. It's reasonably priced at $1,599, and the reliability is excellent.
Read More: Should You Buy A Beko Compact Washer And Dryer?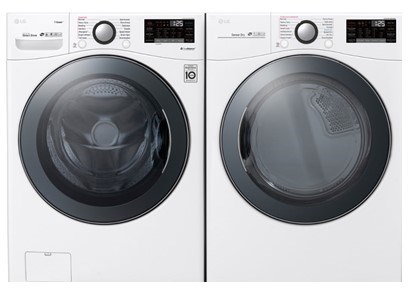 Why You Should Consider LG Laundry: Because LG is the shallowest full size.
Features: Good reliability, size, Wi-Fi, and their TurboWash 360 cycle is six additional wash jets to speed any cycle.
Read More: Is The LG Smart Front Load Washer WM3900HBA Any Good?
How To Choose A Stackable Washer And Dryer: Key Takeaways
First, you have plenty of options. Every manufacturer can be stacked except Speed Queen, and they have a one-piece stackable washer and dryer.
Stay within the same manufacturer, and don't forget the stacking kit. The washer is the bottom with the dryer on the top.
Remember, you have to measure every dimension of the delivery from the laundry room to the front door. For Bostonian Brownstone owners, pay special attention to the stairways and landings.
Many of the older buildings have a curve, so be careful (or call us, and we'll send a delivery supervisor to help).
Then stacking requires the right power, water, drainage, and knowing if you need gas or electric laundry machines.
Venting is the other key consideration.
You can place laundry anywhere these days because you no longer need a vent.
Now all you have to do is choose the right set for you.
Frequently Asked Questions
1. Do I Need A Stacking Kit For My Washer And Dryer?
Yes, most brands will require you to purchase a separate stacking kit. Brands such as Beko and Asko includes the stacking kit with the dryer.
2. How Much Space Do I Need For A Stackable Washer And Dryer?
A compact washer and dryer is normally 24 inches wide and about 25 inches deep. When stacked, you are looking at 68-70 inches in height.
Full-size machines are usually 27-28 inches wide and between 31-34 inches deep. If you are stacking a full-size washer and dryer, the height is about 78 inches.
Additionally, if your dryer is vented dryer, you will need about 4-5 inches behind the dryer for the vent.
3. Can I Put A Ventless Dryer In A Closet?
Yes, you can install a ventless dryer anywhere that you have power available for the dryer.
Additional Resources
Download our Yale Washer Buying Guide with all the features, terms, and brands of laundry. Over 820,000 people have already found answers in a Yale guide.
Related Articles:
Why Should You Trust Us?
It seems that every appliance review has nothing but glowing comments about almost every product, yet you read customer reviews and they are almost universally bad.
We are here to fill in the disconnect. We'll give you the best features, and the drawbacks as well, including reliability based on over 37,000 calls performed by our service team just last year. Our goal is to give you ALL the information so you know what's right for you.
Please consider subscribing or adding to the conversation in the comments below. We appreciate you stopping by.
Steve Sheinkopf is the third-generation CEO of Yale Appliance and a lifelong Bostonian. He has over 38 years of experience in the appliance industry, and he is a trusted source of information for consumers on how to buy and repair appliances.

Steve has also been featured in numerous publications, including the New York Times, Consumer Reports, The Boston Globe, Bloomberg Radio, the New York Post, The Wall Street Journal, and Entrepreneur, for his knowledge of how to buy appliances and appliance repair.

Steve is passionate about helping consumers find the best appliances for their needs, and he is always happy to answer questions and provide advice. He is a valuable resource for consumers who are looking for information on appliance buying, repair, and maintenance.

Despite being the worst goalie in history, Steve is a fan of the Bruins and college hockey, loves to read, and is a Peloton biker. The love of his life is his daughter, Sophie.
A Note About Pricing
Pricing on this blog is for reference only and may include time sensitive rebates. We make every attempt to provide accurate pricing at time of publishing. Please call the stores for most accurate price.