Samsung vs. LG Black Stainless Steel Kitchen Packages (Reviews / Ratings / Prices)
Like many clients, you have probably looked for an alternative to stainless steel. You have seen different colors come into the spotlight only to disappear a few years later. Those trendy yet discontinued colors are impossible to replace 8-12 years later, so be careful.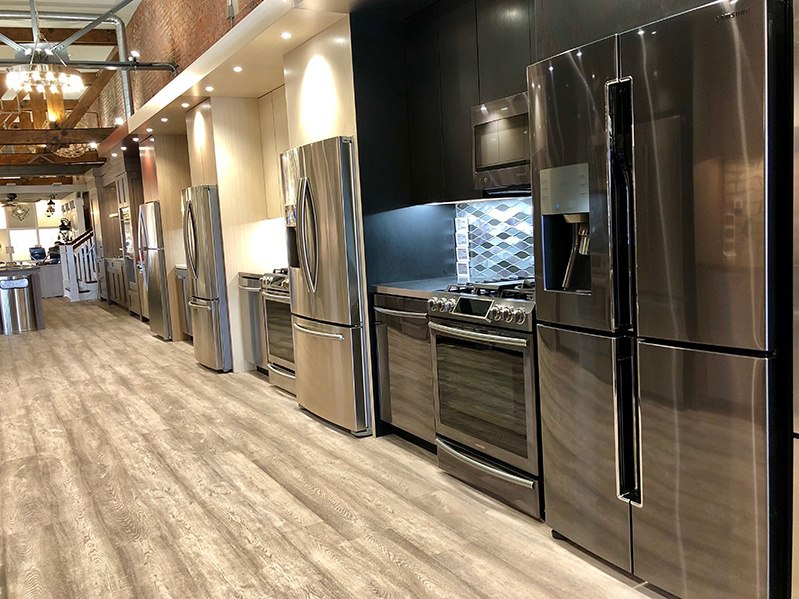 About 4 years ago, Black Steel became popular with LG and Samsung being early pioneers. In this article, you will learn what Black steel actually is as well as problems with the finish.
Then you will see a but about Samsung and LG including when to buy and potential problems. Then we will compare the products.
Samsung vs. LG Black Stainless Steel Kitchen Packages
Black Stainless Overview and Problems
Black Stainless is an oxide coating over stainless steel. Its dark hue matches most cabinet styles just like regular stainless.
Every company has Black Steel. It now accounts for 20-30% of all package sales, so it will likely stay in the market longer than other trendy colors like silver, slate, and gray.
However, it is a coating and can scratch revealing the stainless underneath, so you will have a noticeable dark and shiny appliance.
They scratch to varying degrees. We scratched each with a fork to determine how easy it to scratch. Watch the video before you consider a black steel appliance.
The Scratch Test (Video)
Samsung and LG
Samsung and LG are rivals because they are similar in many ways. Both are into the heavy industry as well as consumer goods like TVs and phones.
They are also the fastest growing appliance names currently in the US with Samsung being the number 1 sold brand.
When to Buy Samsung and LG
Oddly enough, they also both promote the same way. You can buy their appliances cheaper around holidays by about 10-30% on average.
The best times to buy are Black Friday, Labor Day, President's Day, and Labor Day. Memorial Day is good as well. July 4th is also a good time, but just not in Boston.
Tariffs
Last week, both Samsung and LG were slapped with a 20% tariff with a whopping 50% in 2019. However, it is unclear how much these companies will absorb. Also, both companies will have US production by 2019, so the tariffs may not apply for very long.
That said, they both have scheduled price increases for early April 2018 of 4-7%.
Samsung/LG Problems
Contrary to what you have read on the internet, LG and Samsung are not hard to repair. They are also statistically reliable based on 30,761 of our service calls logged in 2017.
In certain parts of the country, there are not enough technicians to fix problems in the field.
Explosive growth compounds the problem. Before you buy an LG or Samsung appliance, just know who will be fixing it. Same could be said for other brands as well.
Before we compare the products, let's talk about the finish. Samsung has the more durable but still not scratch proof coating.
If you have small children or are not careful around the appliances, you may want to consider regular stainless steel.
Packages
The following are packages of the most popular products from Samsung and LG. We then break down the packages by each product for a direct comparison. Samsung has more options than LG, especially in refrigeration and cooking.
LG is all Wi-Fi enabled and can be controlled from an app. The actual functionality is not there yet, but Smart technology will improve over time.
Samsung Black Stainless Steel Kitchen Package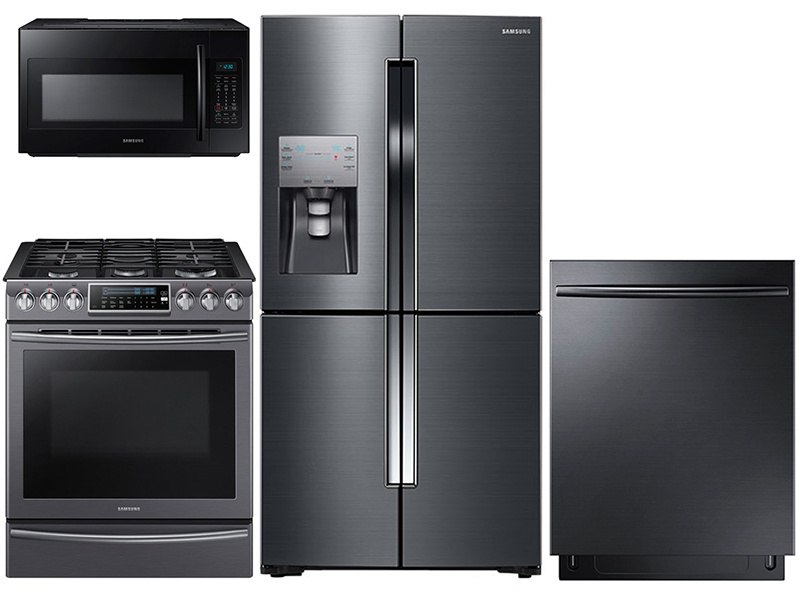 LG Black Stainless Steel Package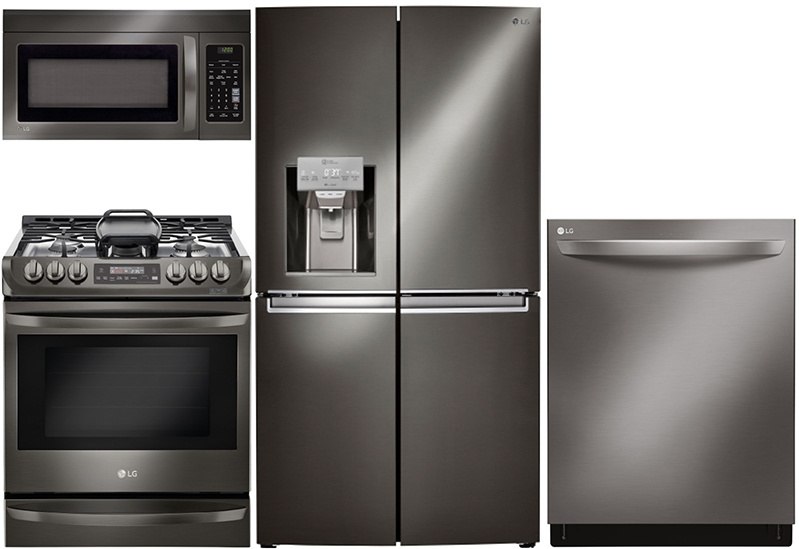 Ranges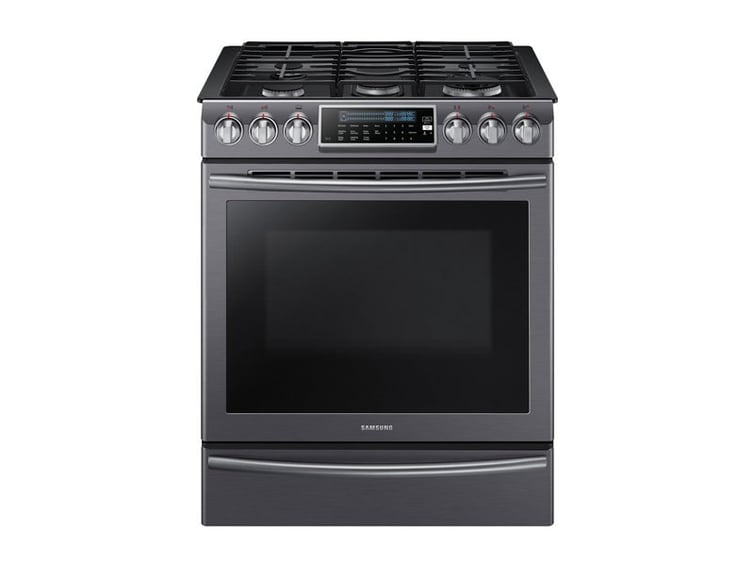 Features:
5 Sealed Burners
18,000 BTU power burner
15,000 BTU high heat burner
9,500 BTU medium
9,500 BTU medium
5,000 BTU simmer
Continuous grates and reversible griddle/grill accessory
Custom wok grate
Warming drawer under the range
5.8 cubic ft. oven capacity
Temperature probe
True Convection
3 oven racks
Self-cleaning
Sabbath mode
Convection fan in the oven for more even heating
Slide-in range overlaps your counters for easier cleanup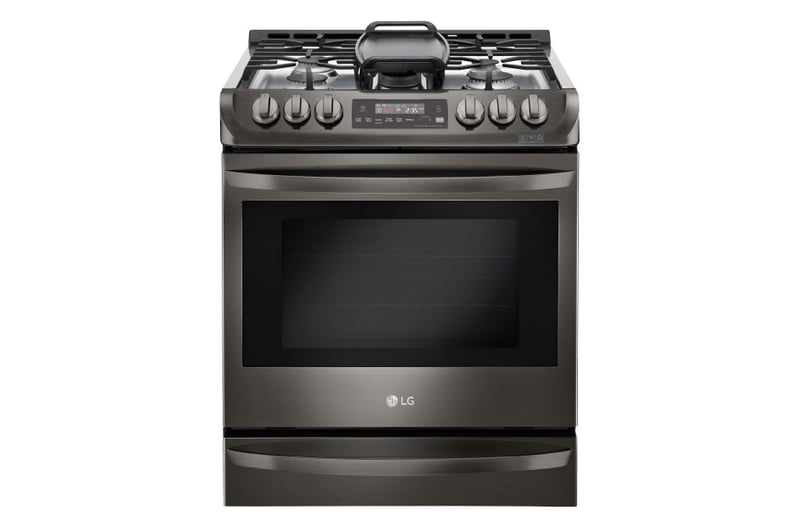 Features:
5 Sealed Burners
18,500 BTU power burner
12,000 BTU medium
10,000 BTU medium
9,100 BTU medium
5,000 BTU simmer
Continuous grates and griddle accessory
Storage drawer under the range
6.3 cubic ft. oven capacity
ProBake Convection for more even heating
3 oven racks
Self-cleaning
Slide-in range overlaps your counters for easier cleanup
Direct Comparison:
Samsung has the second more powerful burner and a warmer instead of storage below the range.
LG has the pure convection fan, so they heat is blown from the rear rather than the bottom. It is more precise and even, so you will be able to cook more evenly.
Refrigerators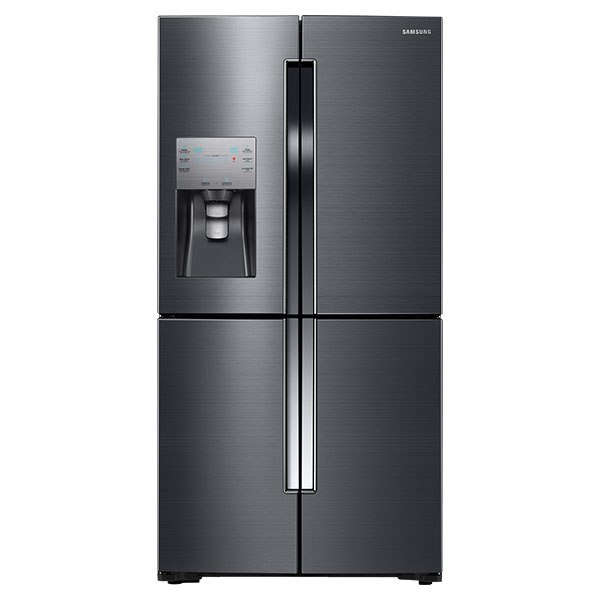 Features:
Counter Depth - sleek 36-inch wide design adds style and allows for more space
23 Cu. Ft. Capacity - Spacious Fridge provides food storage flexibility
Flexzone - Versatile, bottom-right door can be a fridge or freezer
Triple Cooling System - 3 Evaporators for ultimate freshness
LG LNXC23766D - $2,899.99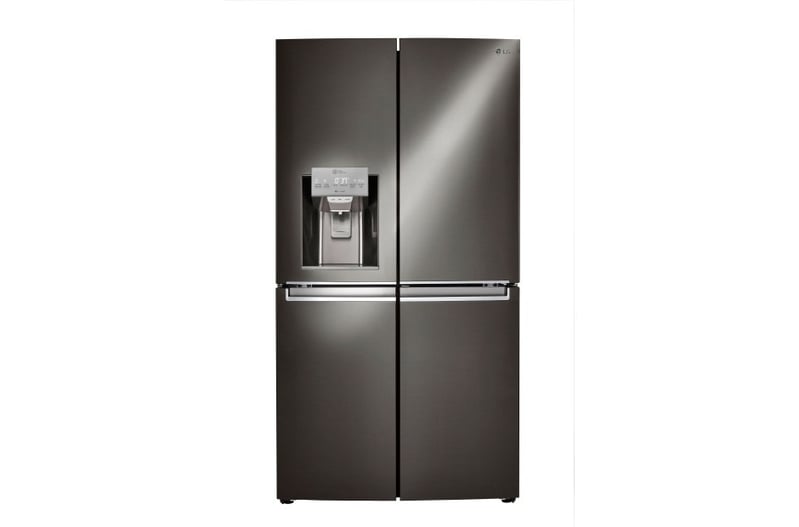 Features:
Slim SpacePlus Ice System
Tall Ice & Water Dispensing System
Sophisticated Style & Design
LED Lights
Direct Comparison:
LG has the Door-in-Door concept, so you can access the items on the door without opening the main door.
Samsung has the convertible freezer/refrigerator on the bottom right compartment for more refrigeration space on demand.
Microwaves

Features:
Ceramic Enamel Interior - Durable, Easy-to-Clean and Scratch Resistant Interior
Sensor Cooking- Automatically Adjusts Cooking Time with Vapor-Sensing Technology
Simple Clean Filter- Effectively Traps Impurities and Ejects with Just One-Touch
1.8 cu. ft. Capacity- Larger Space Accommodates Large Platters so You Cook More
LG LMV1831BD - $289.99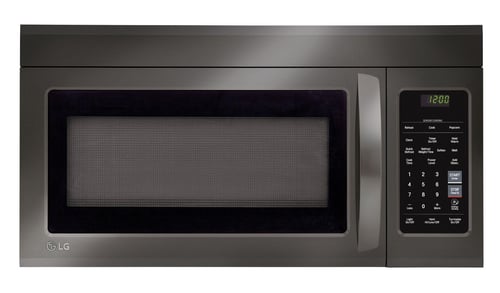 Features:
1.8 cu.ft. Oven Capacity
1000 Watts
Sensor Cooking
EasyClean(R)
Direct Comparison:
You are looking at similar specs. There is no real difference between the two in terms of capacity or output, but Samsung has a bit more powerful fan.
Dishwashers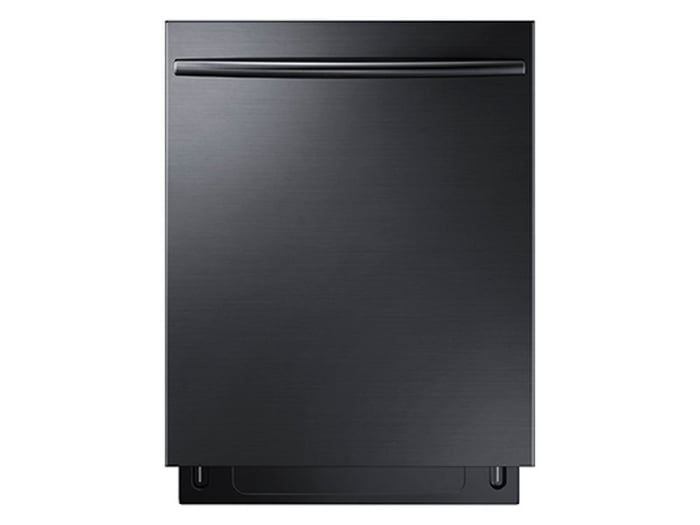 Features:
15 Place Setting Capacity
Adjustable Upper Rack
Cutlery Rack
StormWash System
FlexLoad Racking System
AutoRelease Door
Digital Leak Sensor
44 dBA Sound Level
Energy Star Rated
Half Load
Express 60
LG LDT7797BD - $899.99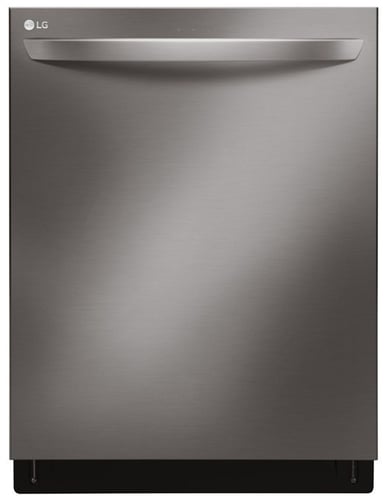 Features:
15 Place Setting Capacity
9 Wash Cycles
Quad Wash System
Dual Control Cycle
Easy Rack Plus System
NFC Tag-On System- Enables you to download new cycles
Never Rust Stainless Tub
48 dBA Sound Level
Energy Star Rated
Direct Comparison:
Samsung is a great overall choice for a dishwasher. This unit is quiet has the third rack and their StormWash system, or concentrated jets to power out stubborn stains.
LG has the Quad Wash with four spray arms. Both have the third rack and the same.
Which Package is Better?
First, they both have similar products. You should look at rebates especially around promotional times. Prices can change and swing as much as 30%.
In terms of finish, as we said Samsung is more durable.
For products, LG has the best gas oven, but Samsung has the edge in the dishwasher and refrigerator along with a far better selection of Black Steel.
In terms of Korean brands, Samsung enjoys the advantage over its rival for the moment. Laundry, however, is a different story.
Additional Resources:
Download our Appliance Buying Guide with features, specs, and inside buying tips to every major brand. Well over 295,000 people have read a Yale Guide.

Related Articles:
Steve Sheinkopf
My goal has always been simple: I want Yale to be the best retail experience anywhere. I have tried to create a compelling environment for customers and employees alike.
A Note About Pricing
Pricing on this blog is for reference only and may include time sensitive rebates. We make every attempt to provide accurate pricing at time of publishing. Please call the stores for most accurate price.