When I wrote this article 2 years ago, there was a shortage of 33-inch counter depth refrigerators.
In fact, you could not buy a pro type with a compressor on the top like Sub-Zero or Viking. You also could not buy an integrated refrigerator so it fits within the cabinet, which is a popular trend. Neither products are offered in 33-inch models.
In 2017, the choices are equally bad if not worse due to availability issues. So given the lack of choice, we will look at the different kinds of counter depth refrigerators and then show you our top choices at 33-inches for you.
Counter Depth vs. Professional vs. Integrated
A counter depth refrigerator does not protrude from the cabinet except for the doors and handles.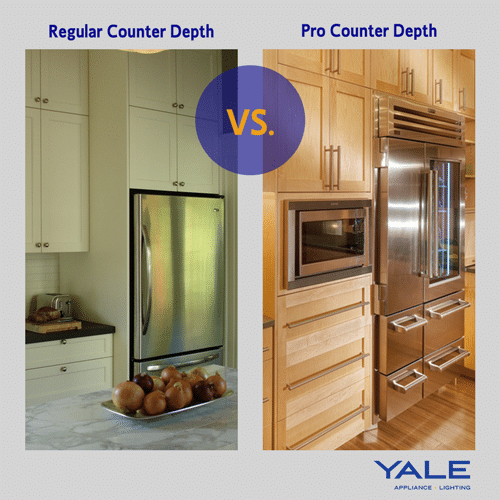 A professional counter depth like Sub-Zero or Viking is similar but has the compressor on the top. An integrated counter depth refrigerator does not protrude from the cabinets including the doors.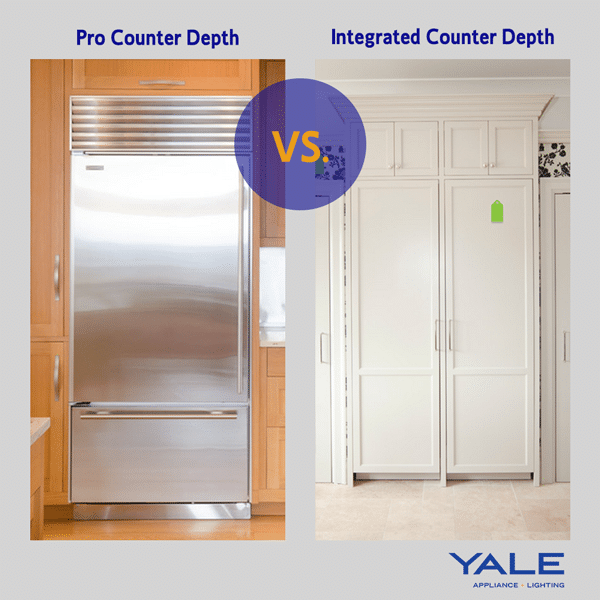 Appliances are manufactured to fit within cabinet dimensions. For example, dishwashers are 24 inches wide to fit a 24-inch cabinet. Stoves are most commonly 30 inches to fit a 30-inch cabinets.
Appliances are pretty standard in that regard. You do not see a 22-inch dishwasher or 32-inch stove.
For refrigerators, the most standard and popular cabinets are 30 and 36 inches, followed by 33 inches.
Every manufacturer markets several 36-inch products in counter depth. It is by far the most popular size. In 30 inch only a few professional companies produce a counter depth.
For your 33-inch size, only three companies currently offer a 33-inch counter depth refrigerator.
Counter Depth, Professional + Integrated Refrigerator Differences [VIDEO]
Thanks for reporting a problem. We'll attach technical data about this session to help us figure out the issue. Which of these best describes the problem?
Any other details or context?
message
Short on time? Our Counter Depth Refrigerator Buying Guide teaches you about all the best brands

Get our free Counter Depth Refrigerator Buying Guide »
Best 33-inch Counter Depth Refrigerators
(White $1,149 - Black $1,149)
Samsung is the largest and most popular at 18 cubic feet. In fact, it is one of the most popular searches on our website.
It is a French door refrigerator with a pull out bottom freezer. It is reasonably priced with a sharp interior.
The problem with this refrigerator is availability. If you buy one, be prepared to wait for most of the year.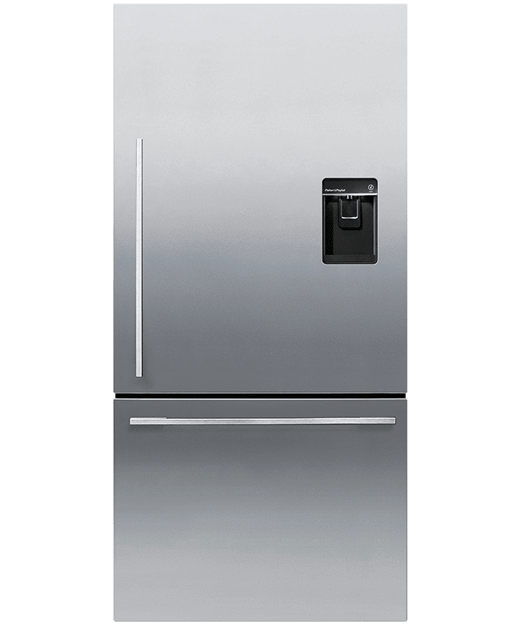 Fisher Paykel has the aesthetics and bunch of different options including water through the door. However, it is hard to justify the price given the Samsung option (assuming you can wait).
RF170ADUSX4 $2,399: The RF170A series comes as a French door with a bottom freezer and a water dispenser. Keep in mind, they do have the option of no ice and water or without the dispenser on the door for a lower price. The RF170ADX4 without ice and water is $2,099.
Lastly, for those of you interested in a single door model, Fisher and Paykel offers a 33-inch single door counter depth refrigerator. The right hinge single door model, RF170BRPUX6 with ice and water, is $2,049. The price varies based on whether or not you have ice and water.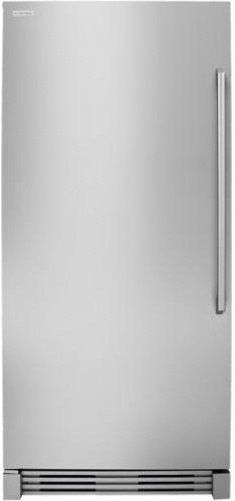 The Electrolux is an all refrigerator or all freezer unit. These are designed to look more like a professional built-in column, as you would typically have a refrigerator and freezer side-by-side.
Since a 33-inch counter depth is typically purchased for a small kitchen, that's not a popular option. You can also buy a cheaper version of the same product in Frigidaire.
Which Would I Choose?
If this is a new kitchen, seriously consider a 36-inch refrigerator. You will have tons of affordable, pro and integrated options of all types.
You can always choose a 30-inch refrigerator where the choices are almost exclusively high-end whether it is Sub-Zero, Miele, Thermador, Bosch or GE Monogram.
However, if you are replacing a 33-inch refrigerator, Samsung is your best option despite their availability. Just plan on waiting (sorry).
Additional Resources
Get the Yale Counter Depth Buyers Guide with features, specs of counter depth, professional counter depth and integrated refrigerators as well as inside tips to all the brands. Well over 220,000 people have read a Yale Guide.
Related Articles
Editor's Note: This article was originally published on March 19, 2015 and has been updated for accuracy, freshness, and comprehensiveness.