Best Miele Vacuums For 2021 (Reviews / Ratings / Prices)
Free Delivery on Miele Vacuums Over $599
Miele manufactures the most dependable vacuums on the market.
They now have five different vacuums that include four canister vacuums, bagless canister vacuums, and their new highly rated cordless stick vacuum.
They also have an upright model and a robotic option.
There are hundreds of Miele vacuums with fancy names. In this article, you will learn the seven best to consider, including their best features and prices.
Remember, there is no one best Miele vacuum for every house, rug, and application. Make sure you consider what you need to vacuum your home.
Why Buy a Miele Vacuum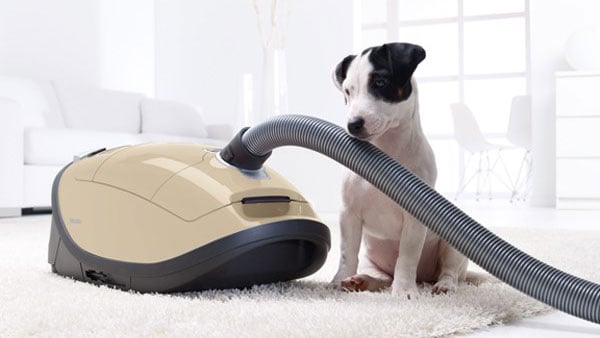 Miele HEPA Certified Vacuum
If you ever visit the Miele factory, one of the first stops will be to the testing room. In this room, a machine bashes a Miele vacuum against a wall to simulate 20 years of life.
Miele invented the bashing machine.
Miele vacuums are the most expensive vacuum on the market. However, Miele vacuums are the most durable, from their hard outer casing to their 1200 RPM motor.
Short on time? Get our free Vacuum Buying Guide
Best Features of Miele Vacuums
1200 RPM motor has powerful enough suction to vacuum just about anything.
Exhaust
Miele vacuums exhaust from the top. You would think every vacuum should exhaust from the top. Most exhaust from the sides blowing the dust and dirt to the outer areas of your room.
Tools
All Miele vacuums have decent tools for various applications. The Crevice Tool is great for your furniture, your car, or other harder to reach areas.
Dusting
The Dusting Brush works well with drapes and other areas to reach.
Floor Tools
The Miele floor tools are wide enough to vacuum pretty much anything. The better vacs have motorized tools for medium and high ply carpets.
HEPA (High-Efficiency Particulate Air) Certified
HEPA is the standard for filtration. A HEPA air filter has to remove 99.7% of particles of 0.3 microns to be HEPA certified.
Miele is three times better than the standard.
If you suffer from allergies or asthma, a Miele vacuum will improve the indoor air quality.
Differences Between Miele Vacuums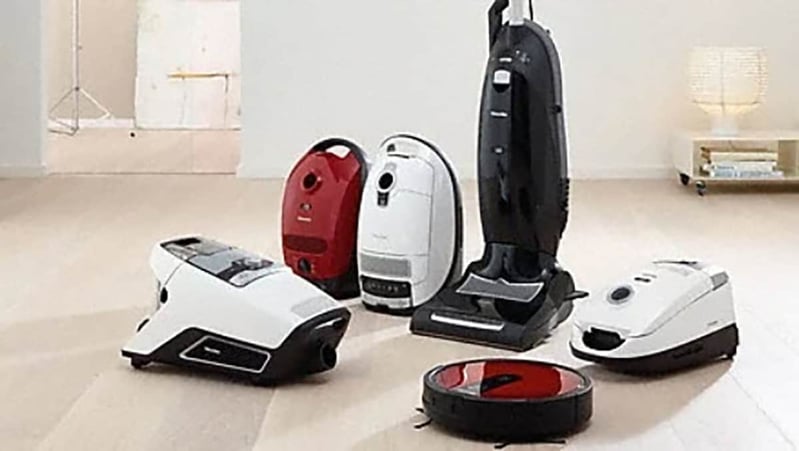 Miele Vacuums
Miele has five different styles:
Upright
Canister
Robotic
Stick
Bagless
For simplicity, Miele has three canister series, the C1, C2, and C3. The C2 and C3 are totally sealed. The difference is 0.6%.
The other main differences are the tools and brushes:
C1 Classic: With straight suction. Good for floors and low ply carpets
C2 Compact: With Turbo or air-powered spinning brushes. Good for bare floors as well as low and medium ply rugs
C3 Complete: With Powerheads or electrically spinning powered airbrushes. Good for any surface
Filtration, controls, and warranties are other key differences between these three series.
Miele Bagged Vs. Bagless Vacuums
There is a trend to bagged and cleanliness as you would expect these days. Bagless has the benefit of never paying for a bag.
However, you do have to be careful about dumping the contents, whereas Miele has a capacity of 3.7-4.76 quarts.
You don't have to dump it very often.
Miele Canister Vs. Upright Vacuums
I have always owned a canister. It's lighter and generally more comfortable to maneuver. the Upright will hold more up to 6 quarts in the bags
How Do You Decide on Which Vacuum Is Right for You?
Classically, picking a vacuum is about what types of rugs you have and your house's size.
Choosing a canister, upright, bagged, or bagless vacuum is a personal preference.
There has been a trend towards HEPA vacuums as well, and Miele does have the highest standards.
Vacuums are a long-term purchase, so you should find a place and try one out if you have the time.
Let's take a look at the best Miele vacuums for 2021.
Best Miele Vacuums for 2021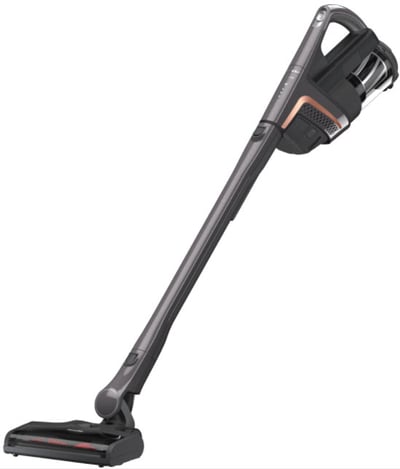 Number 1 on this list is their newest cordless stick vacuum, the Triflex.
The Triflex is a small, versatile cordless stick vacuum starting at $499. As its name implies, it has three positions.
Comfort for regular vacuuming, the reach position for those cobwebs in the corners of your house or under the furniture you don't want to move, and the compact configuration are great for furniture and portable enough to take to use outside or in your car.
It is available in three styles, HX1 at $499, HX1-Cat & Dog at $699, and HX1-PRO at $799.
The main differences are the filters, and the Pro comes with an extra battery and charger for 2 hours of vacuuming.
It's flexible, but unlike some of Mieles bagged models, you have to empty the contents every three times you use it.
▶️ Click here to watch the Miele Triflex Vacuum Video Review.
Read More: Should You Buy the Miele Triflex HX-1 Vacuum?
Miele Complete C3 SoftCarpet PowerLine - $949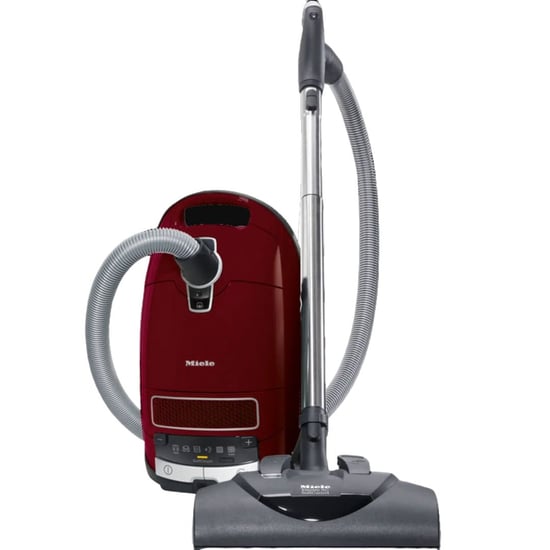 The C3 canister vacs are Miele's most popular. They are bagged and feature 4.76-quart capacity, electric powerheads, and accessories for any carpet, furniture, drapes, or almost any indoor application.
The Soft Carpet has a Mieles Hepa filter and goes for $949, whereas the slightly more expensive Cat & Dog at $999 has a charcoal filter for pet odors and a smaller motorized brush for removing pet hair off furniture.
But the C3 is excellent for a large home with many types of carpets.
If you have a smaller house and only area rugs and hardwood, you may consider a more basic Miele Canister.
▶️ Click here to watch the Miele Complete C3 SoftCarpet PowerLine Video Review.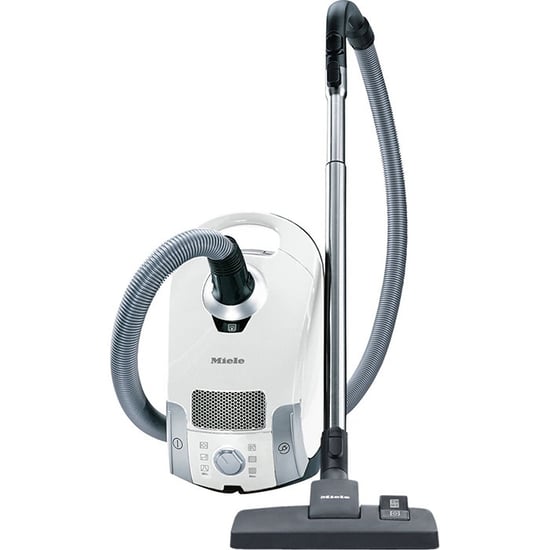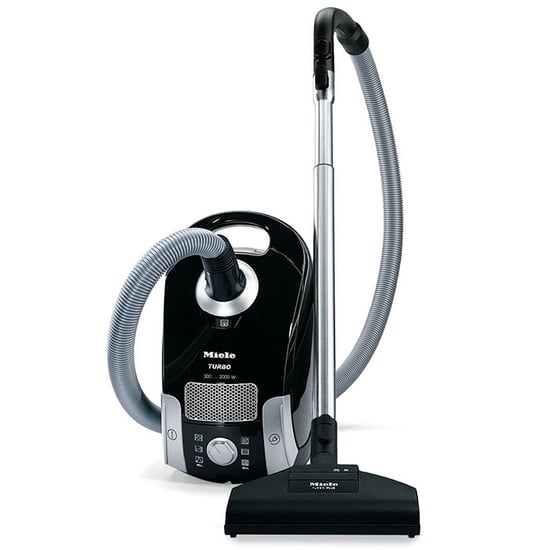 The basic Miele C1 vacuums have the same motor, just a smaller bag, and a smaller turning radius. Miele housings are unsealed like most other competitive brands.
However, the better Miele C2 and C3 vacuums are sealed.
At $299, you get an inexpensive vacuum that is good for hardwood and thinner area rugs.
It still has necessary tools like all floorhead, standard upholstery, standard crevice, and a dusting brush for other cleaning applications.
If you have more carpeting and don't want to spend a ton of money, look at the Turbo Team.
It has motorized brushes to remove dirt from carpeting.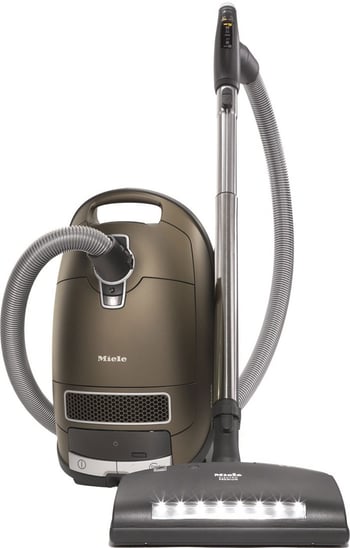 The Best Miele canister vacuum is the C3 Brilliant.
You have HEPA filtration plus the best tools to clean any carpeting, furniture, or drapes. It also has a light on the head and cushioned bumpers, never to scratch or damage furniture.
The Brilliant is $1499 and carries a full 5-year warranty.
▶️ Click here to watch the Miele Complete C3 Brilliant Video Review.
Miele Complete C3 Alize PowerLine - $699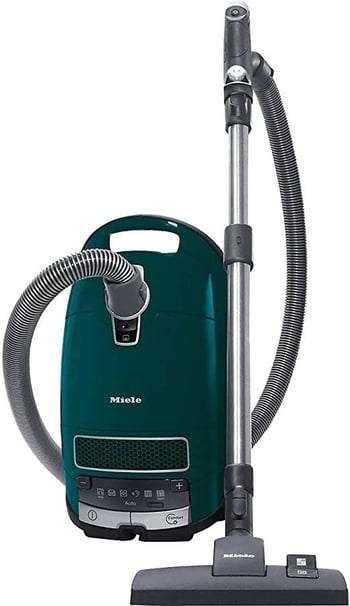 If you want Hepa filtration but don't want to spend a ton of money,
The Alize is another vacuum to consider. It has Miele's best HEPA filtration at a less expensive $699 price tag.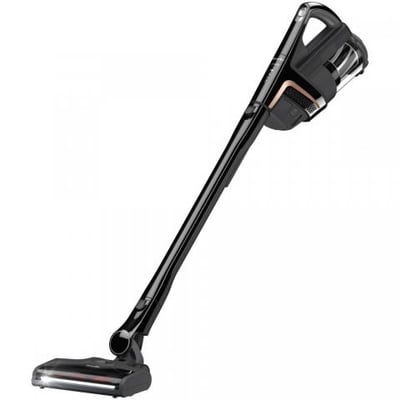 If you like an upright vacuum, the Miele Cat & Dog is lightweight and easier to use than its competitors.
It has some good tools as well for upholstery, dusting, and a mini turbo brush, along with a whopping six cubic foot capacity bag.
Which Miele Vacuum Is Right for You?
It depends on your house, your rugs, and furniture. Are you vacuuming for pets? Is HEPA important to you? Fortunately, there are a lot of good choices.
The TriFlex is the most versatile vacuum on the market. It's designed to vacuum inside and outside with three different configurations. The only downside is you have to handle the debris.
The C3 vacuums are the best on the market, with brushes and tools to handle any carpeting, rug, or furniture type.
If you live in a smaller place or don't have many rugs, then one of Miele's smaller vacuums will suffice.
You have plenty of good choices depending on your house, furniture, and other areas you want to keep clean.
Additional Resources
Download our Vacuum Buying Guide with in-depth comparisons of all the most popular brands, answers to frequently asked questions, and our reliability rankings based on our service team.
Free Delivery For All Miele Vacuums Over $599
Why Should You Trust Us?
It seems that every appliance review has nothing but glowing comments about almost every product, yet you read customer reviews and they are almost universally bad.
We are here to fill in the disconnect. We'll give you the best features, and the drawbacks as well, including reliability based on over 37,000 calls performed by our service team just last year. Our goal is to give you ALL the information so you know what's right for you.
Please consider subscribing or adding to the conversation in the comments below. We appreciate you stopping by.
A Note About Pricing
Pricing on this blog is for reference only and may include time sensitive rebates. We make every attempt to provide accurate pricing at time of publishing. Please call the stores for most accurate price.