Miele C3 Vacuums: The Kona (Reviews/Ratings/Price)
You are probably reading this, because you are either looking for a vacuum or you are a very surprised blog subscriber.
I have been reading up and training on vacuums, and have owned a Miele vacuum for awhile. In fact, it has been so long I cannot remember when I bought it, proof: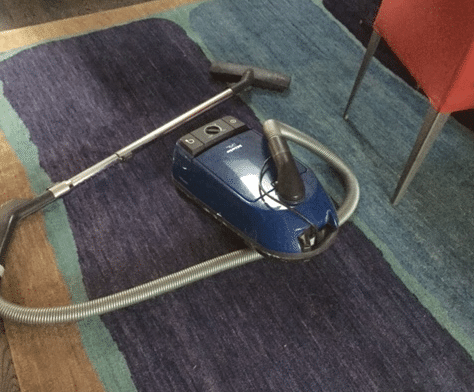 So, in this article we'll go over Miele vacuums, the differences between bagged and bagless vacuums, and go over one of Miele's most popular vacuum models, the Kona.
Miele
Miele is based in Germany and designs vacuums to last for 15-20 years. Its six speed 1,200 vortex motor is the quietest vacuum you can buy.
The Miele vacuum vents from the top rather than the sides, so it doesn't blow the dirt away (watch the balloon test in the video below).
It also has a bag plus a pre-filter and exhaust filet, so it captures 99.5% of all particles down to .1% of a micron.
Reliability, quietness and filtration are Miele's hallmarks.
Bagged vs. Bagless Vacuums
Dyson was the first to popularize bagless vacuum cleaners. The main benefit of a bagless vacuum cleaner is the no loss of suction (in theory), or at least a smaller reduction, as your cleaner fills up with debris.
Performance of bagless vacuums varies depending on the brand. You also do not have to buy replacement bags.
The problem with bagless vacuum cleaners is that it can send dust back into your room when emptied, unless you're very careful. That's where self sealing bagged vacuum cleaners are best, particularly like the Miele. A bagged vacuum cleaner is a better option if you suffer from allergies or just need cleaner air.
Miele C3 Series
Miele has three series C1 for hardwood and basic area rugs. The C2 is for low to medium rugs and has better tools and hoses than the C1.
The Miele C3 is their best series of vacuums, designed for any floor type including deep carpeting or hard wood. The C3 offers the best hoses, HEPA filters, wands and tools for dusting, upholstery and crevice applications.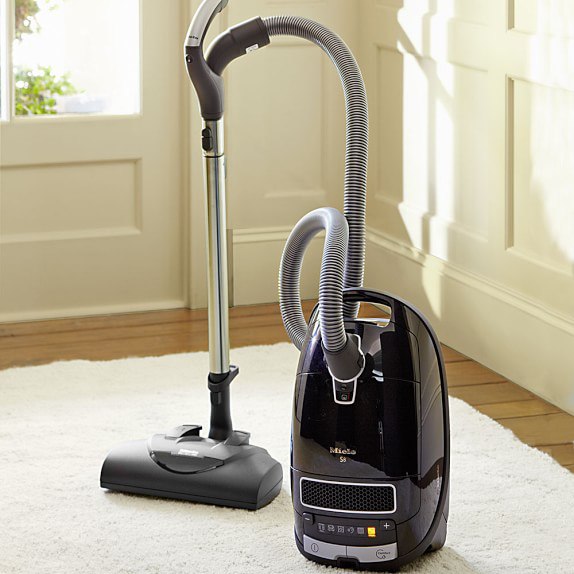 Features:
Recommended for all flooring types.
Low noise, 1200 Watt, Miele made Vortex motor with safety shut-off.
6 suction settings via +/- step on controls.
HEPA AirClean filter.
Filter replacement indicator.
Electric, telescopic stainless steel wand.
Electro Plus electro brush (SEB 228).
Parquet Twister floor tool (SBB 300-3).
Integrated, natural fiber, dusting brush, upholstery tool and crevice nozzle.
Rubber bumper for furniture and baseboard protection.
360° soft castor wheels for high maneuverability.
Warranty: 1 year bumper to bumper, 7 years motor and housing.
Watch the Kona in action here:
Thanks for reporting a problem. We'll attach technical data about this session to help us figure out the issue. Which of these best describes the problem?
Any other details or context?
message
Final Thoughts
The Kona is a great durable vacuum. It is the least expensive of the C3 series. The upgraded model in this series, The Cat & Dog has a charcoal filter to remove pet odors and a mini turbo brush for pet dander.
From a pure durability standpoint, you should definitely consider a Miele vacuum.
Additional Resources
Downlaod the Yale Vacuum Buying Guide with features, specs and buying tips for vacuums. Well over 210,000 people have read a Yale Guide.

Related Articles
Steve Sheinkopf
My goal has always been simple: I want Yale to be the best retail experience anywhere. I have tried to create a compelling environment for customers and employees alike.
A Note About Pricing
Pricing on this blog is for reference only and may include time sensitive rebates. We make every attempt to provide accurate pricing at time of publishing. Please call the stores for most accurate price.