BlueStar vs. Bertazzoni Professional 36-inch Ranges (Reviews / Ratings / Prices)
Bertazzoni and BlueStar are the two most different products available for 36-inch ranges. Other than both are gas, they share almost no single feature. Bertazzoni is designed for aesthetics. With tremendous power, BlueStar is designed for performance.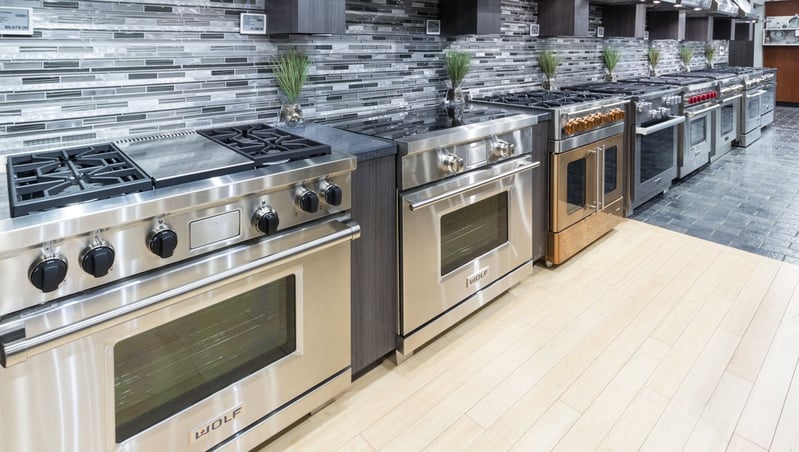 BlueStar vs. Bertazzoni Professional Ranges
We will look at both companies, their 36-inch ranges, and then compare. Although you will probably consider other options like Wolf, Thermador, and Miele, this article will at least help you decide important features for you and your family.
Short on time? Get our free Gas Cooking Buying Guide
BlueStar
BlueStar is a family owned and operated company out of Pennsylvania since 1880. They are one of the oldest manufacturing companies founded in 1880. They manufactured upscale porcelain ranges, and in 2002 started with professional products.
Their range is more of a commercial, restaurant type with high heat and open-style burners. Their Platinum series has an output of up to 25,000 BTUs and the hottest broiler at 1850 degrees.
You can also fit a commercial baking tray in their oven. BlueStar (along with LG) is the only pure convection 36-inch pro. Heat is blown in from the back rather than the bottom for more even heat distribution.
BlueStar has 5 series of range options, let's review their culinary series. It is similarly priced to the Bertazzoni.
RCS366BV2
Features:
30" or 36"
Two 18,000 BTU burners for extremely high heat for searing or wok cooking
Three 15,000 BTU burners
One 5,000 BTU simmer burner for low controlled heat for melting chocolate or making sauces
Open or Sealed burner option. Open burner flames are easily visible; however, they are more difficult to clean than a sealed burner
Extra-large oven capacity
Customizable back guard, knobs, trim and doors. * this model only comes with a stainless-steel base.
BlueStar has 750+ color options and you can even send them a color to be customized and they will create for you. They also offer side swing door option which can make it easier when cooking large items. A French door option is available in the precious metals series.
The Culinary series offers a sealed burner option which is much easier to clean than an open burner, however, you lose BTU power from their Platinum series. The sealed burner range does not offer any customizable options. The range comes with 6 burners in stainless steel and a pull-down door.
Let's look at Bertazzoni.
Bertazzoni
Interesting Fact: Bertazzoni's authentic 1920's logo is actually a wheel from a locomotive. The story behind it is that the rail service in Italy expanded in the 1920's (as it did thought-out the Western Hemisphere and Europe) With new rail service to northern Italy it allowed Bertazzoni (known in Europe as "La Germania" then and now) to bring their products to the world. The winged railroad wheel is a testament and appreciation of man's perseverance and hope for prosperity and success.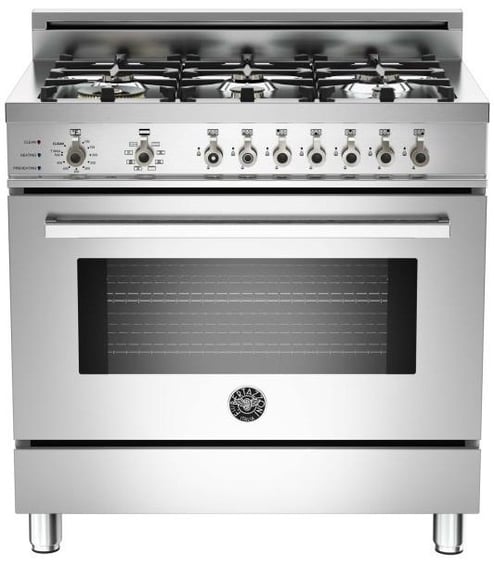 PRO336DFSX - $4,999
Bertazzoni is an Italian company based in Guastalla, which is in the northern part of Italy near Parma. This 125-year-old authentic Italian craft is privately held and family owned. Francesco Bertazzoni started the company in 1882 producing wood-burning stoves and now manufacture ranges, ovens, cooktops, and ventilation.
They are known for their sleek, flush design and authentic European look.
Features:
6 sealed brass burners/18,000, three 11,000, 6,500, 3,400 BTU
Glide-out racks make it easy to access heavy meats and large baking trays
Storage compartment on bottom for pans
Flush install for kitchens that are smaller the range won't stick out passed the counters
Seamless cooking surface for easy to clean top
Child safe ignition
The professional series also is available in a variety of assorted colors (black, white, yellow, orange, red, burgundy), with a price of $5,499.
Bertazzoni's grates sit close to the burner which allows better heat transfer to the cooking vessel minimizing heat loss. The one-touch child safety ignition system lets you light and adjust burners with one hand. This system automatically stops the gas flow if the flame goes out, even when the power is out. The seamless 304 stainless cooking surface is very easy to clean.
Bertazzoni offer's a European look with its flush install, however, the oven capacity it's on the smaller side.
The Difference
These two brands offer vastly different products.
Bertazzoni is more geared towards a European inspired kitchen. It's shallow, designed to sit flush with your cabinetry for that super clean look. You buy Bertazzoni for the look. Many designers like range for that reason.
They both have colors to some degree. Bertazzoni has the 6 main ones whereas BlueStar has 750 plus 8 trim options.
However, BlueStar is about power and performance. The burner difference is huge, almost 25,000 difference between the two range tops...and this is BlueStars economy series. Their Platinum range will have 25,000 BTU burners.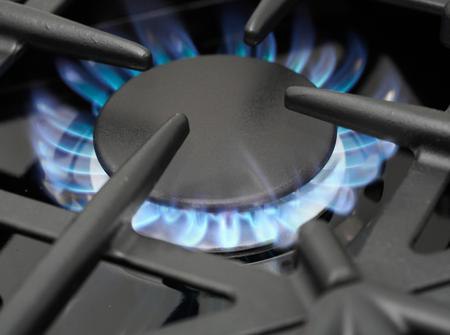 BlueStar RCS Burner

Bertazzoni Professional Series Burner
Oven
BlueStar will have the larger oven to accommodate sheet pans. They are also the only oven with pure convection with an element behind the fan. This eliminates taste crossover between food on different racks.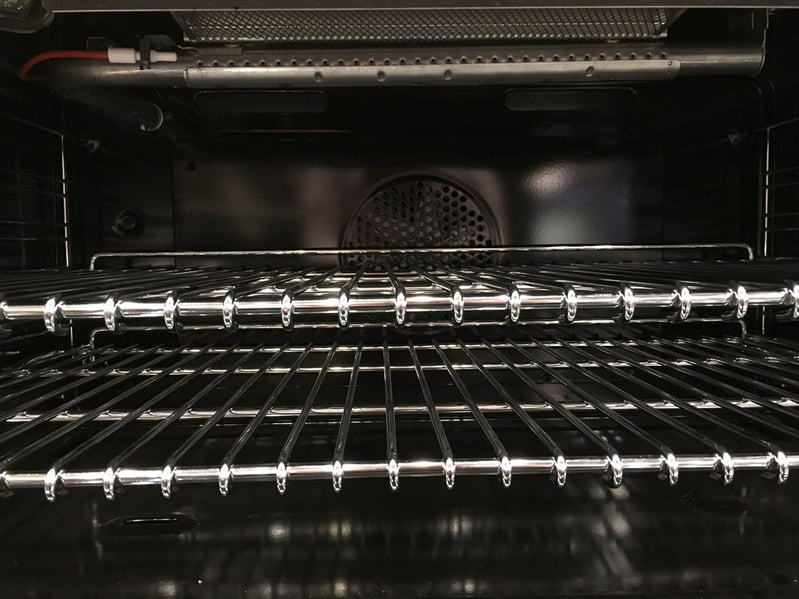 Bertazzoni Oven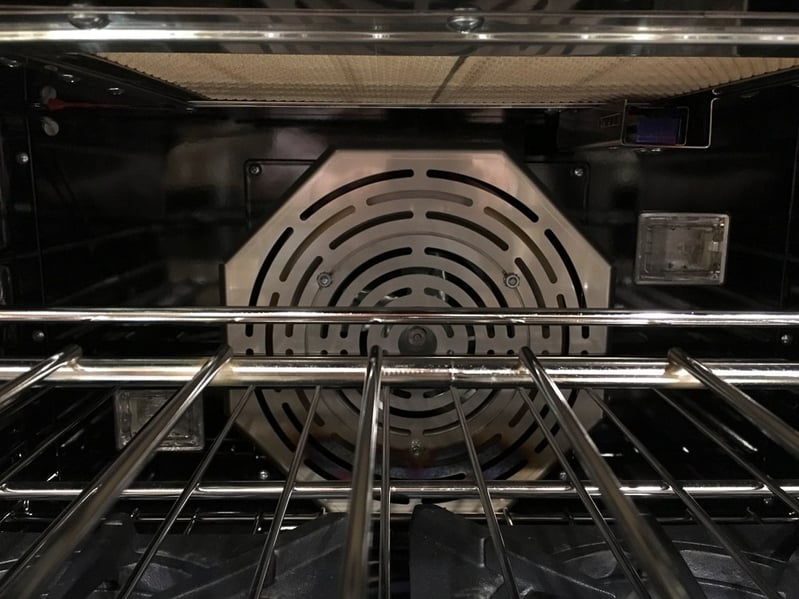 BlueStar Oven
Broiler
Most ranges have a tube style broiler like Bertazzoni. BlueStar along with Thermador and Wolf have the infrared broiler. It is hotter at 1850 degrees and is a more direct heat than an ordinary broiler. The infrared sear on a fancy Lynx grill is similar to the BlueStar (although BlueStar can be much hotter).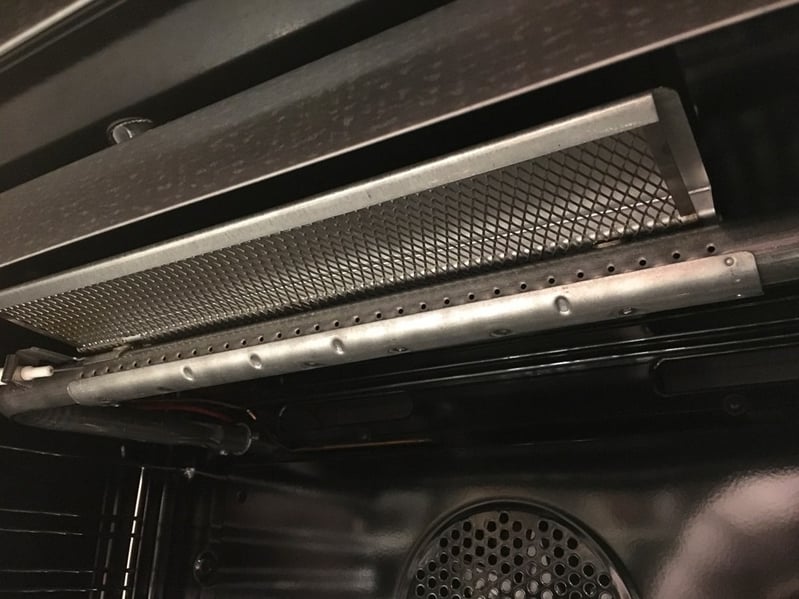 Bertazonni Broiler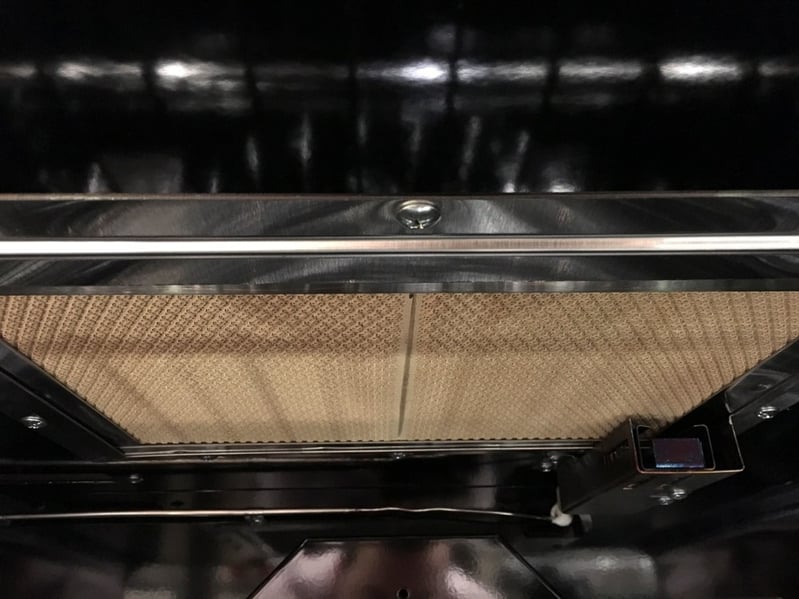 BlueStar Broiler
Conclusion
You do not need much more analysis for this comparison. Buy BlueStar for performance and Bertazzoni on style.
Additional Resources
Want to learn more about the latest gas ranges and technology? Read the Yale Gas Range Buying Guide with features, specs and detailed profiles of every major brand. Well over 240,000 people have downloaded a Yale Guide.
Related Articles:
Steve Sheinkopf
My goal has always been simple: I want Yale to be the best retail experience anywhere. I have tried to create a compelling environment for customers and employees alike.
A Note About Pricing
Pricing on this blog is for reference only and may include time sensitive rebates. We make every attempt to provide accurate pricing at time of publishing. Please call the stores for most accurate price.