Best Appliance Showrooms In The Boston Area (Reviews)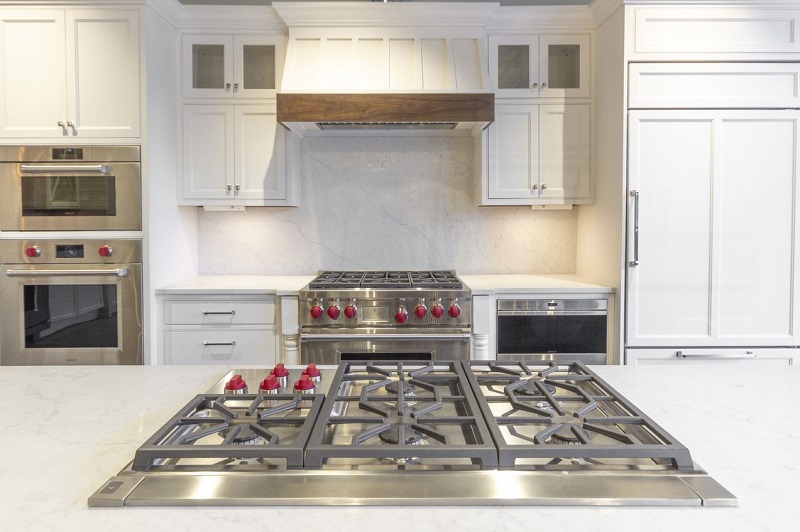 So much has changed since I wrote this article almost seven years ago, including the criteria for what makes an appliance store excellent.
The focus back then was who can deliver and provide outstanding customer service. That's still the focus, but how your appliances are delivered has changed.
Now, people (myself included) want to see the store before going in through a virtual tour, schedule appointments online, have an online chat system available, and Uber-like delivery experiences.
In short, you don't want to waste time in any part of the purchase, delivery, or service interaction.
Thus, our list of the best Boston appliance retailers has changed. These are my best competitors, and they all have something in common - good customer service.
In this article, you will learn about the best appliance stores in Boston, the South Shore, and the MetroWest area.
Lastly, if you're starting a new kitchen project, make sure to check out some of the resources at the end of this article.
Let's get started.
Best Appliance Stores in Boston, South Shore, and MetroWest Areas
What you should look for in an appliance store is what happens after the sale.
Every appliance store should have delivery, installation, and, most importantly, service available for their customers.
As an example, for every sale, there are 1.5 service calls made. With that known number, we have 160 out of 210 people working in warehousing, logistics, delivery, customer service, repair, or support.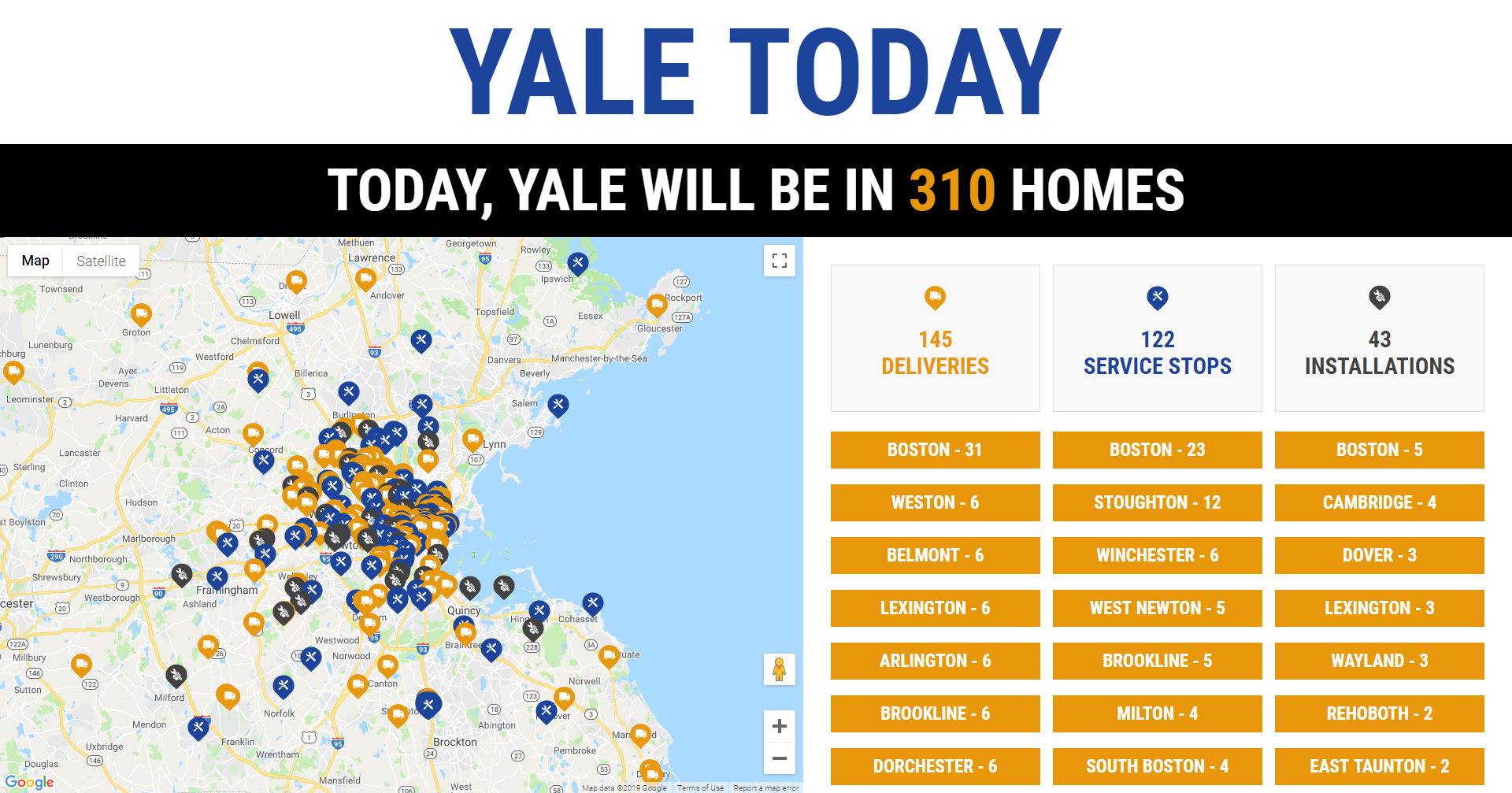 All of these stores we listed have devoted a large portion of their staff in those three crucial areas. I know these stores as a competitor and these individuals as people.
In no order of preference, here is where you should be shopping for your appliances:
Belcher's Appliance Center
Located in Framingham, MA
When we moved into Framingham 4 years ago, the owner welcomed me with a basket of fruit and looked forward to competing with us.
Who does that?
It turns out to be a guy with a wonderful company and a reputation for service. They sell GE Cafe, Whirlpool and Frigidaire.
Poirier Sales and Service
Located in Newton and Norwood, MA
Poirier is family-owned based out of Newton and Norwood.
Poirier has a large service department and does a nice job on the high-end with brands like GE Monogram, Wolf, Viking, and Dacor. Poirier serves Norwood, Westwood, Dedham, Newton, Roxbury, Walpole, Canton, Medfield, Brookline, and Foxboro in Massachusetts.
George Washington Toma Tv and Appliance
Locations in Weymouth and Brockton MA
Their slogan: "There is always a Toma to talk to."
Always thought there might be something to "There is always a Sheinkopf to shout at," but my sister left a while back, and I have a 3-year-old now, so we have over 20 people in customer service instead.
Anyway, George and his sister Donna run a great business with GE, Bosch, Thermador, and Electrolux are George Washington Toma's main lines.
KAM Appliances
Locations in Hyannis, Hanover, and Nantucket, MA
KAM is the second most popular appliance store in Massachusetts run by the Graulton family - Kevin, Cassie, and John. It's a dependable company featuring mid to high-end appliances.
Short on time? Get our free Appliance Buying Guide
Should You Buy Appliances at Box Stores?
When I started, Sears owned 55% market share in the appliance store, or more than half of all appliances in the U.S. were from Sears.
They had it all as well, great brands and a large service department.
Now, box stores are not consistent even within the same chain.
None of them have service, so ask who fixes their products in your area. Some are great, and some are not so great.
Lowe's Home Improvement
Presently, Lowe's sells more appliances than any company in the US, so give them a look in your area.
All of them have promotions around the holidays like Black Friday, Presidents' Day, and July 4th.
You can find a good deal on a washer, dryer, and dishwasher.
Most box stores do not have service departments available to fix your appliances.
Should You Buy Appliances Online?
There was a time when the industry believed nobody would buy an appliance purely online.
Now the industry believes its local search and online buying for better fulfillment.
If you're thinking about buying appliances online, there are a few things you should know.
First, you have to check the customer ratings of your online retailers, not just of the sales experience, but the delivery and credit process as well.
Delivering an appliance is not like delivering a waffle maker from Amazon. Scheduling problems and damage to your product or property could arise and don't want to wait all day for delivery.
Be careful because most online dealers have one warehouse and have to move your appliances with third-party delivery companies.
Either way, you should check prices and buy it online where the delivery experience is the best.
If you decide to shop online, look at Wayfair based in Massachusetts. It's an interesting company to consider. Amazon would be our next choice with their resellers.
Pro tip: Don't sign anything until you thoroughly inspect every square inch of the product. Once you sign, you have released these companies from any responsibility.
For comparison, this is what we look like (before the next renovation).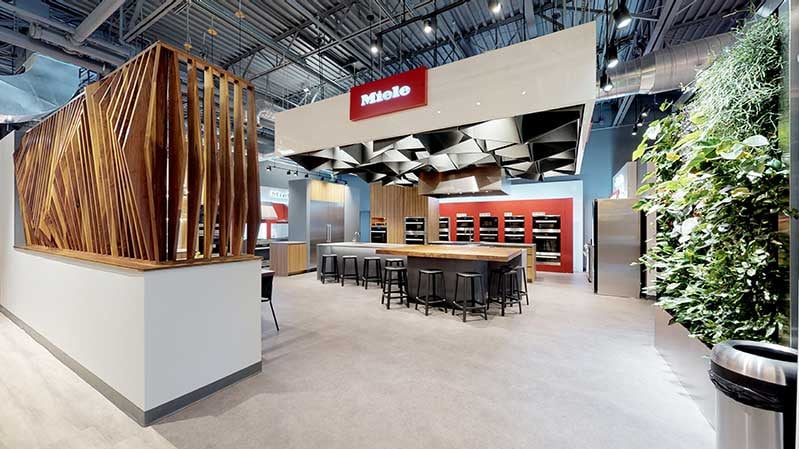 Our Final Advice
Ultimately, you should buy your appliances based on where you are comfortable.
Ask your friends and read reviews online.
The bad reviews will help you assess the companies' ability to recover and find a solution for you when problems do arise.
None of us are perfect. However, some are demonstratively better than others.
Below are some resources to help you with some decision making.
Best Resources for First-Time Appliance Buyers
Read our FREE Delivery Checklist before you have any products like furniture, appliances, or any heavier equipment delivered to your house.
The Appliance Buying Guide is a great place to start if you're starting to look at appliances. It answers the ten most asked questions and categorizes brands to save you time.
The 10 Kitchen Appliance and Lighting Remodeling Mistakes You Don't Want to Make is a fun read-only because you won't make those mistakes after reading the article.
Additional Resources
Get the free Yale Appliance Buying Guide. It has features, specs, and inside tips to all the brands like Sub-Zero, Thermador, Bosch, and Miele. It covers built-ins, counter depth, freestanding vs. slide-in, and much more (plus a ton of good product shots). Well over 580,000 people have read a Yale Guide.
Related Articles:
Editor's Note: This article has been updated for accuracy, freshness, and comprehensiveness.
Why Should You Trust Us?
It seems that every appliance review has nothing but glowing comments about almost every product, yet you read customer reviews and they are almost universally bad.
We are here to fill in the disconnect. We'll give you the best features, and the drawbacks as well, including reliability based on over 37,000 calls performed by our service team just last year. Our goal is to give you ALL the information so you know what's right for you.
Please consider subscribing or adding to the conversation in the comments below. We appreciate you stopping by.
A Note About Pricing
Pricing on this blog is for reference only and may include time sensitive rebates. We make every attempt to provide accurate pricing at time of publishing. Please call the stores for most accurate price.