10 Coolest Appliances & Lighting for Boston
Picking the 10 best products in a store is a tall order. There are tons of interesting and likable products.
When I originally wrote this in 2014, Sub-Zero upgraded their integrated refrigeration, Dacor launched their internet ready ovens and there were some very different BBQ's from Big Green Egg and Kalamazoo.
Looking forward through 2016 and beyond, there are some very different, interesting products like black stainless steel and heat pump technology in laundry.
The big winner is cooking products with Wolf, Miele, and Jenn-Air debuting their new products. We even have a talking grill on the list as well.
Let's take a look at some honorable mentions first.
Honorable Mentions
Induction is the fastest and most responsive cooking available. It's even faster than gas cooking. This Miele at 7,700 watts is 50% faster than the previous fastest induction burner at 5,000 watts.
Whirlpool Smart Laundry with Phone App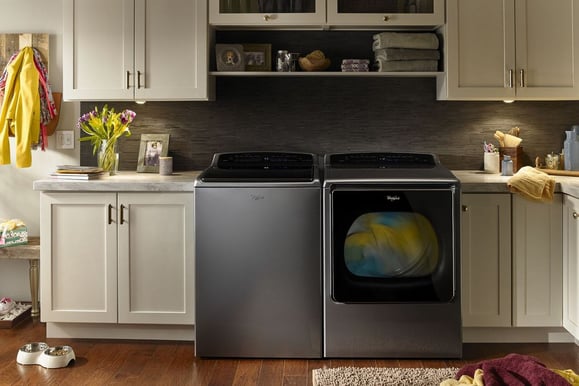 It's a cool idea, because it can alert you when the cycle is done. You still have to move the laundry from washer to dryer. Phone apps are becoming more popular in appliances. In my opinion, it makes the most sense in cooking.
The 10 Coolest, Most Unique Appliances and Lighting in Boston
10 - Fisher & Paykel Integrated Refrigerator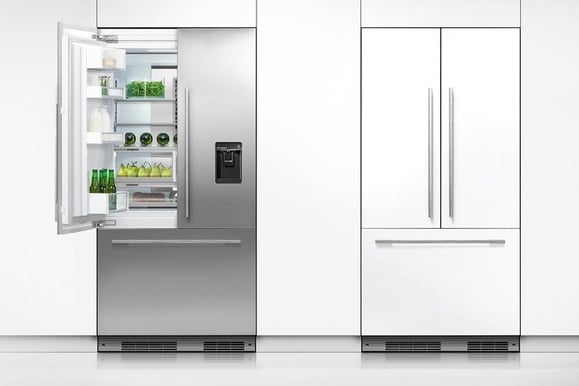 An integrated refrigerator fits within a 24 inch deep cabinet, so the refrigerator is indistinguishable from the other cabinets. It is a popular trend and this Fisher & Paykel refrigerator is 50% less expensive than comparable brands.
9 - Heat Pump Dryers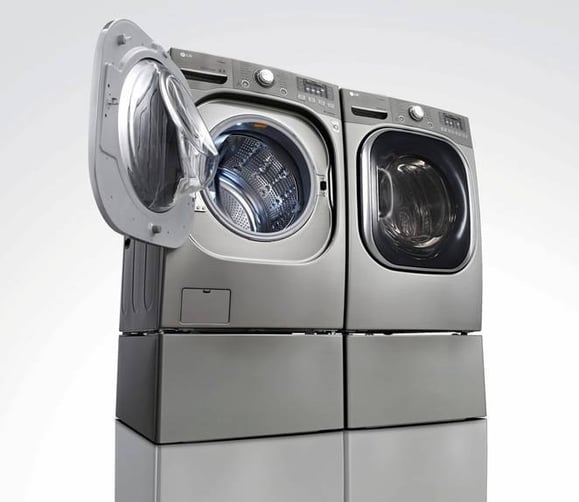 LG Heat Pump Dryer
Heat Pump dryers have been around in AC/heater units for quite some time. Heat pumps are significantly more efficient than normal drying elements. The technology may not be there quite yet, but within 5 years heat pumps will be the dryer to consider.
8 - Steam Ovens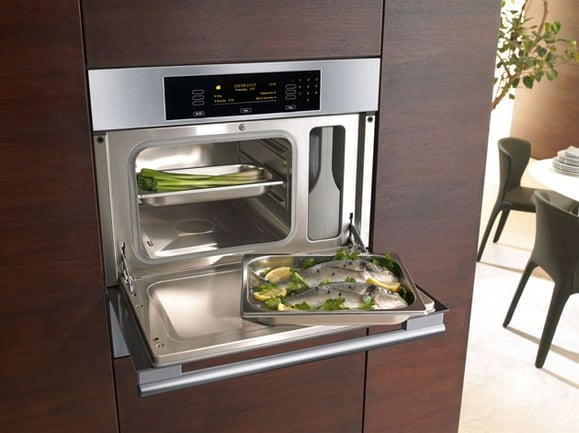 Miele Steam Oven
I had Buffalo wings cooked in a steam oven, yet they tasted fried. What you can do with steam is amazing. Steam cooking is the healthiest way to cook, because it doesn't bake out nutrients, and you don't need lots of fats for moisture.
Read: The Five Best Steam Ovens
7 - Black Stainless Steel Appliances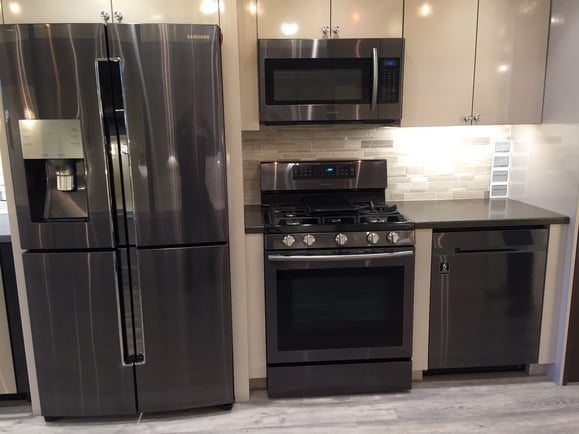 Samsung Black Stainless Steel Appliances

Everyone is looking for a different finish other than stainless steel, so why not a darker shade of steel. It is a rich, different finish, but there are issues.
Read: Should You Buy Black Stainless Steel Appliances?
6 - Gaggenau Appliances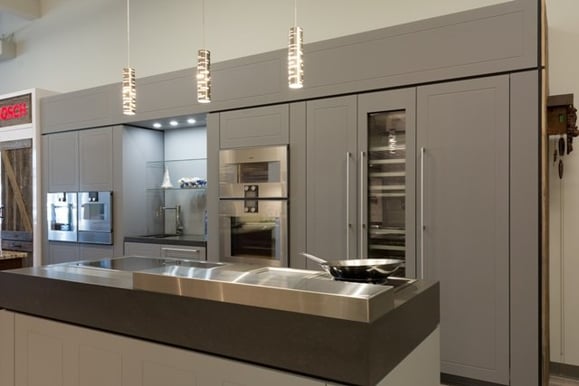 Gaggenau's Bang & Olufsen modern designs sets their appliances apart
5 - Hubbardton Forge Lighting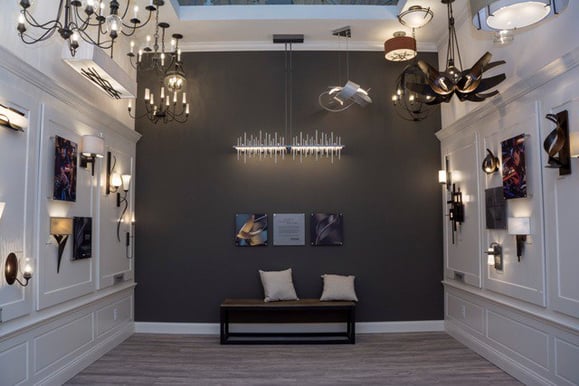 Shopping for lighting can be somewhat boring, because most lighting is manufactured in the same five factories in China. Hubbardton Forge, however, is hand made in Vermont, USA. Their products span from traditional to contemporary style lighting.
4 - Visual Comfort Lighting



If you wonder why these lights look so good, actual lighting designers, engineer and built these lights. The detail work is pretty amazing as well.
3 - LED 1" Recessed Lighting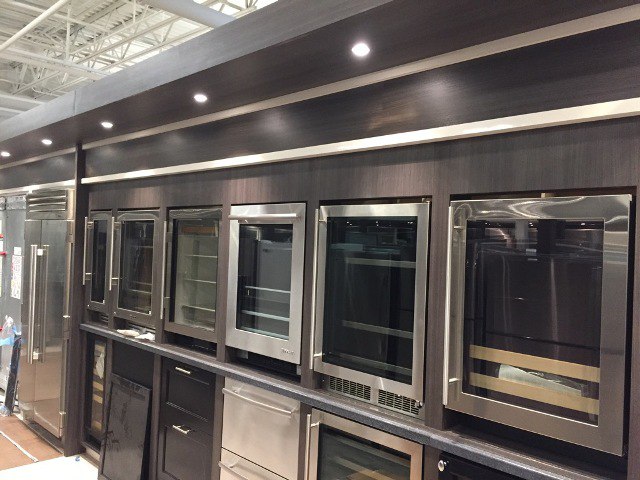 Our entire Framingham showroom is comprised of 1" and 3" LED recessed lights, the smallest ever made. They last 22 times longer than incandescent light bulbs and use about 5-8 times less energy. You should consider using LED in your home.
Read: The Best and Smallest LED Recessed Light
2 - Lynx Voice Activated Grill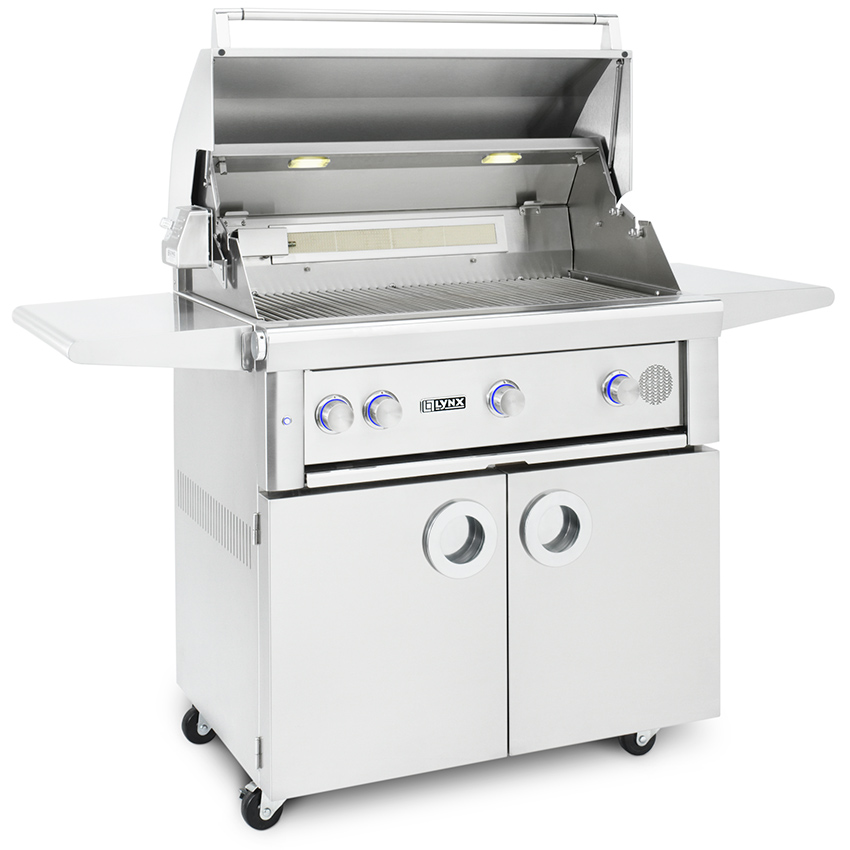 You can ask the grill to cook your steak medium well or rare. It will tell you when to flip it and when to take it off the grill. This is the future of cooking.
1 - Wolf, Miele, and Jenn-Air Wall Ovens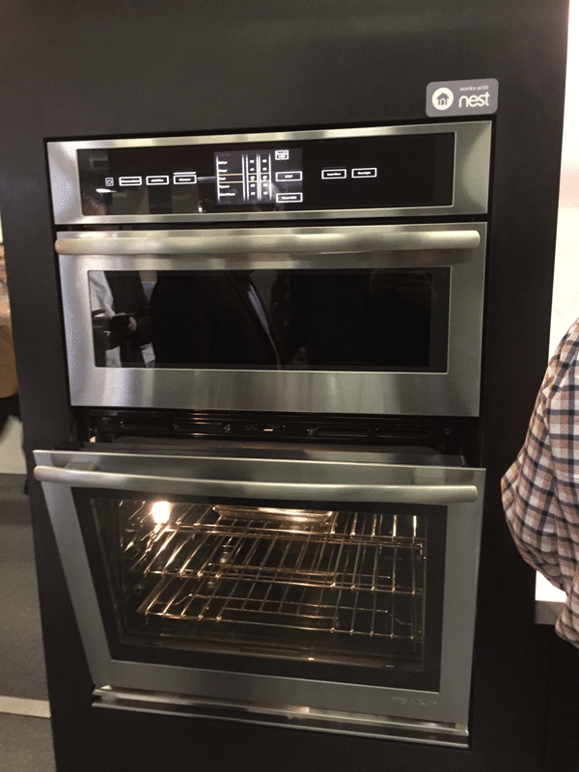 New Jenn-Air Wall Oven with Nest Capability
These ovens will all figure out how to cook your food with a touch of a button, but all are different. Wolf has the new "VertiCross" blower convection system delivering heat faster. Miele has steam assist for breads and finishing foods. Jenn-Air has a great interface and can be controlled by your phone.
Later this year, Jenn-Air wall ovens will be integrated with your Nest thermostat. All three wall ovens are excellent.
Additional Resources
Read the Yale Appliance Buying Guide with features, specs and answers to the 10 most asked questions when buying appliances. The guide includes pictures and full descriptions. Well over 150,000 people have read a Yale Guide.
Steve Sheinkopf
My goal has always been simple: I want Yale to be the best retail experience anywhere. I have tried to create a compelling environment for customers and employees alike.
A Note About Pricing
Pricing on this blog is for reference only and may include time sensitive rebates. We make every attempt to provide accurate pricing at time of publishing. Please call the stores for most accurate price.