What Does Yale Appliance Look Like On The Inside And Why Is It Important?
7,478,782 people read this blog in a year. Many people read our reliability blogs, our comparisons like KitchenAid Vs. Bosch Dishwashers, and our "Best of" series like our Best Counter Depth Refrigerators.
You can read about the many challenges of service, delivery, and installation in detail. You can download any number of our resources, like our appliance buying guides, to help you with your decision.
However, I have never let you inside our operation centers and showed you how we run things. Most readers (about 6.2 million) are out of our market and will never see a Yale store.
So today, you will see how Yale Appliance operates and why it's important to your buying decisions.
I will also cover the top questions you should ask your local appliance retailer before buying any appliances.
Lastly, we'll show you our showrooms in Hanover, Dorchester, and Framingham so you have some product ideas for your kitchen project.
You check out our virtual showroom tours here or read on to view later:
Yale Appliance Boston | Yale Appliance Framingham | Yale Appliance Hanover
By the way, if you have questions or need help for your project, feel free to ask in the comments below. I typically answer within 48 hours unless I'm away.
Let's get started.
What Does Yale Appliance Look Like On The Inside And Why Is It Important?
You would think I would start in a showroom, but operations are where it begins for us. Execution of your order, phone call, or store visit has always been more important to us than flashy displays.
There are a ton of appliance dealers telling you about their service, whether it's delivery, customer service, installation, repair, follow-up, and requests.
Always ask your local appliance retailer about what processes and teams are in place outside of the sale.
Who will be following up on my order?
How many customer service agents do you have?
Who will be answering install questions from my contractor? Hopefully it's more than one person in case your salesperson is on vacation.
Who is responsible for the installation?
Who will be handling service issues? If the dealer does not offer service, then who will be fixing your appliances?
How long do I wait for a service call?
For steam and other complicated cooking appliances: Who will be showing me how to use it?
How long have your delivery agents been working here? Do you perform random drug screens?
Do you use CORI in your hiring process? CORI certified means you can check to see if your delivery person has a criminal record. It's important when you open your house to a delivery.
If you sell extended warranties, who repairs the appliances? Google the warranty insurance provider before you buy anything. Don't buy an extended warranty unless the agency can actually do the repair.
If a product doesn't fit, what is the reorder process? Many stores do not take returns, others charge a 25-35% restocking fee, so be careful.
It's important to have excellent follow-up care and resources available to walk you through the process.
Here's ours.
Yale Operations in Stoughton, MA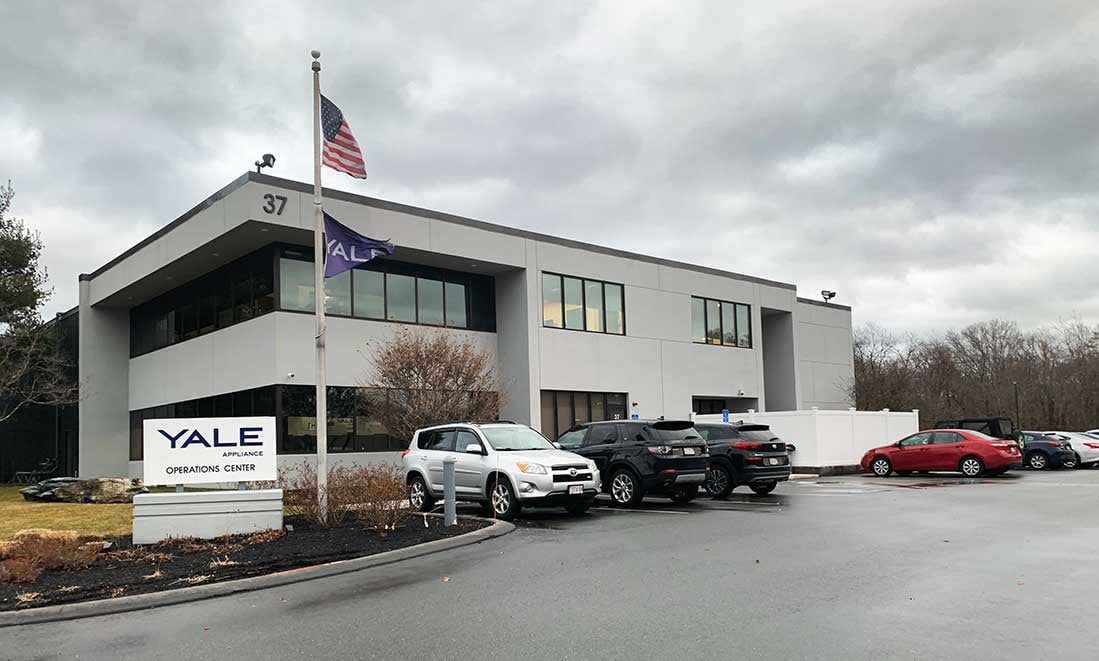 In the middle of the recession ten years ago, we committed to answering the phone quickly, especially for service calls.
The phone service is divided into two parts. Our Customer Service Team helps people with product issues. Then we have our Client Services Team checking on existing orders.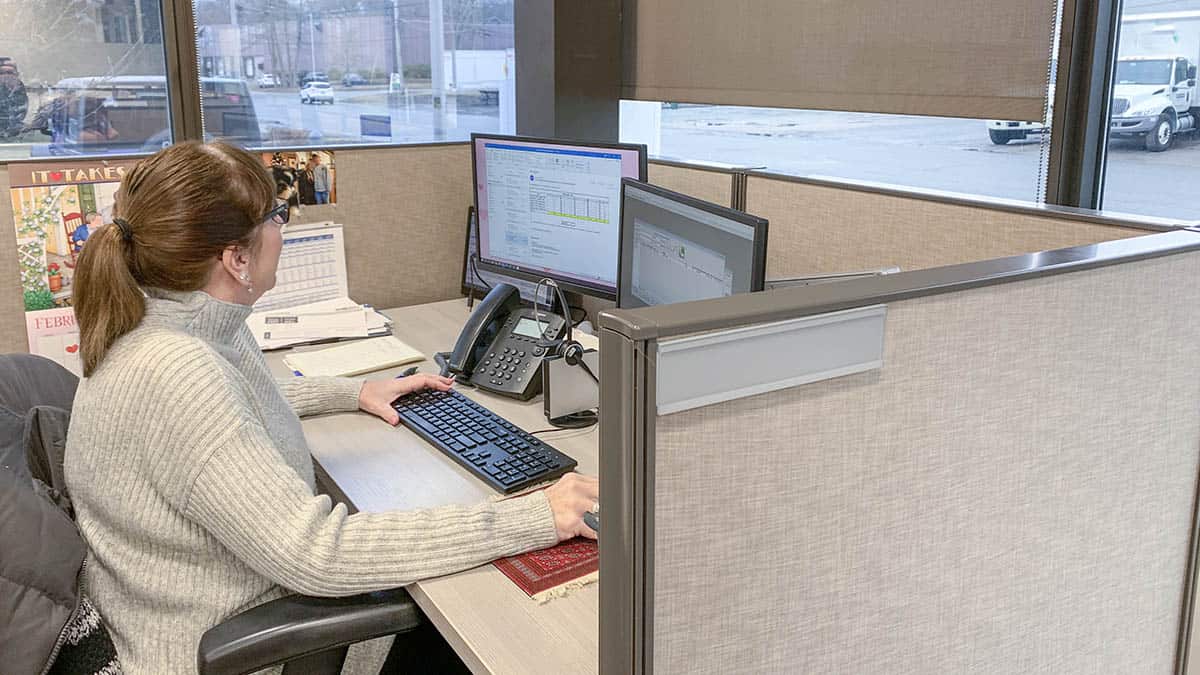 Yale Customer Service Team Member
This team checks each appliance for accuracy and will call with questions. If you are buying a tall or wide refrigerator in Boston, for example, we will send out the site check managers to ensure it will fit.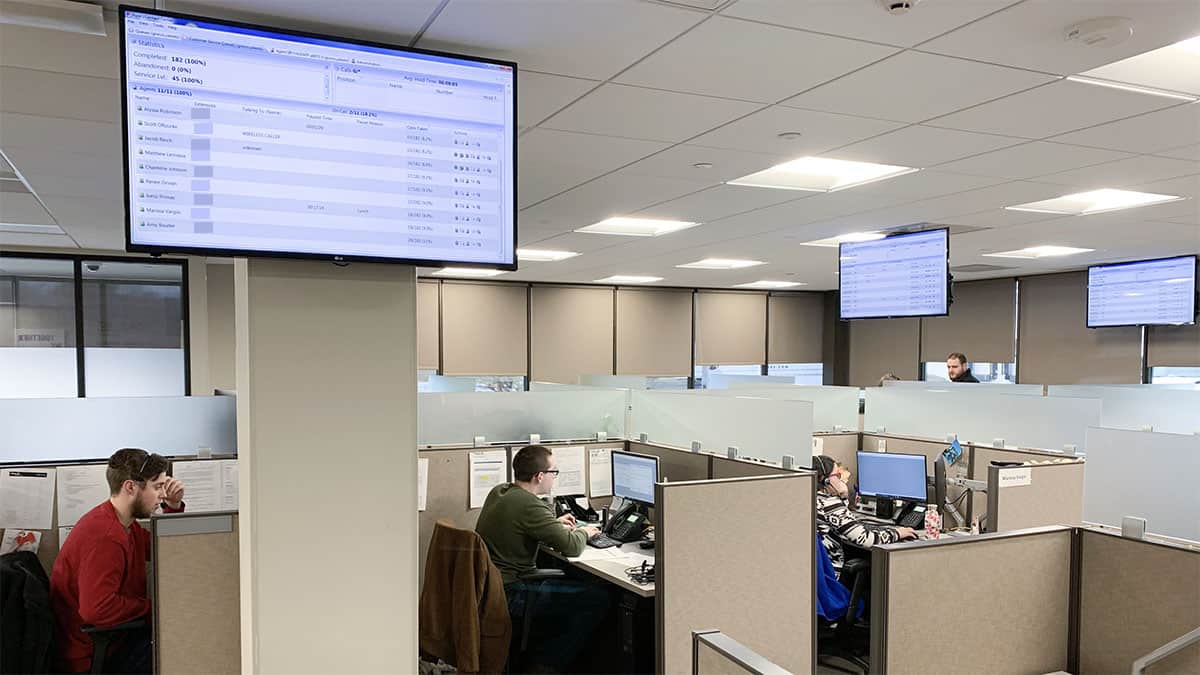 Customer Service Area at Yale Appliance Operations Center
The TVs in the background you see have client wait times.
All these people are needed to run 33 service vans, eight installation vans, and 15 delivery trucks.
Installation is located in the back, along with the offices of the managers of Service, Installation, and Customer Service.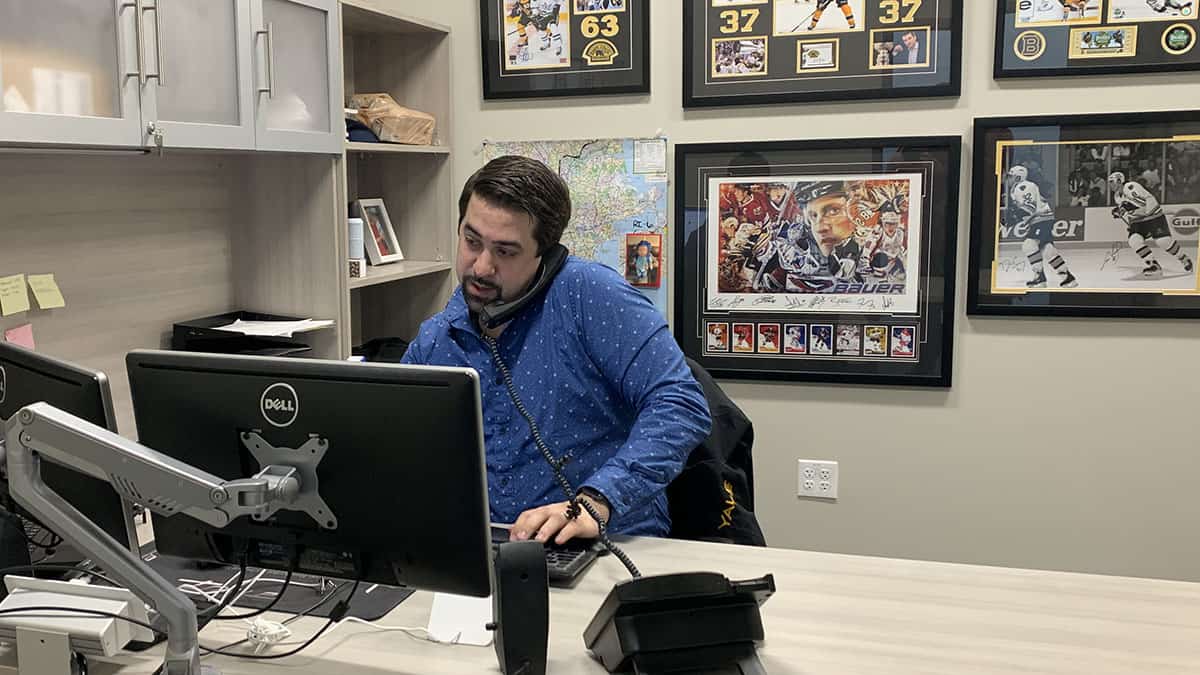 Yale Appliance Install Manager
Also, if you have a delivery, installation, or service call with us, we send out a survey rating your experience. Any score less than 9 out of 10 receives a phone call to improve internally.
Yale Appliance Service Manager
The company is bonused on NPS (customer satisfaction) quarterly, so they take their job seriously. Managers meet weekly to discuss any issues and fixes. So, we don't run into the same problem more than once.
Short on time? Get our free Appliance Buying Guide
Floor 2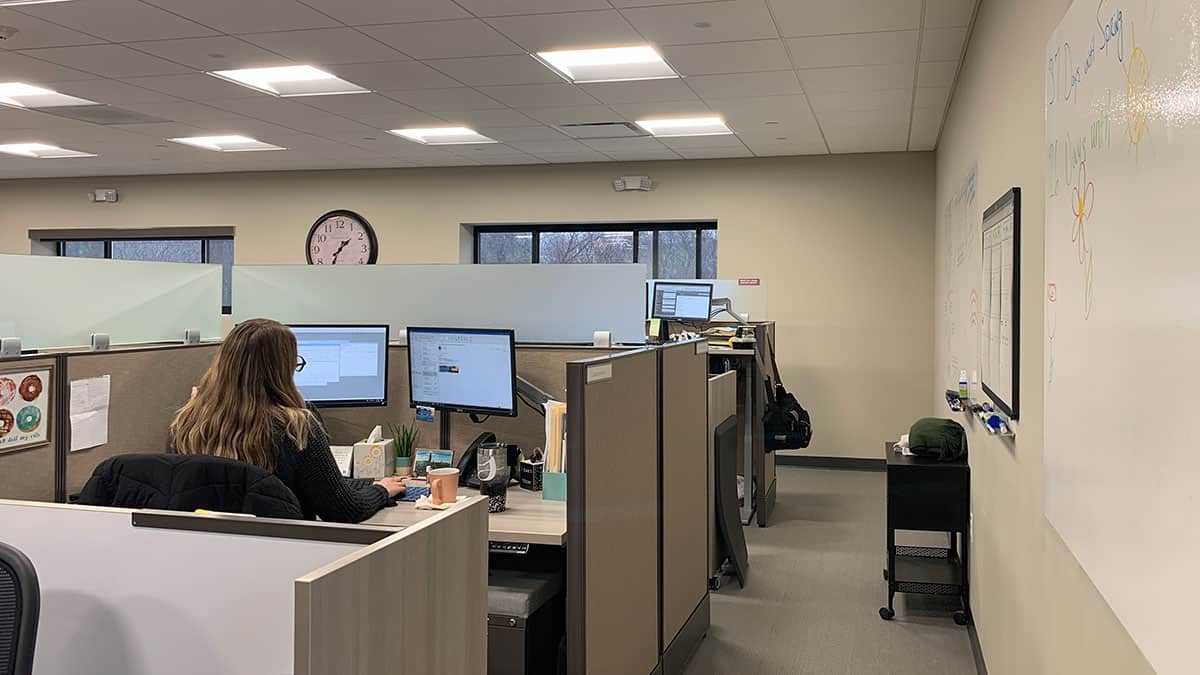 Purchasing Department at Yale Appliance
This is more of a traditional office setting. Purchasing and Marketing is here. We don't spend money on advertising. You will never see a Yale ad.
We have five people in the department working on blogs, videos, and outreach out of 230 employees. That's it.
Head of Training (yes, you have to pass tests to work here) Operations, HR, and Finance all sit up here as well.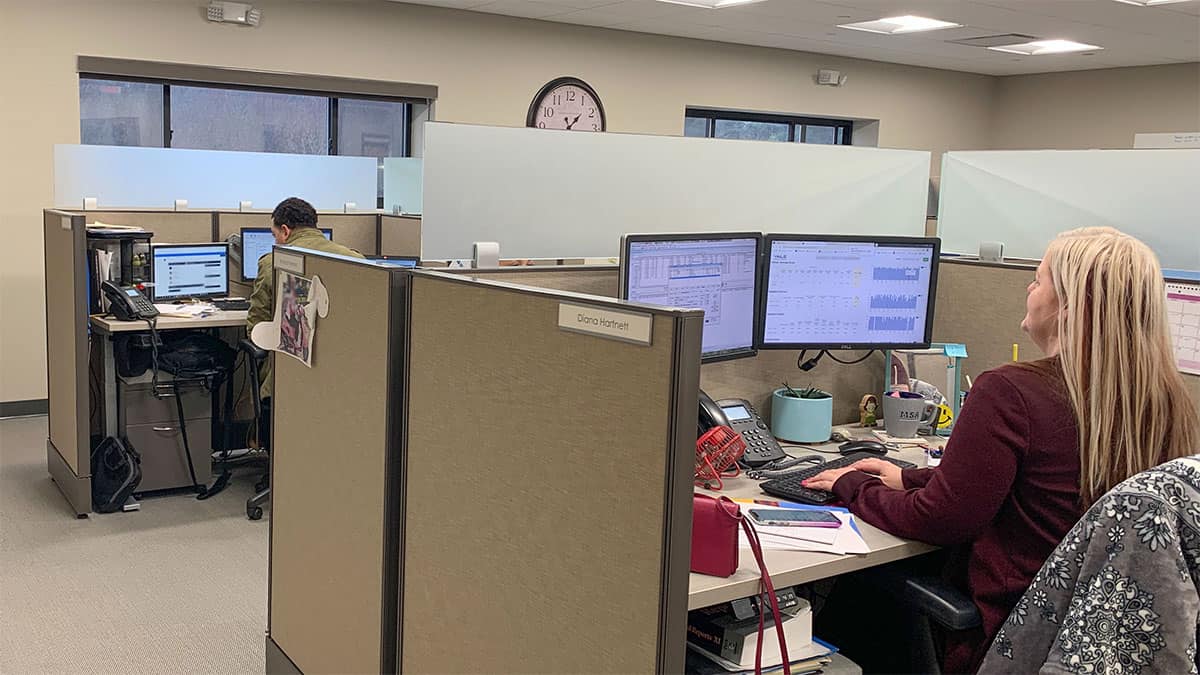 Training and Customer Satisfaction Department at Yale Appliance
We have a team of six dedicated to online messaging for our website. Our team chats in real-time, so you don't have to leave a message.
This building also serves as a warehouse just for builder jobs like apartments and condos. The Builder Division is tough because we have to bring in the product up to two years in advance.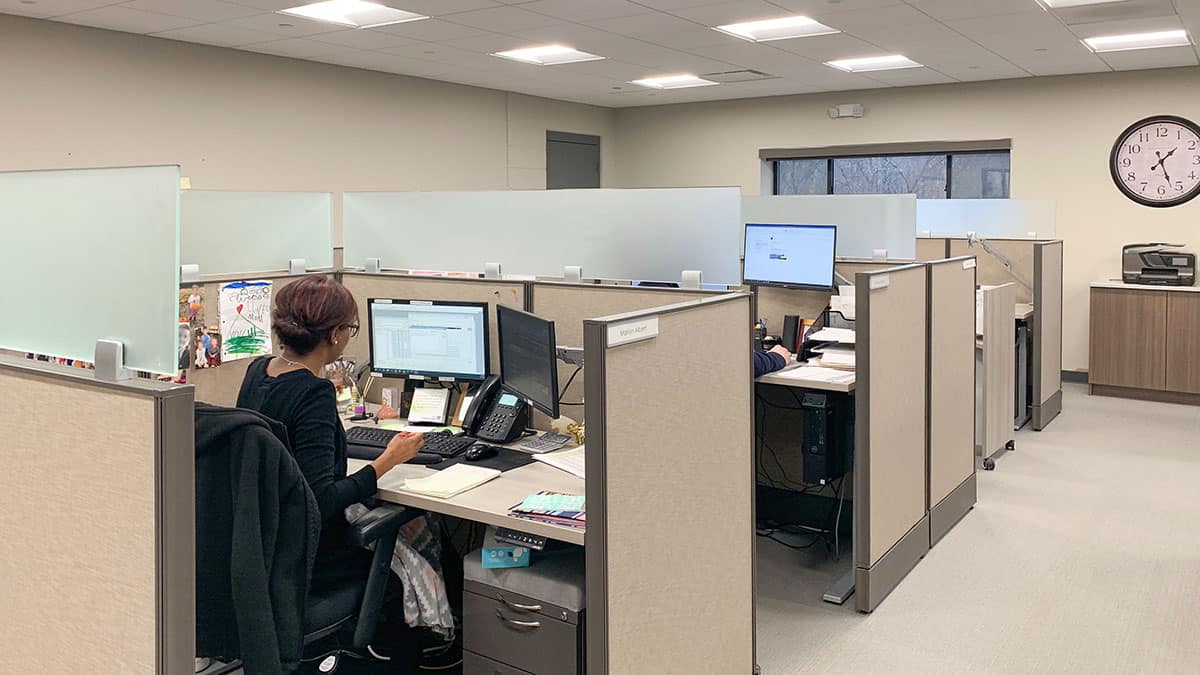 Builder Division at Yale Appliance
Yale Warehouse in Stoughton, MA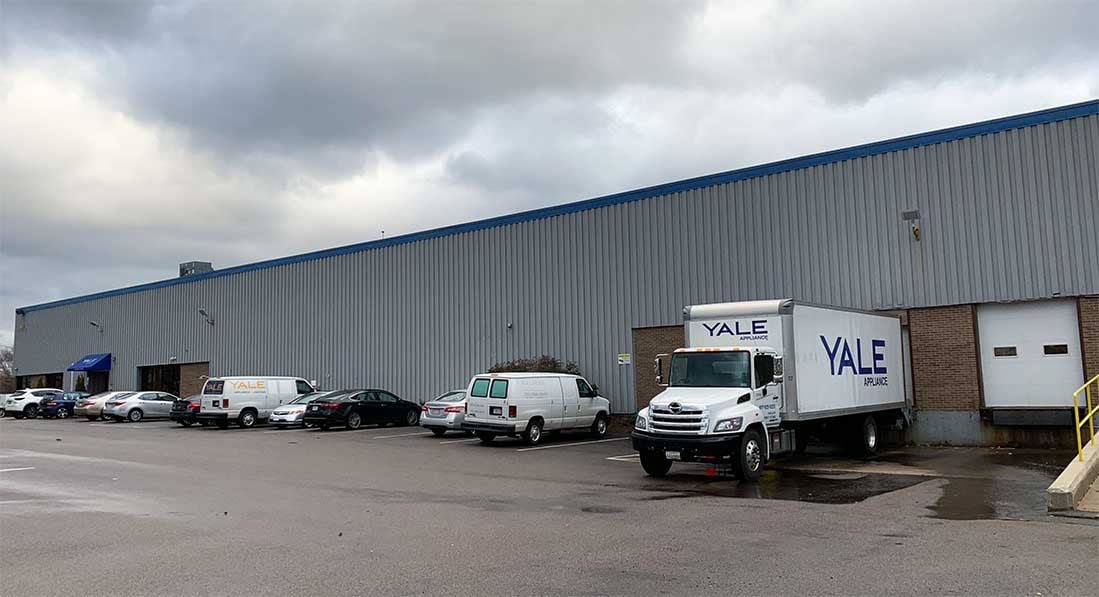 We stock between 14-22 million dollars of inventory daily, not including parts. If you are buying an appliance or scheduling a service call, all the products land here.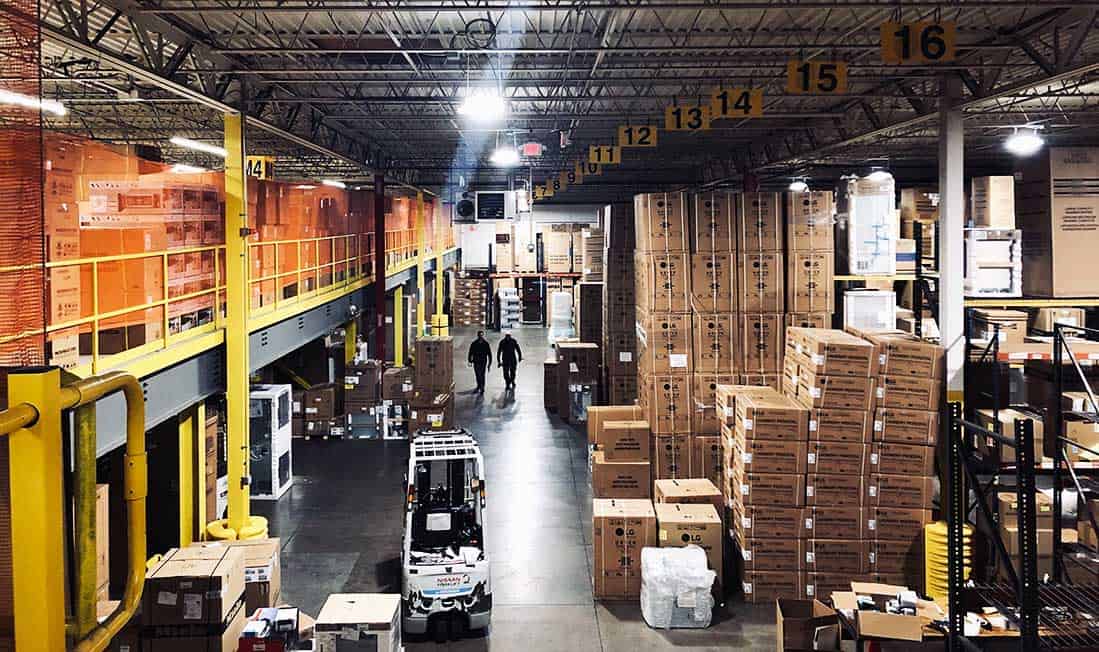 Yale Appliance Warehouse
Routing lives here. These people ensure the truck will be there within 30 minutes so that you can track the truck to your home.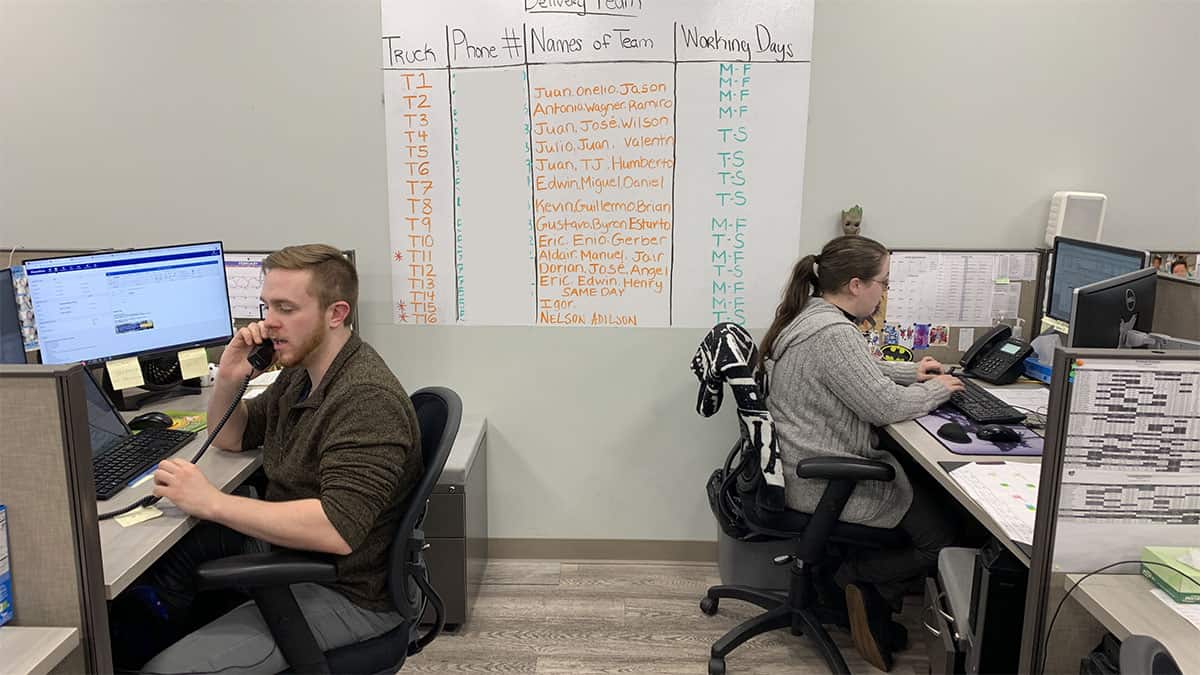 Yale Appliance Routing Team for Delivery
Parts, warehouses, and fleet managers are in this building as well.
A good portion of this building is designed for technician training. The Director of Service Training is here. Every appliance return is inspected here as well as repair and reverse logistics.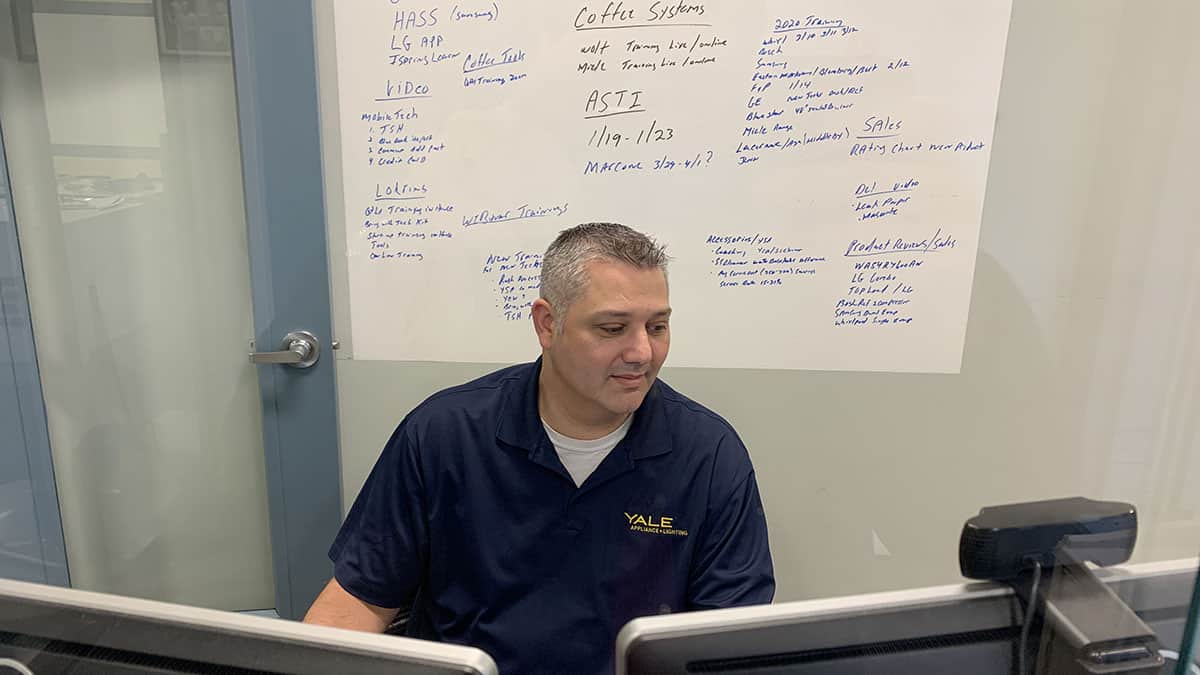 Director of Service Training at Yale Appliance
Facilities and warehouse management operate out of here as well. Our team is a hard-working, fun bunch.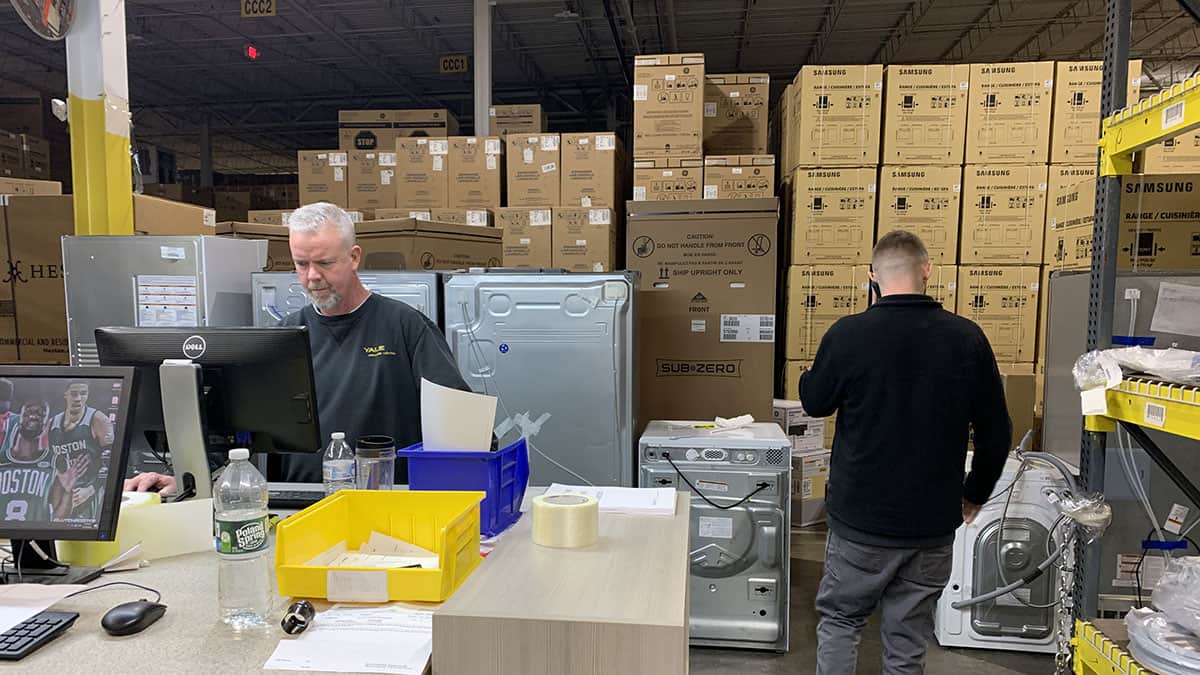 Yale Appliance Warehouse Team Members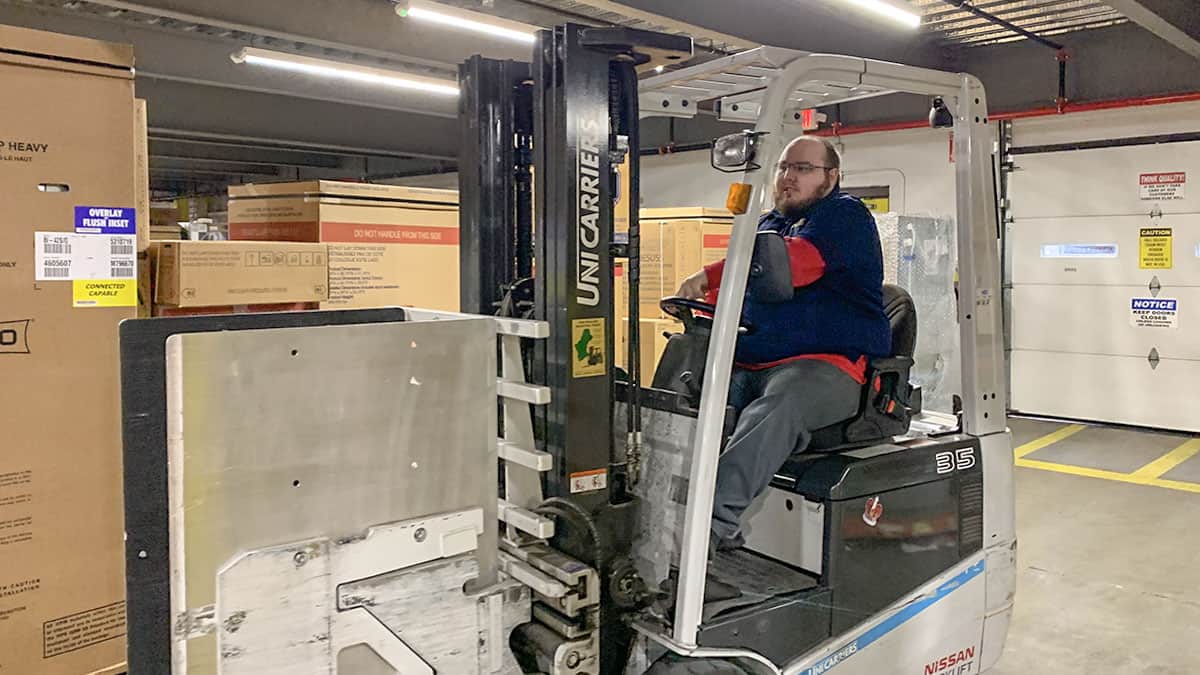 Yale Warehouse Team Member
They are also safe. We play safety bingo to insure they are along with drivers and techs. The pot escalates until an accident or mishap.
Yale Appliance Showrooms
Many people think brick and mortar stores are dying. I think boring stores are dying. The store experience is usually bad, or the associates know less than you do.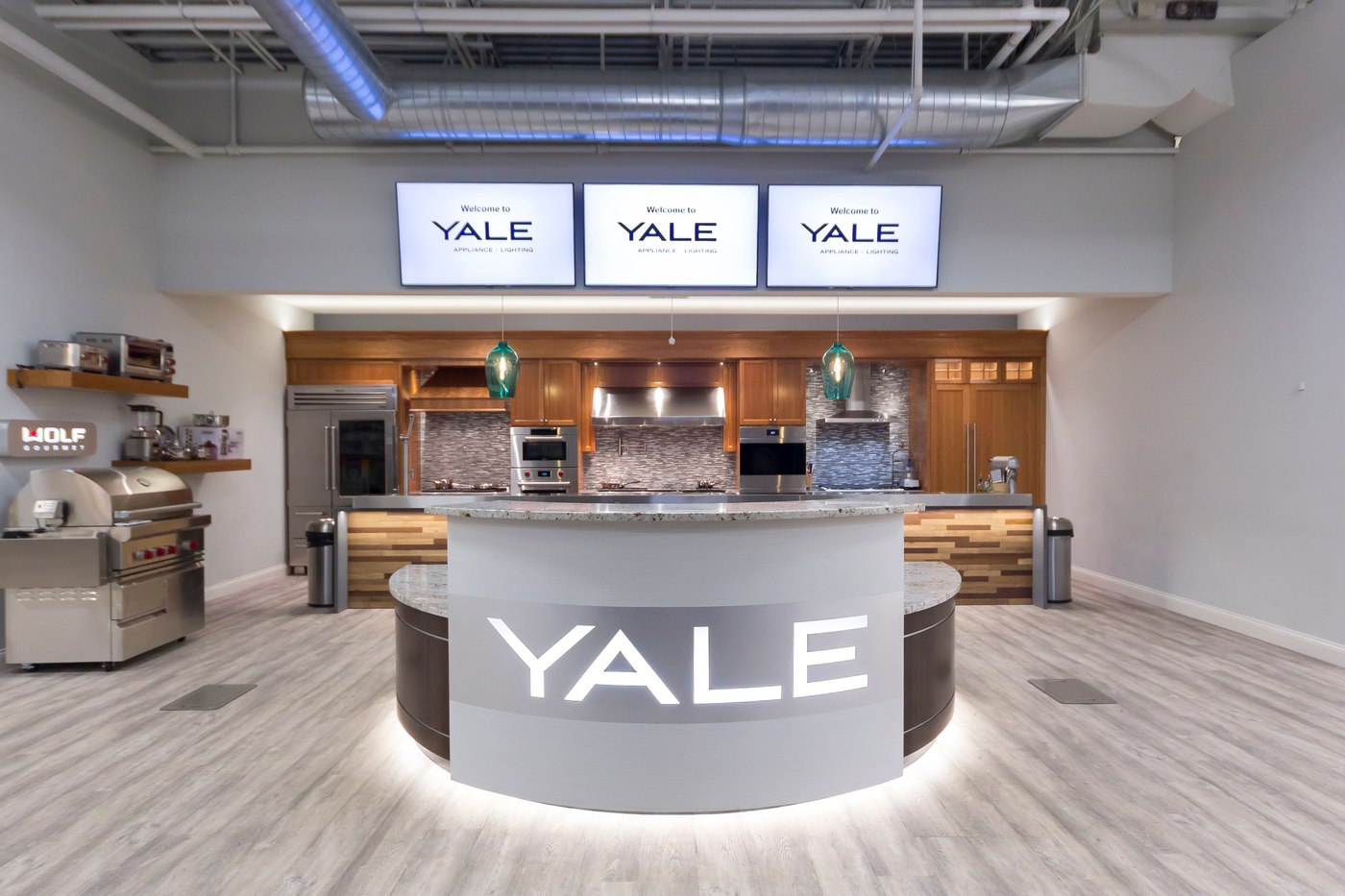 Anyway, we have greeters out front in every store, so people are helped quickly or left alone to browse. They also make freshly baked cookies on weekends.
We also have education stations comparing different products and installation types in each store.
We are keenly aware of not wasting your time. You can even sign up for an appointment at your own time seven days a week. You will also see tons of products and applications to use in your home.
It's the only way stores will remain viable.
So we try to make our stores worth the trip.
Yale Dorchester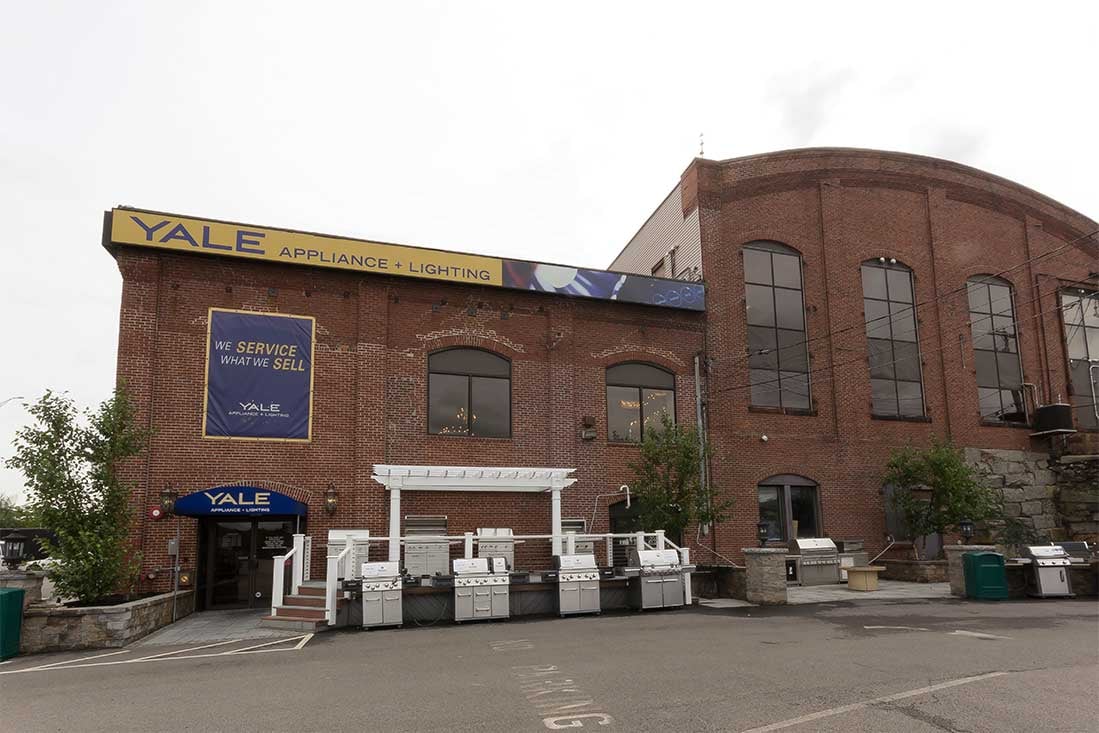 I remember measuring this building in 1984 with my Dad. Dorchester wasn't the nicest place back then, but it is now trendy 35 years later.
In 2015, after that crazy winter, we noticed a central beam was cracked. After the engineer said it would be an issue in a year, we placed steel beams to the cement in the basement.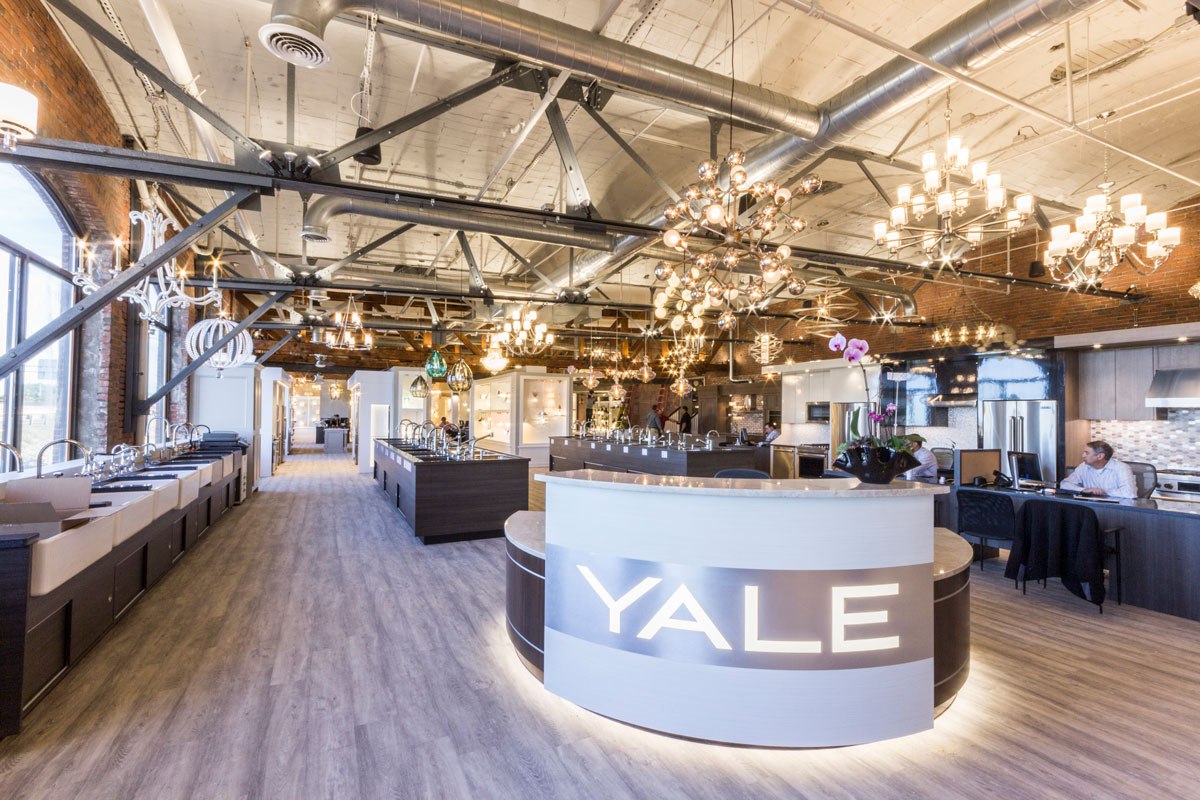 Yale Appliance in Dorchester
It allowed us to rip up the suspended tiles to reveal the 1890s ceiling and beams. So the store has a different feel to it.
The outside is dedicated to BBQ with a bunch of kitchens outside and in the lobby.
There are tons of sinks, including a set up just for the new Galley workstations.
There are five working kitchens, including a huge working Thermador display on the second floor. Lighting is always evolving like the rest of this store.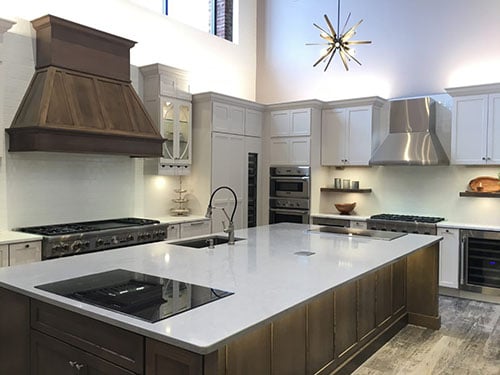 Thermador Kitchen at Yale Appliance in Boston
The third floor is the appliances you would expect. The fourth floor is just for sales inquiries. We want to answer your calls once again in real-time. These are the people to do it.
Yale Outlet
Let's face it. We are not perfect, and sometimes our customers aren't either. Occasionally, products come back for whatever reason.
Rather than fight you or make you pay an onerous restocking charge, we just place it here.
The outlet is one of my favorite parts of this company. You aren't stuck with the product or charged a restocking charge.
Someone else gets a great deal, and we don't lose that much money (usually).
But the relationship is maintained. That's the important part.
Yale Appliance Framingham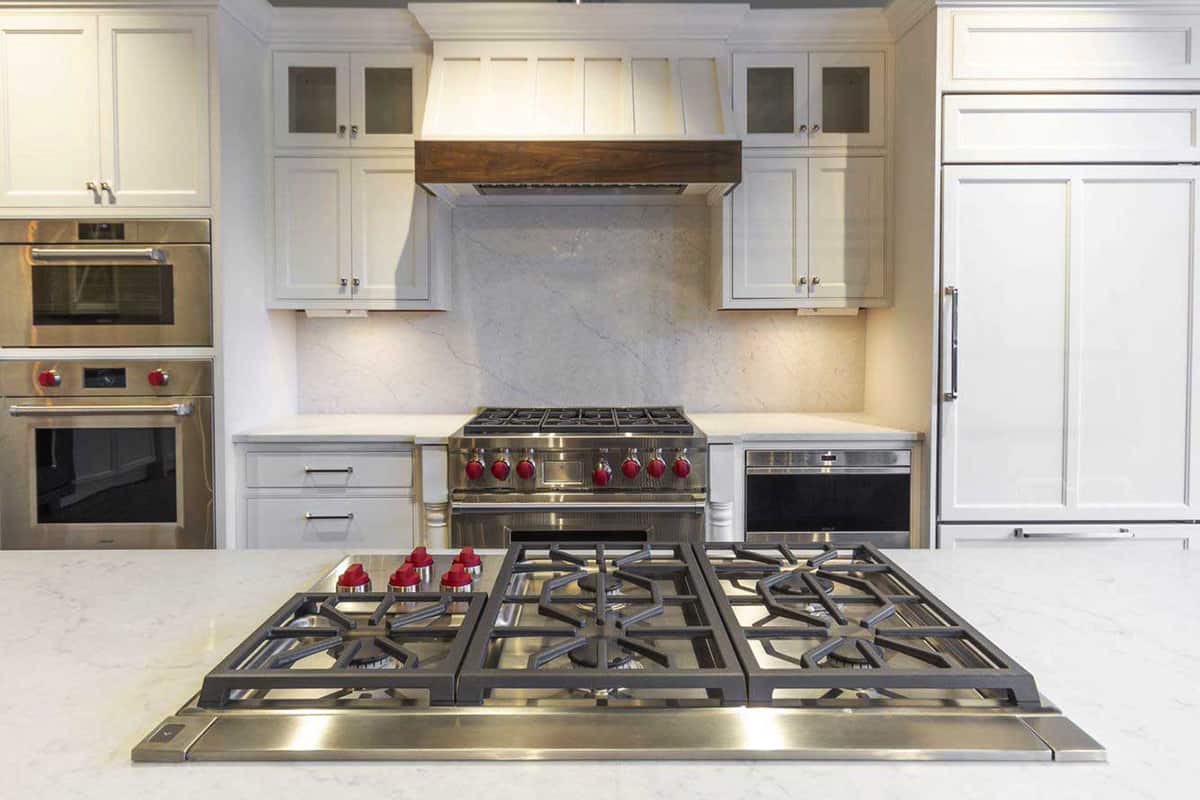 Wolf Kitchen at Yale Appliance in Framingham
We worked on this one with Bergmeyer Architects back in 2008. Then the recession happened. So it wasn't until 2015 until we opened it.
I grew up in Needham and used to watch movies in Framingham. Yes, I even ate at the old Taco Maker. (Remember that?)
So, I love my old stomping grounds. Sometimes, I drive around my old neighborhood. Maybe one day, my daughter will go to High School in the area.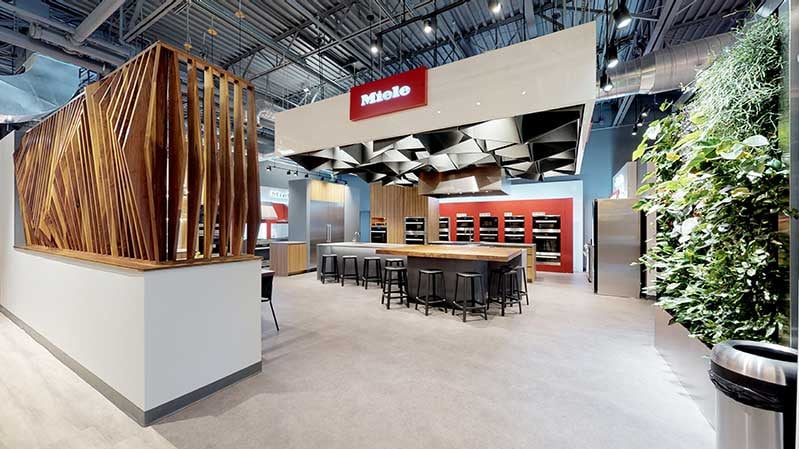 Miele Kitchen at Yale Appliance in Framingham
Our Framingham showroom used to be an old Salvation Army building. We gutted it completely.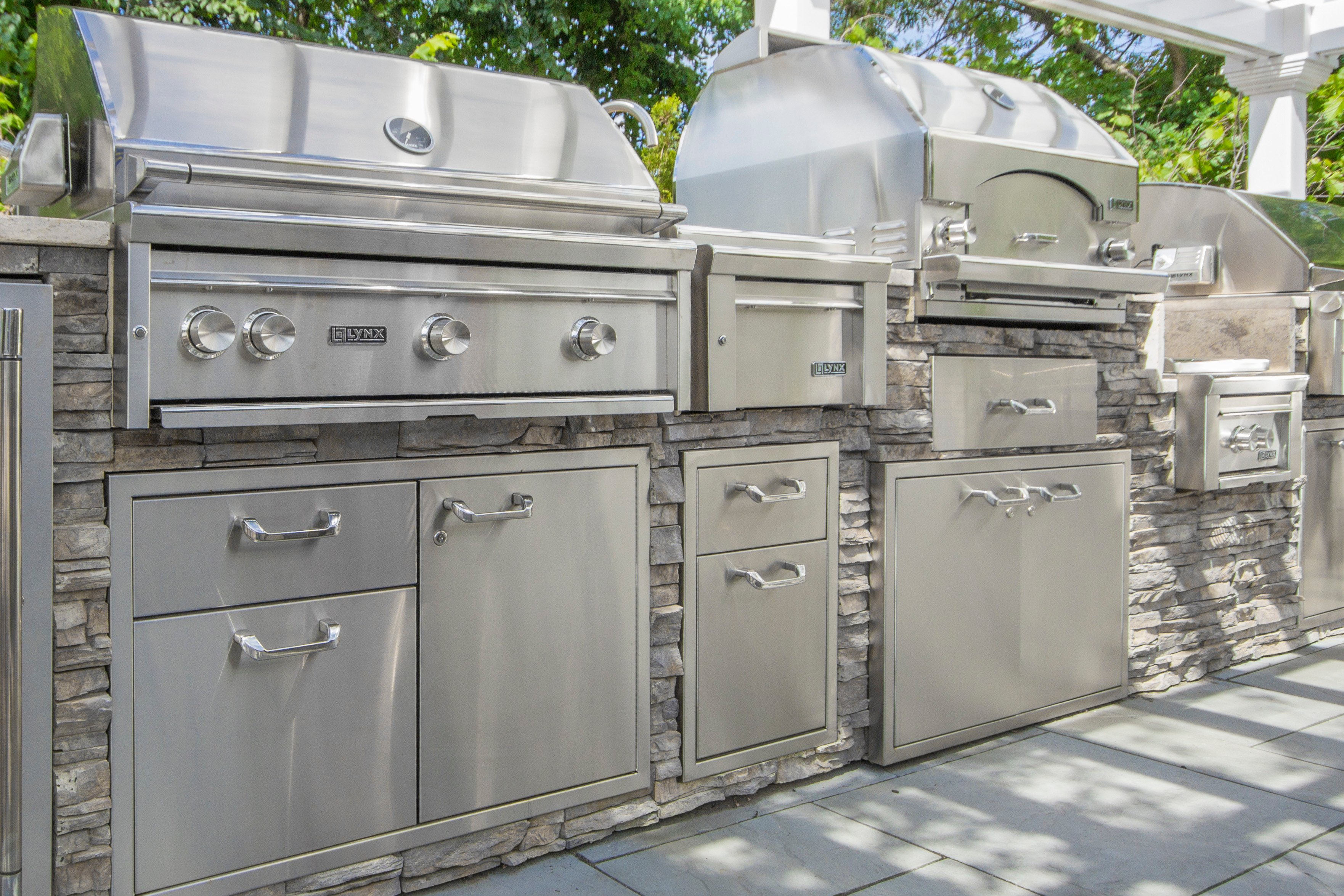 Outdoor Kitchen Featuring Lynx at Yale Appliance in Framingham
It has four large kitchens and outdoor grills as well as an outdoor kitchen out front.
Like Dorchester, it has plenty of sinks and faucets, but no lighting.
Yale Appliance Hanover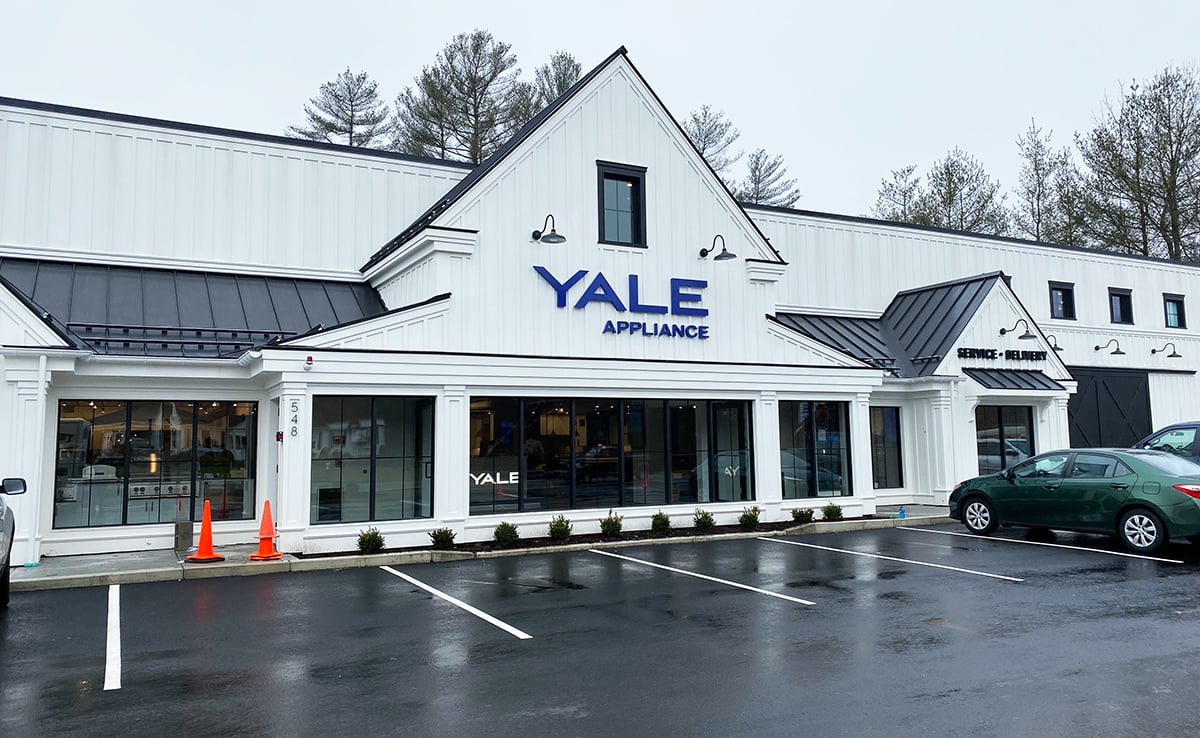 Hanover is our newest and largest store. It has allowed us to incorporate nine live kitchens from Sub-Zero and Wolf, SKS, BlueStar, Miele, Jenn-Air, Thermador, Bosch, Gaggenau, and Fisher & Paykel.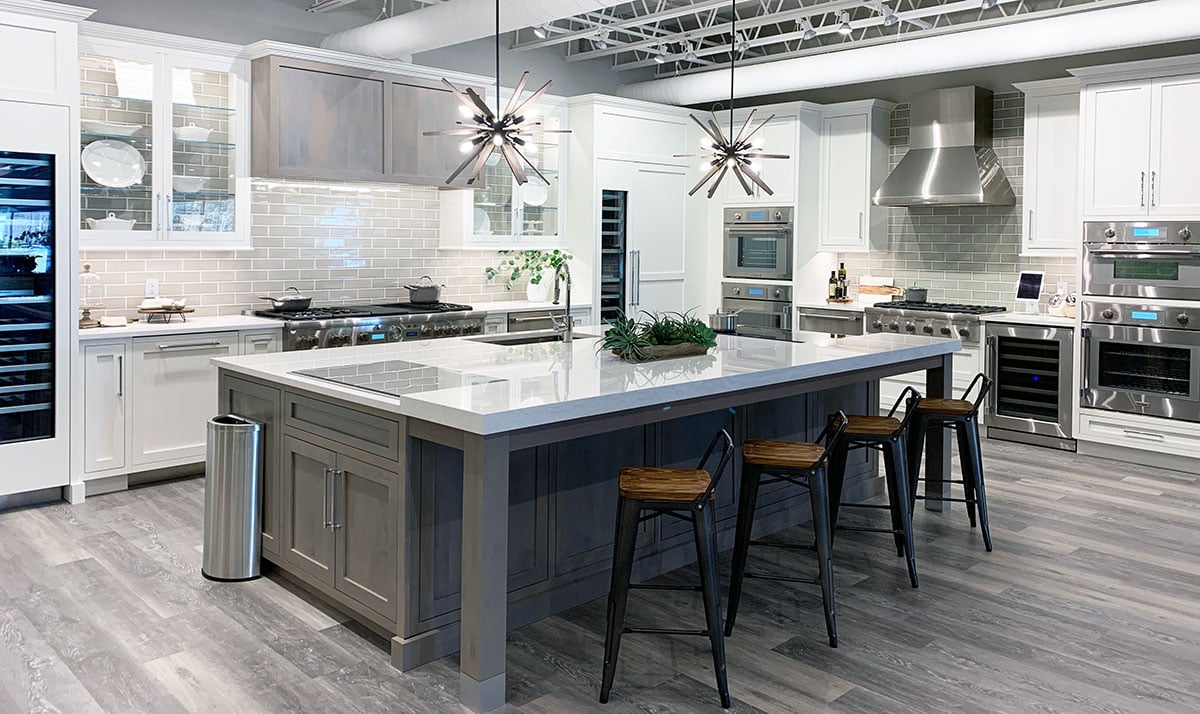 Thermador Kitchen at Yale Appliance in Hanover
You can also see suites from GE Café, Samsung, Thermador, Jenn-Air, and Bosch.
Also, on the first floor are outdoor BBQ grills, sinks, and faucets.
Second Floor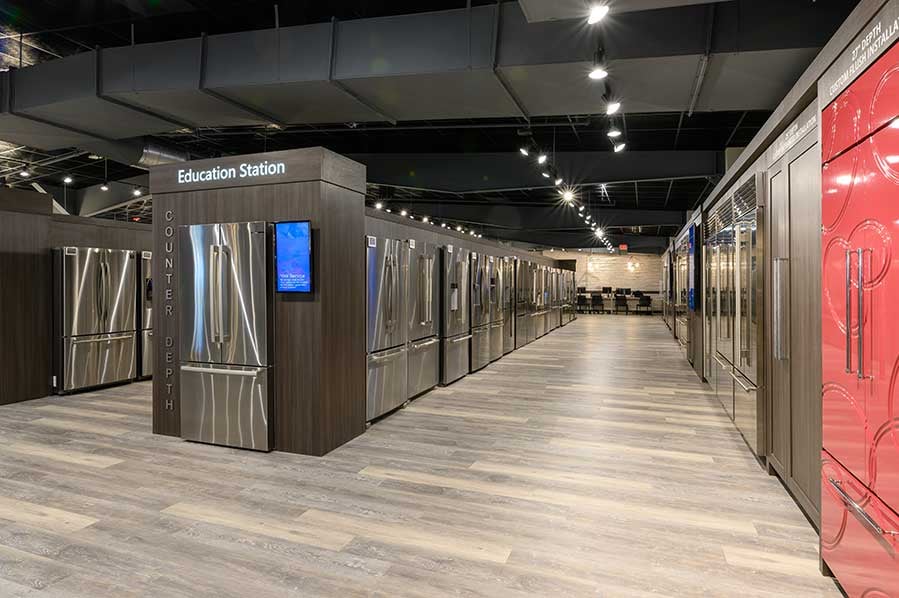 Refrigerator Education Center at Yale Appliance in Hanover
This is what you will find in an appliance store with plenty of different appliances plus some cool products from La Cornue and True.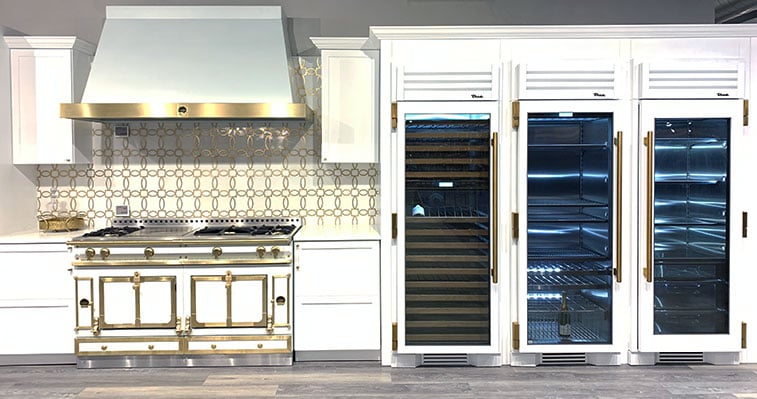 La Cornue Professional Range and True Professional Refrigeration at Yale Appliance in Hanover
Between the two floors, there is plenty to see and incorporate into your project. There is even a blue kitchen.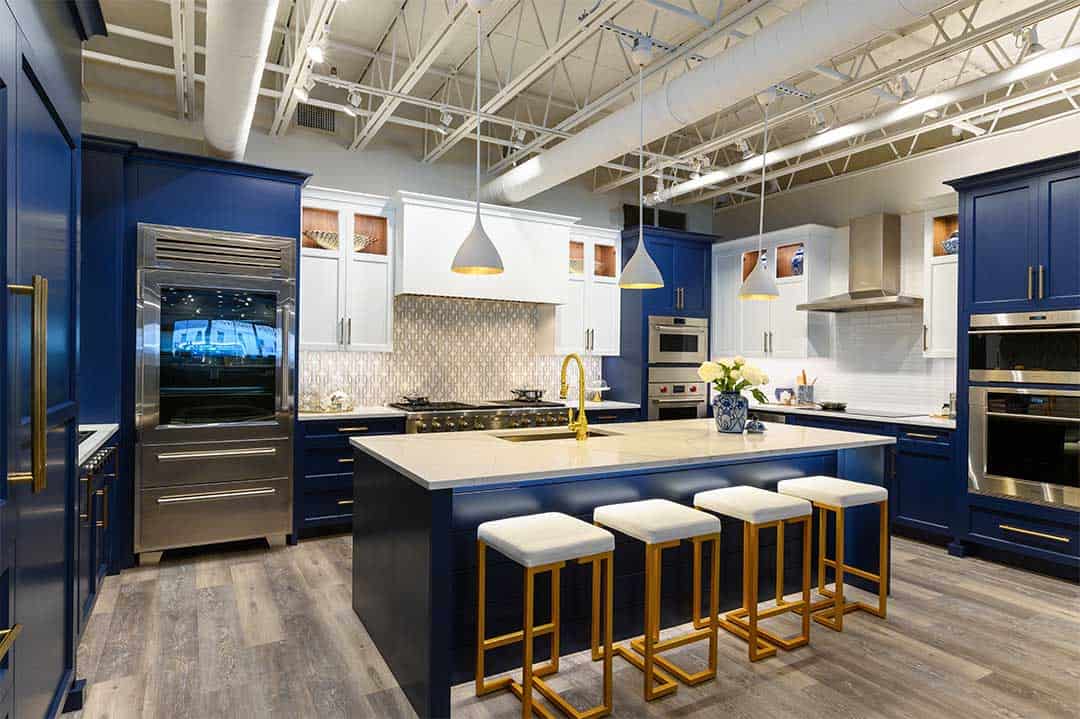 Sub-Zero and Wolf Kitchen at Yale Appliance in Hanover
How Do You Choose An Appliance Store?
A friend of mine opened a chain of beautiful stores. The guy is a visionary. However, they couldn't deliver on the great showroom experience.
You may love our cookies but they will leave a sour taste in your mouth if the delivery, install, or service call is subpar.
You buy appliances by informing yourself online. Then you shop.
However, you have to check reviews, especially about the delivery aspect, to see who can best fulfill and service your order.
Ask good questions and buy where you are comfortable to avoid issues later.
That process may be more time consuming initially but will save you tons of time and aggravation later.
Additional Resources
Get the free Yale Appliance Buying Guide. It has features, specs, and inside tips to all the brands like Sub-Zero, Thermador, Bosch, and Miele. It covers built-ins, counter depth, freestanding vs. slide-in, and much more (plus a ton of good product shots). Well over 620,000 people have read a Yale Guide.
Related Articles:
WHY SHOULD YOU TRUST US?
A few review sites have placed this at the bottom of their articles. So here is our take: Our mission is to find reliable products for you to buy. Other review sites may say this as well.
However, we don't love every product. Quite frankly, it costs us way too much money in repair costs to support less reliable brands.
In fact, we sell fewer brands than most appliance stores. Here is why:
We feel it is our responsibility to repair your appliances after you buy them.
We now have 30 service technicians, each averaging 8-10 calls a day Monday through Friday, plus another 110 on Saturday. That's over 30,000 service calls logged in one year.
The labor rates of fixing an appliance do not come close to the true cost in any product's warranty period.
That is why no major retailer has a service department. It costs too much labor, money and time.
Our Blog is a bit different than most others you will read. We cannot write glowing reviews of unreliable products.
Hopefully, the bloggers and organizations who write such glowing product reviews for every brand consider servicing these products first. Only then they will understand the consequences of their marketing.
Steve Sheinkopf
My goal has always been simple: I want Yale to be the best retail experience anywhere. I have tried to create a compelling environment for customers and employees alike.
A Note About Pricing
Pricing on this blog is for reference only and may include time sensitive rebates. We make every attempt to provide accurate pricing at time of publishing. Please call the stores for most accurate price.