The 5 Best Counter Depth Refrigerators (Reviews/Ratings/Prices)
Counter depth refrigerators are a simple way to improve the look of your kitchen without spending way more money on a renovation.
Yet they can be confusing to buy. There are tons of brands like Samsung, LG, KitchenAid, Sub-Zero, Thermador, Frigidaire, GE and Whirlpool among others.
In this article, we will define what a counter depth refrigerator is and how it differs from professional and integrated refrigerators.
Then we will list the 5 best counter depth refrigerators to consider now, with 2 bonus options.
What is a Counter Depth Refrigerator?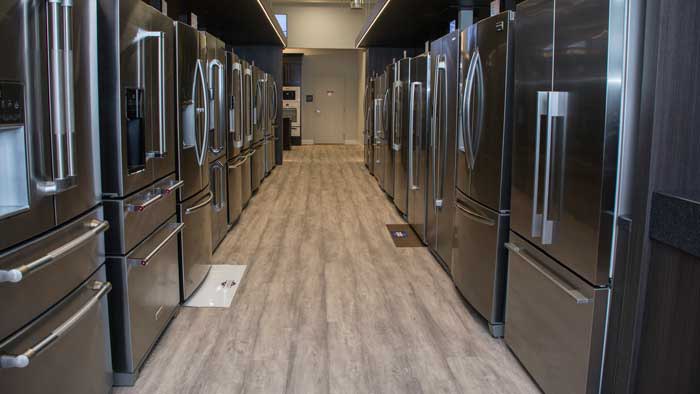 A counter depth refrigerator does not protrude from the cabinets. It is a better look because you won't see the sides jutting out 5-8 inches in your kitchen.
Look at this picture and then imagine the refrigerator protruding into the space 8 inches. It wouldn't work.
That is the main reason to consider one.
You also have the benefit of having a shallower refrigerator in a galley kitchen or with an island design. There will be more room between the refrigerator and the island itself.
We will look at the different types and then the seven best to consider.
Counter depth refrigerators are much less expensive than in previous years. Rebates are especially good around holidays like President's Day.
Let's look at the distinctions between all the counter depth refrigerators.
Regular vs. Professional vs. Integrated Shallow Depth Refrigerators
For this article, we will focus on the non-professional shallow depth products. Professional refrigerators are taller at 84 inches, have the compressors on the top, and have the "restaurant" or commercial look and price.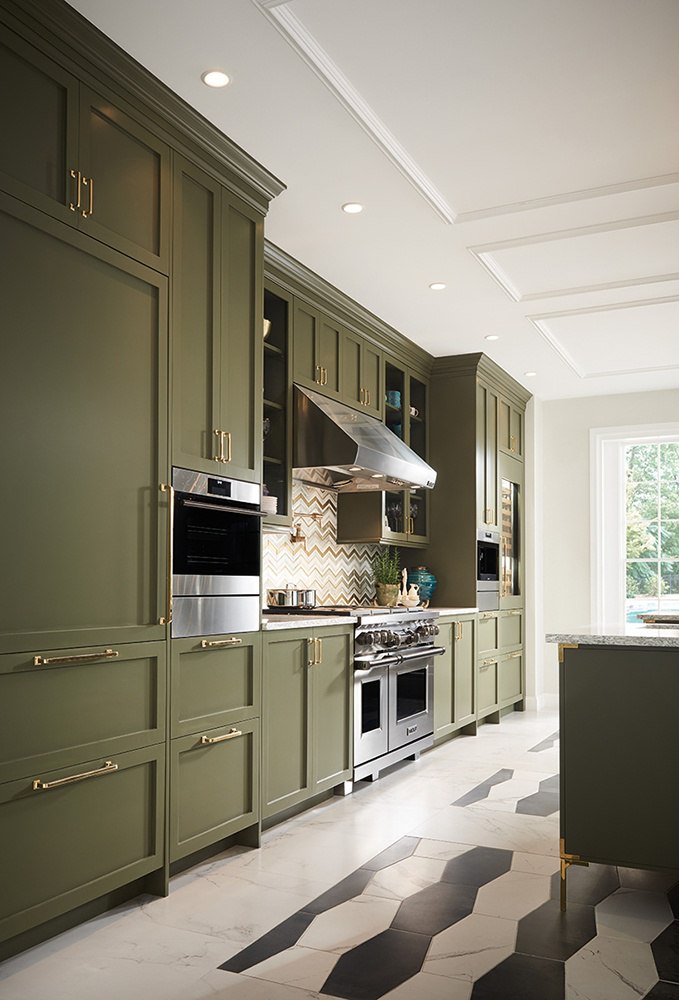 Integrated Refrigerator
Counter Depth Refrigerator
Integrated refrigerators fit totally inside the standard cabinet, so they are seamless and indistinguishable from the cabinet itself. Only the doors protrude on the pro and regular counter depth refrigerators.

Have a look at a professional and integrated refrigerator. You can look at the images below or watch the video.
Counter Depth, Professional & Integrated Refrigerator Differences [VIDEO]
Regular Depth vs. Counter Depth
Regular counter depths are shallower refrigerators. Have a look at the installations below.
Regular Depth Side View
5 Best Counter Depth Refrigerators
Pricing updated for March 2018
If you are buying a refrigerator around Labor Day, Presidents' Day, and Black Friday, many companies will be less expensive. Look especially at Samsung and LG because they have the bigger rebates during promotional times.
Call us with any questions at 617-825-9253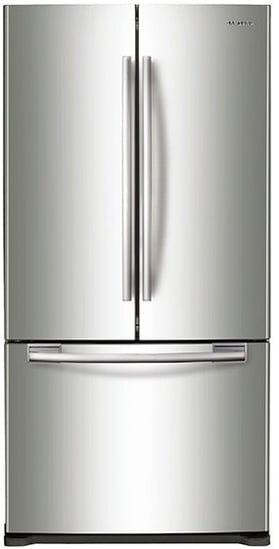 You buy a refrigerator based on the cabinet openings. Fifty percent of the refrigerator openings are 30 or 33 inches, yet 90% of the counter depth products are 36 inches wide.
This is your best option for a 33-inch wide counter depth refrigerator as it is $500 cheaper than the other option from Fisher & Paykel.
Samsung features twin cooling and separate air compartments for your freezer and refrigerator, so there is less freezer burn. It also eliminates taste crossover for fresher tasting food.
Read this post about the best 33-inch counter depth refrigerators.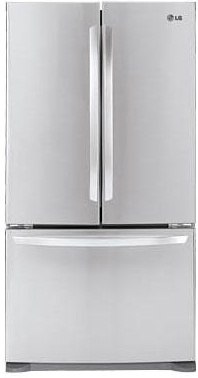 This 20.9 cu. ft. French door refrigerator has a built-in look with a shallower depth to sit flush from your cabinets or coutertop. LG's Smart Cooling system and Linear Compressor helps to keep food fresher, longer.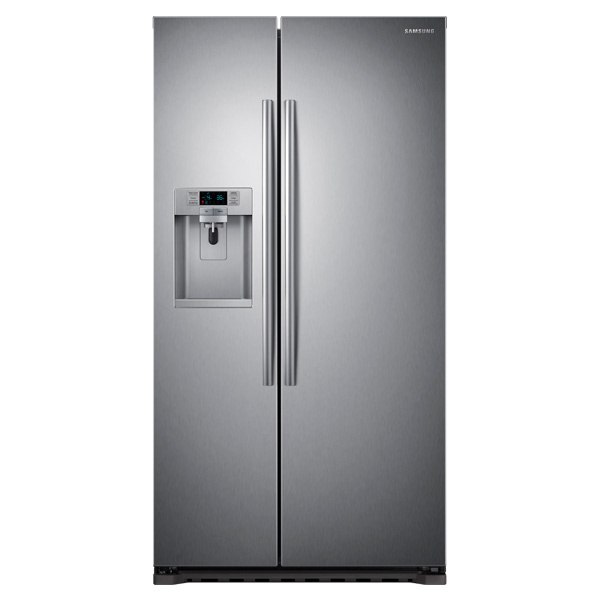 This 22.cu. Ft., side-by-side refrigerator is incredibly feature oriented. It has an automatic icemaker in the door, Twin Cooling Plus (an advanced cooling system to keep foods fresher longer), adjustable shelves, and LED Tower lighting to brighten the interior of your refrigerator while reducing energy output.
Samsung has a modern look with surprising good reliability. It is currently number one at 16% service in the first year.
Like all the other refrigerators, you have the two-zone cooling along with some great LED lighting and better adjustable shelving.
Editor's note: In the past, Samsung's top load washers had issues as did their phones. Their other appliances are more reliable than average based on our 30,761 service calls completed in 2017.

At $1,899, KitchenAid is one of the least expensive counter depth refrigerators and can be packaged with many of their newly restyled products. It does have an icemaker and internal water dispenser.
This refrigerator is one of most reliable counter depth currently on the market because it does not have an external dispenser.

The Samsung 4-door is the next iteration of style as both refrigerator and freezer open in the French door style.
However, this refrigerator is also flexible, as the bottom right-hand freezer can also be converted to a refrigerator instead of a freezer.
There are three different temperature environments, so it is cool and practical.
(See comparisons of all the brands in our free Counter Depth Refrigerator Buying Guide)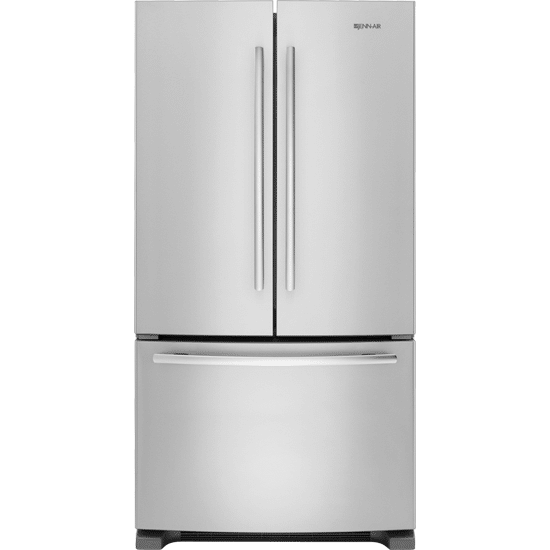 Jenn-Air is a staple counter depth brand. This is a restyled product with new LED lighting as well as an internal icemaker. Jenn-Air has some decent package rebates with other products.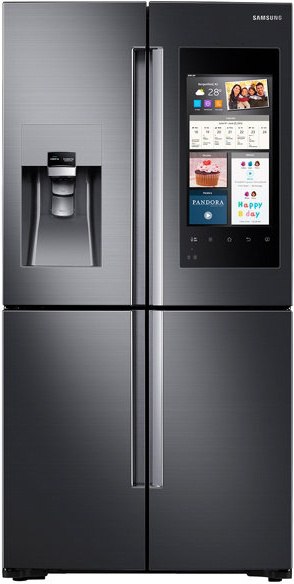 With the Samsung Family Hub, you can watch TV or leave notes to your family. You can also access the internet, look into your refrigerator to see what you may be missing while shopping, or ask it for the temperature, all from an app on your phone.
Conclusion
One (very) small word of caution: You do sacrifice between 3-5 cubic footage and pay $200-$500 more for a counter depth refrigerator.
However, counter depth refrigerators are one of the best products to affordably design a high-end kitchen.
Call us with any questions at 617-825-9253
Additional Resources
Download the Yale Counter Depth Refrigerator Buying Guide with features, specs, and inside buying tips for regular, pro, and integrated counter depth refrigerators. Well over 280,000 people have read a Yale Guide.
Steve Sheinkopf
My goal has always been simple: I want Yale to be the best retail experience anywhere. I have tried to create a compelling environment for customers and employees alike
A Note About Pricing
Pricing on this blog is for reference only and may include time sensitive rebates. We make every attempt to provide accurate pricing at time of publishing. Please call the stores for most accurate price.