Appliance Prices, Shortages, and Final Mile Issues
April 26th, 2022 | 6 min. read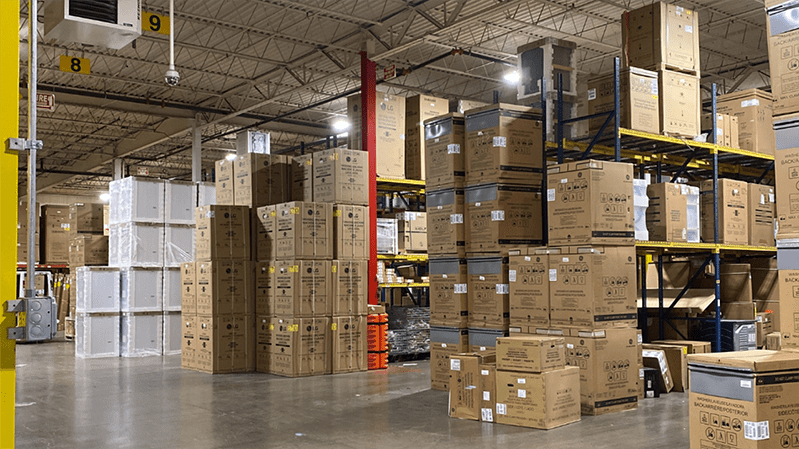 We were asked to participate in a roundtable about supply chain issues at Harvard Business School.
Ironically, Harvard asked someone at "Yale" to be a part of it. That would have been my opening joke until I thought better of it.
On Harvard's panel, they had some high-powered people from the government, the business community, high-level economists, and me. Panel members talked about components, containers, ports, shipping, and infrastructure issues.
Our portion was the final mile, including warehousing, appliance pricing throughout the pandemic, and the scarcity of experienced technicians in a 5-minute presentation.
What you will learn in this article is why this range of issues and many others like it will have a lead time of 13 months. I am not picking on any particular appliance brands. Many brands are six months to a year.
Appliance Prices, Shortages, and Final Mile Issues
Warehousing
Amazon Warehouse
You are looking at an Amazon warehouse. Amazon has bought most of Fall River's warehousing, other locations in Boston, and recently the Revere theater for additional warehousing.
Many other venture capital firms and banks have invested in warehousing as e-commerce (electronic commerce) expanded during the pandemic.
Warehousing has become incredibly important because the supply chain is so haphazard.
You must receive whatever merchandise is available. Many manufacturers have adopted the "take it now or someone else will" mentality. For that, you need storage.
How much does it cost to buy a warehouse?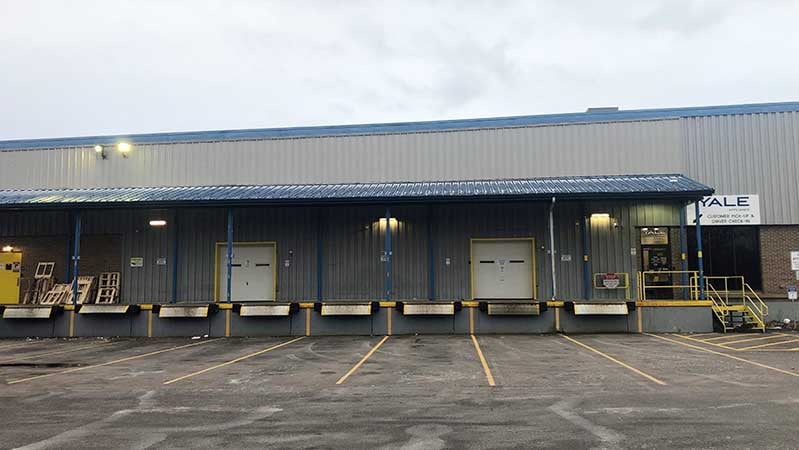 Yale Appliance Stoughton Warehouse
We bought two warehouses of about 75,000 square feet (about twice the area of a large mansion) in Stoughton for roughly 5 million dollars. In 2022, we agreed to buy a warehouse in Norton for $45,000,000.
That's a 900% increase in a little over ten years.
I know what you are thinking. How can a local appliance company afford a $45,000,000 warehouse? Our existing warehouses have increased and will serve as a down payment. Trading up is the only way this transaction could happen.
So, let's say we rent a warehouse instead. For many companies, renting is the only option.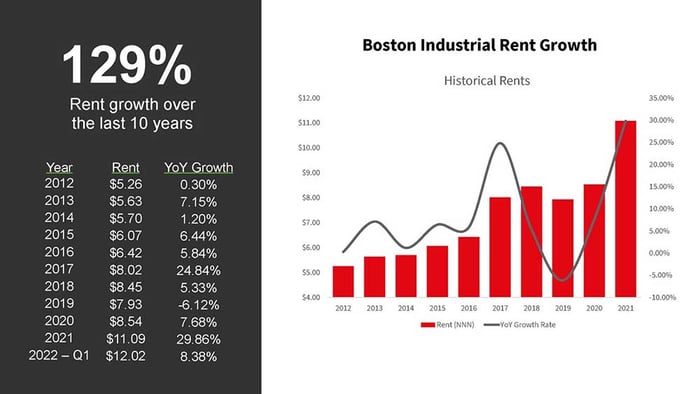 Renting is not much of a good deal either. Warehousing will eventually strain the smaller to medium-sized companies if they cannot pass the costs to you.
I do think warehousing will level off in the next couple of years. Some of the investment is based on low-interest rates.
With increasing rates, warehousing will not be as attractive as an investment.
Also, when the supply chain becomes more consistent, the need for additional warehousing will diminish. Just not anytime soon.
Appliance Price Increases 2020-2022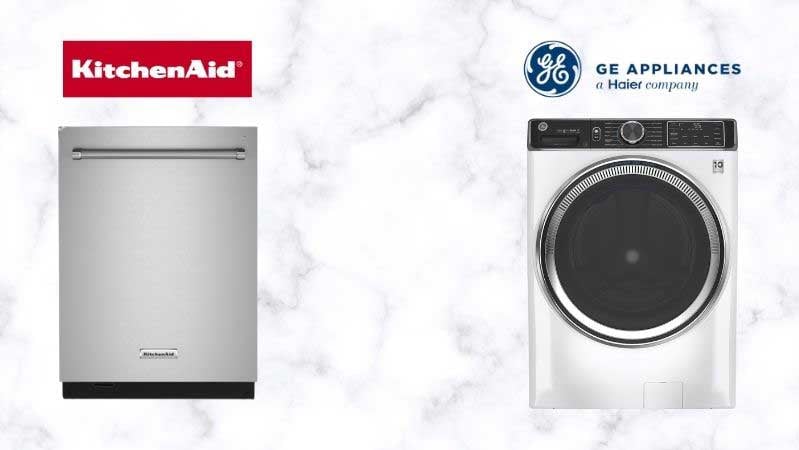 KitchenAid KDTM604KPS Dishwasher | GE Appliances GFW850SSNWW Front Load Washer
You are looking at two of the most popular appliances sold at Yale. The KitchenAid 600 Series dishwasher and the GE 800 Series front load washer.
Over the last two years, the average appliance increase most likely mirrors the 23-26% increase reflected by these two appliances.
Home improvement has been the one growing outlier during the COVID-19 pandemic.
Many people invested in their homes because they could not spend money on travel, vacations, or dining. As COVID-19 recedes, people will be able to travel and eat out more often.
As appliances become more expensive, service will also become a desirable option. You will learn about the dilemma around finding skilled technicians later in this article.
Read More: Why Are Appliances Going Up in Price?
Product Selection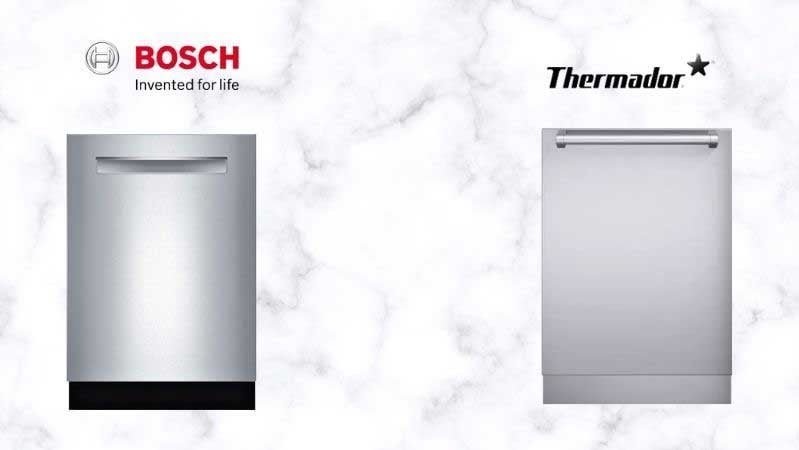 Bosch Dishwasher | Thermador Star Sapphire Dishwasher
You are looking at two BSH dishwashers. On the left was their most popular pre-pandemic Bosch dishwasher at $849. On the right is their most expensive Thermador Star Sapphire dishwasher at $2,999
Neither has been actively manufactured since 2020.
With the limited number of chips, Bosch has decided to focus on their 800 and 800 Plus models ranging in price from $1,000 to $1,500. Focusing on faster-moving and more expensive models is smart. The chips are installed in their better machines so they still can manage a profit.
Then how come their most expensive Thermador was discontinued?
They probably didn't have the orders to manufacture a whole line, so even the $3,000 dishwasher was not efficient for production. Bosch has been transparent about a delivery, complete with an apology from its CEO on the front page of its website. However, many companies have discontinued products after you have ordered, not before, like Bosch.
You could have a problem even with appliances you ordered six months later.
My Cousin Buys a House

I love my cousin. He is a great guy. Last August, he started building a new house. I told him six of his appliances had a one-year lead time and not to call in six to seven months looking for delivery.
Right on cue, he called me two weeks ago (late March) looking for his appliances.
On the right, this is how I imagine my cousin must see me because the lead time will certainly be close to a year.
Two of the appliances may be longer than a year because they don't have any ETAs (estimated arrival time) eight months later.
The following family get-together will be a bit strained.
Read More: How Long Will It Take to Have My Appliances Delivered?
Available Appliance Brands to Consider
Over the next three to five years, your most available options are the following brands. Unless you can wait 6-12 months, you will have to buy these brands now.
Many people will order these because of a lack of other choices. And they will like them. Then other people will start buying them because the features challenge some incumbent brands. I will show you a pic of each brand with a brief description.
We will have a separate article on Best Available Affordable Luxury Brands in the next two weeks. You can subscribe to the blog and have it in your email the next day by clicking here.
True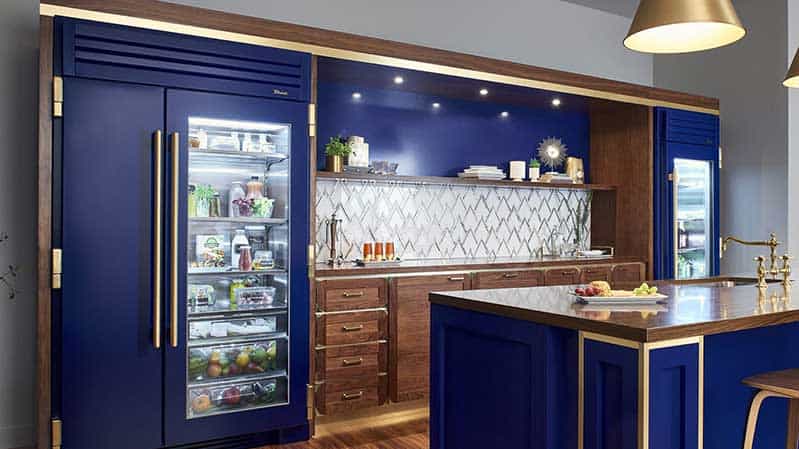 True Professional Refrigeration
True manufactures commercial-style refrigeration for your home and is available in 10 colors with six hinge accents. You can buy the refrigerator freezer combos in 36, 42, and 48 inches. They also produce an all-refrigerator, freezer, beverage, and wine column.
Signature Kitchen Suite (SKS)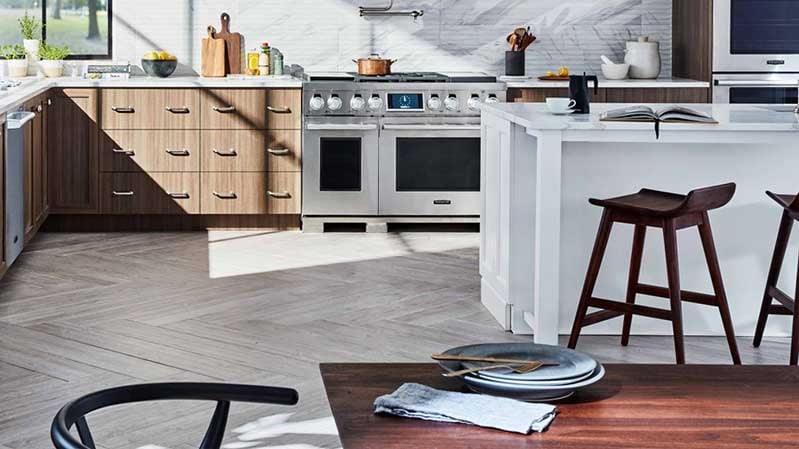 Signature Kitchen Suite Appliances
SKS is the premium division of LG manufacturing pro ranges with steam functionality and sous vide. Their output is 23,500 with a 100 BTU (British Thermal Unit) simmer.
Café Appliances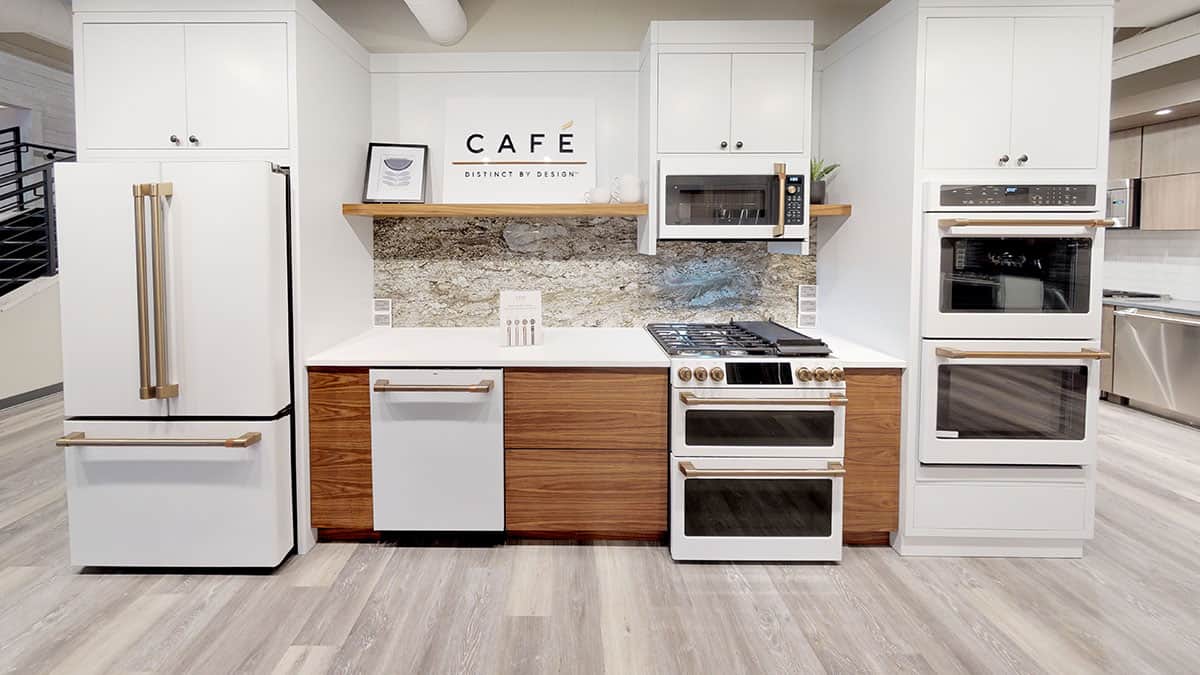 Café Appliances Kitchen at Yale Appliance in Hanover
Café Appliances is the affordable luxury line of GE. They have several finishes and accents to personalize your appliances without spending lavishly. GE has its Profile line with upscale models but with fewer finishes and features than the Café.
Fisher & Paykel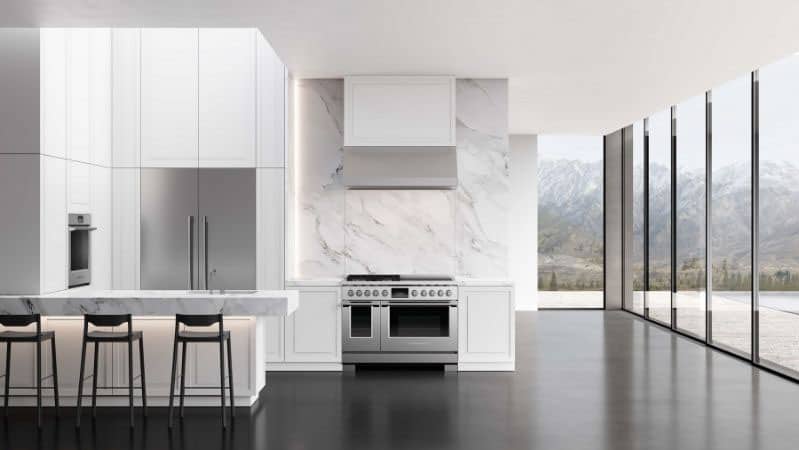 Fisher & Paykel Professional Range
You may know Fisher & Paykel for their double drawer dishwasher. They now have a full suite of uniquely styled appliances, including a 48-inch half induction and half pro gas range.
Beko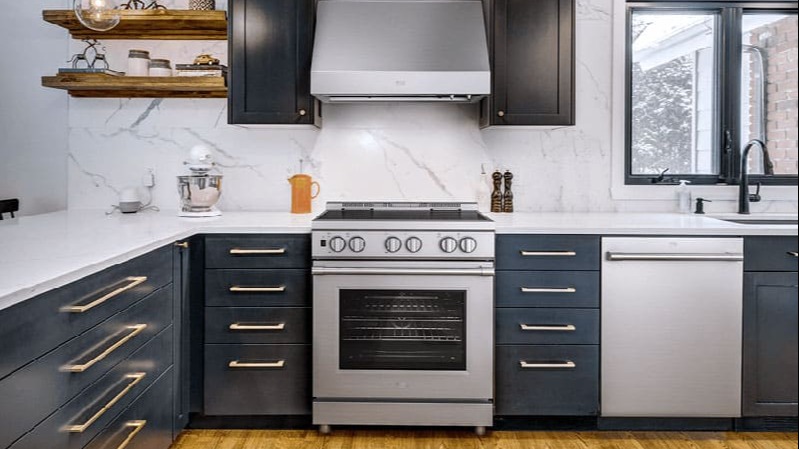 Beko Pro-Style Range and Dishwasher
Beko's dishwashers and compact laundry are amongst the best you can buy. They also have exciting counter depth refrigeration with Blue Light and EverFresh+ technology to keep food fresher for a longer time.
LG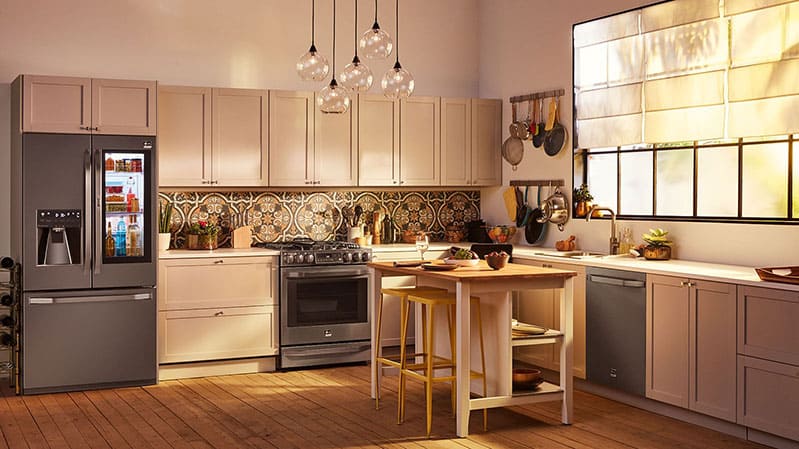 LG Kitchen Appliances
The most popular single brand will be LG. Their laundry is already number 1, but they have been the best supplier during the pandemic. Their Studio Line is interesting as well.
Read More: How to Buy Appliances During a Supply Crisis
The U.S. Shortage of Industry Experts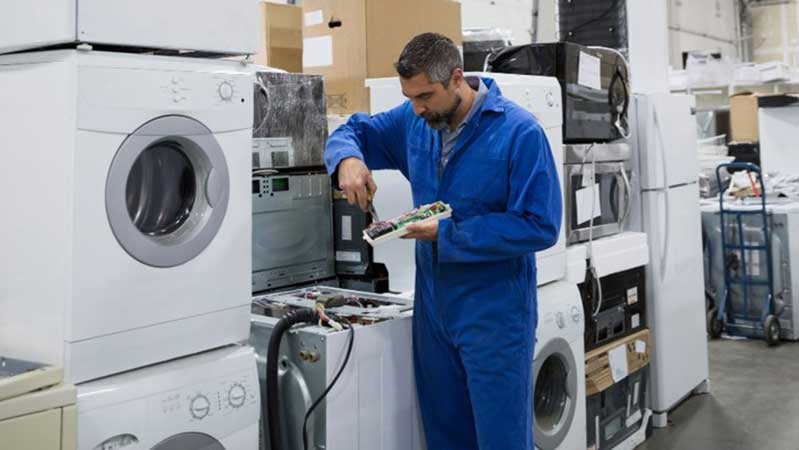 Appliance Service Technician
I teach a high school class on business every Tuesday at Boston Latin Academy. Last week I complimented them on staging the greatest labor strike ever.
These kids are smart enough to know you can't live on a $15 an hour wage when it costs at least $20 an hour to live. On the appliance side, the situation is worse. I would call it dire.
Most manufacturers do not pay for the full cost of warranty service. I have no idea why.
Now with manufacturers not able to supply products, appliance service is in huge demand with a short supply. As anyone who has needed a plumber, electrician, or appliance technician can attest, experienced technicians is incredibly hard to find.
It will stay that way unless more dollars are invested in vocational schools.
I went to Needham High. Back then, they had a robust automotive department to teach repair skills. I also don't think the only path to success is through college anymore. The mechanic created from that high school program earns a good income working without any student debt.
Many companies must invest and pay fair wages for appliances, or their customers will not have their appliances fixed.
Read More: Why Doesn't Every Appliance Brand and Store Offer Service?
Key Takeaways
Warehousing will continue to be an issue
Prices should stabilize as demand softens
The brands you should consider will change dramatically over the next 3-5 years and beyond
Invest in the trades: Wages, training, and onboarding need to be reexamined
These bullet points were at the end of my presentation. However, as I listened to the different problems, "investment" was the one consistent word from every panelist.
Unless we invest in our ports, our trucks, our ability to manufacture to the component level, our warehousing, and finally, our people, the supply chain problems will only continue and be a significant drag on the economy.
Infrastructure improvement is also an issue both parties and people can support.
Additional Resources
Download the Yale Appliance Buying Guide covering all topics of appliances and lighting. Over 1 million people have read a Yale Guide.
Related Articles:
Why Should You Trust Us?
It seems that every appliance review has nothing but glowing comments about almost every product, yet you read customer reviews and they are almost universally bad.
We are here to fill in the disconnect. We'll give you the best features, and the drawbacks as well, including reliability based on over 37,000 calls performed by our service team just last year. Our goal is to give you ALL the information so you know what's right for you.
Please consider subscribing or adding to the conversation in the comments below. We appreciate you stopping by.
Steve Sheinkopf is the third-generation CEO of Yale Appliance and a lifelong Bostonian. He has over 38 years of experience in the appliance industry, and he is a trusted source of information for consumers on how to buy and repair appliances.

Steve has also been featured in numerous publications, including the New York Times, Consumer Reports, The Boston Globe, Bloomberg Radio, the New York Post, The Wall Street Journal, and Entrepreneur, for his knowledge of how to buy appliances and appliance repair.

Steve is passionate about helping consumers find the best appliances for their needs, and he is always happy to answer questions and provide advice. He is a valuable resource for consumers who are looking for information on appliance buying, repair, and maintenance.

Despite being the worst goalie in history, Steve is a fan of the Bruins and college hockey, loves to read, and is a Peloton biker. The love of his life is his daughter, Sophie.
A Note About Pricing
Pricing on this blog is for reference only and may include time sensitive rebates. We make every attempt to provide accurate pricing at time of publishing. Please call the stores for most accurate price.