The Fastest Dishwasher Cycle Times (Reviews / Ratings)
You want a fast dishwasher and you probably want it to wash an entire load. Well, that will only happen in two dishwashers.
In this article, you will learn why dishwashers take so long to wash. Then you will learn what an Express cycle actually is and how much it will successfully clean (hint: not much).
Then we will reveal the two fastest dishwashers with their speed cycles.
A Word of Caution:
These relatively ultra-fast cycles will have restrictions. In order to achieve the short wash time and have clean dishes, you have to pre-wash your dishes first.
The express wash options should only be used for lightly soiled dishes. The wash temperatures on these short cycles are also lower; typically around 120-130 degrees instead of the normal 140-160 degrees.
This means using sanitization on heavily soiled dishes will not come out well.
In addition to load restrictions, the water and energy usage in a single cycle will greatly increase, so energy and water consumption increase as well.
Most of these 30-minute cycles do not include drying time. I would only recommend using these cycles when lightly soiled glass and China is needed quickly like when you host a party.
The Fastest Dishwasher Cycle Times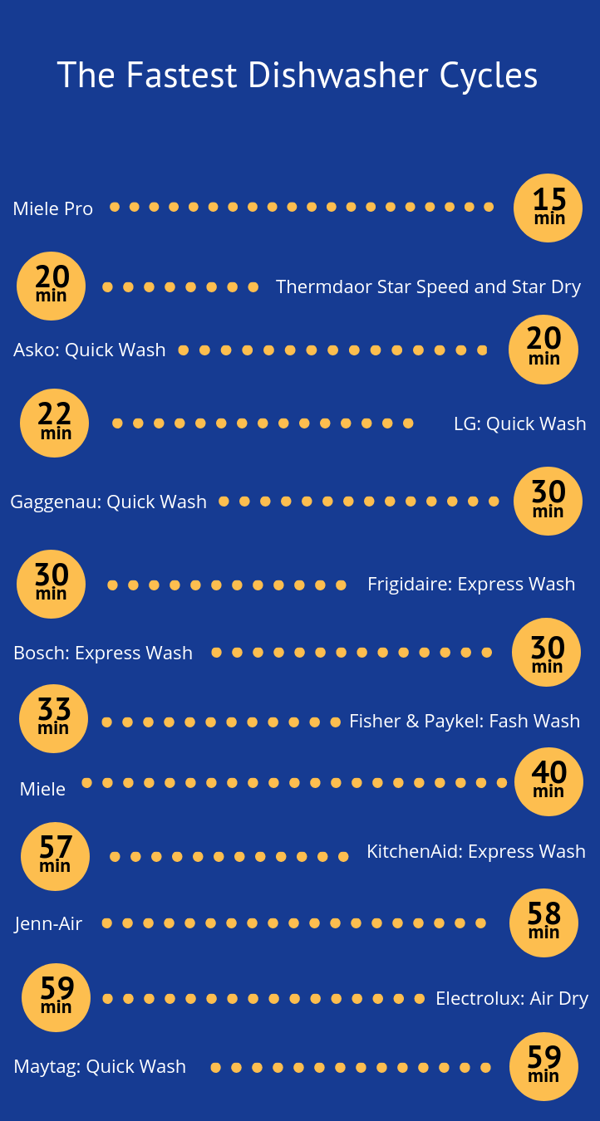 Short on time? Get our free Dishwasher Buying Guide
Below is a list of the shortest wash cycles for the most popular brands:
Miele PG 8061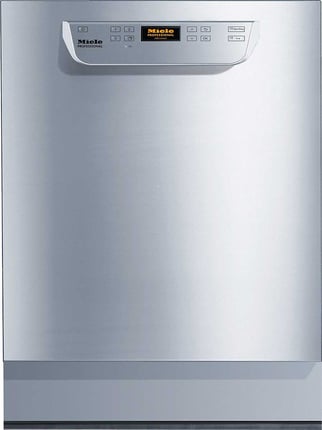 15-minute cycle depending on power conditions, water intake, and water temperature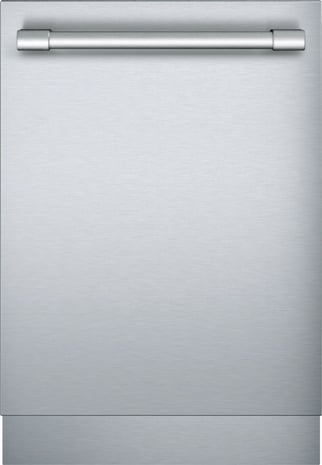 20-minute Star Speed and Star Dry Cycle
Quick Wash 20 minutes (only recommend for glass and porcelain, lightly soiled)
Bosch SHXN8U55UC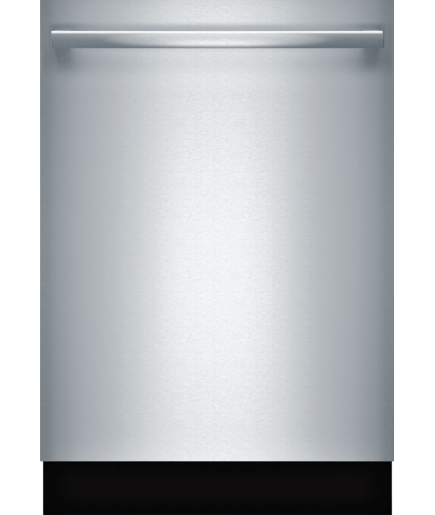 Bosch offers a few different fast wash options.
Express Wash - 30 minutes or less
Frigidaire FPID2497RF
Electrolux EI24ID50QS
Fast Wash – Approximately 30 minutes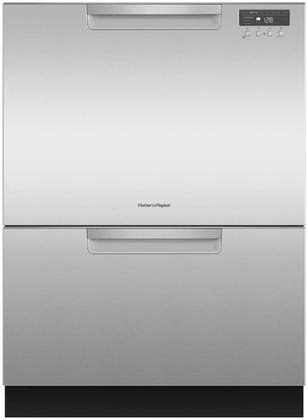 KitchenAid KDTE254ESS
1 Hour Washer (58 minutes)
LG LDF8764ST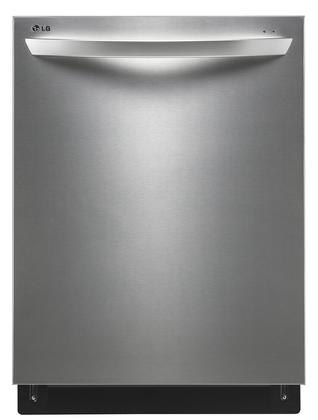 LG only lists a "fast wash and dry cycle." (The rinse only is a 22-minute cycle).
Quick Wash and Dry 79 min
What is the fastest dishwasher Cycle?
Thermador has the fastest and only complete dishwasher cycle at 3 times the price of the average dishwasher.
Miele is even faster, but its electrical requirements will be a burden even in new construction.
Express cycles are not the reason for you to buy a dishwasher unless you are only washing smaller loads.
It's a convenience, but do not pay extra for just that cycle.
Thermador DWHD870WFP Star Sapphire Dishwasher
Thermador has a brand new dishwasher series. The Thermador Star Sapphire Dishwasher DWHD870WFP offers Star Speed and Star Dry for an overall cycle of 20 minutes total for a full load of dishes.
Here's how it works:
You have to preheat the dishwasher for 20 minutes so the dishwasher reaches the right temperature. Although the first load will be technically 40 minutes with the preheat. You can wash 4 more loads at 20 minutes each.
The Star Dry is very different. Thermador uses a natural volcanic element called Zeolite. It increases heat naturally. The dishwasher heats to 184 on the dry cycle. Zeolite also absorbs water as well.
When you combine both cycles, it only takes 20 minutes to wash and dry your dishes including any plastic dishware.
Unfortunately, the dishwasher costs $2,799. You are eligible for a $1,399 credit with the purchase of a Thermador professional range or cooktop and wall oven.
Miele PG 8061 Professional Dishwasher
Miele has a full range of more sophisticated dishwashers to save you time. The best is the Miele Pro. It does not need to preheat because it's a 240-volt, 30 cycle dishwasher, so it heats immediately.
The drawback is the price at roughly $5,899 plus another $5000 in electrical work (if you have the amperage).
What is the average dishwasher cycle time?
On average, most dishwashers cycles are about 2 hours. Yes, two hours. Pots and pans cycles can be 2.5 hours. Miele tops the charts with their special oven grate and range filter cycle at almost 3.5 hours.
Why do dishwashers take so long to wash?
Two hours to 3.5 hours may seem like a long time compared to models produced 10 years ago. However, efficiency and quiet noise levels rose to the top as desired features.
The old days of 10 gallons per wash cycle with heaters for drying have been updated with more efficient, quieter dishwashers. Cycle times have been extended to compensate.
Most dishwashers do not have a heated dry cycle. Instead, most brands are opting for condensation or steam from the wash combined with Jet Dry. Once again, this adds time.
What if I need a set of dinnerware washed swiftly?
Most brands offer an express cycle to wash your dishes in about 30-60 minutes but be careful before you use these cycles.
Our Last Piece of Advice
For the best results to clean your soiled dishes, use the normal cycles. Express washes can work, but require pre washing. They are best for when you are in a rush on lightly soiled items, but should not be used with heavily soiled plates.
Additional Resources
Want to learn more about different dishwashers, the best and most reliable brands? Get the Yale Dishwasher Buying Guide with detailed breakdowns of all the brands. Well over 355,000 people have read a Yale Guide.

Related Articles:
Tam Nguyen
Tam is an Appliance Sales Consultant at Yale Appliance + Lighting. In his spare time he enjoys watching and playing sports and spending time with his two children.

Schedule a showroom visit with me
A Note About Pricing
Pricing on this blog is for reference only and may include time sensitive rebates. We make every attempt to provide accurate pricing at time of publishing. Please call the stores for most accurate price.