One of the benefits of having a huge service department is data collection. We will be in approximately 100-130 homes today fixing appliances with a good portion being less than a year old and under warranty. That is 650 homes per week (at least) or roughly 34,000 calls yearly not including homes with multiple calls.
So the question is, what are fixing the least? From March 1, 2012 to August 1,2012, we measured sales versus warranty calls in the same period. It's not a perfect measurement, but it allows us to see trends. We picked March 1, because it coincides with the installation of our new software system. The new software allows us to run reports routinely.
Before you look: We dont "scrub" the data, so there is no distinction between a minor and major issue. Although it is consistent for every manufacturer actual real problems would be lower by roughly 1-2%. The more difficult brands to install would be weighted to the higher percentage.
The industry average for appliance service is roughly 18-24% within the first year.
For 2012-2013 results, click here
Least Serviced/Most reliable appliance brands

6 - Thermador
903 Products Sold / 105 Service Calls = 11.6% in warranty
Why: Thermador could have been the most repaired manufacturer before 2000. Bosch has really streamlined their production to their credit.
5 - Whirlpool
477 Products Sold / 50 Service Calls = 8.8% in warranty
Why: We really just sell Whirlpool laundry, which is their strong suit and should have a low rate of repair. It would be interesting to see how solid the rest of their line is.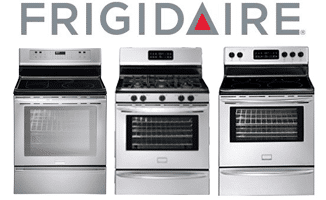 4 - Frigidaire
3331 Products Sold / 363 Service Calls = 10.9%
Why: Electrolux invested in new factories in the 1990s and it has payed dividends for this underrated line. I placed them ahead of Whirlpool, because their 5 year average of repair is equal and their mix of products are more varied. Note to Electrolux: You may want to consider moving your own production to these facilities.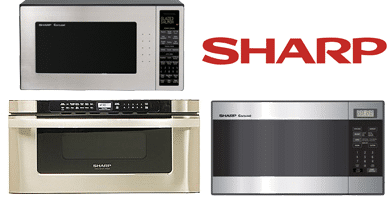 3 - Sharp
203 Products Sold / 6 Service Calls = 3.0%
Microwaves
Why: Its a microwave! What COULD go wrong in one of these. Sharp has been laser focused on this category since the 1960s. It shows.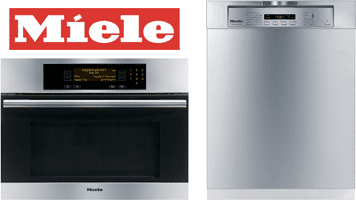 2 - Miele
545 Products Sold / 16 Service Calls = 2.9%
Wall oven/ dishwasher
Why: Miele is the most vertically integrated company in this industry. Nearly every (96%) component is manufactured in their German plant. They don't even outsource their warehousing. When you control the design, engineering and manufacturing, you build a better machine. Their 5 year average is only 5.9%, which is unbelievable. Along with Frigidaire, Miele is the clear winner in terms of lack of service and product integrity.
1 - Yale Hoods
359 Products Sold / 6 Service Calls = 1.7%
Yale Hood
Why: Before you cry foul, ventilation is the least serviced product as a group. These hoods are redesigned and built to different specs than others plus we are on the front lines of customer service. Customer complaints due to poor design and function would not resonate well in these parts. We have to be more accountable for our own brand.
Additional Resources
Read: The Most Serviced/Least Reliable Appliances
2012-2013 Most Reliable Appliances
Read a Yale Buyers Guide with real information to save you money and time. Over 9,000 people have read a Yale Guide. Our most popular: