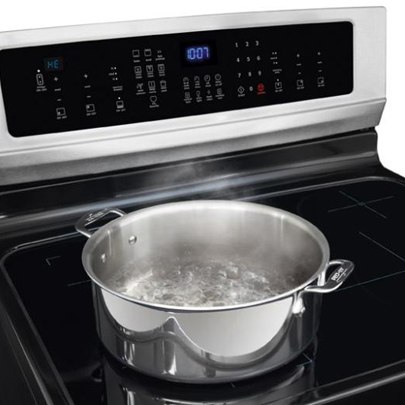 It is amazing how many service calls we perform as a company. We now have 17 service techs averaging 8-10 calls per day, 5 days a week. 8 will work weekends performing 10 calls a day or roughly 750-800 calls per week (and we are hiring). Service, not sales, is the biggest part of the company by far at almost 2-1 personnel.
The Appliance Industry
The service rate on appliances in 2014 is roughly 25% depending on the category and manufacturer. It is up significantly from when I started in 1986. Appliances will last 6-10 years according to American Servicers, which is probably down from 1986.
Reasons For Decline
First, appliances are now global. The product is designed in Europe, manufactured in Mexico, Korea or the US with parts from wherever. In the old days, it was designed and built in one place. In fact, the most reliable appliance manufacturer, Miele, still designs, builds and manufactures all parts in one factory.
Appliances are also now way more efficient and better to operate. You should save about $120 per year versus a refrigerator purchased just 10 years ago. Standards of efficiency are enacted by the government and have altered the operation of refrigerators and other products. This adds to the service problems in the field.
I still think appliances are better than most durables. Most people do not own a car for 6-10 years. The maintenance of an appliance is still better than an auto. Appliances are also more efficient, more powerful and larger with better controls than their predecessors.
Induction Ranges
Induction has certainly changed since Diva brought their 4 burner $3,500 cooktop to the US in the early 1990s. Now you can buy induction with a convection range and warming drawer for under $1,500. Induction is magnetic heat and is more powerful than a pro with better simmer and less heat retention. We explain how induction cooking works here.
Frigidaire offered the first induction range along with GE (we do not sell GE) and Samsung. Electrolux and the Whirlpool companies were next.
Reliability Of Induction Ranges
Reliability of induction is a tad over the industry average at just over 25%. Let's look at the brands. These are warranty calls or products requiring service within the first year. This does not include cooktops, just ranges.
Viking

71.43% - 7 sold, 5 Serviced

I am not surprised as Viking has transitioned to their new parent, Middleby. I think you will see the reemergence of this brand in short order. I hope so. They employ American workers.
Frigidaire

36% - 11 sold, 4 Serviced

I am surprised. Frigidaire is one of our most reliable brands
Maytag/KitchenAid

16% - 25 Sold, 4 Serviced

Maytag and KitchenAid are both the same range (buy whichever is cheaper at the time). Whirlpool is typically late to anything cutting edge or new like induction. They are, however, pretty reliable and affordable when finally in the market.

Electrolux

16% - 37 Sold, 6 Serviced

This is surprising. Electrolux has the most features out of all the induction stoves. Guess their new CEO wasn't kidding about improving quality.
Related Articles
Additional Resources
Download the Yale Induction Cooking Buying Guide with features, specs and inside buying tips to every major brand. Over 50,000 people have read a Yale Guide.