How to Buy a Kitchen Refrigerator
I grew up in Needham, Massachusetts in a family of 5. Our refrigerator was an Amana 23 cubic foot top mount. It had the kitchen panels installed on it.
At that time Amana was the best refrigerator you could buy, and top mounts were the most popular refrigerators. The refrigerator protruded 10 inches into the kitchen, but at that time every product did protrude.
Short on time? Get our free Refrigerator Buying Guide
Flash forward 35 years, refrigerators have completely changed in almost every aspect from prices to configuration. We will look at the reasons for the changes and what you should look for in your new refrigerator.
How to Buy a Refrigerator
Thanks for reporting a problem. We'll attach technical data about this session to help us figure out the issue. Which of these best describes the problem?
Any other details or context?
message
Look at this mammoth of a refrigerator, it is 800 pounds with a 30-cubic foot interior. This refrigerator uses less energy than a 75-watt bulb. Energy laws have been particularly stringent for manufacturers especially for refrigerators.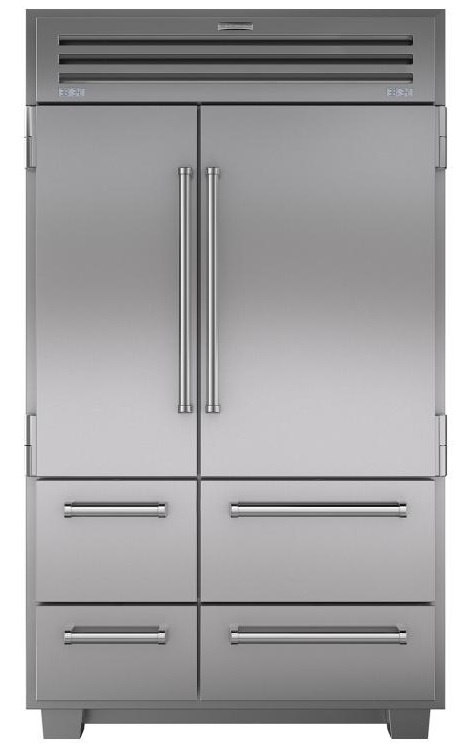 My family's 23 cubic foot refrigerator couldn't exist today. In fact, the trend towards more energy efficient French door bottom mounts and integrated refrigerators is a direct result of energy law compliance.
That said, lets' look at what you should know before buying a refrigerator.
Size
Refrigerators follow the size of cabinet widths. The average size of a refrigerator is 24, 30, 33, 36, 42 and 48 inches with 30 and 36 inches being the most popular.
However, heights and depths have changed as refrigerators have become taller. If you are replacing a refrigerator, measure the space, not the existing refrigerator.
You also want to measure the points of entry on delivery because your hallways and doorways may not accommodate a new refrigerator. We perform free site checks of your space in the Metro and Boston area.
Here is a delivery checklist to help you with other aspects of delivery.
Counter Depth vs. Regular Depth
Counter depth looks better. You will not see the textured sides of the refrigerator, but you lose usable cubic footage in depth.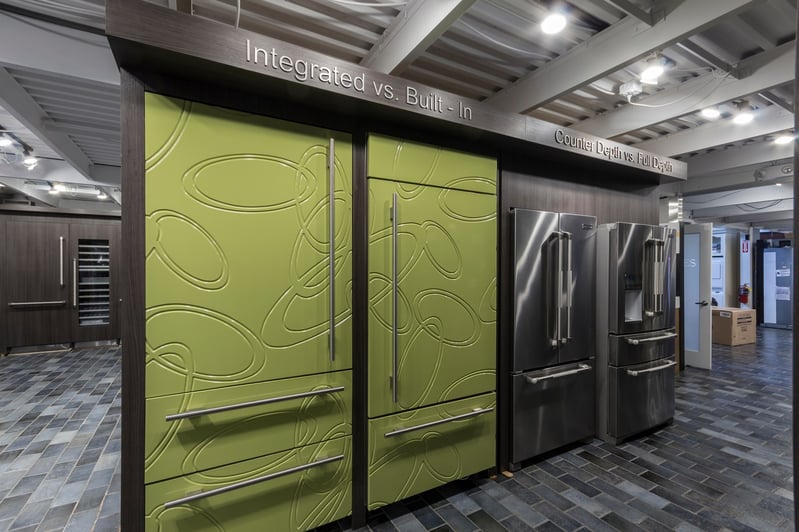 There are three types of counter depth: regular or a less deep refrigerator, professional with a compressor or an integrated counter depth refrigerator, which is even shallower and made to fit seamlessly with your cabinets.
Now that you understand the different depths of refrigerators there are, you are ready to look brands and types.
Types
The most popular refrigerator is a French door with the refrigerator on the top and freezer on the bottom. There are many types. There are two drawer, French doors, as well as 4 doors and, now, 5 drawers.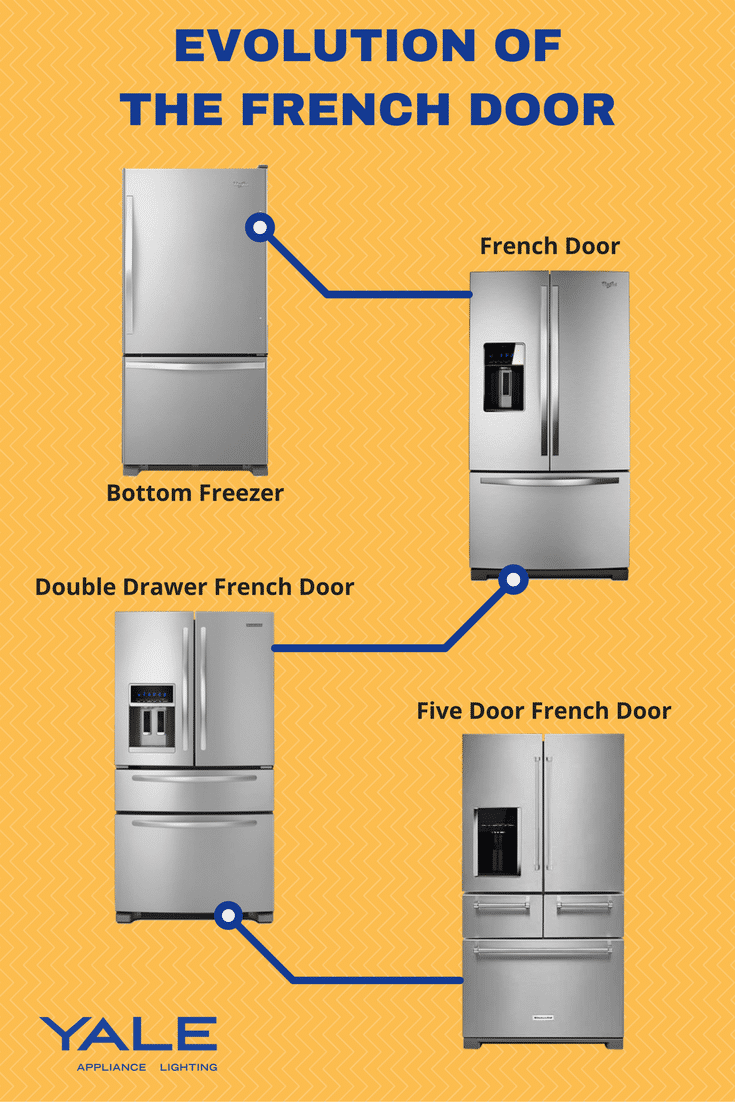 You would have to assess how much freezer versus refrigerator space is needed before choosing a type.
Top mounts are inexpensive and have good usable size. The suddenly less popular side-by-sides have more freezer capacity and are less expensive than French door refrigerators.
Brands
Fifteen years ago, Whirlpool owned the French door market, but now, Samsung and LG have very compelling technical products, from internet-ready products to different 4-door refrigerators with sleek style.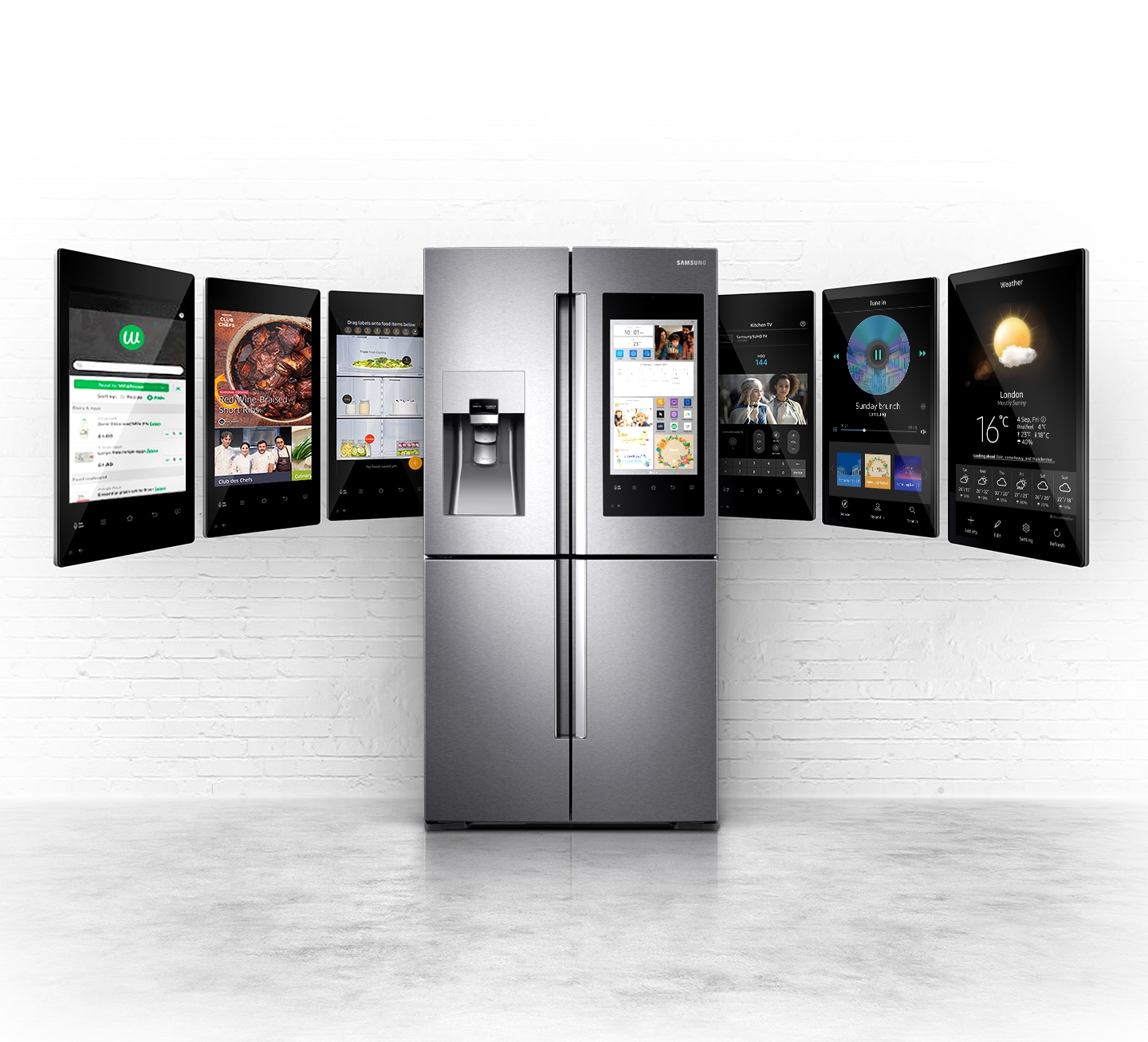 When Should you buy it
The best time to buy is always around national holidays like President's Day, Memorial Day, Independence Day, Labor Day, Columbus Day, and Black Friday.
Reliability
Well, you will save tons of money replacing your current refrigerator. The flip side is reliability has dropped for refrigeration. Be prepared to call service within 5 years.
For more information, read our post on French door refrigerator's reliability.
Final Thoughts
If you have not replaced your refrigerator in 10 years or so, it is almost a whole new assortment. However, the most important key factor is knowing the size you need for your home.
After that, choose the product most suited to your preferences. Do you use more freezer or refrigerator space? Do you want counter depth or do you need more cubic footage?
You, at the very least, have plenty of options.
Additional Resources
Download the Yale Refrigerator Buying Guide with features, specs and inside buying tips on all refrigerators. Well over 200,000 people have read a Yale Guide.
Steve Sheinkopf
My goal has always been simple: I want Yale to be the best retail experience anywhere. I have tried to create a compelling environment for customers and employees alike.
A Note About Pricing
Pricing on this blog is for reference only and may include time sensitive rebates. We make every attempt to provide accurate pricing at time of publishing. Please call the stores for most accurate price.