How Much Clearance Does a Refrigerator Need?
Every year refrigeration capacities continue to climb. A standard sized 36" wide refrigerator used to fall in the 22-25 cu. ft. capacity range. Now the range is closer to 27-30+ cu ft.
One way that they have become larger is by having more efficient insulation that allows the walls to be thinner. The other way to get more capacity is becoming taller and deeper.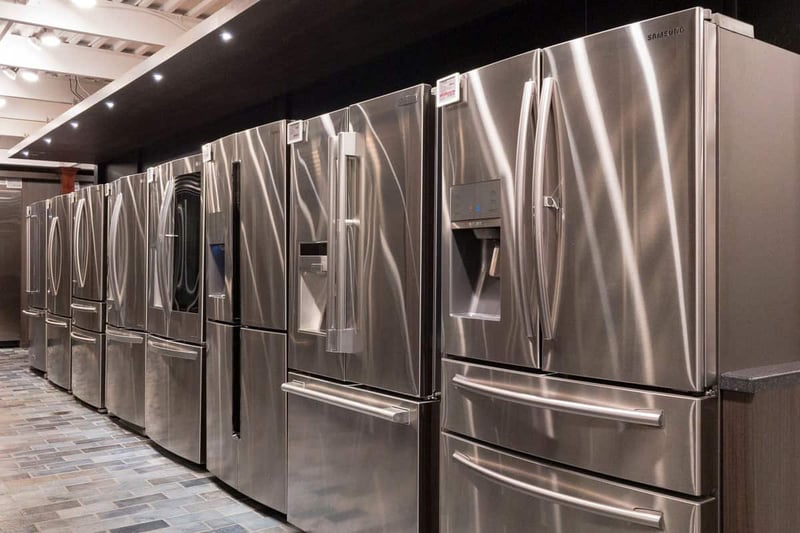 This can become problematic when you try to fit a bigger unit into an existing opening. The big consideration is the space required around the unit for proper ventilation of the compressor.
Built-in and integrated refrigeration have a dedicated open space with a grill built into the unit that allows for proper cooling of the compressor.
However, with standard and counter depth units, you still need the compressors to breathe from the bottom of the refrigerator. If the refrigerator is too tight, the heat will seize the compressor.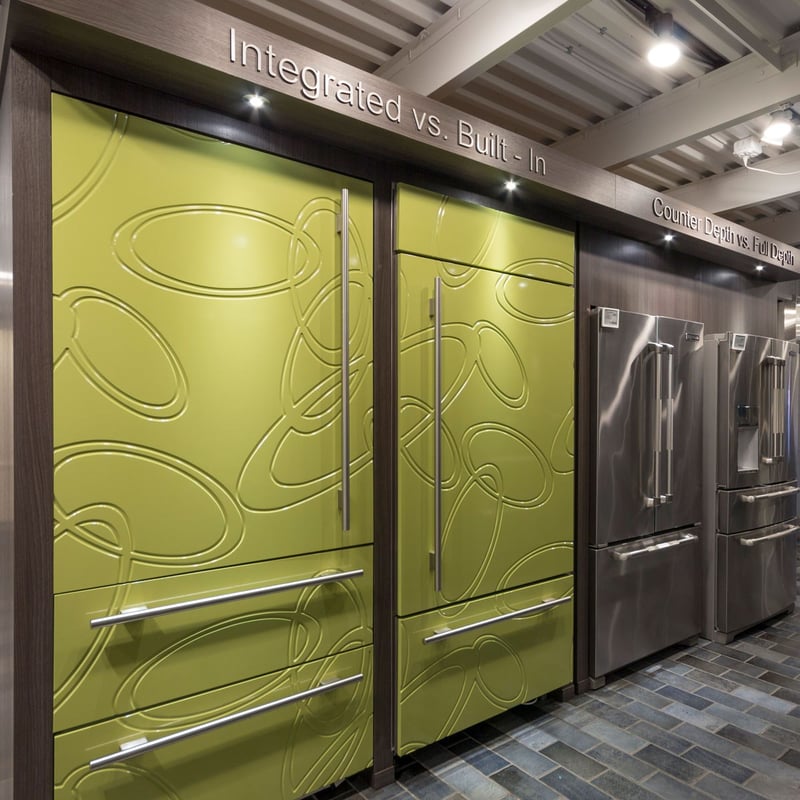 With this in mind let's get into the actual specs and what can happen to your refrigerator if you don't leave the proper space.
How do I measure space for a refrigerator?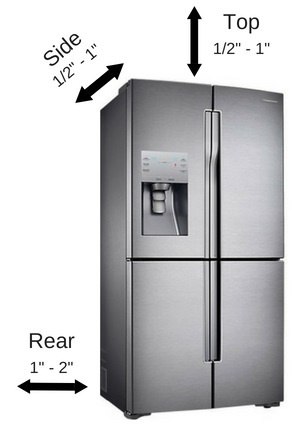 Sides: You should leave between ½" to 1" of clearance between the walls and cabinetry.
Rear: You should leave a minimum of 1", and preferably 2" of clearance. Typically, because of the electrical or water connection, this will help push the fridge out slightly away from the wall, but 1-2 Inches is ideal.
Top: A minimum of ½', and ideally 1 full inch of clearance above.
Now let us get into the WHY.
Why do I need proper space for my refrigerator?
In the past, refrigerator coils were usually on the rear of the units, which helped push it away from the wall and allowed the heat to dissipate properly.
Rear Refrigerator Coils
Now the coils and components are located below the units. Ideally, if the fridge has proper spacing the grill below the unit will pull in cooler air as the coils and components heat up.
The warm air will travel behind the rear of the fridge and dissipate through the top channel. This keeps the coils and components cool, so they do not overheat.
A fridge without proper ventilation will show specific symptoms, some right away, and some over the course of a few years.
If the compressor runs at an above average temperature for a prolonged period or is unable to properly cool down you may see the following issues: Poor cooling, unusually loud compressor noise and vibrations, an increase in electricity bills, and compressor or condenser issues including component failure unusually early.
You should take all these dimensions and factors into consideration when measuring for your new refrigerator.
It is better to err on the smaller side and leave additional space for the unit to cool rather than trying to fit in the biggest unit for the space.
Maintenance
You can prolong the life of your refrigerator.
Try to clean the front grill of your unit with a hose attachment once every few months, more often if you have hard surface floors and/or pets in the home.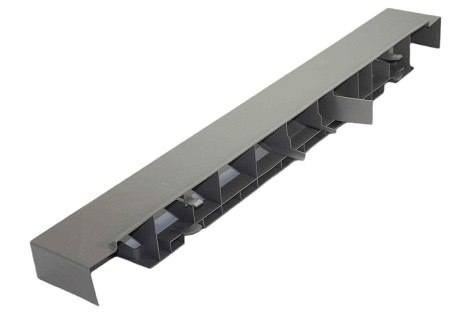 Lower Toe Kick
Temperature and humidity can also play a factor in the performance of your machine.
An ideal temperature for a fridge to operate at its most efficient state is between 60-80 degrees.
Note that if you plan on putting a backup fridge in the garage, oftentimes the temperature swing is far outside of the maximum range of 50-100 degrees especially in winter. You can buy special refrigerators for this application.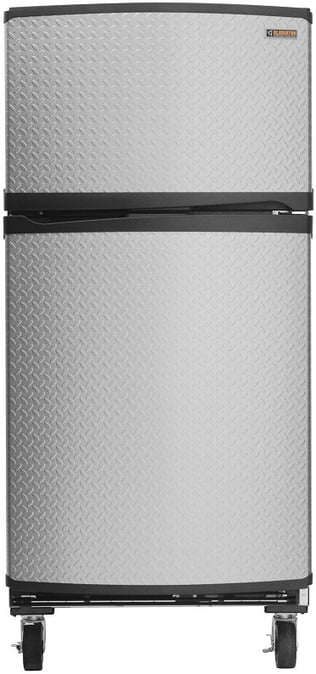 Gladiator Refrigerator
Ideal humidity in the home is somewhere in the 35-50% range. Low humidity typically would not be a cause for concern.
Humidity above 50% can cause condensation buildup, as well as increased electrical consumption. The condenser and compressor will have to work extra to cool the air down in the unit.
Lastly, if your fridge is ever in direct sunlight during the day, the compressor is working harder and using more electricity during this time due to sunlight.
This would be more pronounced without curtains or better sunlight-resistant windows. A surprising amount of heat will be transferred over to the doors of the unit.
Short on time? Get our free Counter Depth Refrigerator Buying Guide
What if I'm replacing a refrigerator in an older space?
Appliances follow cabinets. Typically, you will have a 30, 33 or 36-inch cabinet. Refrigerators are designed for these cabinets widths.
However, most of the issues are height. Many of the newer refrigerators are taller than the older products of 10-15 years ago.
The other issue is the width of 15-year-old or older refrigerators.
When you purchase a new refrigerator, just measure the old refrigerator as well as the cabinet height.
With this information, you will be able to find the best refrigerator for space.
Additional Resources
Download the Yale Counter Depth Buying Guide with features, specs and inside tips to all the brands like Sub-Zero, Thermador, Jenn-Air, Viking, Gaggenau, Monogram and more. Well over 330,000 people have read a Yale Guide.

Related Articles
Jesse Long
Jesse Long is an Appliance Sales Consultant at Yale Appliance + Lighting. He has worked in the Appliance Industry for over 15 years all over the United States. He has lived in 6 states and has moved 28 times. Jesse apparently has a lot spare time because he likes grinding his own coffee beans by hand and will only BBQ using a charcoal grill. He only drinks the craftiest, hardest to find beer. Some Fun Facts about Jesse, he has an unhealthy obsession with BMW and Auto Racing (he allegedly doesn't have any speeding tickets yet). He has seen every episode of This Old House, and ZERO episodes of Game of Thrones. Jesse also enjoys photography and traveling in his free time.

Schedule a showroom visit with me
A Note About Pricing
Pricing on this blog is for reference only and may include time sensitive rebates. We make every attempt to provide accurate pricing at time of publishing. Please call the stores for most accurate price.