Does Steam in a Washing Machine Really Work?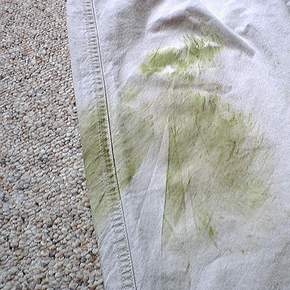 "I understand what steam does in a dryer but what does steam actually do in a washing machine?"
This is a question that our clients ask all the time when they are looking to purchase a new washer and dryer set. Is there some actual use of this function in a washing machine? Let's look at the features and decide if there is value of having steam in a washer.
Introduction of Steam to Washers
LG introduced the first steam washer to the consumer market in 1997 after two years of development. They claimed of an increased washing performance of 21% and decreased use of water and energy. The steam powers out the tough stains, they claimed. All the other major brands followed suit shortly thereafter with their own models.
Science Of Steam Cleaning
So there's the history, now where's the science behind it? When you wash your heavily soiled clothes you're supposed to use the hot water setting which is usually 130 degrees. But what if that's not hot enough to lift the stain? That's the first benefit of steam. These machines have a steam generator which heats the water to 212 degrees and releases the steam into the washer drum. The steam then penetrates the fibers and helps the detergent break down the tougher stains. Parents think about grass stains, ketchup and mustard stains or if you have children that play any type of sport, a steam washer would be great.
Short on time? Get our free Washing Machine Buying Guide
Benefits of Steam Washers
There are other added benefits of the steam function as well, sanitation and sterilization. As a person that suffers from allergies, this made me interested instantly.
Sanitation occurs when water temperature reaches 171 degrees, which a normal washer doesn't achieve. At this temperature allergens such as dust mites and pollen break down.
Sterilization occurs at 175 degrees. I have 3 nieces and nephews under the age of 2. From this I've learned, to my dismay, that diapers are not leak proof. When the clothes go into the wash with a steam cycle, the clothes will be sterilized and clean.
One other function of the steam is to help soften the fabric during the wash cycle. Today's front loading washers spin at speeds in excess of 1000 rpms. This high speed is more efficient, because there is less drying time.
However, the clothes are more wrinkled. By introducing steam into the cycle, it helps soften up the fabric thus releasing the wrinkles. If you're like me and probably most of the modern world as well, you hate ironing.
So to come to a conclusion, steam actually does help in a washing machine. Helps with sanitation, sterilization, and the ability to power out tough stains and if you hate ironing (you know you do). Steam is a great option to consider when looking to upgrade your washing machine or laundry set.
Additional Resources
Download the Yale Washer Buying Guide with features, specs and inside tips to all the major brands. Well over 45,000 people have read a Yale Guide.
Paul Groux
Paul Groux has been with Yale Appliance + Lighting for over almost 20 years, specializing in appliance sales. He is a former U.S. Army Paratrooper and has completed two Boston marathons.

Read more about Paul here.
A Note About Pricing
Pricing on this blog is for reference only and may include time sensitive rebates. We make every attempt to provide accurate pricing at time of publishing. Please call the stores for most accurate price.