Back when I was selling washers in 1986, the Maytag A506 was the most popular washer. The top load had one speed and a cycle for delicates. The reliability sold the machine, because back then you would expect a 15-20 year life out of a Maytag.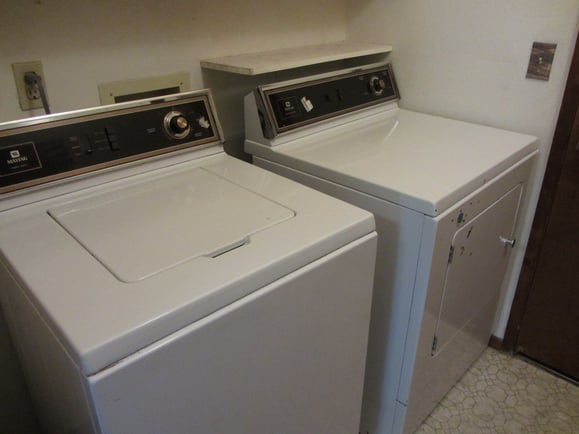 Now every machine has 5 speeds, 5 rinse combinations and more cycles for every possible fabric type. However, a decent washer will last 6-10 years. You should look at reliability, because capacity and options are more than you will probably need.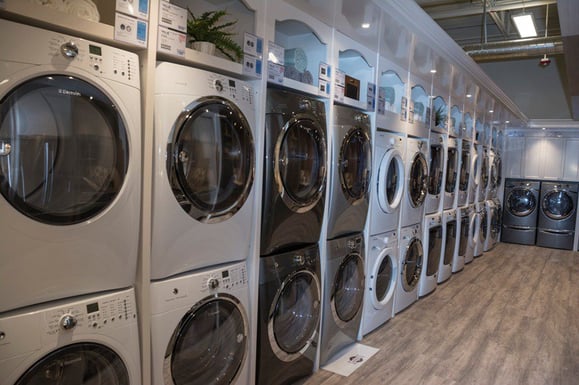 In this article, we will look at the most reliable machines in compact and regular washer and dryers with actual numbers. Let's look at the methodology.
The Reliability Methodology
We have 22 service techs on 8-10 service calls per day 5 days a week with 110 on the weekend. In the chart below, you will see sales in the right column and service calls on the left. The percentage is service calls divided by sales.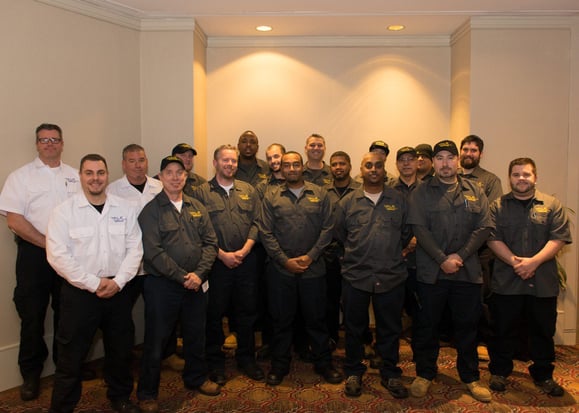 Yale Appliance Service Team
It is the fairest measure of initial quality. However, we do not distinguish between a major or minor call. If you need us to send a technician, it counts. Customer education phone calls and damage are not applied.
These numbers also do not include people who do not call us in the first year. Most do, because we fix the unit for free within the first year.
Most Reliable Compact and Regular Laundry
The average rate for all appliances is 11.9%. Average rate for washers is 10.6% service within the first year.
| | | | |
| --- | --- | --- | --- |
| Brand | Units Sold | Units Serviced | Service Rate |
| Bosch | 840 | 38 | 4.52 % |
| Miele | 62 | 3 | 4.84 % |
| Samsung | 92 | 6 | 6.52 % |
| Blomberg | 86 | 7 | 8.14 % |
| LG | 55 | 6 | 10.91 % |
| Whirlpool | 250 | 28 | 11.20 % |
| Asko | 47 | 6 | 12.77 % |
| Electrolux | 1837 | 246 | 13.39 % |
| Maytag | 194 | 30 | 15.46 % |

Let's break it down to compact 24" washers and full size washers.
Compact Washers: Blomberg, Miele, Bosch, Asko
Bosch looks great at 4.52%, however many of these units are builder jobs. It is hard to know if the units are occupied and if people are calling us with the issues (they might not know). 4.52% is still a great number.
Miele is typically reliable. If you never want to call for a repair, then buy a Miele washer and dishwasher. Then again, it is double the money.
Blomberg is impressive for a newer brand as well.
Full Size Washers: Whirlpool, Maytag, Samsung, LG, Electrolux and Frigidaire
I am actually impressed with Electrolux/Frigidaire (same company, by the way). Their sales have been consistent throughout the year, rather than just during Black Friday.
Whirlpool and Maytag are about the same at a combined 13% as well. It is the same machine with a different door and warranty.
Samsung and LG are impressive, but their sales are more recent. It looks good, but they need more time to be considered either way.
Final Thoughts
I am actually impressed by the numbers, because the reliability is better than the average. However, there is a flip side to reliability. What happens when there is an issue?
For that, Electrolux, Miele, Bosch and the Whirlpool companies are excellent. Samsung is improving, while LG needs to improve.
Lastly, you are looking at complicated machines to repair. The old Maytag was simple. Remove the door and replace the belt. These are all direct drive machines.
Most of the horror stories about appliances are repair oriented. Above all, you need to figure out who will be fixing your new washer before you buy.
Most Reliable Appliances Series
Additional Resources
Download our Yale Washer Buying Guide with all the features, terms and brands of laundry. Over 160,000 people have already found answers in a Yale guide.
Related Articles