Are Combo Washer & Dryers Worth It? (Ratings / Reviews / Prices)
Combo washer and dryers are such a good idea. I wish they worked. Really.
We are in Boston, and combos could be such a great solution in tight spaces.
Also, you would never again have to unload your clothes from the washer to the dryer. What is more convenient than that?
In this article, you will see the latest washer dryer or all in one combo that has answered most of the past problems.
Then you will see the one still existing service issue.
I'll also show you some alternatives to these combos so you can purchase a more reliable machine or set.
Let's get started.
Combo Washer & Dryers (All-in-One)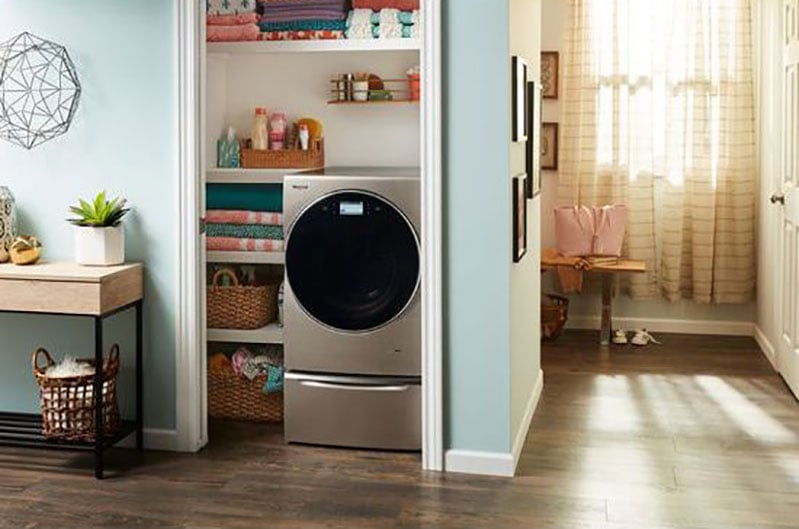 Whirlpool Smart All-in-One Washer and Dryer with Storage Drawer
I am only speculating about the newest washer dryer combos or all-in-one machines. We do not sell these at Yale
We tried with early Malber brand washers and then other, more familiar brands. Again, it is compelling to have a washer and dryer in the same machine for convenience and space savings.
I was quoted in a Wirecutter (NY Times) article as saying, I hated these machines.
It's not hatred. It's the frustration of not being able to solve problems.
We would service these machines again and again. Then refund the purchase price in full with an apology attached (usually after the first couple of service calls).
The early problems were repair and long drying times due to the 110 voltage.
One hundred ten volts does not have the power or ability to dry like the regular 220-volt dryers you have now.
As the Wirecutter testing team accurately stated, you need 3.5 hours in a 110-volt machine for two towels versus 2.5 hours in a regular dryer for 20 towels.
For a family or even an active person, the drying time is a huge issue.
Short on time? Get our free Washing Machine Buying Guide
Best Combo Washers and Dryers
These 2 Machines have addressed that concern (at least on paper).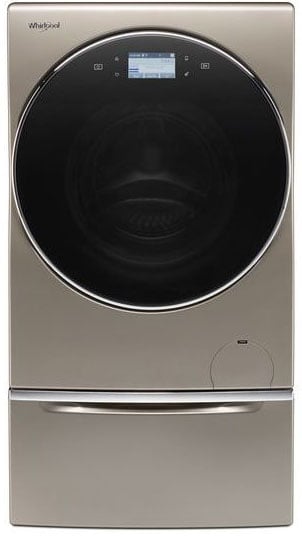 Features:
Load & Go™ Plus Dispenser
Smart Appliance
Remote Start
2.8 cu. ft.
Flexible Installation
Wrinkle Shield™ Option
TumbleFresh™ Option
Sanitize Cycle
Quick Wash Cycle
LG Signature Smart Washer Dryer Combo LUWM101HWA - $2,879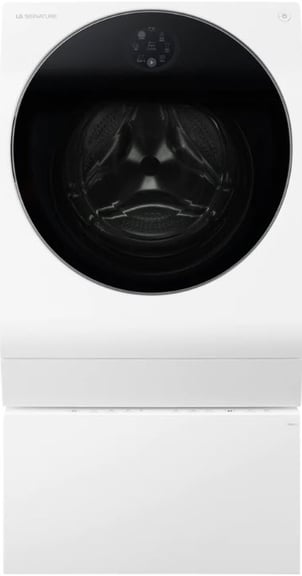 Features:
LCD Display
Auto Dosing
SmartThinQ® Technology
Inverter Heat Pump Drying
Both brands should be better for drying. Both have a high spin of 1400 RPM. High spins wring more water out of your clothes for less drying time.
A top load spin is about 500 RPM. The average front load is 1000-1200, so 1400 is better.
The LG drying system is a heat pump, not a condenser. Heat pumps are more efficient and store heat better.
We have articles written about heat pump technology and will provide links at the end of the article.
Whirlpool now has 220 volts, so the drying should be a lot better. It's a normal dryer, after all. The drying is ventless using a condenser.
These machines should be better for drying.
Price of Combo Washer and Dryers
The price of that Whirlpool is $1,529. LG is $2,879. You can buy an excellent full-size washer and dryer for $1599.
The minimum for a decent combo washer dryer is $1,297. For another $200, you can have that full-size set.
The only reason to ever consider a combo is due to a lack of space. Even then, I'd recommend looking into a compact set of both washer and dryer.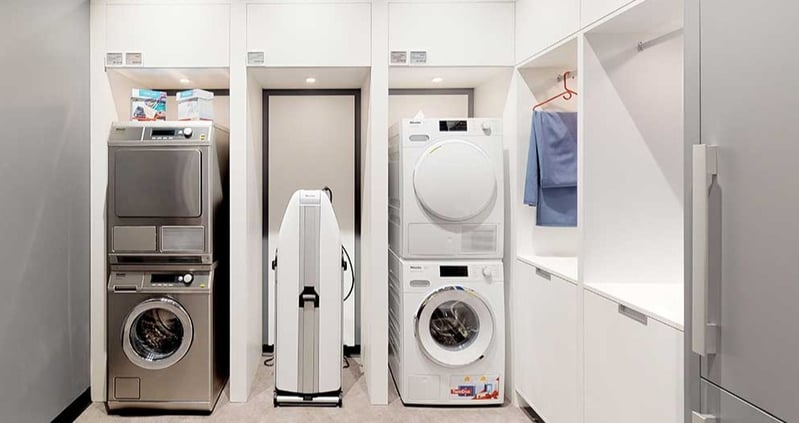 Stackable Compact Laundry on display at Yale Appliance in Framingham
They can be stacked, so you are only losing a minimum amount of space.
The Service Issue Behind Combo Washers Dryers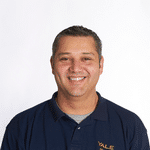 Butch is our service trainer. He trains the new team members on how to be a tech.
He also trains existing techs on the newest technologies on any appliance, laundry included.
He also evaluates any products or brands before they are sold.
I asked him about combo washers and dryers and why they have so many issues.
This was Butch's reply:
"Lint gets clogged in the drain pump causing errors. With no [proper] drainage, you have even longer drying times."
He also said lint gets built up in the "heater housing, causing the hi-limit to trip" which then leaves you with no heat. Lint in the drain and heater housing will cause it to smell.
"You have one machine doing the work for two, so double the work has meant less life expectancy."
Lint is a problem, and it further affects an already poor drying capability.
It's ironic. I spent a few hours researching this topic before writing this article. The following was a comment about a brand new combo purchase on a manufacturer's website.
"...the lint builds up, it's hard to scrape off, and the clothes smell a little mildewy even if I choose the "extra" dry setting."
Besides the drying time, the main problem is lint clogging the inside of the machine.
Overriding all of these problems is one question: Who will fix this unit? And how much will the repair cost?
Your probable answer is not too many people, and it will cost a fortune.
You should consider service before you buy or at lowest find the people who can best repair these types of machines.
Best Combo Washer and Dryer Alternatives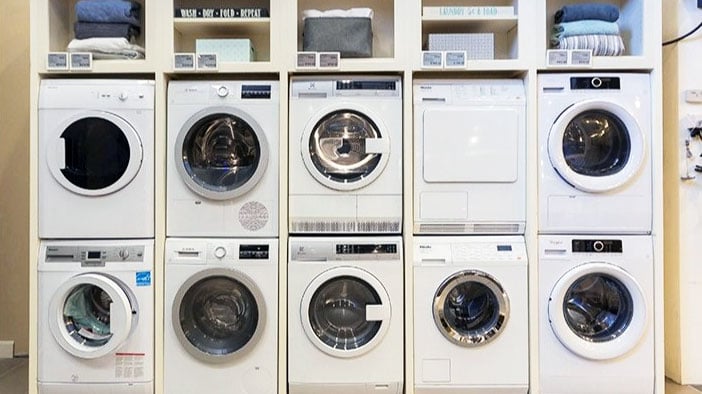 Compact Laundry on display at Yale Appliance in Boston
Your best alternative is to buy a washer and dryer set.
If the size is a problem, you can always stack a washer and dryer in full size or compact.
There tons of options for venting, ventless, and heat pump dryers, so you do not eleven have to vent like the combos.
This is your best option. By stacking, you only lose a bit of space.
What if you don't have enough space?
Many of the Australian reviews I read talk about buying the washer and line drying to dry your clothes.
That's a great idea when your backyard reaches 120 degrees 6 months a year.
It's also a good option in Florida, Georgia, and other warmer areas of the US.
In New England, you probably are not lining wet clothes outside from October to May.
There are a couple of machines to consider depending on your needs when you don't have a place for a stackable washer and dryer.
Even the new Whirlpool combo we mentioned previously at 240 volts only claims a 6-pound drying capacity. Now, this is not the answer for families or people drying a lot.
You can buy a GE, Whirlpool, or Maytag full-size washer with washing and drying capability. You can only dry an outfit or small load as the washer spins for a longer period of time.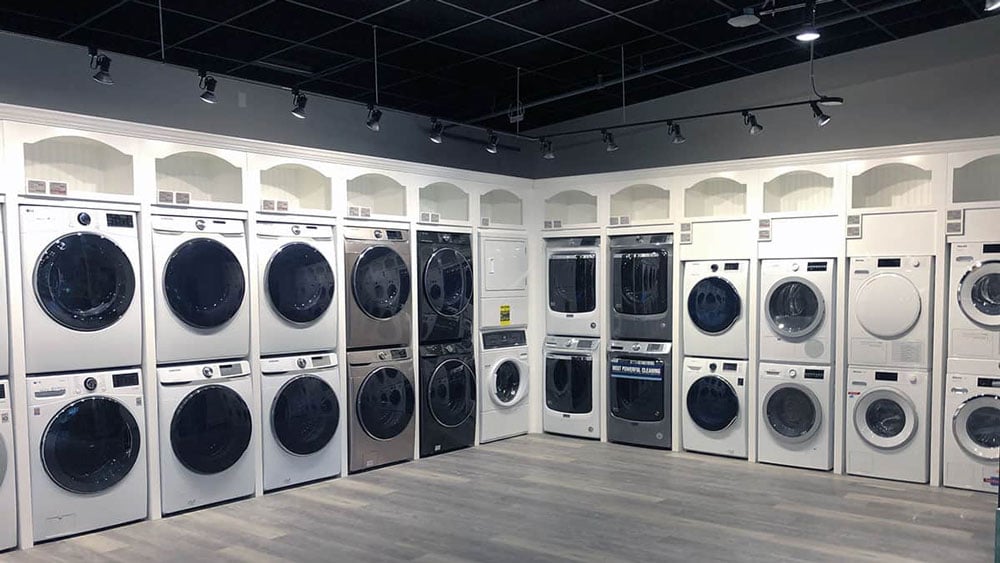 New Front Load Washers at Yale Appliance in Hanover
In a smaller space, the Miele washer has a 1600 RPM spin speed.
It will not completely dry your clothes, but it's a good start. (I know I am reaching here).
Key Takeaways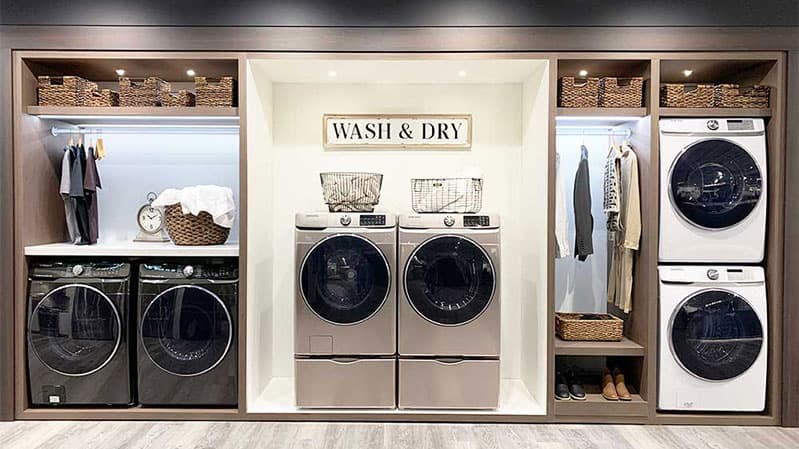 Samsung Front Load Laundry Sets at Yale Appliance in Hanover
Consider all your other options first. Stacking is a good option. Most compacts are ventless, so installation only requires water and power.
At the same time, look at reviews and service histories of the newer Whirlpool and LG combo machines for improvement. Maybe they have finally answered their problems.
Consider your needs, as well. Perhaps a washer with high spin speed and some line drying may work for you.
There is absolutely no reason to buy a combo if you have the room for anything else.
Ultimately, try to find space for anything other than a washer dryer combo.
Additional Resources
Download our Yale Washer Buying Guide with all the features, terms, and brands of laundry. Over 800,000 people have already found answers in a Yale guide.
Related Articles:
Why Should You Trust Us?
It seems that every appliance review has nothing but glowing comments about almost every product, yet you read customer reviews and they are almost universally bad.
We are here to fill in the disconnect. We'll give you the best features, and the drawbacks as well, including reliability based on over 37,000 calls performed by our service team just last year. Our goal is to give you ALL the information so you know what's right for you.
Please consider subscribing or adding to the conversation in the comments below. We appreciate you stopping by.
A Note About Pricing
Pricing on this blog is for reference only and may include time sensitive rebates. We make every attempt to provide accurate pricing at time of publishing. Please call the stores for most accurate price.