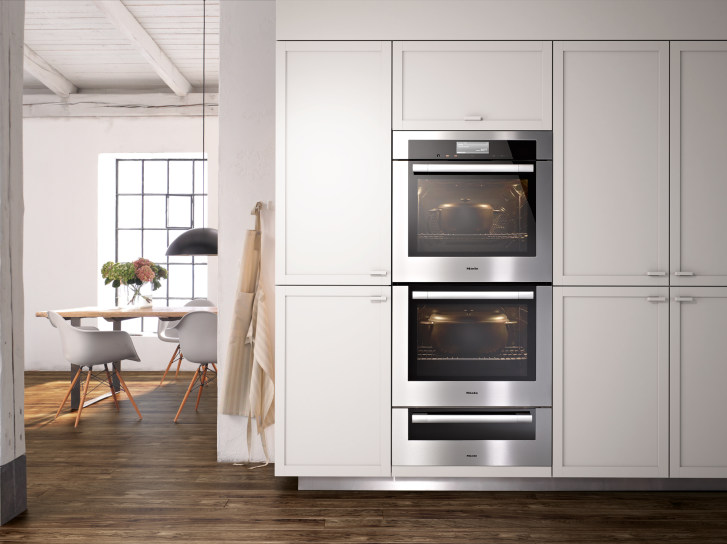 Wall ovens have changed more than any other appliance in your kitchen. If you are considering a wall oven, then you will be inundated with new choices.
There are single, twin and blower style convection options. The controls vary greatly as well. You can control some by your phone through an app, yet others will calculate time and temperature automatically.
Both Miele and Viking are marketing very different wall ovens. They are also very different companies. We will look at both companies, the products and then compare at the end.