The 2023 Yale Warehouse Clearance Is on April 1st in Stoughton, MA
March 27th, 2023 | 6 min. read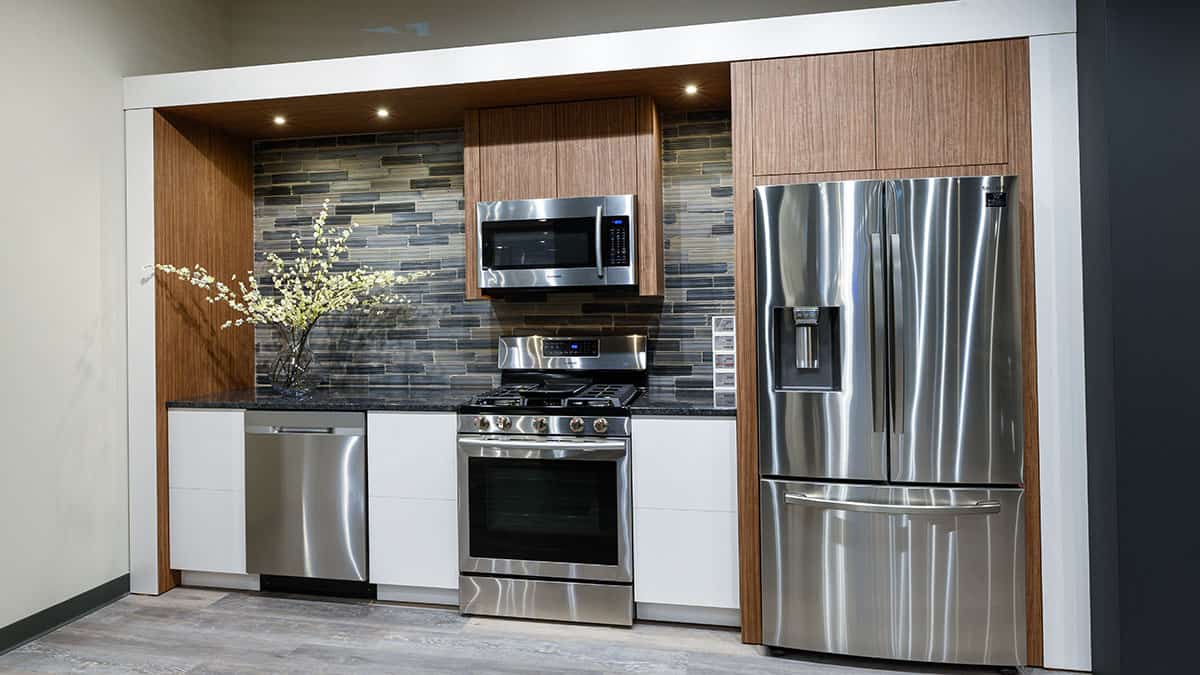 True story: In 2019, I made a point of showing up to the Yale Warehouse Clearance Sale at 6:00 AM, a full two hours before it was scheduled to start.
To my surprise, there were already around 30 people in line, including someone who had driven eight hours from Toronto to be there.
Now, after a year-long hiatus due to the COVID-19 pandemic, the Yale Warehouse Clearance Sale is finally back at our Stoughton warehouse located at 37 Shuman Ave.
We're excited to offer this incredible opportunity again to our valued customers, with savings of between 15-63% on a wide variety of products.
In this article, we'll give you all the essential details about the sale, including what to expect and how to plan your shopping experience to save the most money.
We've also included a FAQ section at the bottom of the article to help you make informed decisions, and you can contact us via phone or the Live Chat icon on the bottom right of your screen if you have any questions or concerns.
Throughout the week, we'll be updating this post with available products and links to access the sale, so be sure to mark your calendars and get ready to take advantage of this opportunity.
But first, let's cover the basics.
What You Need to Know for the 2023 Yale Warehouse Clearance Sale
Time and Date
Date: Saturday, April 1st
Hours: 8:30 AM - 11 AM. Yale Cardholders will be allowed in 30 minutes early at 8 AM.
Yes, Yale Cardholders will be allowed in 30 minutes early. You must show your Yale Card or have your card number for early admittance. You can apply here if you do not have a Yale Card.
If you have a Yale store credit card, you're in luck. When you use your Yale Card to make a purchase at the Yale Warehouse Clearance Sale, you'll receive a 5% discount.
Keep in mind that we are unable to process new credit card applications during the sale, so if you're interested in applying for a card, be sure to do so earlier.
You may be wondering why we offer this discount. It's simple: credit card processing fees have increased, especially during the pandemic.
We believe that offering you discounts is a better use of our resources than paying higher processing fees, and we're happy to pass those savings along to our loyal customers.
How the Sale Works
At the Yale Warehouse Clearance Sale, it's essential to act fast to secure the best deals.
This is a fast-moving event that operates on a first-come, first-served basis. To ensure fairness to everyone, we do not reserve, hold products, or take phone orders.
We've stocked up on more appliances than ever before but remember that this can also lead to some competition between shoppers. It's common for arguments to break out over coveted items, so it's important to keep your cool and act quickly if you see something you want.
What Brands Are Included in This Sale?
We have a variety of brands included in the Warehouse Clearance Sale, from built-in refrigerators and professional ranges to washers, dryers, and dishwashers.
Here is a sneak peek of some of the best appliance brands included:
BlueStar
Bosch
Café Appliances
Fisher & Paykel
Gaggenau
GE Appliances
GE Profile
JennAir
KitchenAid
LG
Liebherr
Maytag
Miele
Samsung
Sub-Zero and Wolf (in original boxes but have been previously opened)
Thermador
Whirlpool
What Appliance Types Are Included in the Sale?
At the Yale Warehouse Clearance Sale, you'll have the opportunity to save up to 63% on a wide variety of appliances.
Our inventory includes professional ranges, built-in refrigerators, European dishwashers, cooking appliances, ventilation systems, laundry machines, and dishwashers.
With such a vast selection of appliances available at reduced prices, you are sure to find something that meets your needs and fits within your budget.
Can a Yale Salesperson Provide a List of Items Prior to the Sale?
Because the Yale Warehouse Clearance Sale comes together quickly, we're unable to provide a full list of available items. However, we're happy to share a preview of what you can expect with the following list.
Please keep in mind that the prices shown only apply to the Warehouse Clearance Sale on April 1st.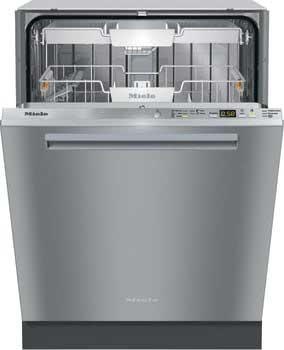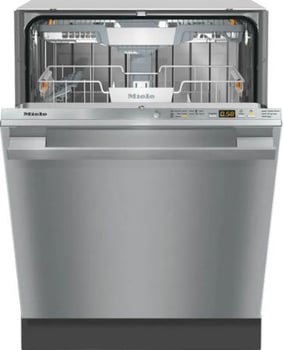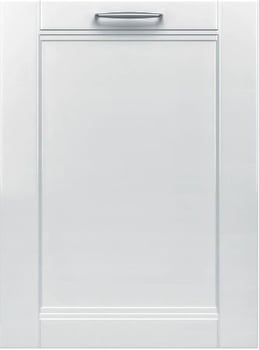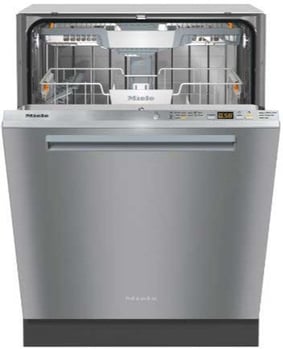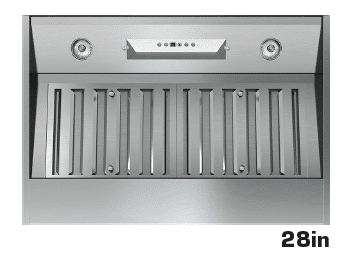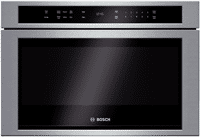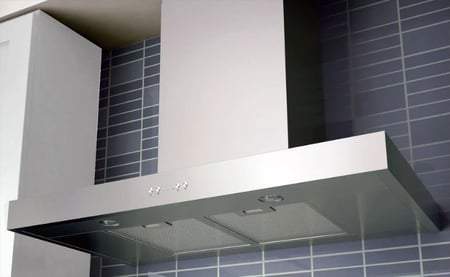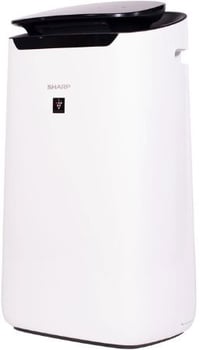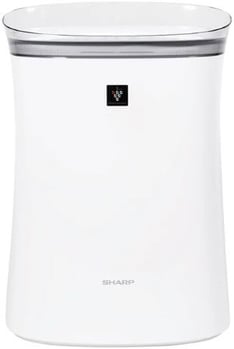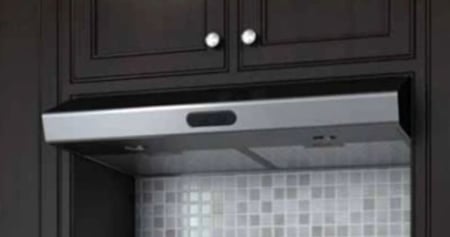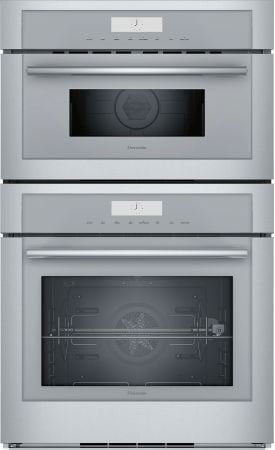 Bosch NGM8056UC 800 Series Gas Cooktop - $799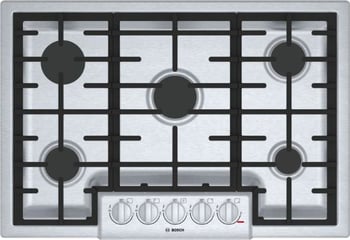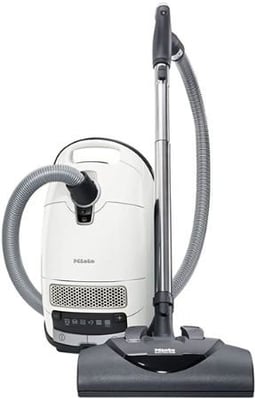 LG LRFXC2416S Counter-Depth Refrigerator - $1,999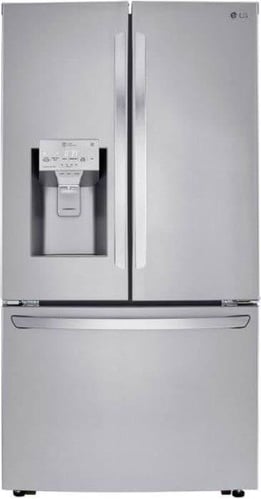 Can We Ship Appliances Out of Our Designated Delivery Area?
Unfortunately, we're unable to ship appliances outside of our designated delivery area.
Finding a reliable delivery agent outside of our area can be difficult, particularly for larger appliances such as ranges and refrigerators.
As a result, we've decided to limit the sale to our local area. However, you can still pick up your appliances on the same day of purchase, as our friend from Toronto did.
While we understand this may be disappointing for some customers, we believe that limiting the sale to our delivery area will ensure a smoother experience for everyone involved.
Click here to check if your zip code is covered in our delivery area.
Frequently Asked Questions
1. Are the Appliances Under Warranty?
All items are fully warranted (we perform the service free for the first year).
2. Are You Serious About the Yale Card?
Yes, only Yale Cardholders can enter at 8:00. You can also apply for the Yale card by clicking here.
All Yale Card purchases are 0% financing for 12 months and will receive a 5% discount when paying with the card.
You are right in thinking we are trying to reduce our credit card fees.
Once again, we will not have adequate staff to process cards that day. It takes about 10 minutes to apply.
3. Can I Purchase an Extended Warranty?
Yes, you can purchase an extended warranty for your appliance. Our clearance products are new and come with the manufacturer's full warranty, and we offer an additional extended warranty with five years of total coverage.
The prices for extended warranties are the same for clearance products, and if the warranty goes unused after five years, we will provide a 50% store credit.
4. Do I Need to Take a Delivery?
For your convenience, we offer a normal delivery service which includes delivery, removal of packaging, and removal of one old unit for every new appliance purchased, at a flat rate of $129.
Please note that delivery must be scheduled within ten business days of purchase.
Alternatively, you can also choose to pick up your appliances at our warehouse.
5. What Are the Average Discounts?
The average discounts during the Yale Warehouse Clearance sale are 15%-63%.
6. Can I Place My Order on Layaway?
Not for this sale. You must schedule delivery within ten days.
7. Can Other Appliances Dealers Buy-In?
No.
8. What If I Don't See Anything I Like?
If you don't find anything you like at the sale, you can enter your information at the bottom of the page and specify what you're looking for. We'll send you an email anytime we have a similar product available on sale.
You're under no obligation to buy anything, and we regularly update our displays with new products, so you can always check back at our next sale.
9. Are All Sale Items Final Sale?
Yes, all products are final-sale only. That said, you can return it if the product doesn't fit. We would refund the purchase price.
10. Are the Appliances New or Used?
We offer only new appliances, except for a few marked store demos. They are either discontinued, overstocked, slightly damaged, or have the wrong dimensions.
We do not sell used, seconds, or manufacturer-refurbished products.
Our warehouse receives an average of 120 appliance deliveries per day, and we offer free site checks and delivery videos to ensure a seamless delivery process.
However, some appliances may not fit or cannot be delivered, resulting in a small number of gently dented products, customer returns, and other assorted issues.
In addition, we rotate our inventory through three stores, resulting in eight million dollars' worth of appliances on display.
As we are moving our warehouse in August, we need to reduce our stock, resulting in two substantial clearance sales and a well-stocked outlet.
Key Takeaways
Take advantage of early access by applying for a Yale Card ahead of time. Click here to apply today.
Remember to come prepared and know what you're looking for to increase your chances of snagging a great deal.
If you miss out, don't worry. Fill out our contact form, and we'll notify you when we have similar products on sale.
Keep in mind that we regularly update our displays and offer returned new products, so there's always a good chance of finding what you need.
Stay tuned for more product updates throughout the week.
Finally, before making a purchase, always ask about restocking fees, and check reviews to make an informed decision.
Additional Resources
Download the Yale Appliance Buying Guide covering all topics of appliances. Over 1 million people have read a Yale Guide.
Related Articles:
Why Should You Trust Us?
It seems that every appliance review has nothing but glowing comments about almost every product, yet you read customer reviews and they are almost universally bad.
We are here to fill in the disconnect. We'll give you the best features, and the drawbacks as well, including reliability based on over 37,000 calls performed by our service team just last year. Our goal is to give you ALL the information so you know what's right for you.
Please consider subscribing or adding to the conversation in the comments below. We appreciate you stopping by.
Steve Sheinkopf is the third-generation CEO of Yale Appliance and a lifelong Bostonian. He has over 38 years of experience in the appliance industry, and he is a trusted source of information for consumers on how to buy and repair appliances.

Steve has also been featured in numerous publications, including the New York Times, Consumer Reports, The Boston Globe, Bloomberg Radio, the New York Post, The Wall Street Journal, and Entrepreneur, for his knowledge of how to buy appliances and appliance repair.

Steve is passionate about helping consumers find the best appliances for their needs, and he is always happy to answer questions and provide advice. He is a valuable resource for consumers who are looking for information on appliance buying, repair, and maintenance.

Despite being the worst goalie in history, Steve is a fan of the Bruins and college hockey, loves to read, and is a Peloton biker. The love of his life is his daughter, Sophie.
A Note About Pricing
Pricing on this blog is for reference only and may include time sensitive rebates. We make every attempt to provide accurate pricing at time of publishing. Please call the stores for most accurate price.