Best Small Counter Depth Refrigerators For 2020 (Reviews / Ratings / Prices)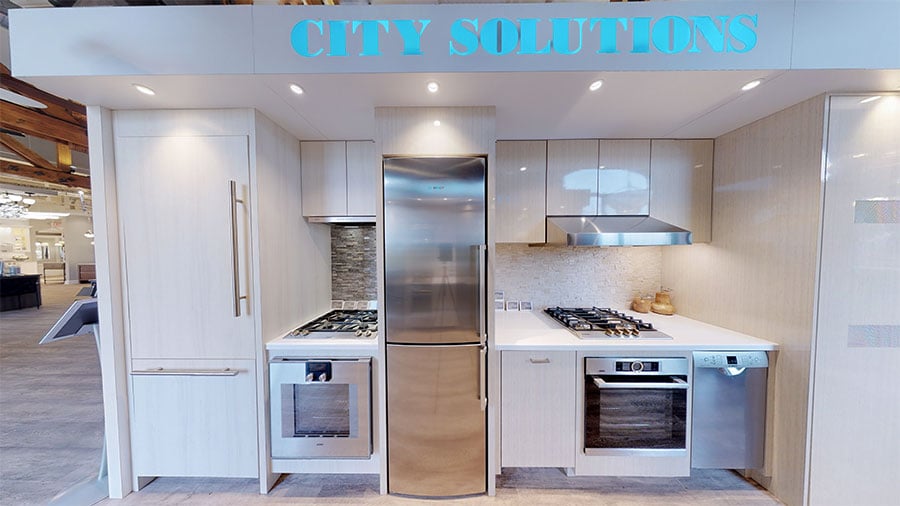 I wrote this article originally in 2014. I remember thinking, "These options are all expensive, really expensive."
You are paying for the privilege of far less cubic feet. It doesn't seem fair.
Six years later, selection has changed for the better. New companies are now marketing more reasonable, smaller counter depth refrigerators.
It will never be the commodity and low price of a regular family size 18 cubic foot refrigerator for $699.
Still, you can feel a bit better about your options than you did six years ago.
In this article, we will review your best options under 30 inches. We recently wrote two articles about the best 30 and 33-inch counter depth refrigerators. I will highlight a couple of those as a reference.
If you are looking for a decent refrigerator for your small kitchen in the city or just a smaller refrigerator for a home office (where we all may be working in the future), this article has several excellent options.
Let's get started.
Refrigerator And Cabinet Sizes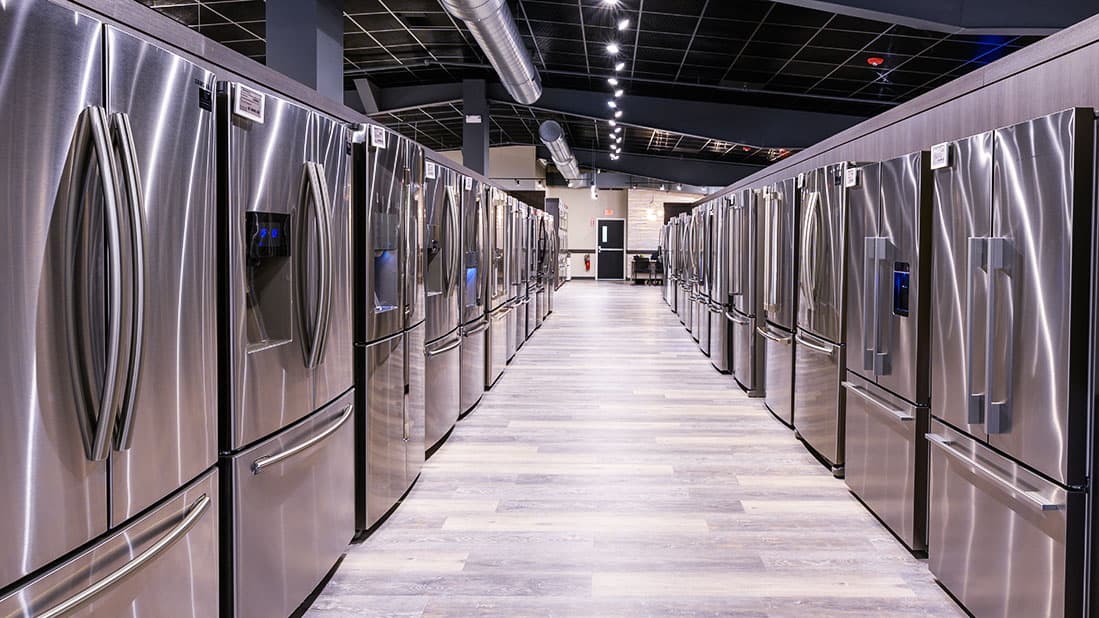 French Door Counter Depth Refrigerators on Display at Yale Appliance in Hanover
Refrigerators fit cabinet widths.
Manufacturers design appliances to fit your cabinets and not the other way around.
That's why you see a 30-inch stove and 24-inch dishwasher, not a 26-inch stove or a 22-inch dishwasher because the most common cabinet sizes are 24 and 30 inches.
For refrigerators, the most common size is 36 inches, followed by 30 inches. Thirty-three, 28, and 24 inches are all popular sizes for smaller kitchens.
Let's review the other mid-size refrigerators:
Best 33-Inch Counter Depth Refrigerators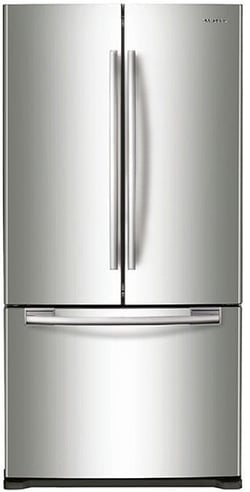 Features:
Width: 33 - inches
Height: 69.75 - inches
Capacity: 17.8 cubic ft.
Twin Cooling System
Automatic Ice Maker in Freezer
I am placing a link below this post so you could look at your other options in this size range. However, this refrigerator is by far the most popular 33-inch counter depth refrigerator.
It also has the lowest price of $300-500, depending on promotions or sales.
The refrigerator has twin evaporators, so the cool refrigerator air doesn't mix with the dry, colder freezer air. Your food, especially in the freezer, will taste better.
GE has a decent option as well. Fisher & Paykel is stylish but expensive.
You can learn more about the Best 33-inch Counter Depth Refrigerators by clicking here.
Short on time? Get our free Counter Depth Refrigerator Buying Guide
Best 30-Inch Counter Depth Refrigerators
You have some choice in this size, unlike 33 inches. Sub-Zero, Miele, Beko, Bosch, and Thermador all make a smaller unit at 30 inches.
Below, we'll list the very best option and also a more affordable option for 30-inch counter depth refrigerators.

Features:
Panel ready design
Dual refrigeration keeps food fresher
Air purification system fights spoilage, odors
Low-temperature/high-humidity storage zones
It's the obvious choice for being the best. Then again, at about $10,000, it should be. Sub-Zero builds their refrigerators with the premise of keeping food fresher for a longer time.
There is an air scrubber "scrubbing" ethylene gas off spoiling foods, so they last longer. You have a vacuum seal, two compressors, and magnetic crispers all designed to keep the air in its proper place.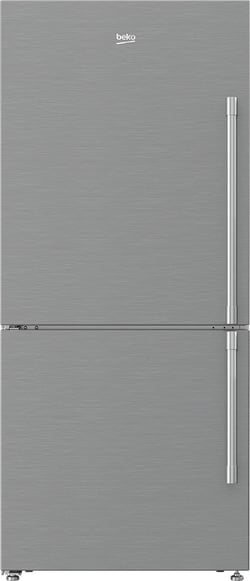 Features:
16.2 cu. ft., Counter Depth
EverFresh+
Active Blue Light Technology
IonGuard, Full Frost Free
Electronic Control, Dual Evaporator


At $1,259, this is a decent refrigerator and an excellent buy. You have two evaporators, so the air doesn't mix similarly to a Sub-Zero.
Their "Blue Light" emulates sunlight for a longer life for fruits and veggies.
Beko is a huge European appliance manufacturer based out of Turkey. You may have purchased their products under their Blomberg label.
You may have also purchased a Beko product under another name. They produce appliances for several different brands.
You can learn more about the Best 30-inch Counter Depth Refrigerators by clicking here.
Best Small Counter Depth Refrigerators For 2020
Best 28-Inch Counter Depth Refrigerators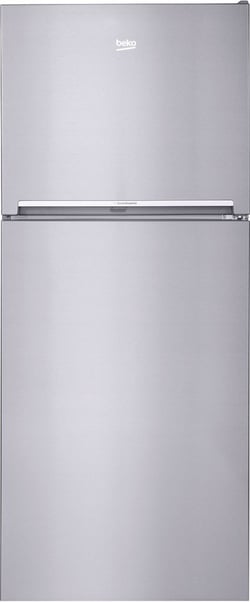 Features:
13.53 cu. ft.
EverFresh+
Active Blue Light Technology
Wine Rack
Auto Ice Maker
This is one of the only top freezer counter depth refrigerators on the market, and one of the few at 28 inches wide.
Twenty eight-inch widths is an older but still a common dimension. Way back early in my career, we used to sell GE 16 cubic foot refrigerators in 28 widths, especially in the city.
It's a well-featured, refrigerator with Everpure+ and Blue Light in their crispers emulating sunlight to prolong the life of your fruit and vegetables.
Like every other Beko refrigerator, it has two evaporators to keep the air and refrigerator separate.
Best 24-Inch Counter Depth Refrigerators
You will find more manufacturers in 24 than 28 inches with Whirlpool, LG, Electrolux, and Miele manufacturing a 24-inch counter depth refrigerator.
Look at these two:

Features:
All Level LED Lighting
Full-Width Glass Shelves With Metal Trim
Dual Evaporator
Electronic Controls for Precise Temperature Management
Energy Star Qualified
Door Open Alarm
11 cu.ft. Total Capacity
7.7 cu.ft. Refrigerator Capacity
3.3 cu.ft. Freezer Capacity
Features:
10.34 cu. ft.
Field Reversible Door
Full Frost Free
Electronic Control
Dual Evaporator
Bosch is the larger size. They both have twin evaporators, but Beko has better crispers for far less money.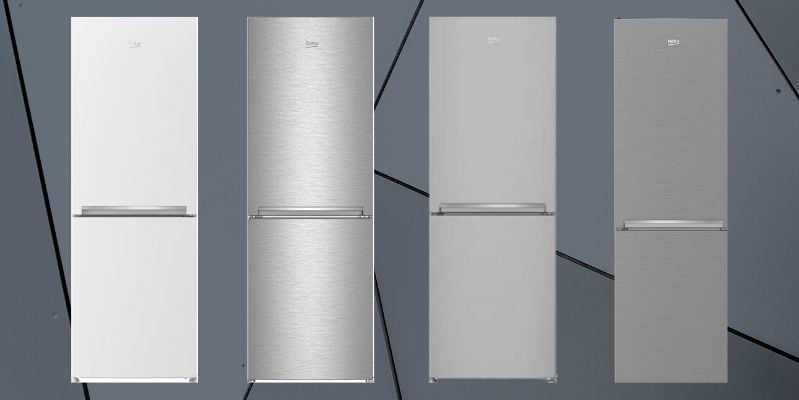 Beko 24-Inch Bottom Mount Refrigerators
Best 22-Inch Counter Depth Refrigerators
This is the narrowest you can buy before compact and under cabinet models.
Miele Counter Depth Refrigerator KFNS37692IDE1 - $3299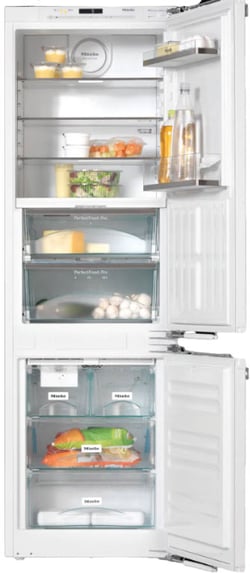 Features:
PerfectFresh Pro
FlexiLight
Frost Free
Dynamic Cooling
IceMaker
Beko Counter Depth Refrigerator BBBF2410 - $1,849
Features:
8.0 cu. ft.
Full Frost Free
Field Reversible Door
Electronic Control
Dual Evaporator
Panel Ready
Features:
11 cu. ft. Capacity
LoDecibel Quiet Operation
LED Lighting
Door Cooling+
SmartDiagnosis
Miele is a grand refrigerator with great lighting and bins. Beko is a good option for panels, which brings us to LG.
The price is great at $649, but it's a bit cheap on the inside.
Still a great price.
Best 27-Inch Counter Depth Refrigerators
I saved this until the end. In the beginning, I said appliances follow cabinets. There is no such 27-inch cabinet.
You can still use this in a 28-inch cabinet if your preference is having a bottom mount refrigerator (freezer on the bottom) versus a top mount (freezer on top).
However, 20 years ago, Sub-Zero designed the first integrated refrigerator at...27 inches.
It was a smart play because they would own that dimension. Designers, in theory, would specify a 27-inch refrigerator and would only be able to use a Sub-Zero.
That never happened. So Sub-Zero discontinued that series years ago. Now Beko is the only alternative replacement (other than redesigning your kitchen).
Key Takeaways
Unlike six years ago, you have choices. In the high end, Sub-Zero certainly, however, you now have a good line of affordable yet decent refrigerators like Beko and a few others.
Refrigerators have more service issues, so make sure there is the adequate repair for whatever you buy.
Additional Resources
Get the Yale Counter Depth Refrigerator Buying Guide with features, specs and inside tips to counter depth, professional and integrated refrigerators. Over 800,000 people have read a Yale Guide.
Related Articles:
Why Should You Trust Us?
It seems that every appliance review has nothing but glowing comments about almost every product, yet you read customer reviews and they are almost universally bad.
We are here to fill in the disconnect. We'll give you the best features, and the drawbacks as well, including reliability based on over 37,000 calls performed by our service team just last year. Our goal is to give you ALL the information so you know what's right for you.
Please consider subscribing or adding to the conversation in the comments below. We appreciate you stopping by.
A Note About Pricing
Pricing on this blog is for reference only and may include time sensitive rebates. We make every attempt to provide accurate pricing at time of publishing. Please call the stores for most accurate price.