BlueStar Platinum vs. Viking 48-Inch Professional Ranges (Reviews / Ratings / Prices)
You now have a number of very different options in professional ranges. In the 1990s, the advent of the pro range was about having a commercial look and higher BTUs (British Thermal Units).
Over the last 10 years, features like clocks, self-cleaning, dual fuel capability, and easier to seal burners have been added to mirror a normal gas range. Miele, Wolf, Jenn-Air, and Viking are in this category, for example.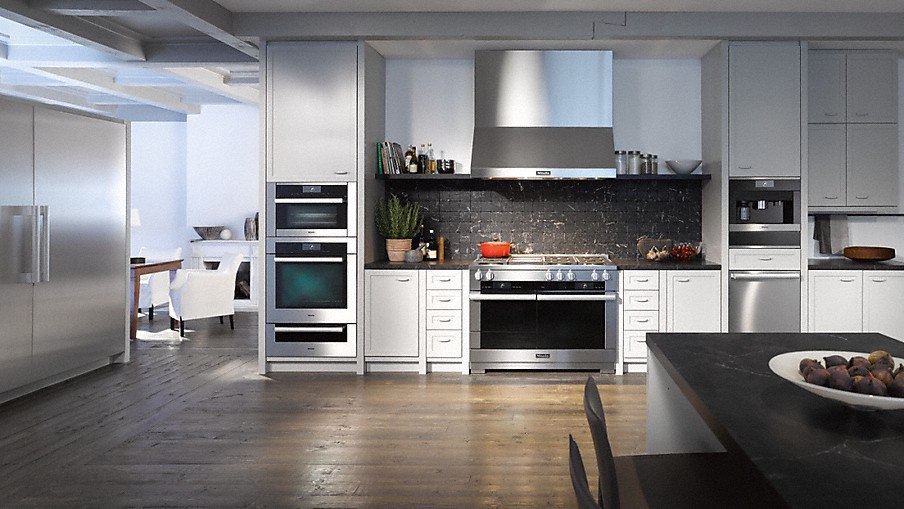 Others have stuck to the same commercial look and power with fewer features. BlueStar, Thermador, and Capital are considered in this category.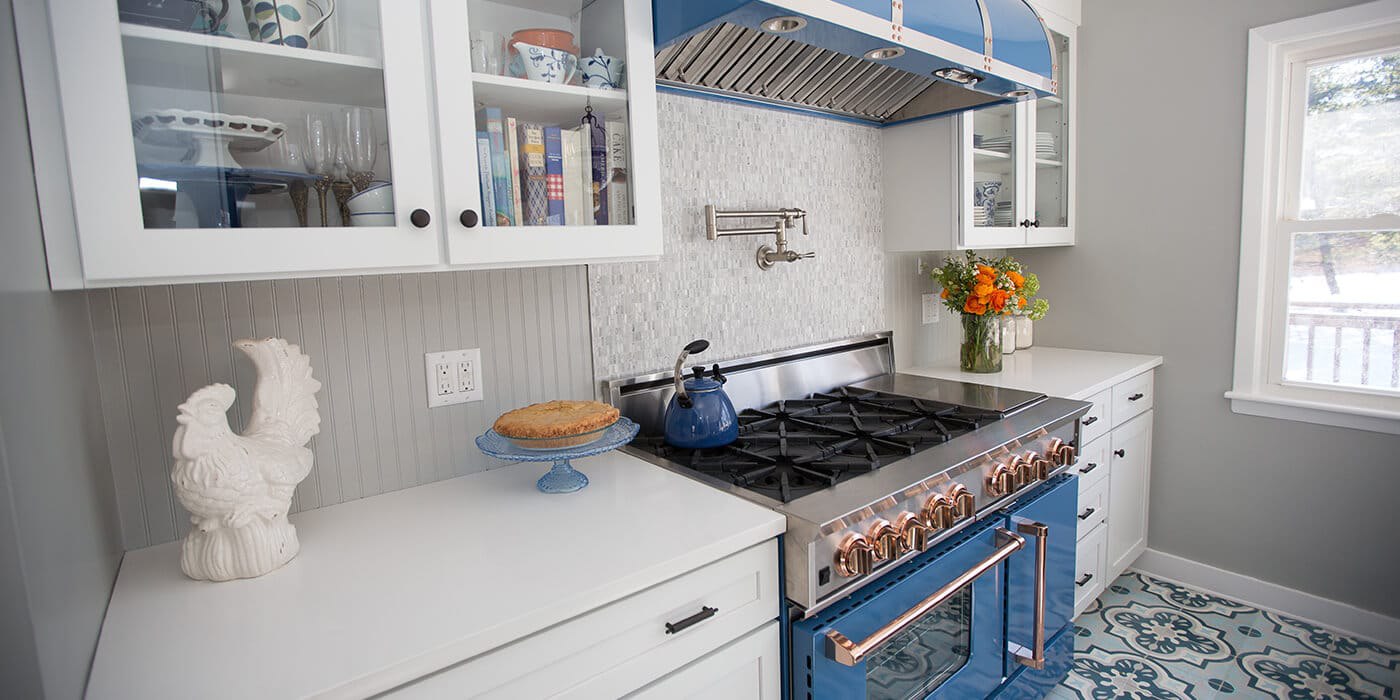 Viking vs. BlueStar is a comparison of style, overall reliability, and what you want out of your range. We will be comparing Viking's new 7 series range against the BlueStar Platinum Series.
First, let's have a look at both companies.
Viking
Viking is a preeminent name in professional cooking. At one time, they owned over 50% of the professional range market. However, they have had reliability issues.
Their dishwasher is now made by Blomberg, and their freestanding refrigerator is produced by Electrolux. Their range has been redesigned.
In 2013, Viking was sold to Middleby, a commercial supplier. The 7 series range is one of their first designed products.
To be transparent, we do not sell any Viking products.
Short on time? Get our free Pro Cooking Buying Guide
BlueStar
BlueStar is a family-owned company based in Pennsylvania. They have built commercial cooking ranges since 1880. Their range is a powerhouse with great broiling and the a pure convection element.
The Ranges
Viking VGR748-8B starting at $10,719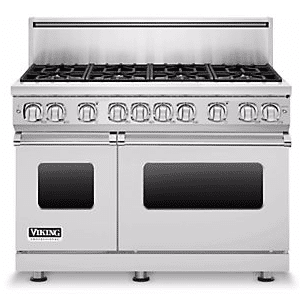 Rangetop
One of the coolest features on this unit is their Elevation burner. It is a raised burner system that makes it super easy to get a sponge around for spillovers. Only Thermador has a burner designed for cleaning.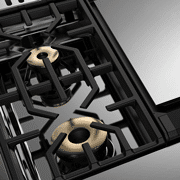 This unit is one of the few available in an 8-burner unit. The burners themselves are sealed but still provide high BTUs. In fact, it is the highest output for a sealed burner. To clarify, a sealed burner is when a burner has a seal or protective cap between the burner and frame. The frame holds the pots and pans above it while the flame has a barrier that prevents food or grease from falling into it.
The entire front portion of the unit (3 burners) has 23,000 BTU burners, while the back half has three 15,000 and one 8,000 simmer burner.
A 23,000 and 15,000 burner can be substituted out to add a dedicated chrome infused griddle (this has a different model number).
Range Ovens
The oven on the VGR748-8B has a gentle close door and truglide (glide out) racks with a porcelainized coating for easy cleanup in both oven cavities.
Some 48-inch units are now changing over to add a steam or speed oven in lieu of the restrictive companion oven, however, Viking is not one of them at this time.
The convection oven uses a 30,000 BTU, U-shaped burner on the larger oven cavity while using a 15,000 BTU burner for the companion oven.
Other
There is some customization with Viking's lineup. As discussed, you can add a griddle, and the unit is available in 7 different color options. All Viking products come with a full 2-year warranty and offer a 5-year limited warranty on the gas burners only.
BlueStar BSP488B starting at $11,027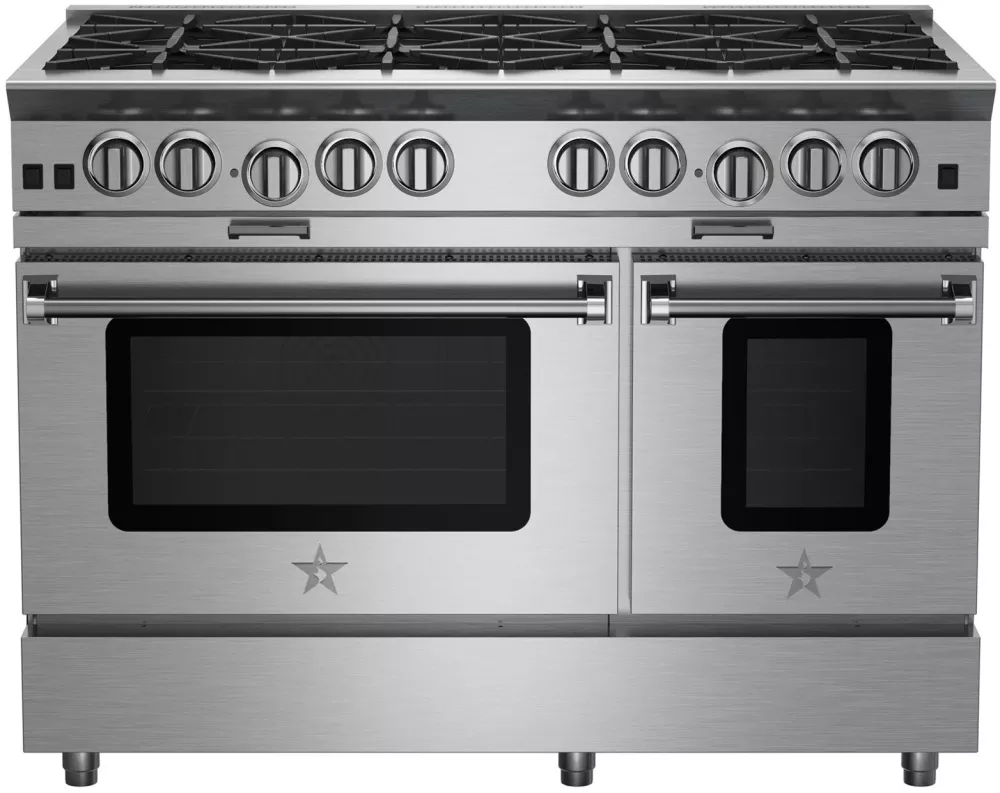 Rangetop
Where Viking has the Elevation burner, BlueStar uses a Primanova burner which is an open burner system (commercial style unit with a direct concentrated flame for intense heat) with the ability to hit 25,000 BTU's on the two front burners.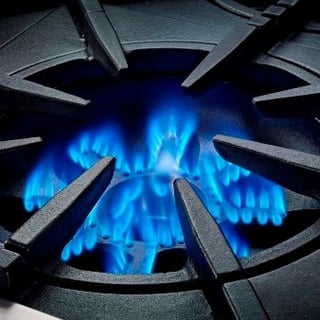 The other burners have the capability to top out at 22,000, 18,000, 15,000, and 9,000 BTUs respectively, while the simmer burner is capable of maintaining a simmer at 130 degrees.
The grates themselves are extremely versatile, with a center ring that can be raised or lowered to manipulate the amount of air in contact with the flame. It can also be removed entirely to fit a wok pan.
With this range, you have a grill/griddle option. Their insert is completely interchangeable between both griddle and char broiler. With a true 2-in-1 system that can go as high as 40,000 BTU's, it uses two cooking zones at a time, creating 4 unique cooking surfaces.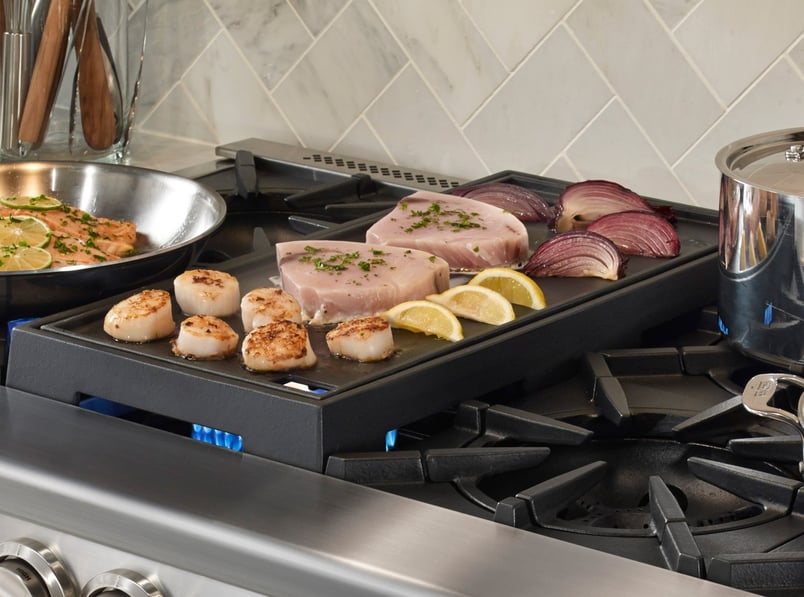 This feature alone makes this BlueStar unit the most versatile unit on the market. The best part is, these are not add-on accessories, they come boxed/shipped with the unit.
Range Ovens
Or is this case… the Power oven. Maybe not the best name, but it does sport a 40% faster preheat than its competitors, and BlueStar also claims a 30% increase in overall oven efficiency (not a lot of residual heat loss, a common problem with gas ovens).
The BlueStar gas oven is the best in a pro because it is pure convection with more even heat from the rear of the unit. It is also the only oven to fit an 18 x 26 commercial cookie sheet.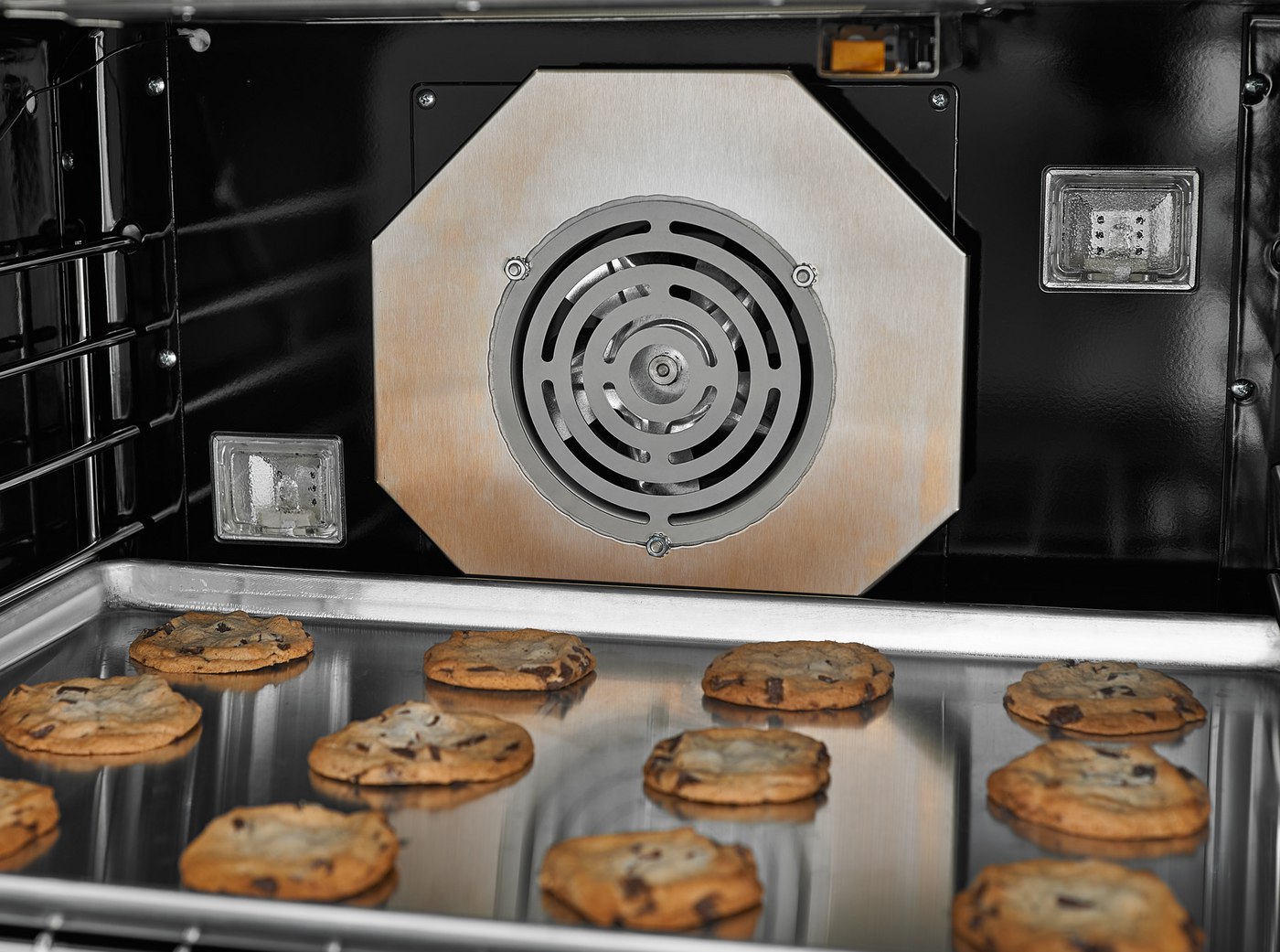 Like Viking, BlueStar is using an infrared broiler. Their range heats up to an industry leading robust 1850 degrees. Also, like Viking, they offer a standard companion oven.
Other
There are over 750 color options for this range alone. You can also customize knobs, burner configurations, trims, and blackguards as well.
Comparison
Well, it depends. I like Viking's new range but I still wonder about their legacy of issues.
The burners are the most powerful for sealed burners at 23,000 BTUs. BlueStar has more powerful burners at 25,000, but it is open and not sealed.
That is good news and bad news. Sealed burners are good at containing large spills, but you can always remove every component of an open burner.
BlueStar has the optional grill/griddle attachment under their 25,000 BTU burners. However, Viking is built-in and should be technically better with more even temperature.
BlueStar has a better oven with size and pure convection, along with the best infrared burner available residentially.
So it depends on how you would use the range. For cleanability, Viking has an edge, but BlueStar has better power, size, and broiling capability.
Additional Resources
Want to learn more about professional ranges? Download our free Pro Cooking Buying Guide for detailed information on all the best features and brands. Well over 250,000 people have read a Yale Guide.
Related Articles:
Steve Sheinkopf
My goal has always been simple: I want Yale to be the best retail experience anywhere. I have tried to create a compelling environment for customers and employees alike.
A Note About Pricing
Pricing on this blog is for reference only and may include time sensitive rebates. We make every attempt to provide accurate pricing at time of publishing. Please call the stores for most accurate price.