Why is Kitchen Appliance Service so Bad? (Reviews / Ratings / Prices)
Perhaps you are buying or just recently bought new appliances. Congratulations, it is the best investment for the value for your house.
You'll like the functionality and features of your new appliances versus your old. Your range will have greater output. Laundry has a much larger capacity, and your refrigerator will hold more with customization compartments.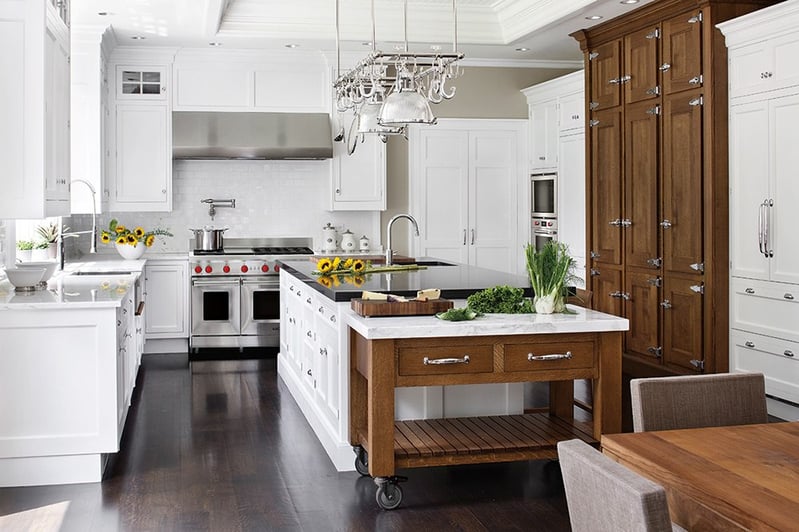 You will be very happy. Until appliances break...and they will. Statistically in a kitchen of appliances, you will need service on at least one product in the first year.
Then the madness will begin as appointments will be missed and the wrong parts will be sent -assuming the service people will even show.
You will wonder: Why is appliance service so bad?
You will learn why it is so bad and how you can prevent this problem from happening to you in the future.
In 2017, Yale logged 30,761 service calls with 35,000 projected in 2018. Eighty people work in the service department making it the largest part of the company by far.
So we have an idea of appliance issues.
Brief History of Appliance Service
When I started in 1986, the major brands had very large service departments. GE was based on University Ave in Westwood, so was Whirlpool. They had fleets of service vans.
There were huge independent service companies as well. Appliance Service Center was in West Roxbury, for example. They have been out of business for 20 years, but I still remember their phone number.
Unfortunately, most brands later saw service as a cost, not as a tool for better customer loyalty. Most brands now offer little or no service.
In 1993, we had to open our own service department due to the overwhelming demand.
90% of the places you will shop for appliances will not employ even one single tech. Combine that with a lack of factory support, and you have a recipe for your future unhappiness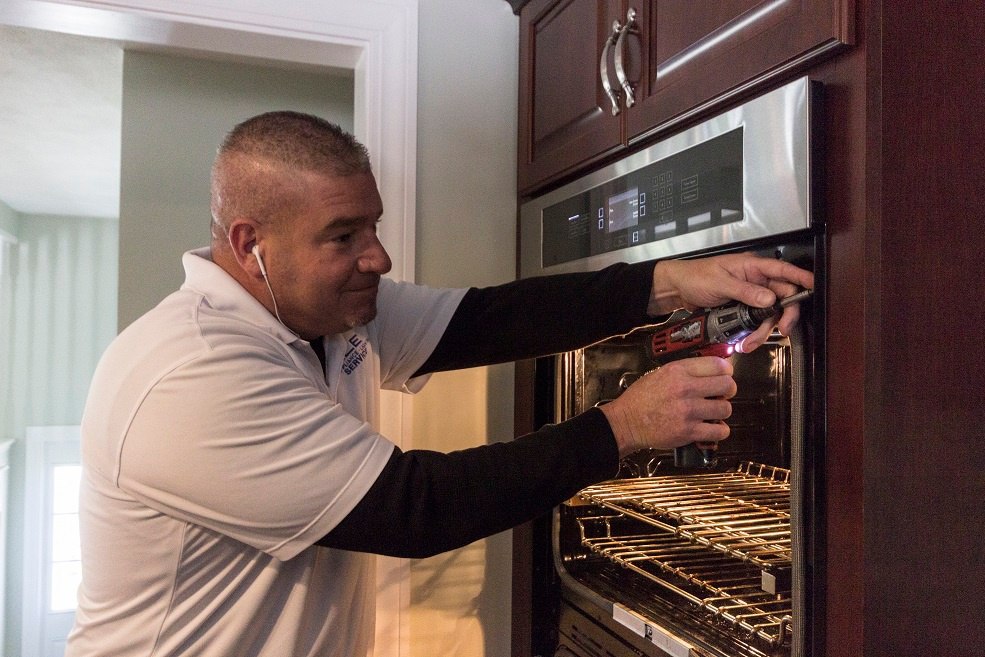 You need service techs to fix service problems
But it gets worse.
Independent Service
Warranty service is now built on smaller service departments and self-servicing dealers. The factories will pay an absurdly low rate for warranty service.
That warranty company has to diagnose your problem, order the part and fix it in your home. If they have to revisit your home, they are paid nothing for the return visit….even if it was the factories issue.
As a result, many independent service agencies (when they exist) will not repair a difficult product because they will lose money.
The reason for poor warranty service is simple. Nobody wants to do it.
Now the bad part.
Appliance Problems
Back in 1986, many products worked for 10-20 years because they were simple. The washers were belt driven. When it broke, you replaced the belt in about 20 minutes by removing the front panel.
That energy hog of a refrigerator consumed a ton of power, but its simple, ancient design worked for years.
Now that washer has a direct drive motor requiring 4 hours to repair. Your refrigerator will use far less energy, but I bet it starts to leak soon (our number 2 repair).
Appliances still last longer than other durables. How long do we keep cars, for example?
However, you will statistically need repair within the first year. You should hope it's simple because you will problems otherwise.
Short on time? Get our free Appliance Buying Guide
How to Avoid Bad Appliance Service
This part is easy.
You should first understand there is a difference in reliability between brands. We publish that in this post.
2018 Most Reliable Appliance Brands
Click here to read about our Most Reliable/ Least Serviced Appliance Brands
Now that you have an idea for reliable brands. You need to search further to find reliable retailers. BTW, nobody is perfect (Yale included).
Searching is not hard.
Google appliance service and check BBB, Yelp, and even Google themselves will have reviews. Angie's List is also very good for appliances.
You have the most leverage before you buy as opposed to after you have it paid and then delivered. Ask a ton of questions on service and put everything in writing.
Warranties
I know extended warranties are a separate issue. However, if purchased from the wrong companies, you will have the more aggravation extended over a longer period of time.
Warranties actually make sense because products break. However, you should buy warranties only from companies who can fix the actual service problems.
Most cannot so don't bother.
Final Thoughts
Your future happiness is correlated with your present preparation. Do your research. Find reliable companies and products to minimize issues, and you will certainly have in the future.
Additional Resources
Download a Yale Buying Guide covering all topics of appliances and lighting. Over 350,000 people have read a Yale Guide.

Related Articles:
Steve Sheinkopf
My goal has always been simple: I want Yale to be the best retail experience anywhere. I have tried to create a compelling environment for customers and employees alike.
A Note About Pricing
Pricing on this blog is for reference only and may include time sensitive rebates. We make every attempt to provide accurate pricing at time of publishing. Please call the stores for most accurate price.