Can You Place a 600 CFM Hood Over a Professional Rangetop? (Reviews / Ratings)
You are looking for the right range hood over your professional (pro) range or rangetop. You may even have a slide-in or a cooktop with 1 or 2 power burners. Pro ranges can have significantly more. So a common question is:
Will 600 CFM work with these new ranges? If not what will?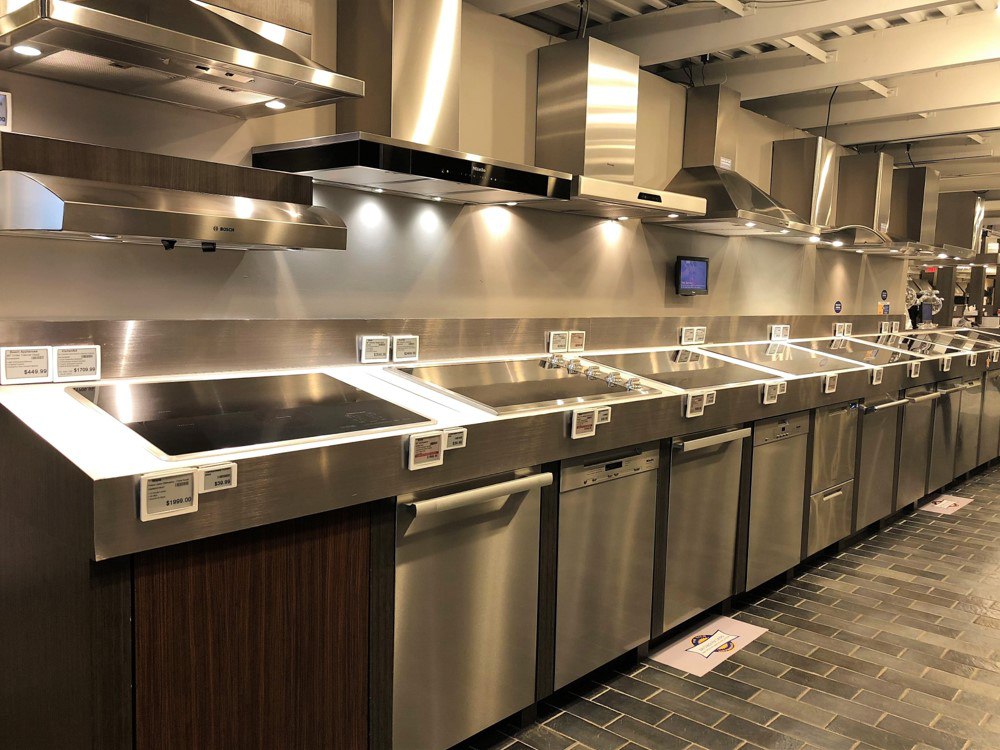 The answer has changed over the years, especially with gas cooking. You had a 12-14,000 BTU burner in your last stove, but now it is 17-19,000.
Pro ranges used to be 15,000 BTU, but now you can buy them at 20-25,000 BTU. All that heat, grease, and steam needs to be exhausted outside or it ends up on your cabinets and ceiling.
In this article, you will learn how to measure the right CFM and vent properly. I have renovated two homes in 4 years and know from painful experience.
(I should have known better because I wrote the Ventilation Buying Guide and answer most of the questions on the blog).
One Comment: This article is designed for people who cook. You can use almost anything with minimal usage as I once did.
How Not to Vent
Look at this hood and cooktop in my house. It doesn't work properly. Any guesses why?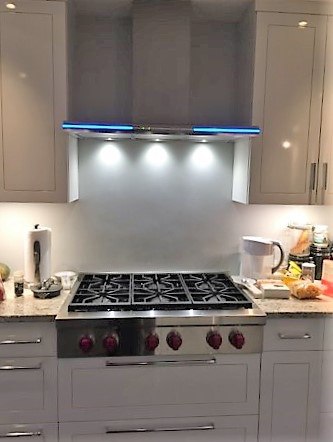 This Miele hood…I love this hood. It has color changing LED lighting.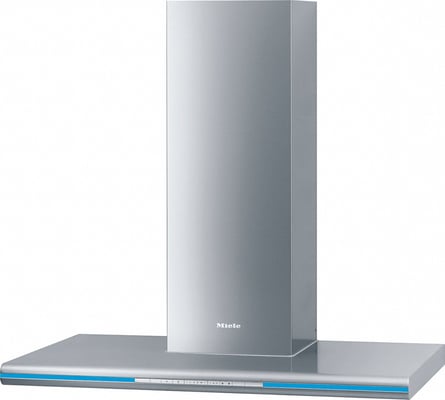 We also had a Thermador rangetop, previously.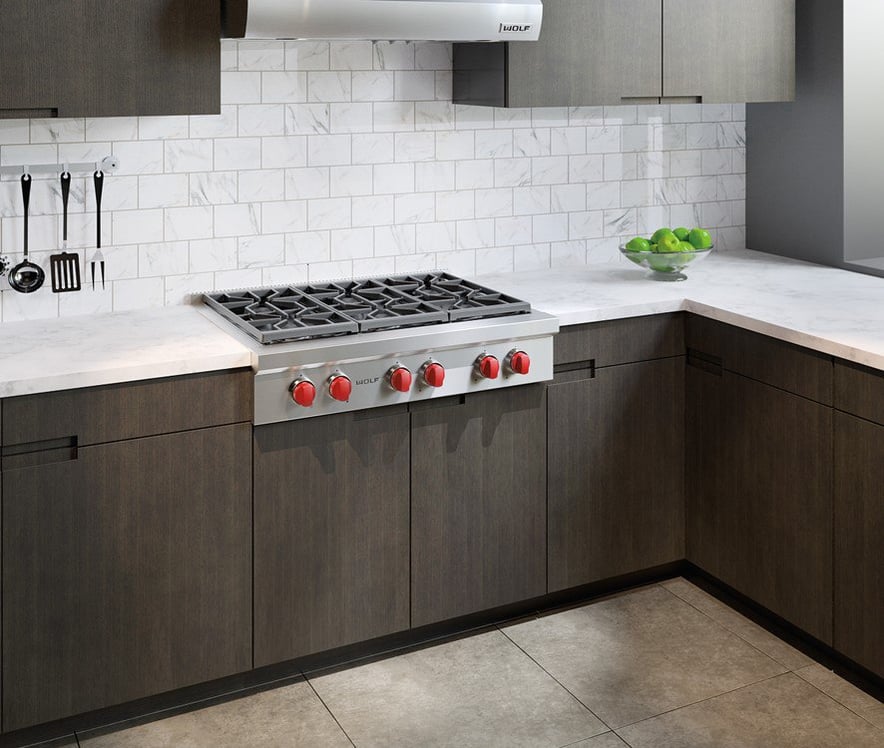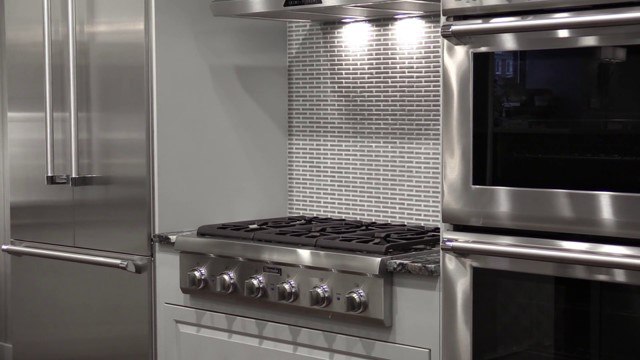 Any guesses why the Thermador rangetop worked with the hood but not the Wolf?
The difference is usage.
We use 3 burners of the Wolf rangetop at a time now versus going to restaurants 5 nights a week when we had the Thermador (babies will change your lifestyle).
The hood would not have worked with Thermador either if I was cooking with it more. The heat and grease off either unit are too much for that hood.
Broan, a prominent manufacturer of range hoods, states 4 quarts of grease will be diffused in your home due to poor venting.
That number is debatable, but you do not want your house smelling like the fish you just cooked. It is easily preventable. Here is how:
What You Need to Consider
CFM
CFM is cubic feet per minute or how many cubes of air is exhausted per minute of operation. Six-hundred CFM is borderline effective for a pro range hood.
You can buy hoods with inside blowers up to 1100 CFM and outside exhausts at 1500 CFM. CFM is only part of the equation.
Capture Area
Capture Area is the amount of space on the hood designated to capture smoke and grease from your cooking surface. The smoke and grease are captured by the hood's baffles (the mesh filters you see). The bigger the capture area, the better the performance is.
This hood is stylish, but it lacks capture area needed to handle a professional range.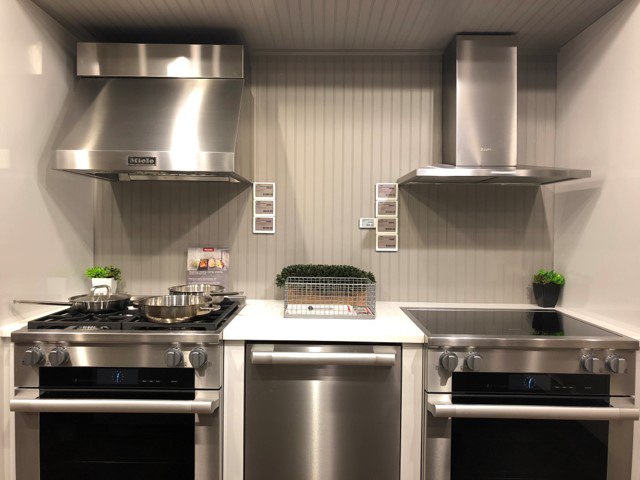 You can have a higher CFM hood, like 1100 CFM, but if you tend to use a wok, the smoke and grease will bypass the shallower hoods. The deeper hoods contain the smoke better and then exhaust the excess smoke.
You also want baffles instead of regular filters as well because baffles allow air to pass quicker. You only see baffle filters in restaurants.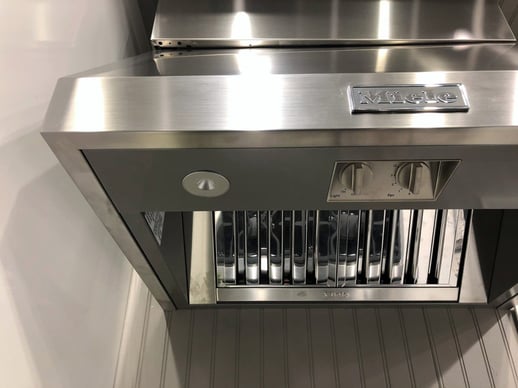 Baffle Filters (pictured above)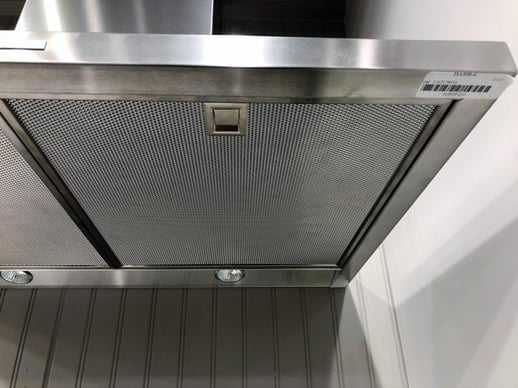 Mesh Filter (pictured above)
Ducting
You want to either vent this straight out or back for maximum efficiency. Smoke travels up anyway, so the blower will only push/pull that same direction
However, You also want as few elbows as possible because they will reduce the static flow of the smoke. More than two elbows are a problem because you will not have any pressure at the end of the run.
As for downdrafts, I am not a fan of downdrafts with heavy cooking. They combine all the problems of no capture, reversing gravity, and using elbows all in one package.
Only use a downdraft as a last resort.
Duct Size:
I had to add this topic. Please use the right duct size. I once was on a job site advising what vent to use. The supervisor was not listening to me.
When the project was completed, the residents complained of smoke and poor exhaust because they were using dryer vents that were only 4-inches round.
If you plan on cooking, how about using the right duct size at 8 to 10-inches round. You should also use metal, not plastic. Grease can accumulate on the plastic.
Final Words
Could the right 600 CFM range hood work with a pro range?
A deeper hood will alleviate some of the problems. There will be better capture
However, I will be buying an 1100 CFM hood and not worrying about the problem again.
The difference in price is not much ($300-450) when you consider the cost of a new kitchen. If you cook, you may also want to consider a better hood with higher CFM with deeper capture.
So consider all the elements of ventilation like right CFM, capture area, duct run, and size.
Or you could end up like I did with an extra hood.
Additional Resources
Venting is very important, especially if you like to cook. You do not want lingering odors and grease in your home. So if you have questions about hoods and how to vent, download our Yale Ventilation Buying Guide with advice on how to vent properly, advantages of an exterior, interior, and inline ducting as well as recommended CFMs for all the different ranges.

Related Articles:
Steve Sheinkopf
My goal has always been simple: I want Yale to be the best retail experience anywhere. I have tried to create a compelling environment for customers and employees alike.
A Note About Pricing
Pricing on this blog is for reference only and may include time sensitive rebates. We make every attempt to provide accurate pricing at time of publishing. Please call the stores for most accurate price.