Gas vs. Electric Dryers: What Are the Benefits?
Is there a benefit to going one way versus the other? This isn't a common problem, as most often you simply have one or the other in your home. If you're building a house or just happen to have both hookups in your house, which way do you go?
This is always the first question we ask when someone needs new laundry. Is your dryer going to be electric or gas? If its new construction, the automatic answer is generally, "Well, what's better?" There isn't necessarily a cut and dry answer, as everyone's needs are different. There are 3 different types of electric dryers and the gas option. All of them have their benefits.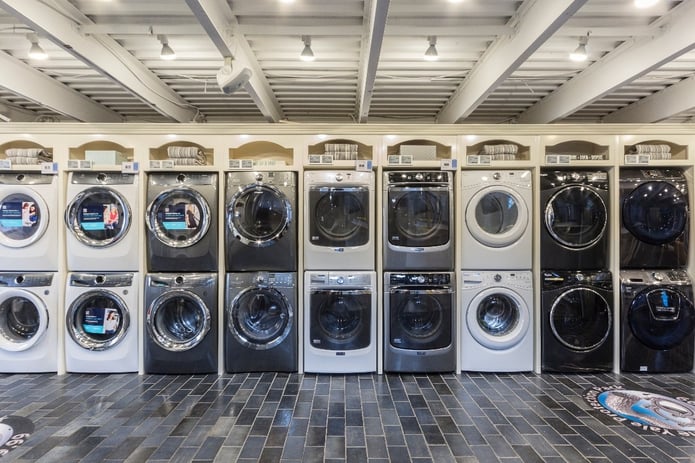 Let's start with what is the same on both options. Every dryer has an electric motor in it that turns the drum of the machine so the clothes tumble. They also all have an electric fan in them to circulate the hot air.
Short on time? Get our free Dryer Buying Guide
Electric Dryers
The electric vented dryers use a heating coil. They run off of a 240 volt(V) current. The easiest way to tell if you have the necessary power for this is to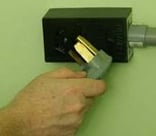 look at the plug head. If it has a giant plug head then it's 240V. You can have either a 3-prong or 4-prong outlet. New construction will have a 4-prong head. If you still have a 3-prong it's not a problem as most machines operate with either plug. (Miele is the exception as they are shipped with 4-prong).
Ventless dryers are most common in the "compact category" which is the 24-inch sizes. Ventless dryers in handy when there's no option to vent the dryer outside. They use a condensation dry, which, instead of exhausting this air, the dryer uses a heat exchanger to cool the air and condense the water vapor into either a drain pipe or a collection tank. This type of dryer does require routine maintenance on the owner's part to ensure proper performance. Also, most ventless dryers expel hot air back into the space they occupy, so good ventilation (I.e. slotted door) is a must.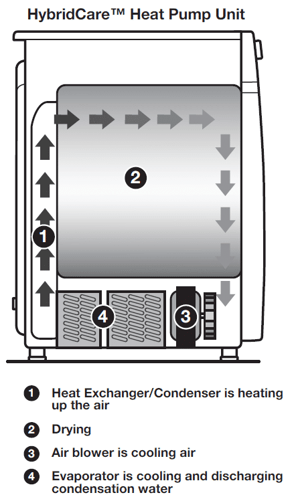 The newest type of dryer to market is a heat pump dryer. These are available in both full size and compact. A heat pump dryer is really a type of condensation dryer. The heat is generated by a heat pump. Moisture from the wet clothes condenses on the cold coil of the heat pump and the condensed water is expelled out of the drain pipe or sent to a collection box to be manually emptied. Heat pump dryers do take a little longer to dry but they're gentler on your clothes and more energy efficient than a traditional dryer.
Gas Dryers
Gas dryers use a gas burner to generate the drying heat. Once the cycle is started, a sensor on the motor causes the igniter to light when it reaches full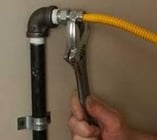 speed. Once the pilot is lit, another sensor opens the gas valve. The electric fan then circulates the heated air. Once it reaches the desired temperature the valve shuts. A thermostat then checks the air temperature and if it drops 30 degrees, the whole process happens again. You will also need an 110V outlet in addition to the gas line. Also, if you have liquid propane, you will need to have the dryer converted to work with this type of gas. This can run $200-$300 for the kit and the labor.
As energy regulations get stricter and stricter, we've seen an uptick in brands offering condensation and heat pump dryer options. Condensation is going to have the most options but their capacity is roughly half of a full-sized dryer. So, if you're doing twice as many loads, how efficient is it truly? These compact units are good for 1-2 people but I wouldn't recommend them for a family.
Gas vs. Electric Dryers
So that's how the two types work, now it's decision time. There are a couple things to consider. A gas dryer will cost $50-$100 more than its traditional electric counterpart. Heat pump dryers run $200-$300 more than that. Also, consider the cost of hiring a plumber to disconnect/reconnect the gas line on the dryer. So gas is $200-300 more than a traditional electric dryer with plumbers and initial costs.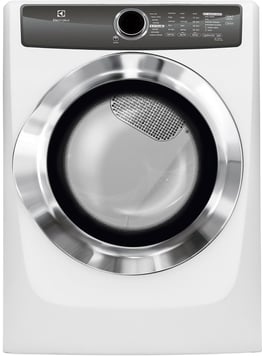 Maytag Gas Dryer vs. Electrolux Electric Dryer
Now consider the cost to run difference. An electric dryer typically costs between 30 and 40 cents per load to dry. Heat pump dryers claim a cost of roughly half that. The cost of gas is roughly half of that as well, 15 to 20 cents. So the average family washing one load a day will save $72.80 per year or a payback of 3-4 years versus traditional electric.
Gas vs. Electric Dryers Cliff Notes
Vented Electric is cheaper to buy with gas being cheaper to operate
Specialty electric dryers(condensation/heat pump) are generally most expensive
If you wash 1 load or more a day and plan on staying in your home for more than 2.5 years gas is better. Electric is a better choice for anything less.
It's possible you may not even have a choice in what type of dryer you purchase due to electrical, gas, or venting restraints. I think ultimately, you need to consider the space you are putting the laundry units in and your lifestyle. Is the space well ventilated? If not, condensation may not be an ideal choice for you. Do you have 2 ½ hours to wash and dry one load? This is when a heat pump pair would take. Are you comfortable having gas appliances in your home? Do you buy expensive clothes? Heat pumps have a gentler dry that reduces fading and shrinking.
The following are our recommended buys for reliability and performance:
Additional Resources
Want to learn more about different types of dryers? Download our Dryer Buying Guide for the latest information on all the brands and features. Over 250,000 people have read a Yale Guide.
Related Articles:
Brett Lucero
Brett Lucero has been with Yale Appliance + Lighting since 2005, working in our delivery team before transitioning to the sales department. Brett enjoys spending time snowboarding, striper fishing, and golfing.

Read more about Brett here.
A Note About Pricing
Pricing on this blog is for reference only and may include time sensitive rebates. We make every attempt to provide accurate pricing at time of publishing. Please call the stores for most accurate price.