So you need a new dryer and you have the option to do either gas or electric. Is there a benefit to going one way versus the other? This isn't a common problem. If you're building a house or just happen to have both hookups in your house, which way do you go?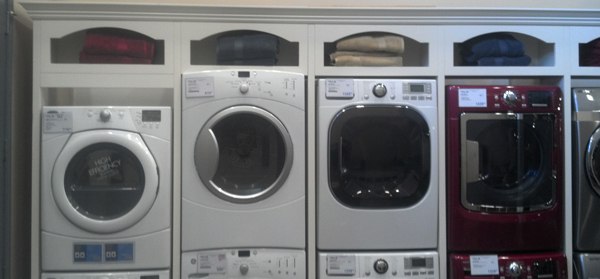 Let's start with what is the same on both options. Every dryer has an electric motor in it that turns the drum of the machine so the clothes tumble. They also all have an electric fan in them to circulate the hot air. The heat factor is the difference.
Electric Dryers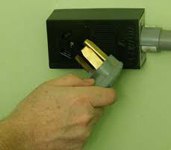 The electric dryers use a heating coil. They run off of a 240V current. The easiest way to tell if you have the necessary power for this is to look at the plug head. If it has a giant plug head then it's 240V. You can have either a 3-prong or 4-prong outlet. New construction will have a 4-prong head. If you still have a 3-prong it's not a problem as most machines operate with either plug. (Miele is the exception as they are shipped with 4-prong)
Gas Dryers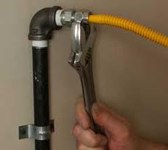 Gas dryers use a gas burner to generate the drying heat. Once the cycle is started, a sensor on the motor causes the igniter to light when it reaches full speed. Once the pilot is lit, another sensor opens the gas valve. The electric fan then circulates the heated air. Once it reaches the desired temperature the valve shuts. A thermostat then checks the air temperature and if it drops 30 degrees, the whole process happens again. You will also need a 110V outlet in addition to the gas line.
Gas vs Electric Dryers
So that's how the two work, now it's decision time. There are a couple things to consider. A gas dryer will cost $50-$100 more than its electric counterpart. Also, consider the cost of hiring a plumber to disconnect/reconnect the gas line on the dryer. So gas is $200-300 more than an electric with plumbers and initial costs.
Now consider the cost to run difference. An electric dryer typically costs between 30 and 40 cents per load to dry. The cost of gas is roughly half of that, 15 to 20 cents. So the average family washing one load a day will save $72.80 per year or a payback of 3-4 years versus electric.
Gas vs Electric Cliff Notes
Electric is cheaper to buy with gas being cheaper to opera

te

If you wash 1 load or more a day and plan on staying in your home for more than 2.5 years gas is better. Electric is a better choice for anything less.
Read a Yale Buyers Guide with features, brands and how to buy the right product: