Differences Between Charcoal, Gas, Professional Gas, and Pellet Grills (Cooking Demos)
Free Delivery & Assembly of Grills Over $499
If you were able to cook a perfectly grilled burger without constantly flipping it to cook evenly on the burners, you would consider buying that grill.
If you could leave a steak or brisket on this same grill in the morning and have it perfectly smoked in the evening, you would be intrigued and buy that grill.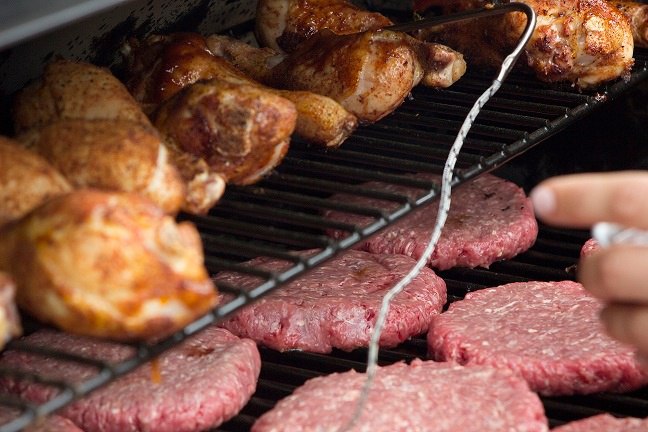 Unfortunately, this kind of grill may not be right for you, like you think it would.
The described unit is a pellet grill. What you may like is that these grills can smoke, slow cook, and even alert you of your food's doneness levels from an app on your phone. You can also buy flavored pellets to flavor your food while your food smokes.
However, it has a max temperature of 500 degrees. Most grills can heat up to 900 degrees, so you cannot cook as quickly or sear and char your meat like a gas grill.
You read bad reviews on Traeger because people are sold pellets as a barbeque, not as a smoker or cooker. There is a difference in performance and capability.
Short on time? Get our free BBQ Buying Guide
Grills types are different which changes how you cook your food and how it will taste. You now have plenty of choices.
(Click here for our New Grill Configurator to find the perfect grill for you)
We will show you by cooking with each type in May on most weekends. There will also be two-hour demos after work from 5-7.
Dorchester May 8th and 23rd
Framingham May 9th and 22nd
Differences Between the Grills
Gas Grills
The fastest of the grills and best for searing due to high temperature. Some of the better grills add smokers and rotisseries, but food cooked on a gas grill lacks the flavor and texture of charcoal or pellet.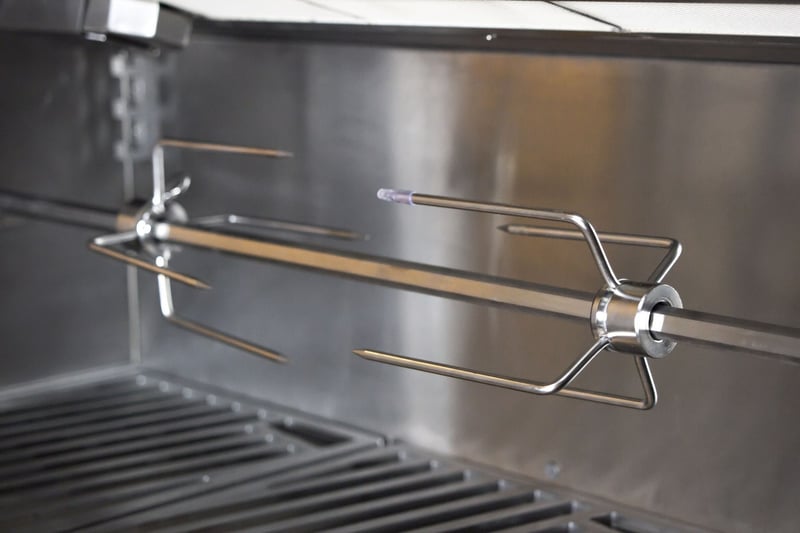 Hestan Grill Rotisserie
Pro Gas Grills
Instead of 8-10,000 BTU burners, you are now cooking on 23-25,000 BTU per burner. Professional grills or Pro Grills have better power, higher infrared burners as well as smoker and rotisserie options.
Tip: If you are considering a pro grill like Hestan, DCS or Lynx, they have similar specs and output. It will be interesting to see which grill cooks food better during our demos.
Charcoal Grills
Charcoal adds flavor and texture to the food. The downside is speed and refilling charcoal.
Weber 15501001 Deluxe Charcoal Grill - $399
Pellet Grills
Great for flavor, smoking, and no flare-ups, but slower and not as hot.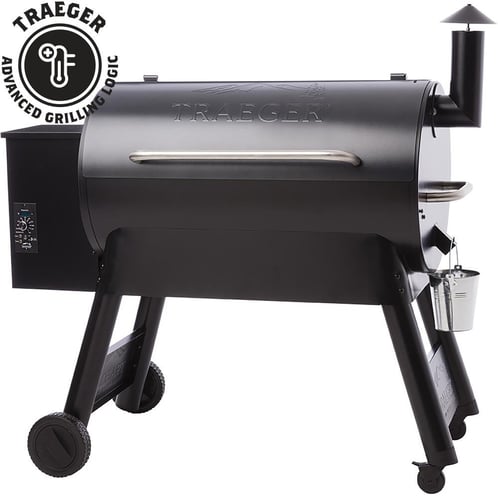 Traeger TFB88PUB - $999
Hybrid Grills
Only two grills fit this description: Kalamazoo has pro speed and drawers to use charcoal and wood at the same time. Widely considered the best grill made, but is very expensive at $10,000-50,000.
Weber Summit Charcoal Grill
Weber combines charcoal and gas in one grill so you have speed and texture.
Weber 18501001 - $1,999
Final Thoughts
You have plenty of good choices in outside cooking. However, there is not one dominant grill (except for Kalamazoo at $10,000+).
Just try to understand how you cook whether you like traditional grilling or prefer a different method of smoking or charcoal cooking.
(Click here for our upcoming Grilling Demos )
Additional Resources
Get our free BBQ Grill Buying Guide for reviews of all the major brands. Over 300,000 people have already found answers in a Yale guide.

Related Articles
Steve Sheinkopf
My goal has always been simple: I want Yale to be the best retail experience anywhere. I have tried to create a compelling environment for customers and employees alike.
A Note About Pricing
Pricing on this blog is for reference only and may include time sensitive rebates. We make every attempt to provide accurate pricing at time of publishing. Please call the stores for most accurate price.