Like yesterdays post on counter depth refrigerators, the choice of what type of range, free standing or slide-in, is about style only. We will look at function later in this post.
But first let's gawk at some backsplashes:
I love these. We have installed tons of tile at Yale, because it highlights the presentation. Your kitchen is differentiated by the floor, tile, lighting and cabinets. That's really it.
So freestanding ranges (ranges with a backguard) obscure the look of the tile and backsplash.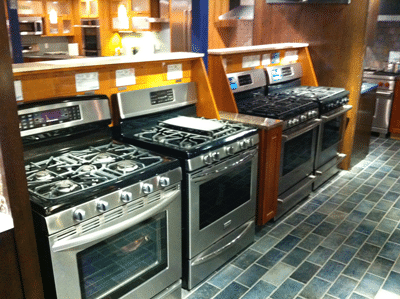 Slide-in ranges (ranges without a backguard) do not. That is the primary difference between a slide-in and free standing range. A slide-in is also much easier to clean as the cooktop surface sits above the countertop. There are no seams for food and liquid to dribble down the side like a freestanding range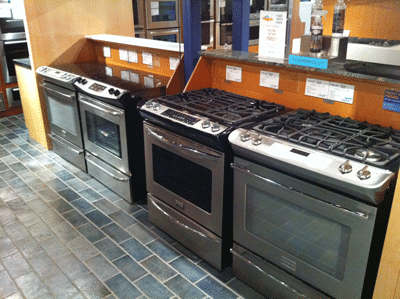 You do pay more for the more customized look. This is a comparison between a Gallery freestanding and slide in range with similar features (actually the lesser priced model has the griddle burner).
Frigidaire Gallery freestanding FPGF3081KF $1139: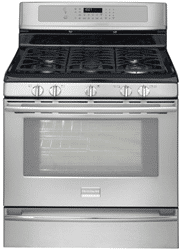 Frigidaire Gallery slide-in FPGS3085KF $1609: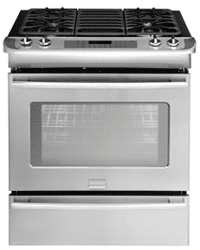 So the question of slide-in vs freestanding really can be summed as style against price.
Additional Resources:
For more information about style, configuration, features and brands download one of our cooking buyers guides: Electric Cooking, Gas Cooking or Pro Cooking.