Can You Replace a Range Hood with a Microwave Vent/Hood? (Reviews / Ratings)
You have probably looked for an over-the-range microwave solution to replace your range hood. However, you have encountered a height restriction problem.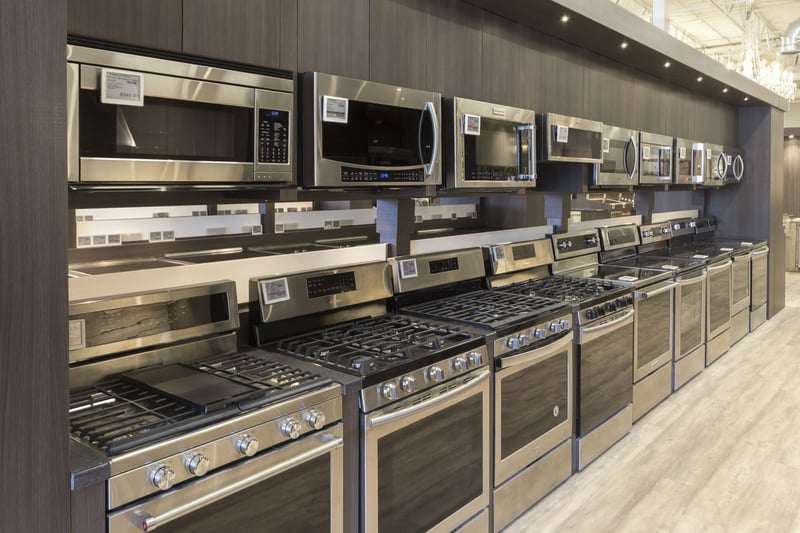 Over-the-range microwaves are about 15.5 to 17 inches high, yet most hoods are 10 inches tall. You could not install the microwave hood, because the bottom would be too low to the cooking surface.
You could always cut the cabinets, but who wants to do that. So, you had no solution.
Until Now.
Can You Replace Your Range Hood with an Over-the-Range Microwave?
The answer is yes BUT you must change and adjust to the microwave's electrical requirements.
The new Whirlpool WML75011HZ is a new 10-inch tall over-the-range microwave vent. It is designed to retrofit a 10-inch tall hood. However, this is not a direct replacement because, remember, you still need to change the electrical components.
You will learn a bit more about the Whirlpool, some other installation challenges and what you should not do with this product in this article.

Features:
1.1 cu. ft. Capacity
Sensor Cooking
Fingerprint Resistant
CleanRelease Non-Stick Interior
1,000-Watt Cooking Power
Concealed Touch Controls
90° Hinge Door
LED Cooktop Lighting
Tap-to-Open Door
This product has surprisingly good features.
Although it is not tall, you still have 1.1 cubic foot capacity. This is midsize. Other over-the-range microwaves can have up to 2 cubic foot, but typically you do not need the capacity of a full-size microwave.
Short on time? Get our free Appliance Buying Guide
The CFM is pretty good at 400 versus 360 for other brands. 400 is the same as or slightly better than most older range hoods.
If you are having an inspection, 400 is the max on makeup air. If you live in Massachusetts, make-up air regulations are very real and painful when ignored.
I will have a link below for hoods over 400 CFM with more information on makeup air at the end of this article.
You will also never replace the LED bulbs and you can use this product as a nightlight without burning it out for 20 years or so.
Lastly, it has all the features you would expect from an over-the-range microwave: full sensor cooking, different modes and yes…even a popcorn button.
Installation Issues
The Whirlpool installs like a regular over-the-range microwave. However, your hood is probably directly wired to a junction box.
Over-the-range microwaves install with a cord to plug into the cabinet.
You will probably (almost definitely depending on how your hood was installed) must move your electrical from in back of your hood to the cabinet with a plug instead of a junction box.
It is not difficult, because the power is already there. You will need an electrician unless you are handy.
Over-the-Range Microwave Problems
There is a trend to placing over-the-range microwaves over every type of cooking surface including professional gas.
Over-the-range microwaves lack the CFM and more importantly capture depth to effectively vent high output gas ranges.
If you like to stir fry, wok, griddle or fry on your cooktop surface, an over-the-range microwave will not evacuate air properly.
Conclusion
If you want convection capability or advanced cooking in a microwave, then the WML70511HZ is not for you. It is a microwave only with decent features.
You should not use this as a vent for over a high output range or with a wok, griddle or grill.
However, this product is a solution as a direct replacement for a 10-inch normal range hood. You will not have to cut cabinets or retrofit your cabinets. All you need is minor electrical work.
Additional Resources
Get the Yale Ventilation Buying Guide with features, specs and how to vent any range properly. Well over 310,000 people have read a Yale Guide.

Related Articles:
Steve Sheinkopf
My goal has always been simple: I want Yale to be the best retail experience anywhere. I have tried to create a compelling environment for customers and employees alike.
A Note About Pricing
Pricing on this blog is for reference only and may include time sensitive rebates. We make every attempt to provide accurate pricing at time of publishing. Please call the stores for most accurate price.