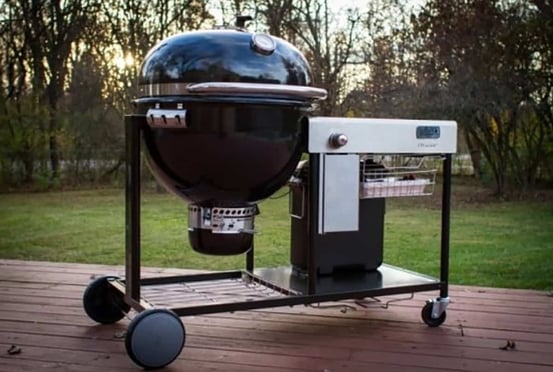 Weber has just started to manufacture a hybrid gas and charcoal grill. If you have never cooked with charcoal or wood, it is incredibly flavorful. Gas grills are popular, because they are fast. By combining both, you have great flavor, texture and speed.
However, the Big Green Egg has become incredibly popular and should also be considered. Its ceramic body can cook almost anything.
So which one is better? That really depends on how you cook. We will look at both companies, both products and then compare at the end.